15. 1. 2017
12 New Year's Travel Resolutions That Will Inspire You
We have asked our favorite travel bloggers what are their travel resolutions for the upcoming year 2017. It's not surprising that you'll read about various countries and cities that you might never even heard of.
So sit back, relax and read through this dose of travel inspiration for 2017.
I have two travel resolutions for 2017: To be more spontaneous and even more optimistic. And I explain.
There is this thing I 've always wanted to do. Show up at the airport, choose a flight and go. Even just for a day trip. This year I am making that happen.
I once missed a flight and I remember being so frustrated. I see now that even if I stayed a bit longer.. well, what would be so wrong with that? From now on, if I miss a flight or encounter any other problem when travelling I will see it as a great opportunity and not a great problem. And I shall make the most of it. You should do the same. Not only when travelling, but every day in your life. You know what they say. When life gives you lemons, make lemonade..
Happy New Year and Happy Travels everyone : )
Aside from the usual "try and floss more," I have some exciting travel resolutions for 2017! First up is to have a jam-packed active vacation: I'd love to swim with sharks, go caving, and fly through the jungle on a zip line when I head to Belize.
In Cuba, I want to roam the streets of Old Havana, completely disconnect with the world, and soak in a culture totally different than my own.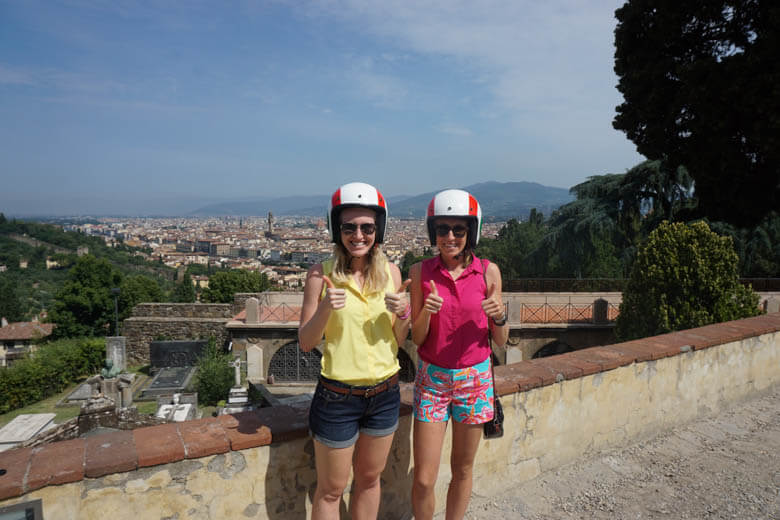 Last but not least, I plan to take more weekend trips. The USA has so many awesome cities that deserve some exploration. A few on my list of possibilities for this year are Nashville, Tennessee, Savannah, Georgia, and Austin, Texas. Stay tuned for what 2017 has to offer!
Right before 2016 came to a close, I had the chance to attend a 10 day meditation course in Penang, Malaysia. It was a great opportunity to learn new techniques to develop awareness and a more peaceful state of mind.
Fittingly, in 2017, my New Year's Resolution is to be more aware and present in each moment.
I want to embrace all the experiences that come my way, even the more challenging ones. I believe you learn, grow and live most when you're outside your comfort zone. That's where I want to be this year. One of my goals is to do yoga and meditation every morning.
I started 2017 in Thailand. I'll be in Australia for some time before heading off to New Zealand. Afterwards, I'm planning to traverse through some of the more off-the-beaten-trail locations in Southeast Asia, India and Central Asia.
In 2017, my focus is on balance: balancing those small moments with my preschooler and newborn baby with those life-defining moments on our travels. I often get caught up in the big picture stuff so much that I forget to appreciate the little things that are happening on the day-to-day!
At home, I'm looking forward to watching my baby grow and helping my preschooler learn more about the world around her.
In my traveling, I'm hoping to check off a few major bucket list items including a trip to Spain and seeing the Northern Lights in Iceland.
Here's to a wonderful, fulfilling 2017!
I feel like I'm always making goals and resolutions for myself, whether it's the new year or not, but in 2017 I really want to write a lot more.
It's so easy to make excuses why I don't have time to write and blog, but once I get started, I remember how much I really love it.
Besides that, I do have a lot of travel goals, including seeing Georgia, Jordan, and another country in the Balkans. I would also love to visit East Africa. I've just booked my first international trip of the year – to Northern Italy – and I can't wait to see where 2017 takes me!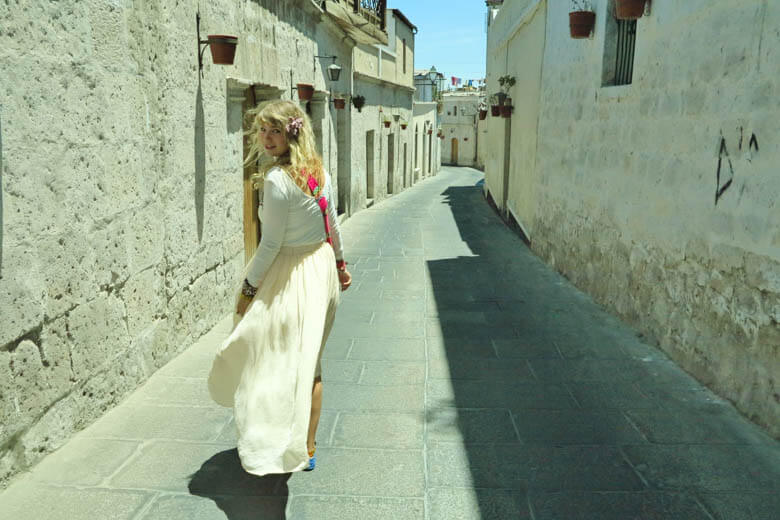 I try to visit a new country or city at least once a year that I have never been to before. This isn't always as easy as it sounds because some of the places that I've been keep drawing me back. But 2017 onwards, I will make this happen!
Yesterday we've just booked the Maldives with family (teenagers) but I've been there before…. 5 X times actually and I love it! So to stay on course with my resolution we'll be exploring Mexico city and Tulum this fall. In between these trips, I'll be in St.Tropez, Ascona ( Italian part of Switzerland) and maybe Northern Ireland.
Looking forward to new sights and sounds! Oh yeah, and I also plan on exercising more…..
This year I am so excited to join a major airline as a flight attendant and continue my travels all around the world. My New Year's travel resolution is to travel with less planning. I want to go with the flow and see where my travels take me. Instead of meticulously scheduling my days, I want to take a breath and enjoy spontaneous adventures while traveling. This year I am focused on soaking it all in! I will also continue to grow my new travel podcast where I talk about being a flight attendant, share my travel stories & connect with all of my readers on a more personal level.
Cheers to 2017! It's going to be a great one!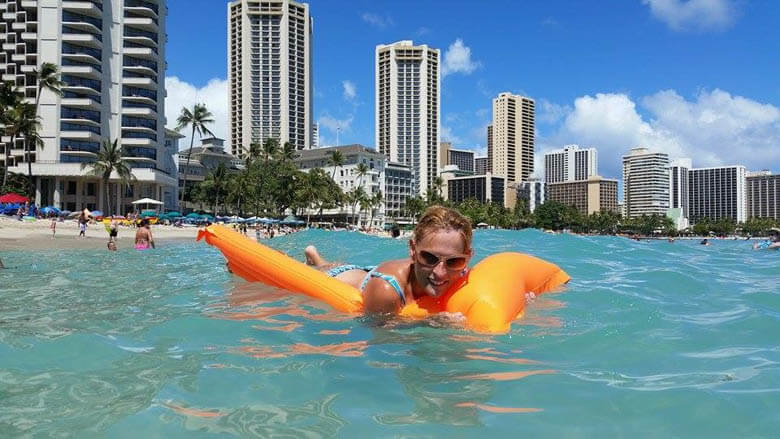 My travel resolutions for 2017 are: to travel somewhere I've never visited before, and to inspire others to take their dream trip, even if your budget is small: I am a testimony, it is doable!
My first trip is a weekend jaunt to my hometown of Vancouver BC to meet up with friends, and then off to Las Vegas in February for a fashion tradeshow.
My advice: invest your time and money in memories rather than things – travel experiences are the best memories!
In 2017, my (not only) travel resolution is to travel deeper, slower, and more responsible while reinventing a healthy lifestyle. 2017 is a brand new start. Letting go the old and welcoming the new.
I am going to stay longer in each city/village/town I visit if time allows. (I am not a full-time traveller!) Spending at least a week or more. I recently moved to Shanghai, so I want to see China and other Asian countries more in depth, explore and discover sceneries and experiences that are unique to me.
Also, I am making healthy and eco-friendly choices whether I am travelling or not. I want to be more active and spend more time in nature: More hiking and learning how to ski are in my plan! I just started fitness training to get in shape, so I don't die when I hike with my backpack!
So here you are, 2017. Your letters of new beginnings jump into my face from every direction and I wonder, where you are actually gonna take me. Iceland? Iran? South America? Myanmar? Botswana?
Although top of my list, those destinations are still vague in my head. I travel slowly, passionately, consciously, and most of all spontaneously. So, 2017, my biggest gift for you is actually gonna be to listen more to myself, to pursue what feels good and to get rid of what feels bad. To laugh more. And to indulge deeper into the variations of chocolate cookies from around the world.
That said, let's grab that fancy local pale ale and keep enjoying life!
Being a travel blogger doesn't always mean I'm off out exploring cool and exciting destinations. It also requires hours and hours of work and sitting behind a laptop. Editing photos, writing blog posts, social media, email newsletters, etc.. This means there can be days where I don't leave the house or move from my desk.
So for 2017, my new year's resolution is to go for a walk every day for a minimum of 1 hour. So far I've discovered new areas of the city (Prague) and re-discovered corners of my neighborhood that I haven't been to in a while.
Trying to find time to get fitter and step away from your work can be hard. But even if you don't have much time, slight adjustments to your daily routine can allow for some time to head out for a walk. I'm already feeling more energetic and awake, which means I am more efficient when I work and I have some spare time to plan my future adventures! Canada & Norway here we come!
A lot of people seem surprised when I say I managed to visit 8 countries last year, despite a hectic career as a doctor by day. My highlights were Santorini and Japan but rather than doing it through extensive organisation, I was a very last minute, impulsive traveller! One key resolution this year is to plan ahead! (Considering I am heading to India and Oman in a month, that goal is already failing!)
I am also determined to experience new countries through my old-fashioned senses rather than always living it online and an enforced WiFi break in Myanmar in 2016 proved how much more connected I felt to a place when I put my gadgets aside.
Finally, I hope 2017 may take me back to South America. I got a flavour for it in Brazil and Argentina 3 years ago & my itchy feet are desperate to return!
We wish you all happy year full of inspiration and amazing journeys…
The Best Gift Ever?
Ho-Ho-Holiday Gift Card!
Limited Edition with 100 USD Print Credit
Great customer service and experience
Photoshoot in very short term
The most destinations on the market
Very positive customer feedback
1088
Photographers & Videographers
888
Destinations world-wide
100% Money Back Guarantee
We believe in our service and quality of our photos so much that we decided to offer a 100% money back satisfaction guarantee for your photo shoot. If you don't like your online gallery once we deliver it, you can contact us within 7 days and claim your money back. Find more details in our Terms.