The city port and harbour of one of Australia's most beautiful cities, Sydney, made for an impressive yet aesthetic backdrop for a fashionable photoshoot. A local talented photographer captures the very essence of this magical city, as well as capturing the professionalism of Antonio.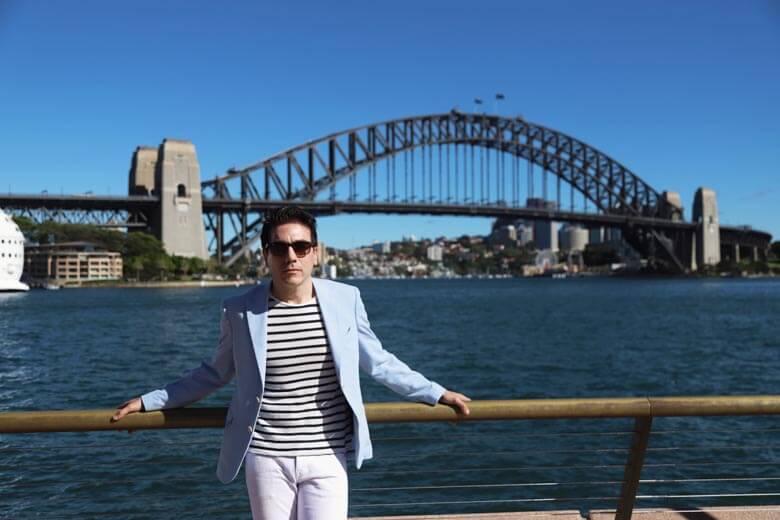 Harbour Bridge
The Sydney Harbour Bridge makes for an impressive backdrop for Antonio, and our impressive local photographer, Becky, was able to capture every essence of this stunning landmark. Travelling alone, Antonio wanted a professional photoshoot around Sydney's famous landmarks. The stylish traveller looked in place as Becky snaps a number of photographs, capturing every inch of the impressive skyline in his background and was able to make every photograph seem better than the last. The contrasting blue colours of the water and the sky really puts Antonio in the centre of each photograph, whether that be a close up shot or a long shot.
Our local photographer, Becky, was able to capture every essence of the impressive backdrop and her local knowledge of the city were able to be showcased in this photoshoot, as she captured the scene impressively. Antonio armed with his set of stunning photographs will be able to look back at his travels and be forever reminded of the trip.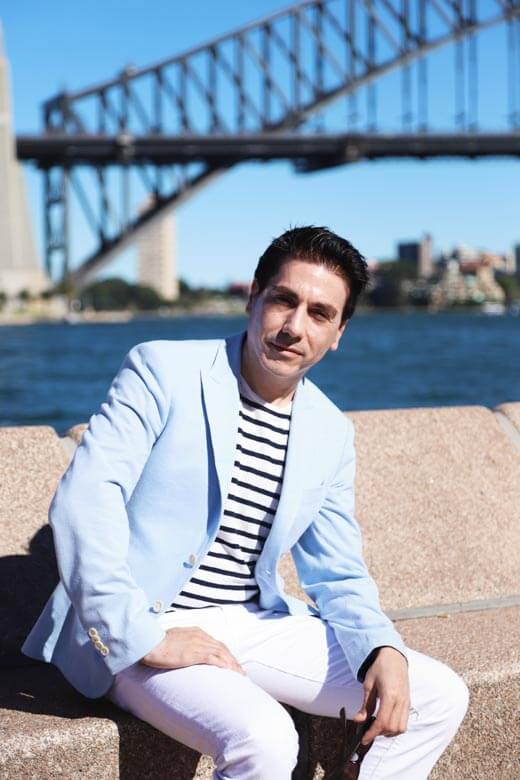 Request your stylish photo shoot in Sydney now

REQUEST NOW
The Opera House
Like the Harbour Bridge, the Sydney Opera House makes for an equally yet unique backdrop. When one thinks of Australia, one of the first images you would think of is the Sydney Opera House, as it stands over the harbour with grace, and makes the perfect setting for a photoshoot to never forget. The backdrop really allowed Becky to draw out the individuality and stylishness of Antonio. Our stylish model walks and poses naturally with ease acting as naturally as possible.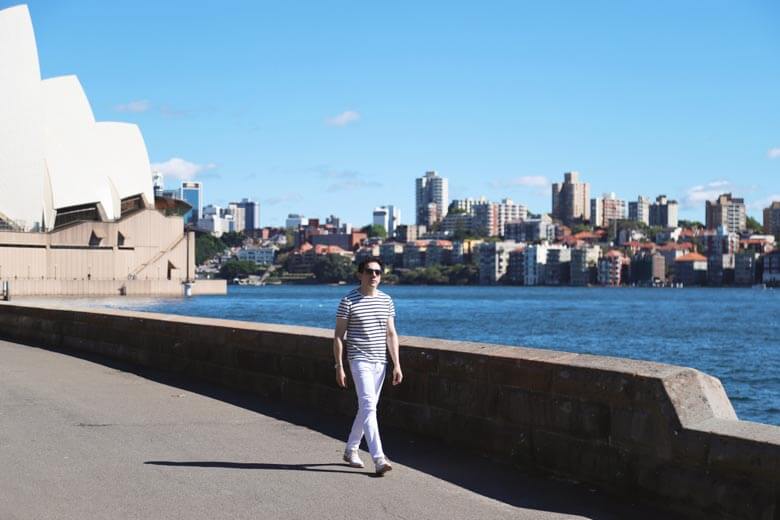 The close-up photographs in collection with the long shot photographs really allow Becky to capture every moment, and with the blurred Opera House in the background Antonio stands out, giving the thought that he is the highlight of the photograph. The green grass, the dark blue water and the light blue sky all make up to be an impressive setting, and this truly is a photoshoot to remember.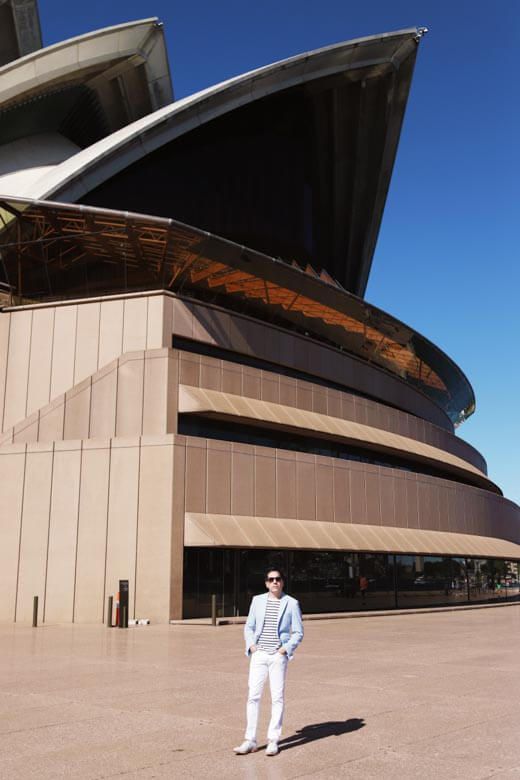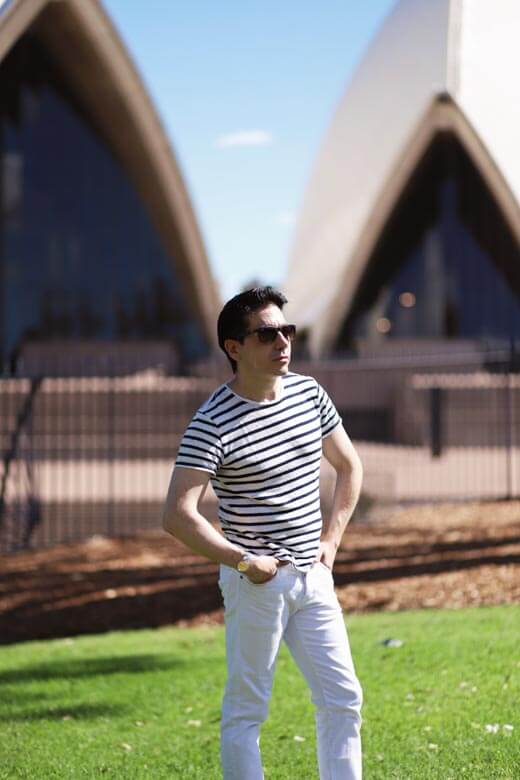 Our local photographer, Becky, was able to capture every special impressive photographs across the day. Capturing not only the contrasting lighting and colours, but also capturing the professionalism of Antonio. Photoshoots like this one set around the Sydney Harbour allow our client to not only enjoy the photography experience, but also have a collection of high-quality photographs which could be saved and cherished for the rest of his life. Every special moment can be captured by one of our photographers and supplying our clients with high-quality and professional pictures no matter the occasion and setting.