Newborn photography can be a bit difficult; after all, it's not really feasible to ask a baby to smile for the camera. However, this young innocence is what makes the pictures so important; since a newborn doesn't even have a concept yet of what a camera or photographs are, they are content to just be themselves. It can be helpful to have a professional who knows the best way to successfully capture the beautiful charm of newborns is important to ensure that your photoshoot is successful.
That special moment in your life when you welcome a newborn into the world is a unique and incredible experience. Every second is precious and unrepeatable, making it one of the most important times to capture on camera. Changes happen all too quickly, and you don't want to forget any of the special qualities your newborn had in the first days of their life.
Newborn Photography Tips
Tip #1
Putting Safety First
One of the dynamics of newborn photography is that you as the photographer are responsible for the safety of the child. By putting safety first, you are ensuring that your photo shoot won't go awry. Doing a newborn photo shoot isn't just for the parents, grandparents, or loving aunts and uncles who care about the child. It's also for the child themselves when they grow up and have these special photographs to look back on. Doing a newborn photo shoot is like a time capsule to be sent into the future to let your little one know how much you loved them from the moment they were born.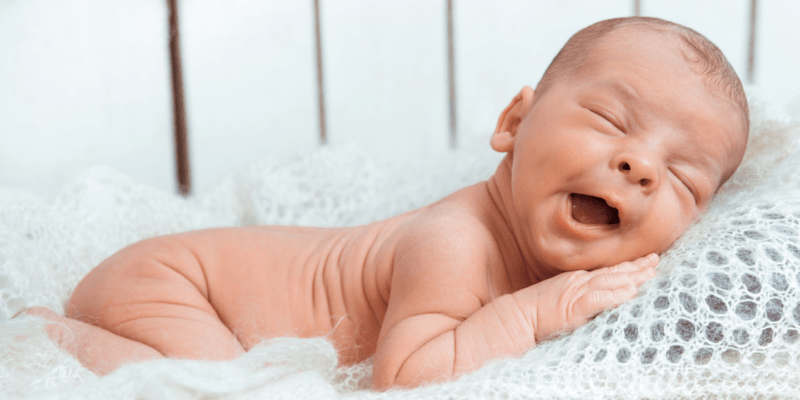 Tip #2
Using Right Props
Using the right props is critical when doing a newborn photography. The first priority is that the baby is safe and comfortable, which can be accomplished in a variety of creative ways. Maybe the newborn has a special blanket or pillow you can use as a prop. Depending on the time of year, bundled up and cozy might be a good way to do the photo shoot, or else perhaps in a stroller with a nice outdoor background. Be creative and at the moment, but always be patient and make sure that you put the baby's safety and comfort first. After all, if they're happy and content, you're able to get the pictures you're hoping for.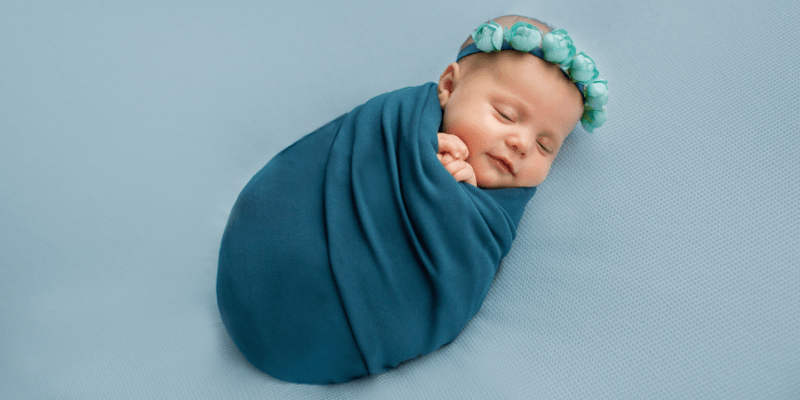 Tip #3
Be creative
Many newborn photographs make it look like the child is all by themselves. Of course, this usually isn't the case, but it can take some creativity to get a "solo shot" while still having the support and loving arms around. Careful position of blankets and the angle of the picture for a newborn photoshoot are important. It's also good to take lots of breaks and to make sure the child has been fed, burped, and is taken care of in all other ways in between photographs.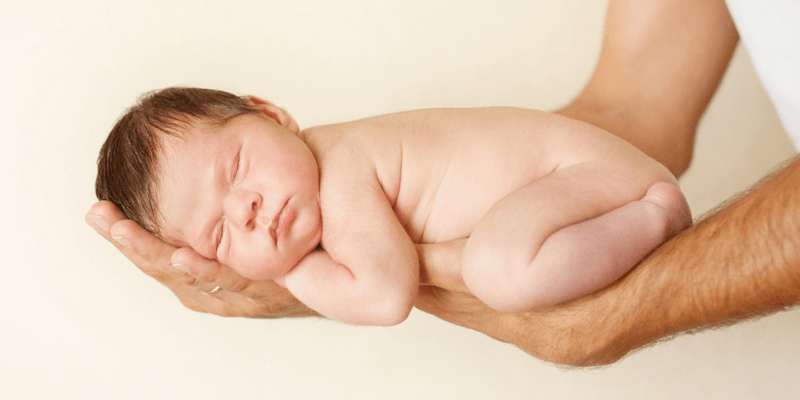 Tip #4
Plan Poses Ahead
One of the most difficult things to obtain in a newborn photo shoot is the desired pose. Babies can't be told what position to take, so it's up to you as the photographer to arrange the child. Discuss with parents and family members beforehand what types of pictures are wanted and what is the best way to go about getting them. Having a plan beforehand can minimize the amount of fussy time and keep the newborn happy and content during the photo shoot.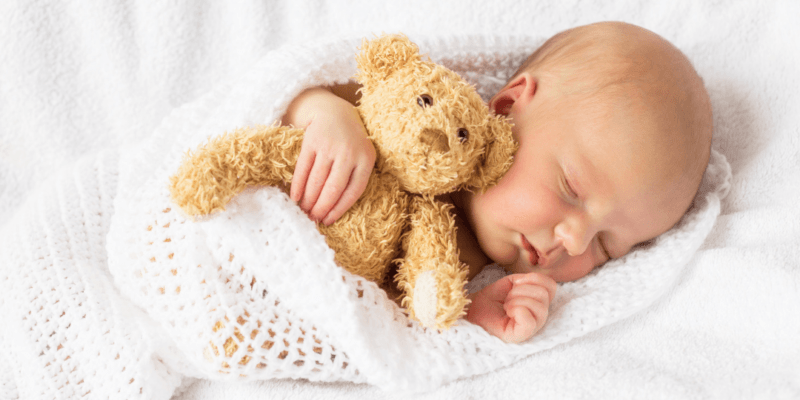 Tip #5
Make It Special
It's incredibly important to remember that each baby has a different personality, and thus will respond to a photo shoot in different ways. Talk to the people who know the child best. What things do they like? What things tend to upset them? Are they sensitive to certain types of fabric? What about lighting? Do bright lights scare them? As you do the newborn photo shoot, you'll also learn a lot about the baby; some things may come as a surprise, but then you will be better able to respond after to make the rest of the photo shoot go smoothly.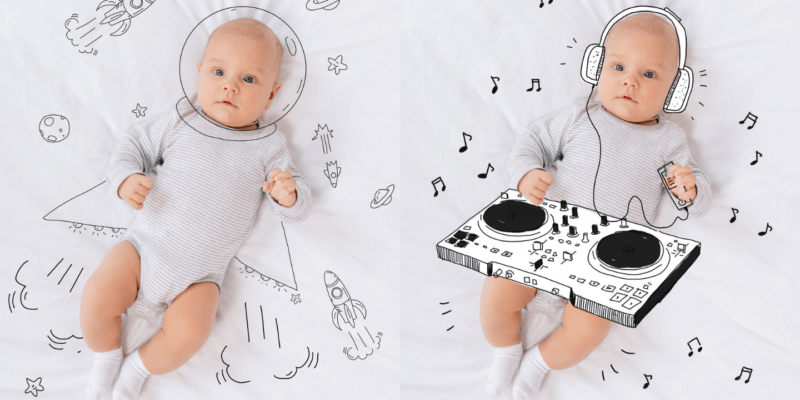 Tip #6
Make It Special
Sleeping shots are by far the easiest to get. Once a newborn is asleep, they are fairly easy to position and content to remain that way. Most shots should focus on the face, bringing attention to the cute noses and round cheeks that make newborns so adorable. You can get creative though and do some shots of the feet or hands to highlight these small and delicate features of newborn babies. Play around with the lighting in the shot can give the picture the gentle, soft glowing effect that works so nicely for a newborn photo shoot.
Tip #7
Family Time
It's also important to get some photos together with the newborn and their parents, siblings, or other loved ones. Construct poses that are comfortable and natural for the newborn, such as close cuddles and gentle rocking.
When the newborn is in a familiar and safe position, they are more likely to be content, helping with the overall success of the photo shoot. Ask the other people involved what their vision is for the images, and then go from there; if expectations are too extreme, modify to keep safety the priority, or give suggestions about how positioning could be altered for a better effect. Photographs together with family are important to have to show the deep connections that are present from the very first day. As they grow up, the newborn can look back on these pictures as a reminder of the special family relationships they have.
Tip #8
Newborn Gift Card
Having pictures from a newborn photo shoot is perfect if you're hoping to put together a gift card celebrating the beginning of a little one's life. Maybe you're planning a special baby shower, or else you simply want to send more distant relatives and friends news. With professional-quality photographs of the baby, a gift card is a simple and meaningful thing to put together which is a special thing for people to receive.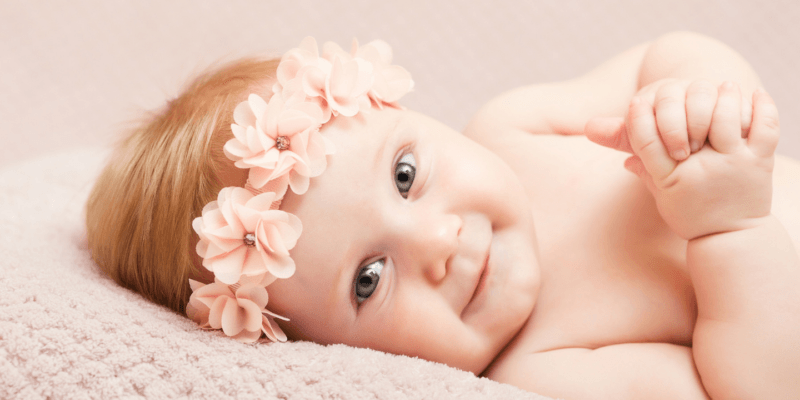 Customize Your Special Newborn Gift Card
START HERE
In the first few weeks of life, so many changes take place. Doing a newborn photo shoot is one of the best ways to ensure that you'll remember the special moments from early on in life. While the baby won't know what's going on at the time, it's also something they'll be able to appreciate once they grow up. A newborn photo shoot is a gift to the newborn as well as the family; everyone can benefit from having pictures to celebrate the smallest family member.
Newborn photography is also more complicated and nuanced than other portrait photos and takes some time and practice to master. By always putting safety first and being open to the individuality of each child, you can begin to have fun photographing newborns and bringing out the sweet and innocent qualities of babies on camera.