16. 2. 2017
LA Travelers Exploring the Charming Streets of London
Of all the places to travel to in this world, London remains near the top of the list for most visited cities. Two experienced travelers from LA spent some time in the popular travel destination while a vacation photographer captured their memories.
Los Angeles meets London
Some people travel to get away from their work, but there are some lucky people who are so passionate about traveling that they make it their work. While most would be extremely jealous of people who get to travel the world for a living, Mike and Jennifer have worked very hard to make their magazine, LA Travel Magazine, a success. With the success, they have been able to travel to amazing destinations all over the world. As a result, they have been able to inspire others to enjoy travels not only in LA but also all around the globe.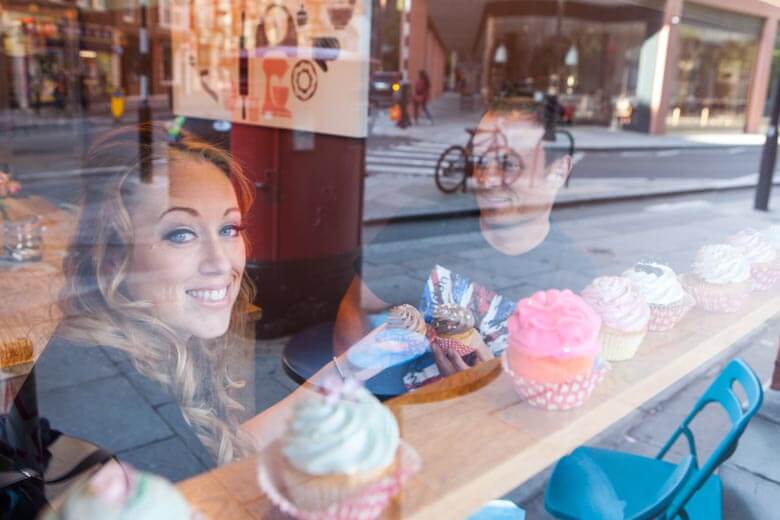 On some of their most recent travels, LA locals, Mike and Jennifer, spent some time in the beautiful city of London, England. While they were there enjoying the city easily recognized by its splashes of red coats, buses, and phone booths, they hired Austin as their vacation photographer.
One of the great benefits of hiring vacation photographers is that they can often provide a locals perspective, which is something a lot of experienced travelers really enjoy. There is something so special about seeing a city from a local's eyes rather than a tourist's. Austin was able to offer his own unique perspective of London to Mike and Jennifer while also providing his skills as an incredible photographer.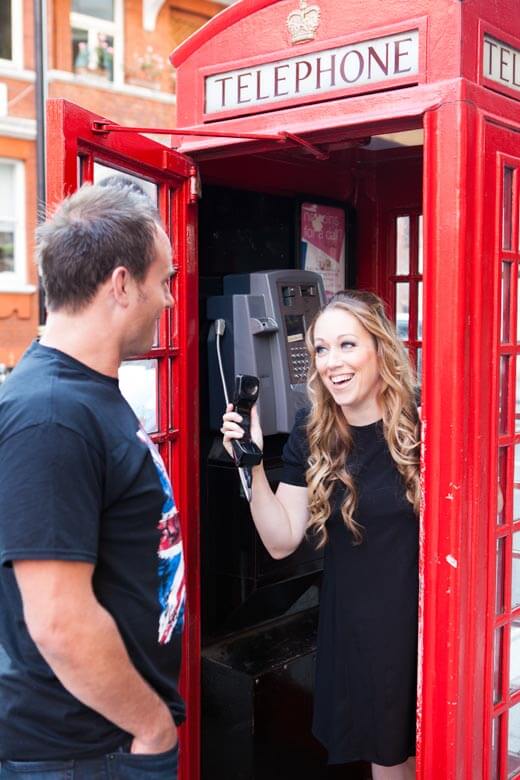 A Classic Adventure
If you didn't get a few photos in a red telephone booth or with Big Ben, did you even go to London? These are some of the most popular photo opportunities in the city, and Austin was able to capture several of the classic photos. The photos of Mike and Jennifer by the River Thames allowed for Austin to capture multiple popular sights in one photo with the London Bridge, Big Ben, and the river all in several of the photos. Austin also did a great job capturing warm photos in the city that can sometimes appear quite dreary and washed out in photos. The couple even had some photos taken with the famous London Eye, which is a giant ferris wheel that provides an unprecedented and unbelievable view of the river and the city.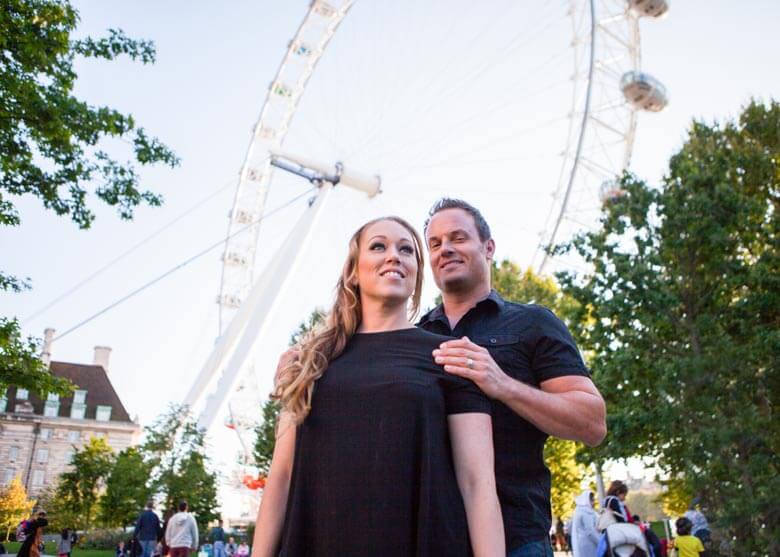 The photos really showcase the couple having a great time in the city. The smiles shared in front of the vibrant artwork, with the sweet treats, and by the stunning fountain are all evidence of the fun Mike and Jennifer shared. Between the laughs in the photobooth and the fond looks exchanged by the romantic riverside, Mike and Jennifer will have no shortage of beautiful memories to look back on in the photographs that Austin captured.
Even the most experienced travelers recognize the benefits of hiring a vacation photographer to document their adventures. It makes a vacation much more enjoyable and adds a fun twist to the usual sightseeing to make it even more special. Austin did an excellent job capturing the smiles and memories of Mike and Jennifer, and I'm sure they will look back on them fondly for years to come.
Is an ugly zit…
RUINING your perfect pics?
Get rid of it for $15 USD!
SEE PHOTOSHOP PACKAGES
Great customer service and experience
Photoshoot in very short term
The most destinations on the market
Very positive customer feedback
1225
Photographers & Videographers
1075
Destinations world-wide
100% Money Back Guarantee
We believe in our service and quality of our photos so much that we decided to offer a 100% money back satisfaction guarantee for your photo shoot. If you don't like your online gallery once we deliver it, you can contact us within 7 days and claim your money back. Find more details in our Terms.