Photography Tour Destinations
Everything You Wanted to Know About Our Photo Tour & Workshop
Are you bored with the concept of regular vacation trips? Or looking to make your holiday stand out from typical average day offs? A photo tour idea may be the ideal vacation plan for you.
If you are a keen traveler enthusiast and love capturing moments, people, or yourself, a photo tour in your favorite destination has to be the next item on your bucket list. You can not only practice some great photography skills but also have tons of opportunities to fully optimize perfect shots and break your Instagram.
Whether you are interested in a photo tour in the breathtaking and pristine islands of Bali, traditional deserts of Dubai, or prefer photography walking tour in Polar Regions of Iceland, we at Localgraphers' platform have unique photography tour and workshops for more than 950 exciting destinations.
Our all-inclusive photo tour guide is not only well planned but also productive and extreme fun. We create your photography tours with one specific goal in mind: to help you get to your destination safely for exceptional and memorable photography, and WE do not compromise on it!
All you need is to choose from plenty of photo tours and workshop destinations across the world. Booking with us means you will travel with a knowledgeable, experienced and professional photographer to guide you on how to take the best shots.
If you are ready to explore the world and seize every beautiful moment yourself, keep on reading to find out everything, you need to know about turning your itinerary into an informative photography experience.
Want to Get to What You are Looking for Faster? Here's the List of the Content:
What is a Photo Tour?
If you have recently developed a love for photography, you might have come across the word "Photo Tour." As simple as it sounds, a photo tour is a special kind of photography experience that you can choose to improve your photography skills while traveling to various locations. The goal of a photo tour is to maximize your photographic opportunities and skills with casual and minimal instructions.
Simply put, a photo tour is one of the best ways one can improve their photography skills while enjoying their vacay. It creates a unique experience you can have, especially when you book expert photography guides like us. You can lock all your unforgettable moments on the beautiful photo spots under the supervision of our skilled Localgraphers.
The photography pros will teach you the smart tricks and techniques of making ordinary photos taken from your phone absolutely insta-worthy. What makes choosing a photo tour option even better is its "no-waiting" feature. That means you are your own photographer. Therefore, you do not have to wait for your photos to come from a hired photographer. You can have your photos immediately, in fact, on the spot.
"Post them on your Instagram without having your followers wait and inspire them with your photography skills."
Localgrapher and Photo Tours
The benefits of choosing us do not end with just having an expert photographer guiding you on your trips. Our three comprehensive and unique photo tour packages will make your hobby of self-photography even more enjoyable and exciting.
Photo tours at Localgraphers have three categories.
Instagram Photo Tour and Workshop
This 90 minutes photo tour can be an absolute go-to package if you want to rock your Instagram with some chic and super cool pictures.
Choosing an Instagram photo tour means you can explore some of the spectacular and trendiest photo spots in your traveling destinations while capturing photos on your phone. Don't worry our professional photographer will always be there to teach you taking the best pictures.
What sets this package apart from others is that it is a private photo tour and is especially popular among travel enthusiasts who are looking to boost their Instagram photography skills.
Book it for your solo traveling photo tour in Amsterdam or choose it for your group photography journey in Paris, and pay the same price.
Pro Photo Tour and Workshop
It is a 180-minute private photo tour. It suits you if you are a more skilled photographer and want to gain knowledgeable advice and tips from our local pro photographer. The perks of this package include exploring the most beautiful and best photo spots of the destination you are traveling to, learning creative photography techniques, and getting pro editing tips.
Niche Photo Tour and Workshop
The custom photo tour you can request if you want to join in or travel with a team. Or, if you are traveling with a large group of people, this custom photo tour allows you to hire more than one photographer for easy learning and to manage people in the group.





What Makes A Good Photo Tour?
Know that the photo tour guide is not a replacement for a traditional workshop. A photography tour typically emphasizes the technical skills and means to enhance the creativity of the people who are fond of taking their own photos. It is undeniably one of the best ways to maximize not only fun on your vacation trips but also photography experience, knowledge, and dexterities.
As mentioned above, vacation trips, when combined with a photo tour, can provide you with an amazing learning experience and specific skills. If you are still can't figure out what are the elements that make a good photo tour, take a look at the following details.
Hands-on Expert Photography Tutoring
This is one of the main ingredients that distinguish good photo tour from an average one. Whether you are on a photography tour in Tokyo or taking a photo tour in New York City, you will have a professional guide to help you sharpen your photography skills. That is to say, you have an opportunity to make the best use of your holiday regardless of whom you are traveling.
Not only this, you will work with a walking photography guide – someone who has tons of experience in not only photography but educating people about photography. For example, if you choose a photography workshop in the city of love Venice, our expert Localgrapher will come with you throughout your trip to tutor you the tricks and techniques to make your photography skills standout.
On Spot Practice of Photography Skills
With us, it is a unique experience!
Generally, our photography tours include both theory and on-spot photograph practice. You get lectures while traveling and get to practice your photography skills. The best part is that you can learn everything from technical elements of good photography to creative composition as well as post-production. Our Localgraphers know how to do this tutoring in the simplest way as they tailor it to everyone.
That means if you are the basic level photographer, our photo tour is perfectly suitable for you. Don't hesitate if you are a beginner, semi-professional, or know nothing about photography; all we need is your passion for photography.
Get a Chance to Have Photography Focused Holiday Trip
There is no denying that we at Localgrapher tend to design all our photo tours and workshops around photography. It is simply because we know and understand what photographers want and how much taking good photos of their vacation trip matters to them. That is what makes every component of our photo tour focused on capturing brilliant images of you and your trip all by yourself.
Our photographers are local professionals and visit all the travel highlights and photography spots frequently. That means they can help you explore some of the best places you surely do not want to miss out on. Moreover, our photography experts ensure that you take your clicks at the best angles and time of day, especially when the daaylight is perfect.





How to Book a Photography Tour?
Booking a photography tour is a breeze when you choose our reputable photography services. By following a few simple steps, you can hire a Localgrapher of your choice to accompany you on your custom or private photo tour.
Go to our homepage and choose "your kind of fun."
Fill in the option with Photo tour and workshop and choose your destination.
Click on the "search" logo.
Once the desired page appears, you can choose a photography tour guide for your destination.
Request the best photo tour photographer. You can also check the top photo spots on the same page.
Fill the online form with your vacation dates, phone number, the details of your holiday trip, and send.
We'll take care of the rest and get in touch with you no longer than in 48 hours!
Enjoy your unique experience!





How Much Does A Photo Tour Cost?
We, Localgrapher, are not only popular for our quality and impeccable service but also the affordable packages we offer.
Our three photo tour packages are super cost-effective and are accessible to everyone interested in learning photography on the vacation trip.
You pay only $220 to buy our convenient 90 minute Instagram Photo Tour and Workshop Package. You can enjoy this private photo tour and pro photography tips from an expert Localgrapher in this package.
If you want to gain more expertise, get a Pro Photo Tour and Workshop Package in just $390. This private photo tour allows you to learn and practice photography for a good 180 minutes.





10 Reasons Why to Take a Photography Workshop and Tour on a Vacation
You have made up your mind for the vacation trip but not sure why to take a photo tour or workshop on your holiday trip?
Read the reasons below. From taking you to the incredible spots to running through the techniques of photography, we have included every possible reason to help you understand why opting for a photo tour or workshop can be the best idea.





Reason #1
Revives Your Photography Passion
You might have been trying to learn photography for a while but couldn't take out time because of your time-strapped business? Or you want to prove to your friends that you can take better photos than they can.
No matter what your reason is, opting for a photo tour or a workshop when you are on a vacation trip will help you reinvigorate your passion for photography. You will not only enjoy the scenic locations but will have fun while experimenting with different shots and images.
In short, the photo tour inspires you to take your camera and capture the great shots.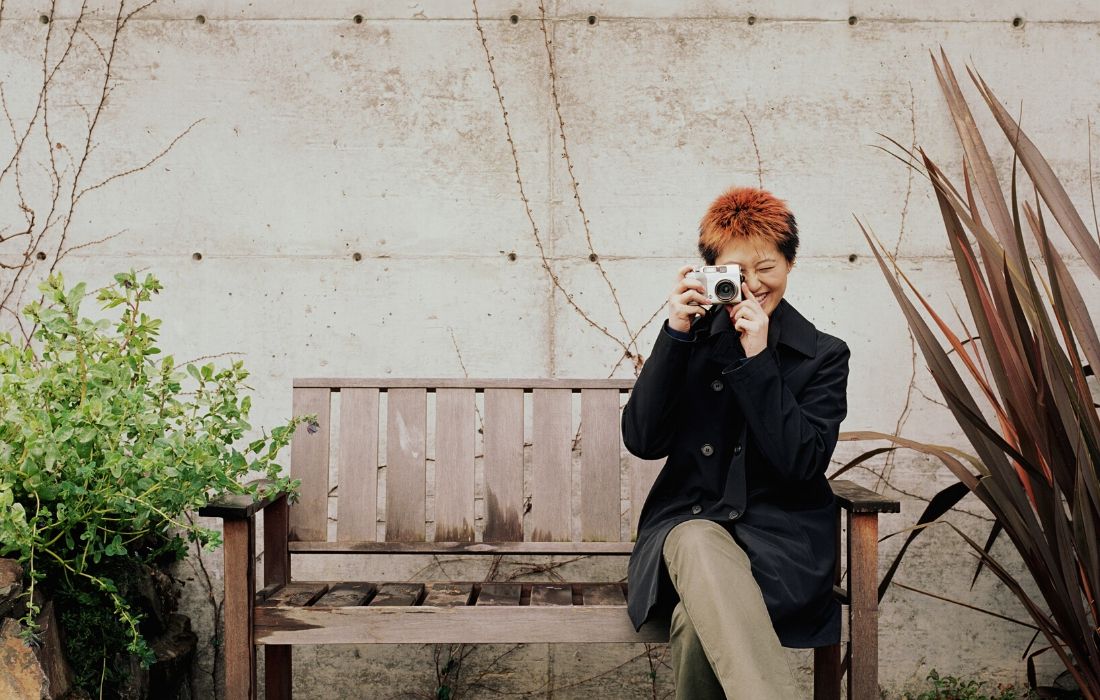 Reason #2
Enhances Your Photography Skills
This is one of the most compelling and best reasons to take a photo tour of your vacations. The photography tour is guided by a pro photography tutor who assists travelers in improving their photography skills. You get to learn on spot photography technicalities and tips from your photographer guide to click extraordinary photos from your camera or phone.
Reason #3
Explore Hand-picked Locations
This another great reason to take a photo tour on your vacation trip. Working with us means you have a chance to explore your handpicked locations while reaping the benefits of the expert's knowledge.
For instance, if you have chosen Berlin to spend your vacations this year and want a photography tour in Brandenburger Tor to capture its untapped beauty, you can mention it in the form. It will help you save your whole lot of valuable time and let you capture the moments.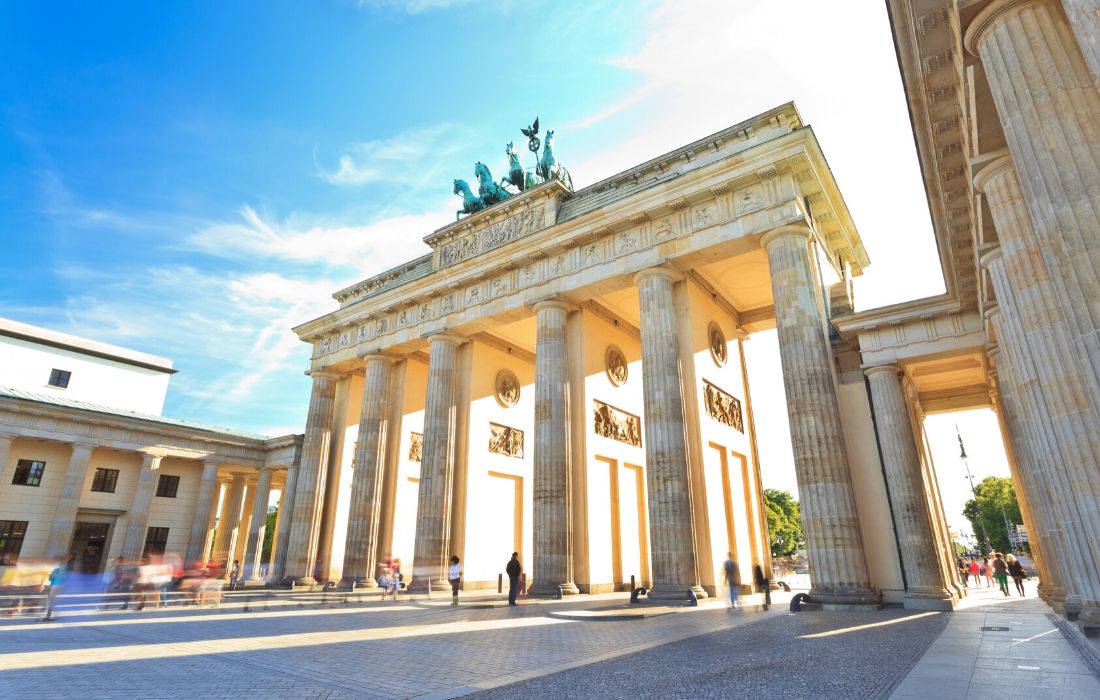 Reason #4
Brings You an Opportunity of Concentrated Practice
As stated above, photography tours on vacation trips enable you to learn some high-tech photography skills and provide you an opportunity to practice them. This is one way to make your vacation trip a memorable learning experience.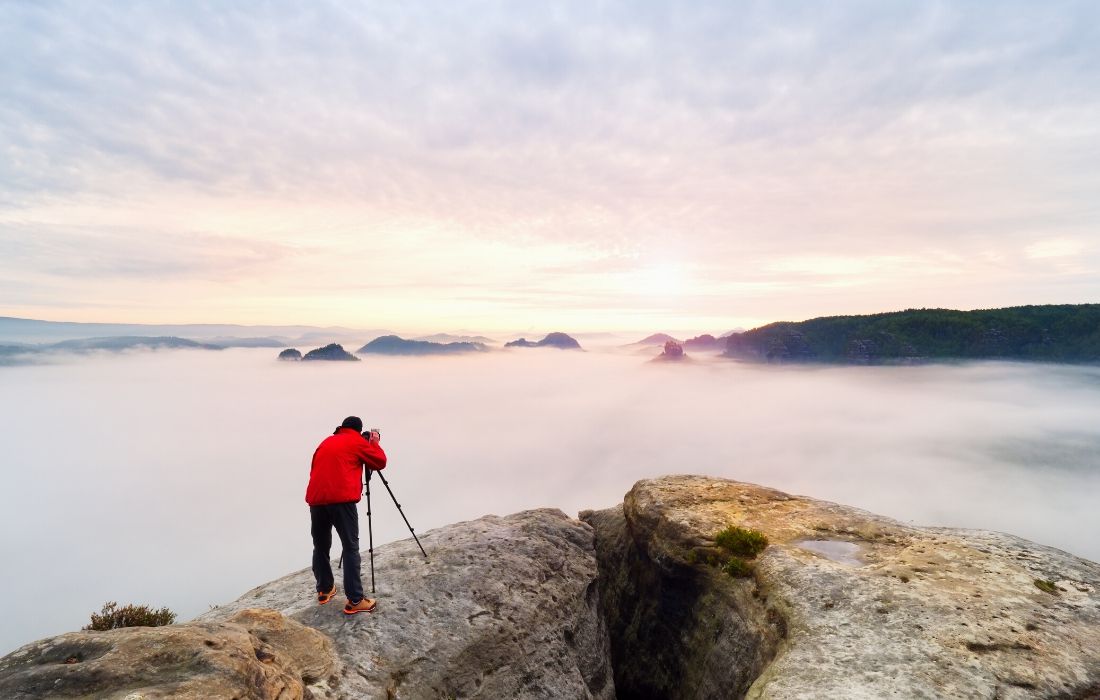 Reason #5
Lets You Learn a Skill for a Lifetime
When you opt for a photography workshop on your holiday trip, you have the chance to learn or polish a new skill. Your whole trip allows you to practice the skill multiple times with the devices you have whether you are a custom photo tour or private photo tour.
That is to say; it is not only the cherishable memories you are going to bring back with you but also a new skill set that will stay with you forever.
Know that the more someone practices the new skill, the longer it will stay with him/her.
Reason #6
Develops a Photography Vision
Photography is not just about clicking pictures randomly. It requires you to learn the qualities of a good image and that takes time, patience, and practice. You have to take care of color, design, and balance to add to the aesthetic qualities of a picture.
Having a pro photographer nearby helps you make sense of the elements in your photos, creating a cohesive composition. This is something that makes taking a photography workshop on your vacation a worthy decision.
Reason #7
Gets You a Chance to Work Under a Professional Photographer
This reason makes your photo tour absolutely worth taking. You not only get a chance to photograph new locations and places but also under a professional and experienced photographer. Choosing our Niche Photo Tour is a great way to extend your knowledge, experience, and techniques with photographer traveling with you.
Our friendly Localgraphers become your traveling partners and help you reach a whole new level of photography with their photographic revelation. This will make your journey fun and exhilarating and enable you to become a better photographer.
So opt for a Photography Tour and Workshop that has tons of elements of fun, making it a great vacation for you.
Reason #8
Helps You Learn with Beneficial Critiques
Don't worry this is going to be the constructive criticism and will add to your talent. When you take a photography workshop on a vacation trip, your photography mentor will accompany you throughout the journey, guiding you to improve your shots.
While your photographer gives you some valuable tips, he/she will look over the shots you take to tell your mistakes and the areas you need to expand your knowledge. A photography walking tour on vacation serves best to receive some beneficial critiques.
Reason #9
Allows You to Photograph in Exploratory Locations
Although choosing a location of your choice is always an option for you, taking a private photo tour allows you to shoot at some of the best exploratory locations. Your photographer-teacher can recommend you the locations that are worth exploring in your chosen destination.
For example, you surely don't want to miss out on the scenic locations of Gardens by the Bay if your vacation destination is Singapore.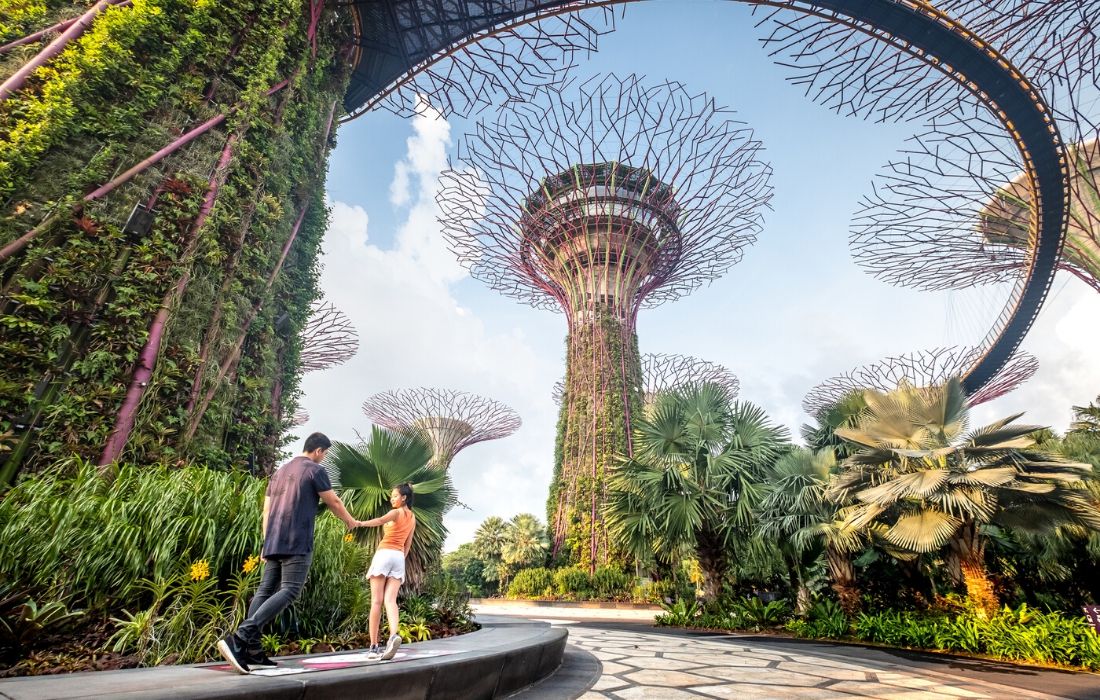 Reason #10
Makes You Your Own Photographer
Last but not least, opting for a photo tour and workshop on your vacation is one way you can take charge of your tour photography. You take all the photos yourself by using your camera or smartphone. You don't need to wait for your photographer to give you pictures after a photo shoot.
All you need is to listen, click, and post!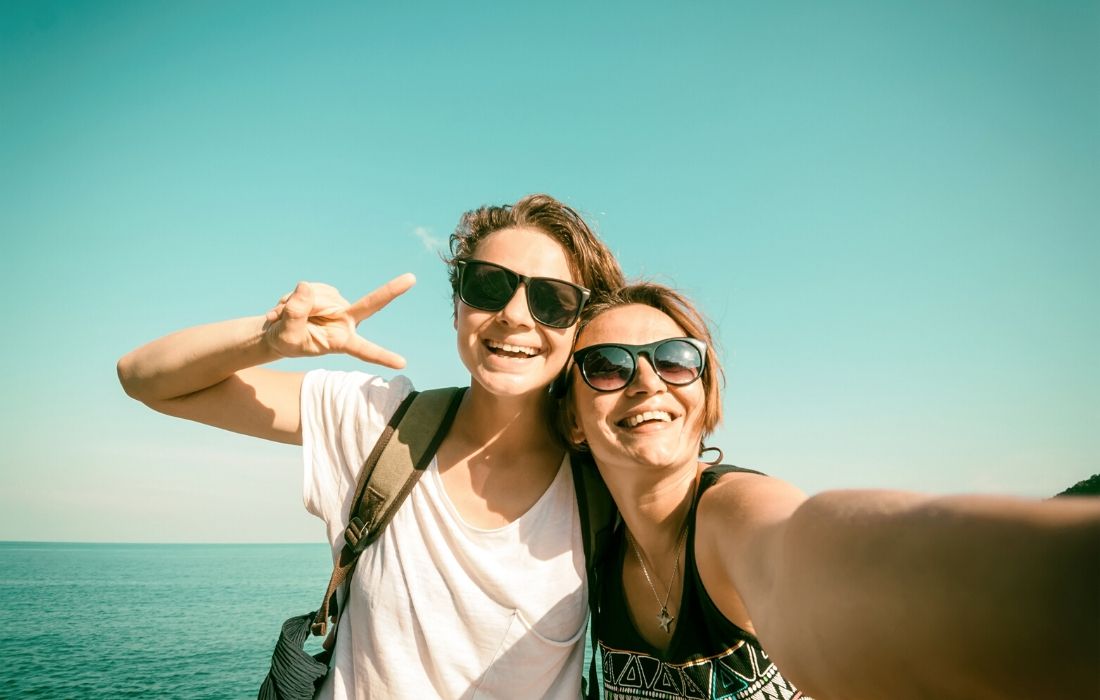 Photography is a never-ending learning niche, and choosing a photo tour and workshop on your vacation trip is an excellent way to not only enjoy your vacation but also master your skills of photography.
Thus, book photo tours with Localgrapher to take your photography knowledge, skill, and experience to the next level.
Great customer service and experience
Photoshoot in very short term
The most destinations on the market
Very positive customer feedback
Photo Shooting Occcasions