9. 10. 2019
Traveling with a Baby: Photoshoot Ideas You Must Try
So you are finally ready to travel with your family on the vacation trip you have been planning for a long time. You have googled all the "traveling with baby" safety tips, essentials to carry, apartments or hotels with stocked kitchens,  tropical environments, baby food, bathtubs, traveling dresses to keep your baby happy, his/her go-to toys, and just about everything that will help you make your trip hassle-free and fun.
But have you planned something to make it even more memorable?  Something that will show your babies how much fun they had on the trip when they will grow up. Well if you have not given this thought a shot so far, then you might be missing out on something very important.  It is not only the idea of "traveling with baby" that needs your thorough consideration but also your "baby photoshoot ideas" that requires thought or two.
A baby photoshoot is what going to keep every moment that you spent on the trip alive forever. And planning it is as important as anything else on your traveling trip is. According to expert photographers, taking unique and memorable photos when you are traveling requires more planning and more effort than taking pictures on regular occasions.
Imagine how you will feel when you come back from your trip, look through your family and baby photos, and realize some shots have missed out baby's expressions while others could not capture the setting in the surroundings.  In short, you missed the opportunity to capture the moments you cannot recreate. This is when you need to consider baby photo ideas as a must-to-do part of your trip planning. And hiring a professional photographer for that may help you cease the moments you surely want to look back again and again.
Localgraphers, in this regard, create amazing photos with professional expertise in a huge range of styles in almost every part of the world. They know how to narrate your story from your shots. They inspire feelings and emotions by capturing the bond you share with your loved ones; especially with babies. No matter what photography setting you choose, expert photographers can make it look extraordinary without anything.
The best part of hiring expert photographers is the easy-to-book process. Professional photographers are available in more than 850 destinations worldwide. That means you can find world-classes photography services on all the popular vacation destinations.
To make the most of your baby photography, here we break down some exciting ideas to create ever-lasting memories.
Unique Newborn Photo Ideas for Your Family Vacation
Tip #1
A Keeper Shot
This baby photo shoot idea no doubt deserves to be on your priority list. This is one of the best "traveling with baby" photos you must not miss out regardless of what your holiday destination is. 
The keeper shot requires you to have a hanging net to keep your little piece of joy into it.  Lie down the baby carefully while he/she is asleep and carry it on your shoulder. This newborn photography idea works best when you are on a road trip.
However, make sure that you book a professional photographer to keep the baby's position and posture correct to take the photos professionally.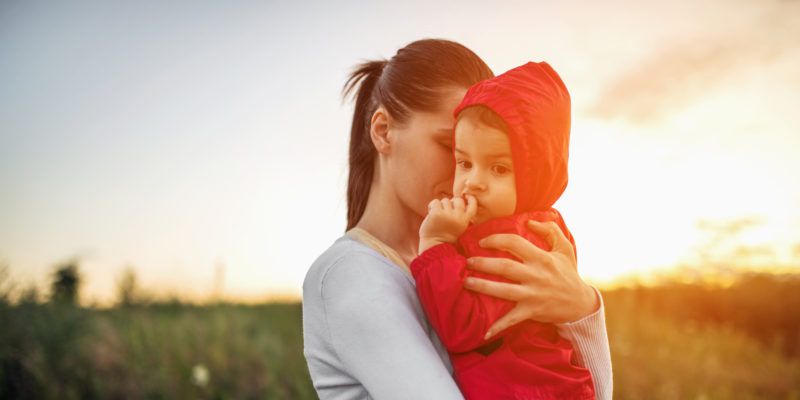 Tip #2
Baby on-the-Go
Remember that it was not only you who was traveling, but your baby was also. How about making this fact into a cute reminder by capturing a photo of baby on-the-go?  All you need is your baby's bag pack or suitcase to create this incredibly adorable photo shot. Make him/her sit inside the suitcase and spread his/her cute traveling stuff around. Capture some natural poses of your "busy being" while he/she plays with the stuff.
Tip #3
Country Boy
Country boy pose has an ultimate cuteness and will surely make some newborn photos you will love to post on your Instagram. If you're visiting places like Hallstatt, Austria, Greek islands, or Cinque Terre, Italy, this photoshoot idea is perfect for showing your little one's country boy spirit and excitement. Make him wear check shirt paired with dark-colored jeans and cowboy boots to create an amazing country-inspired look. 
Tip #4
Baby with Toys
There is nothing cuter than capturing your little bundle of joy with his/her furry and mushy stuff toy. Whether you agree or not, toys play an important role in keeping your little frenzy one in a calm and playful mood. 
So why not taking some clicks with the most favorite traveling buddy of your baby. Allow your Localgrapher to capture the endless pampering, bond, and love between your baby and his/her toy.  He/she will expertly capture some quirky positions from different angles.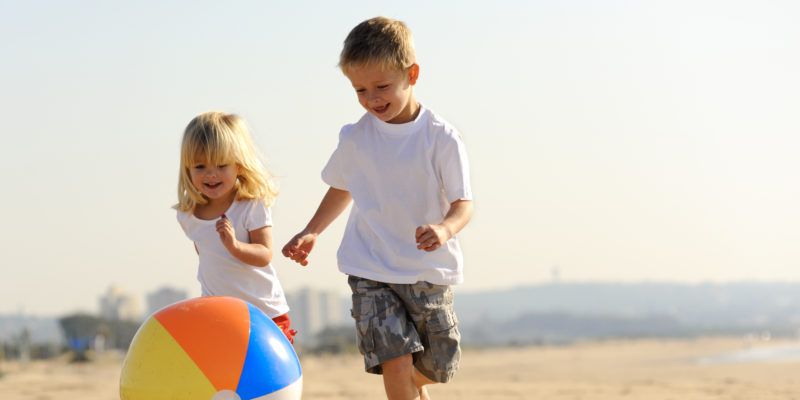 Tip #5
Super-Hero Costume
Ever imagine your baby in a super-hero costume? Well, the baby photoshoot idea might not sound new or innovative, but it makes the undeniably adorable photoshoot.  
The idea of capturing your baby in any super-hero costume is exciting enough to send tickle in the body. And capturing baby in a super-hero costume in an exotic mountainous location will add depth to the vacation pictures.
The superhero-inspired baby photoshoot will not only lighten your day but also make you love and adore your baby more. Let your baby's photographer take some candid poses such as baby napping in the costume o chilling with you.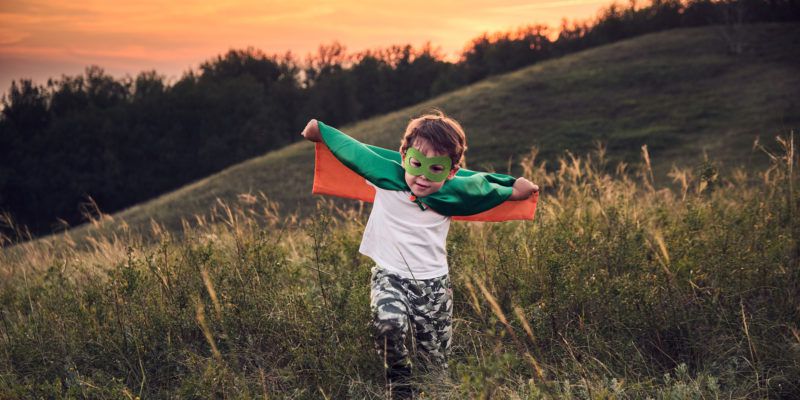 Tip #6
Walking the Water
Become a travel companion with your baby and walk with him/her in the water if you are vacationing at the beach.  The scenic shots will add to your beautiful memories.
Tip #7
Sandy Toes and Hands
It is another beautiful beach photo you can take to add to your little travel buddy's photoshoot.  Just dip your baby's cute little feet and hand in the beach sand (or let him/her play with the sand) and capture the cuteness to cherish later.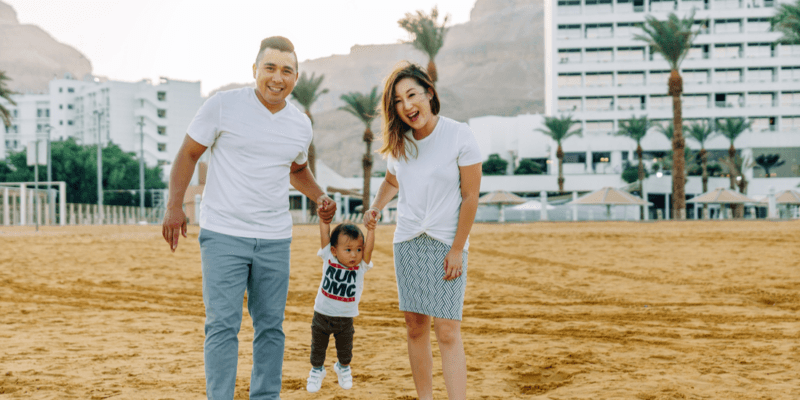 All in all, capturing the moments of your "traveling baby" will allow you to relive all the beautiful moments afterward.  You can look back, cherish, and laugh at the best moments of your life you made through whenever you want. Thus, the given baby photoshoot ideas are great to create some priceless moments.
Buy memories, not things…
Limited time only!
SEE OUR GIFT CARDS
Great customer service and experience
Photoshoot in very short term
The most destinations on the market
Very positive customer feedback
1143
Photographers & Videographers
987
Destinations world-wide
100% Money Back Guarantee
We believe in our service and quality of our photos so much that we decided to offer a 100% money back satisfaction guarantee for your photo shoot. If you don't like your online gallery once we deliver it, you can contact us within 7 days and claim your money back. Find more details in our Terms.