Popular motto many travellers share is the name of the book Eat, Pray and Love. In case of Cartagena, however, we do not fear to change this name to Eat, Eat and Rejoice the moment when one enters this magical city in Colombia for the first time.
Thinking of getting some sun, fun, and run, but no idea where to go? The answer is simple, South America and when it's South America, nothing can transcend the magic city Cartagena in Colombia.
Cartagena de Indias or commonly Cartagena offers everything one can ever imagine for: a vibrant life with languid sun and revitalizing weather in a vintage, royal flavor.
This is heaven where you can throw off shivering winter from your skin in style while sipping from a glass of mojito in one hand. It is exotic, colorful, lustrous in every possible way that no wonder it was once highly guarded with large scale fortifications by the Spanish.
Announced as a UNESCO World Heritage Site in 1984 because of its beauty and exquisite work of architecture, it is the home of some best hotels and restaurants. And now Cartagena is renowned as one of the sexiest and most happening cities in the world.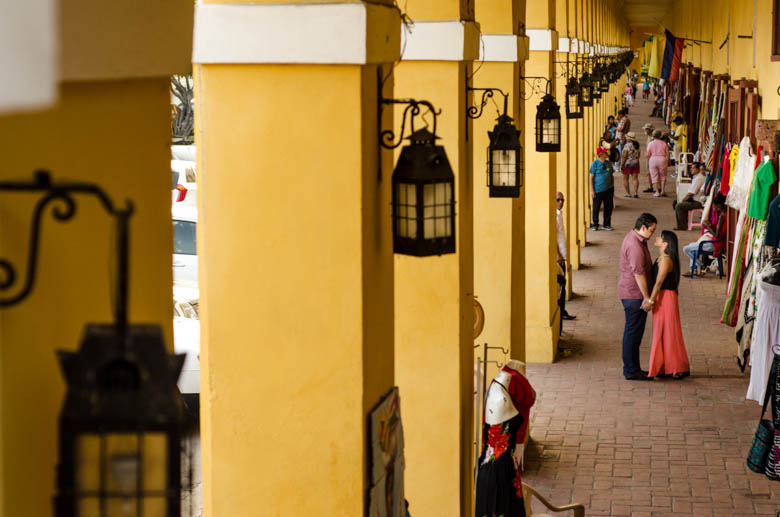 This city is a perfect place for a refreshing holiday, romantic honeymoon or adult adventure. Just make sure to have enough time in hands to get mesmerized to the fullest.
From down memory lane in historical old town and museums to alluring nightlife, there are tons of things to do in Cartagena.
But after a meticulous research, here are the top six things to explore.
TAKE A WALK IN THE WORLD OF OLD ARCHITECTURE
In terms of the architecture; there is so much to admire.
From the Spanish-built city walls, the cobbled streets and the horse-drawn carriages to the colonial buildings with the colorful cascading flowers from the balconies.
Just walk in through the historic city center, it is totally spellbinding.
COMER / EAT
After lots of walking, time to savor the tongue. One-fourth color of Cartagena comes from its foods. You cannot help but try every local and authentic food like Sancocho, Empanadas, Arepas, Ceviche, Fried fish with Arroz de coco (coconut rice).
When you are done eating, try the tropical fruits from one of the palenqueras (brightly dressed women with a bowl full of fruits on head) and practice some Spanish.
You cannot leave behind Cartagena without having a traditional Colombian cup of coffee in the local cafes especially Café San Alberto.
PLAZAS AND STREETS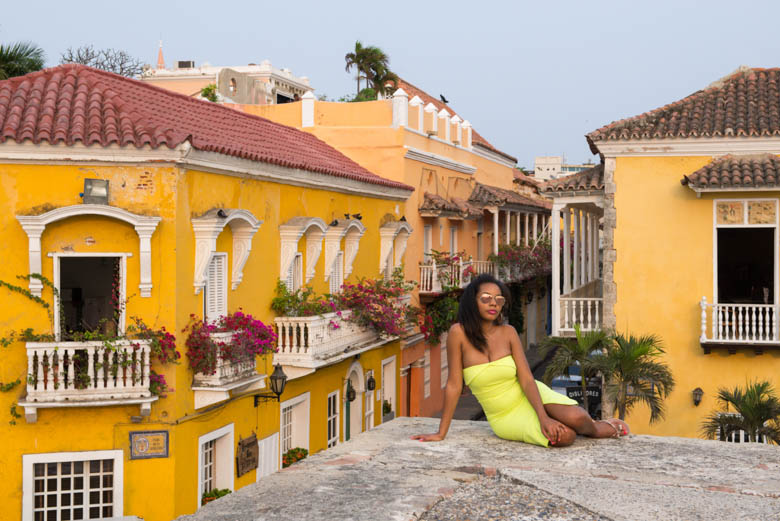 The Plazas and streets of Cartagena are so vivid and glaring that you can spend countless hours just by walking along the streets both in the day and at night.
You may find treasures in the streets of San Diego and El Santro as these are the best places for impromptu Colombian dance performance. Do not forget to stroll at Getsemani, Cartagena's most cool and colorful neighborhood.
HISTORIC TOUR
Leave the city and go towards the boisterous castle ever built by the Spanish on the hill; the San Felipe Castle.
The castle used to be responsible for the safeguard of the city for hundreds of years. More important, it is an excellent spot to have the panoramic view of the entire city.
Do not miss to visit the Zenú Gold Museum, Convento & Iglesia de San Pedro Claver.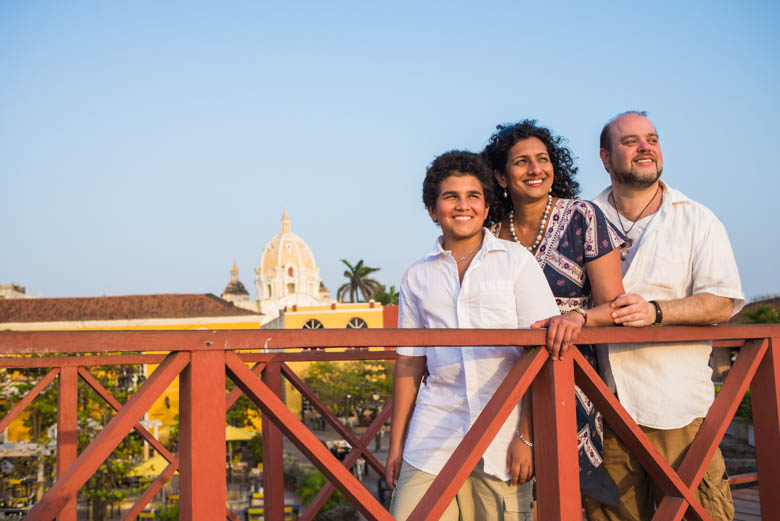 BEACH PLEASE
Boca Grande can be considered as the Miami of Cartagena. Ocean views and the beaches are just footsteps away.
But for a less crowded, quiet beach, you need to get out of the city and take a boat to go to local beaches like Isla Del Rosario or Isla Del Encanto.
You can spend a whole day here sunbathing and come back in the evening while watching the sunset.
CAPTURE YOUR MEMORIES WITH PERSONAL PHOTOGRAPHER
Cartagena is so colorful and photogenic that it makes a perfect place for a vacation photo shoot.
You can choose your local photographer and enjoy fun photo session while our photographer can share more local tips and things to do.
You'll cherish these photos forever!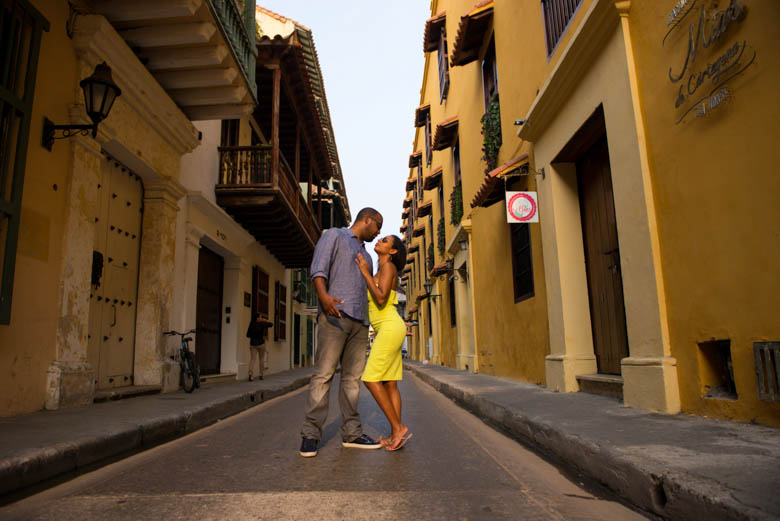 There is a mystery wandering in the air of Cartagena that Nobel Laureate Gabriel Garcia Marquez wrote a number of his novels based on here and this has convinced many world class musicians, film directors to visit each year.
So if you want to feel that magic, pack your bags and get ready to be enchanted.
Happy Traveling!
(All photos used in the blog post were taken by Jason, our vacation photographer in Cartagena)