Local Photographers, Videographers & Photo Tours in 900+ Destinations Worldwide
This is What You'll Get with Every Booking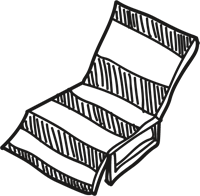 Individual Approach
Handpicked Local Professional
Special Requests Option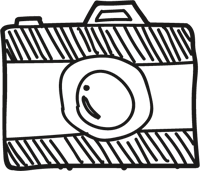 Top Shoot Spot Recommendations
100% Money Back Satisfaction Guarantee
Private Session
1152
Photographers & Videographers
986
Destinations world-wide
Latest Photo & Travel Stories
We had such a wonderful experience taking our honeymoon photos in Madrid with Patricia! She made us feel comfortable and knew all of the best places to take us to since were not familiar with the area. We were so happy to receive our photos back so quickly, we were still on our honeymoon when we got them back! 🙂 I would highly recommend Localgrapher and Patricia if you are looking to have professional photos taken. Thank you!

Localgrapher is such a great way to capture the memories while on vacation. The timing worked out for our son to have some of his senior pictures done in Rome. We are so pleased with our photos, we would highly recommend Localgrapher Specifically, Francesco in Rome! He was great!

Irina in San Diego did a great job. We booked very last minute and communication was excellent all around. The photos turned out beautiful, and so happy we have them to remember our vacation! Thanks, Localgrapher!

We just got married in Basel, Switzerland. We chose Kejia to be our photographer and she was amazing! She was incredibly helpful and made the whole experience and enjoyable one!
I would highly recommend Localgrapher to anyone looking to commemorate ANY occasion!

If you are looking for a destination photo shoot, this is the perfect company to organize one for you. I decided to us them for a photo shoot in Morocco (with a surprise proposal) and the results were phenomenal. Major shout out to our photographer, Oussama, who not only was able to capture the perfect moments, but also took the time to assist with planning the overall trip. 5 Star service and well worth every penny. Highly recommended. 😁

Localgrapher was quick and easy to book. Our photographer Jolene was awesome. She gave us great advise for location for our renewal. 5 stars for sure!!!

What a wonderful experience Olya provided us with in a Montego Bay, Jamaica. She was so kind and very helpful. I really enjoyed the family shoot that we had with Olya. She also got our pictures back to Localgrapher within 24 hours, which resulted in a very short time to receive our editors photos from Localgrapher.
Thank you!

We used Localgrapher for our maternity photoshoot in Tenerife and had an amazing experience from start to finish. The team (Aneta & Katerina) at Localgrapher are lovely and super efficient. Our local photographer (Maria) was amazing and the photos are beyond what we could have imagined, and on top of that we got to see some local spots on the island that we never would have seen otherwise. Thank you so much!!
Most Popular Photoshooting Destinations
Great customer service and experience
Photoshoot in very short term
The most destinations on the market
Very positive customer feedback
Everything You Wanted to Know About Vacation Photography
What if someone asked you to be your own photographer at your own wedding? If they asked you to step away for a moment and freeze frame the "you may now kiss the bride/groom" moment. To quickly shift positions, grab your own smartphone and shoot the photo yourself? Firstly, your guests would just be flabbergasted. And if you were to take your own photo, would you actually be in the moment? You wouldn't.
We know how strange this all sounds, but through this very unrealistic scenario, we want to let you know all the reasons why you need to book a professional photographer the next time you're out and about globe-trotting. So keep on reading to find out more…
Who is a Vacation Photographer?
Whenever you're exploring European castles, sunbathing at Australian beaches, discovering culinary treasures in Asia, taking in amazing views from skyscrapers in North America, having a once in a lifetime opportunity to see African wildlife or dancing salsa through South America, a vacation photographer is there to capture these precious moments!
A Localgrapher vacation photographer is an English-speaking local professional who you can book online anywhere in the world! Prior to the payment, you agree on the price, the amount of time you would like to have a private photographer for, and the number of HD edited pictures you would like to receive from your special occasion.





Why Should I Hire a Vacation Photographer?
You spend hours, days, weeks, sometimes even months on planning your perfect vacation. If it's a family trip, you make sure that there's something for everyone, especially for the kids. If it's a couples retreat, you want it to be really romantic so you can finally enjoy each other's presence without everyday hustle. If it's your first solo travel, you focus on making it super special! And that's when you should say to yourself, "I need a photographer!".
Family Vacation Photographer
When it comes to a family trip and photographing it, very often happens that Mom or Dad tries to take as many pictures of their little ones as possible. They want to capture the cutest years of their kids. This often results in them completely missing out on all of the images taken. If they finally ask some strangers to be your private photographer for a second and take a photo of all of them, later on, they realize that the pictures are blurry or cropped, therefore they don't want to share them with their family and friends.
Couples Retreat Photographer
Every time you travel as a couple,  your Facebook and Instagram feeds are full of selfies or pictures of only one of you. This a particularly huge problem, when you are on a honeymoon or celebrating an anniversary. Have you ever thought about the fact that it doesn't have to be that way? Have you ever wondered, "do I need a photographer for this?".
Just imagine the situation when you plan a secret proposal and you hire a professional photographer to capture all of the precious moments of this special day. With years to come, you'll realize that hiring a private photographer was the best decision that you've made. And if you're wondering how much more does a proposal photographer cost? You can rest because, at Localgrapher, the price of your photoshoot isn't defined by the occasion, whether it's a proposal or casual fashion photoshoot on the street. Every moment matters to us equally.
Solo Travels Photographer
All solo travelers often admire beautiful photos shared on social media by influencers. If you're one of them and also wonder how come they were able to pull off flawless images while looking super relaxed and happy, you don't have to anymore…
All the problems you have been experiencing while going over your vacation photos disappear when you hire a professional vacation photographer! They always make sure that everyone looks great, nobody's missing out and the most beautiful views are captured well! Finding a private photographer for hire who meets or exceeds your expectation is a very easy task with us. Keep on reading to learn more.





How Does the Booking of a Photo Session Work?
You might not believe it but it is very simple to book an English-speaking travel photographer in any of our 900+ destinations around the globe!
Before Your Photo Session
So you have already decided that you have had enough of unflattering pictures from your perfect vacation or you haven't found the perfect wedding photographer. This time around, you want them to be as great as your holiday experience. Good news! You're already in the right place! If you're looking for a photographer, Localgrapher website is the beginning of your journey. Simply choose a destination, a private photographer of your choice, an ideal day you would like to have your professional photo shoot on and even your special requirements HERE.
Localgrapher booking team takes care of the rest. We contact the private photographer, book them for you and send you all payment details based on the photo package or even a customized photo shoot you selected. As soon as you issue the payment, your professional photographer gets in touch with you. Remember that if you're looking for a photographer who is also local, we got your back at Localgrapher! All our professional photographers are local experts. They suggest the best time of the day to meet up based on their experience in that particular location (please, note that some destinations are very touristy, therefore it's recommended to meet up early in the morning to avoid the crowds), the best photo spots and even what's the best outfit or props to bring with you! Some of our personal photographers can even arrange a dress rental, a bouquet of flowers, a restaurant reservation – you name it! Simply write your special requests into the booking form while on our website.
On the Day of Your Photo Session
At this point, you have already agreed on a meeting point and time. Your private photographer is there. You have their phone number in case you are running late and you know how they look like from their profile photo on our website.
Here comes your photo session! The photographer spends as much time with you as booked. Standard photo packages book the photographer for 30-100 minutes. If you arrange a customized photo package, you hire a freelance photographer for as long as you wish.
After Your Photo Session
Every private photographer typically takes more pictures of you than you purchased. Therefore you receive a secured online gallery with all the great pictures in 4 business days after your photo session. Often, this happens when you are still on a vacation! So you can share your photos with family and friends on social media while still enjoying yourselves abroad!
You select your favorite images from the online gallery and download them in HD. If you like more pictures than you originally purchased, you can contact our booking team to acquire the additional ones. No problem!
If for some reason, you don't like any of the pictures taken, we offer a 100% money back satisfaction guarantee for your photo shoot! That's how much we believe in the quality of our photo services.





How Much Does a Professional Photographer Cost?
You often ask how much does a professional photographer cost. This is really up to you and the package you choose or a customized photo session you request. All standard prices can be seen HERE. The customized photo shoot can be requested HERE.





Which Occasion Can I Hire a Private Photographer for?
Are you planning a destination wedding? Booking an exotic honeymoon? Preparing for a secret proposal? Planning a family trip to Europe? Getting ready for your first solo travels? Looking for an original anniversary surprise? There's really no occasion we don't cover!
You can hire a professional photographer for any occasion you wish or even give the photoshoot to someone special for their birthday! Every occasion requires a different photoshoot style and our private photographers are ready to fulfill any of your needs. Whatever photography photoshoot ideas you may have, we're here to make them happen.





The Most Beautiful Destinations You Should Capture in Professional Photos!
Localgrapher has the most destinations covered out of all vacation photography companies. While you can find about 200 to 300 destinations elsewhere, we have over 900 destinations around the globe! This makes us the largest vacation photo company on the market! Some popular destinations require more than 1 private photographer. Right now, you can choose from almost 1200 personal photographers!
Quantity doesn't come before the quality. We handpick every single photographer, make sure that their work is up to our standard, and bring the best photoshoot ideas to the table. Because of the large number of destinations, you can freely select a vacation photographer almost anywhere in the world!
Whenever you travel to some of the most popular locations such as Paris, Tokyo, and New York City or go off the beaten path, we get you there! If there's a very special destination you can't find on our website, you can request it HERE. We'll contact you as soon as we'll find a photographer there.





10 Reasons Why You Need to Book a Vacation Photo Shoot
"There is one thing the photograph must contain, the humanity of the moment." – Robert Frank
Reason #1
Traveling is Unique Because You Are in It!
No two trips are ever one and the same. And that's not just because people travel to different destinations, see different landscapes or experience other horizons. It's also because they are not you and you are not them.
The story told through your travels and who you're sharing it with, is personal and special to you only. So even if you've walked down the same Parisian avenue just like millions of people have, your experience is unique, because of who you're sharing it with and because you exist in it. In moments like these, you wish you had a professional photographer with you. With us, you of course do!
Reason #2
Your Travels Deserve to be Remembered Uniquely. Pictures Help!
You've been saving up, planning, daydreaming, thinking about the indispensable things you need to take, etc. If you're traveling with family, it's a whole other preparation, if you're on a honeymoon, it's different as well. Even if you're traveling solo, the experience is never the same as the next person's. Every occasion seeks different photography ideas, picture poses, or light.
The same goes for spontaneous couples that suddenly decided to elope to Paris, Rome or Bali. For those unforgettable family trips and even family reunions. When heading back to your home country and reuniting with your friends and family once again. What makes these moments different is the people that compose them.
We love to think that each person is already an isolated moment in the world. This especially, when you are traveling. At Localgrapher, we are committed to capturing the moment which is yourself. Because you know what? Truly compelling things happen behind your smartphone camera, and those are the moments you and your experience deserve to have a private photographer for.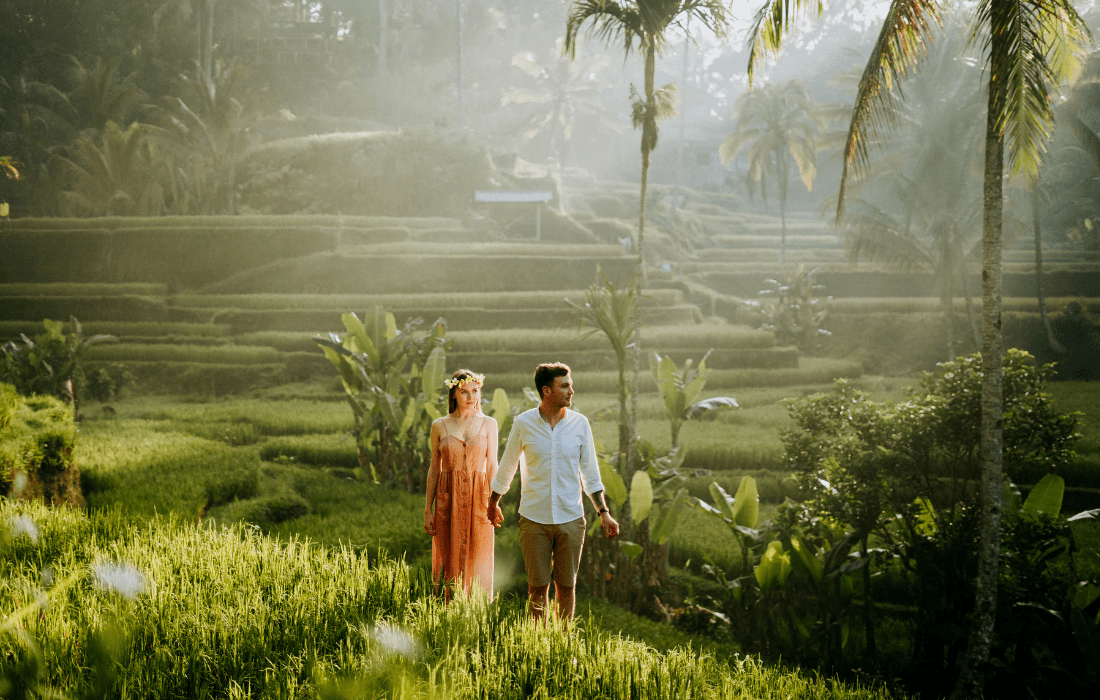 Reason #3
Localgraphers are Creatives Waiting to Capture the Best Moments
Creative photography on its own is about capturing, grasping, and embracing the emotion of the moment and never letting it die away.
Sure, the country you visit won't go anywhere, and you might come back a few more times after that. But on that date and time, on that sunny Parisian afternoon, you were walking down the sidewalk hand in hand with your partner, and that moment is unique and unrepeatable, and this is why we want to help you capture it. So why not to book a professional photo shoot with a personal photographer who will be there just for you? He or she can get creative with you, come up with the best photography ideas, take photos, and make memories that you'll cherish forever. Whether it's travel photography, self-portrait, wedding photography, indoor or outdoor photography, your Localgrapher will always know what to do.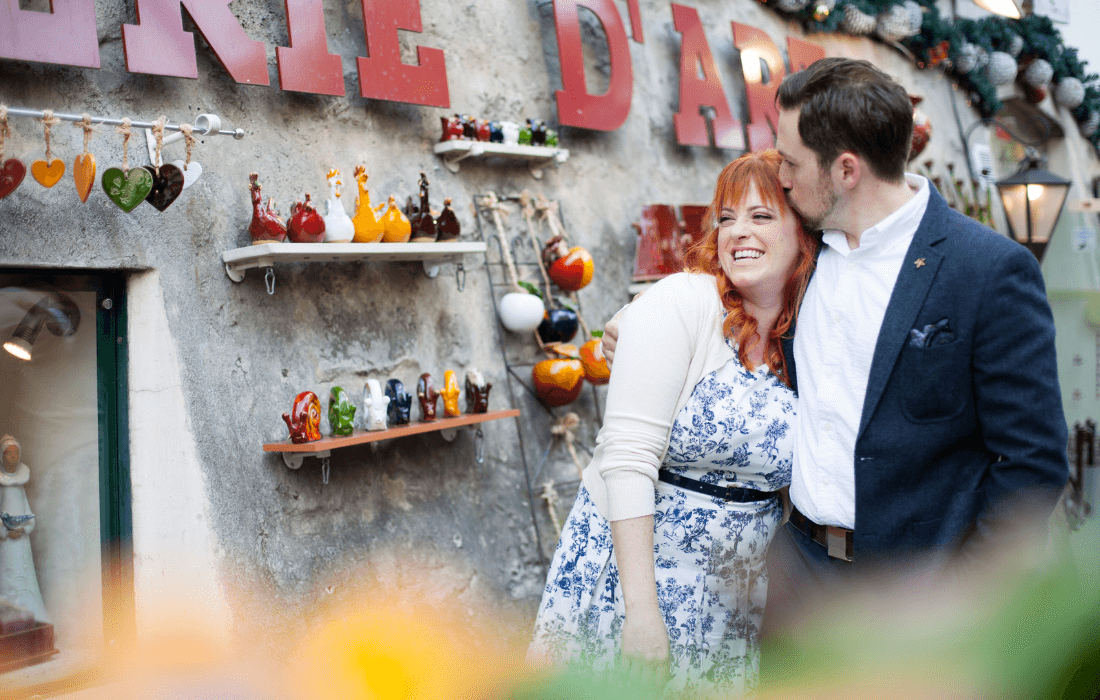 Reason #4
Memories Should Look as Good in Images as You Remember Them
When on a trip, every instant will feel unforgettable. This goes for solo travelers, first time trips, family vacations, getaways with your partner, a honeymoon or a secret proposal… Chances are, you'll find yourself wanting to capture every waking moment of it.
The sunset in Spain, wine-tasting in Italy, walking through the narrow streets of Rome, looking out into the sea in Mykonos, the aromas of the night markets in Asia. You'll want to capture, and hold on to, every aroma, the sights of the landscapes, the smell of freshly brewed coffee out of your hotel or apartment window, the taste of new street foods, the accents of locals, the street music and the roar of a new city or even the tranquility of a smaller town.
You'll want to grasp onto everything. This is how special and unique traveling really is, how much of an experience is lived when we flee our comfort zones and go out into the world. You won't want to forget even a minute of it and we can help with that! You don't have to stare into your smartphone anymore, instead, start looking for a photographer. Check our +900 destinations and book a local photographer.
Reason #5
The Smartphone Camera Roll Doesn't Always Reflect Your Experience
When looking back through the camera roll on your phone, you may find that the photos taken don't always reflect how you were feeling in that moment when you were casually walking down the shore of Marbella.
The selfie-stick does no justice to the Eiffel Tower, neither does that blurry photo you asked a couple of locals to take of your family in front of the Louvre. Sure, you can still post them to your Instagram feed, but how good of memory or souvenir are these? Chances are they get buried in between your photos after a few months.
After your trip, you will end up with a massive amount of photos but only a few are salvageable. You will sometimes find that the moment wasn't captured exactly as how you were experiencing it and your photoshoot idea got lost in translation. However, this is where the magic of professional creative photography comes in.
"Photography is a way of feeling, of touching, of loving. What you have caught on film is captured forever… it remembers little things, long after you have forgotten everything." – Aaron Siskind
Reason #6
Localgrapher Photographers are Locals
You'll be able to meet creatives and artistic people around the world, which is always a very mind-opening experience. Your private photographer will know their way around and can even show you hidden spots to capture amazing travel photographs. You'll get to capture some of the most iconic and touristy parts of the area but will also achieve some unique shots as someone local shows you other sides of the city too.
Reason #7
The Photographers are Ready to Capture a "One in a Million" Shot
Compelling things happen when you step from behind the lens and into the spotlight. How do you go about getting amazing, artistic shots when on anniversary vacation or honeymoon? Your personal photographer will not only guide you through the best parts in town, but they will also guide your posing to get the most natural, cheerful-looking shots ever. Plus choosing the best scenarios and even photo props that will be memorable to you about your trip.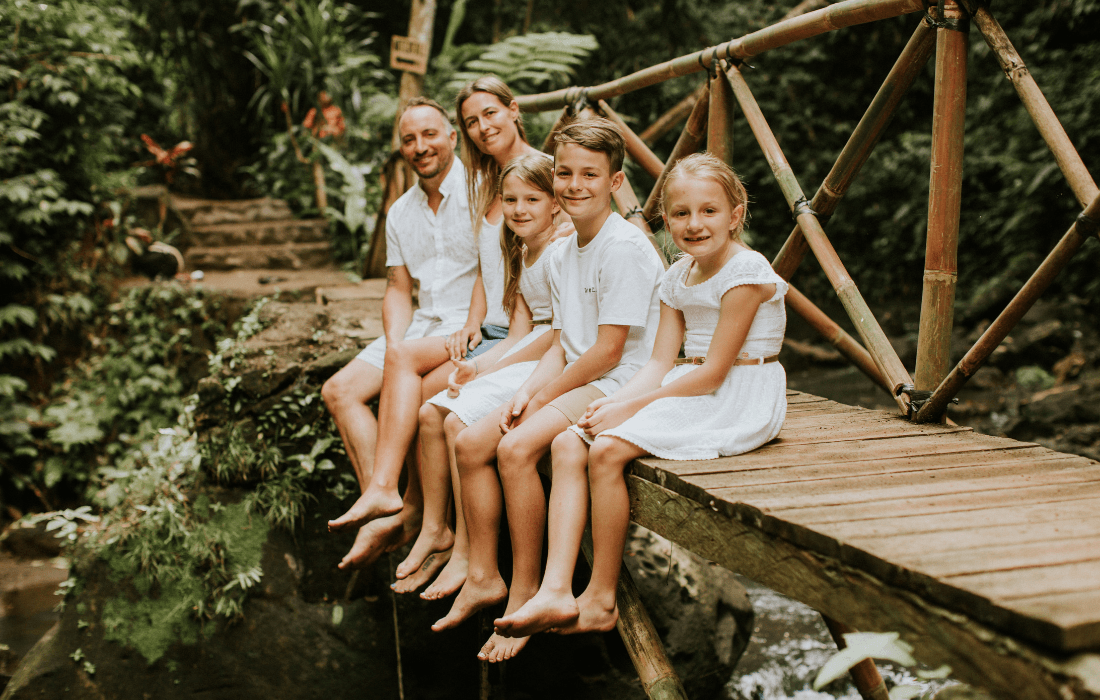 Reason #8
Localgraphers Speak the Local Language
It may be hard to get around once in a country that speaks a language unknown to you. But no worries! Our photographers are friendly, ask them anything to get around if you do have any questions. They will also help you communicate with locals if this is what you want. What if you have a unique photoshoot idea and you want to shoot somewhere special and did not know how to ask for permission? Your local photographer can help you with that as they speak the language and the lingo as well.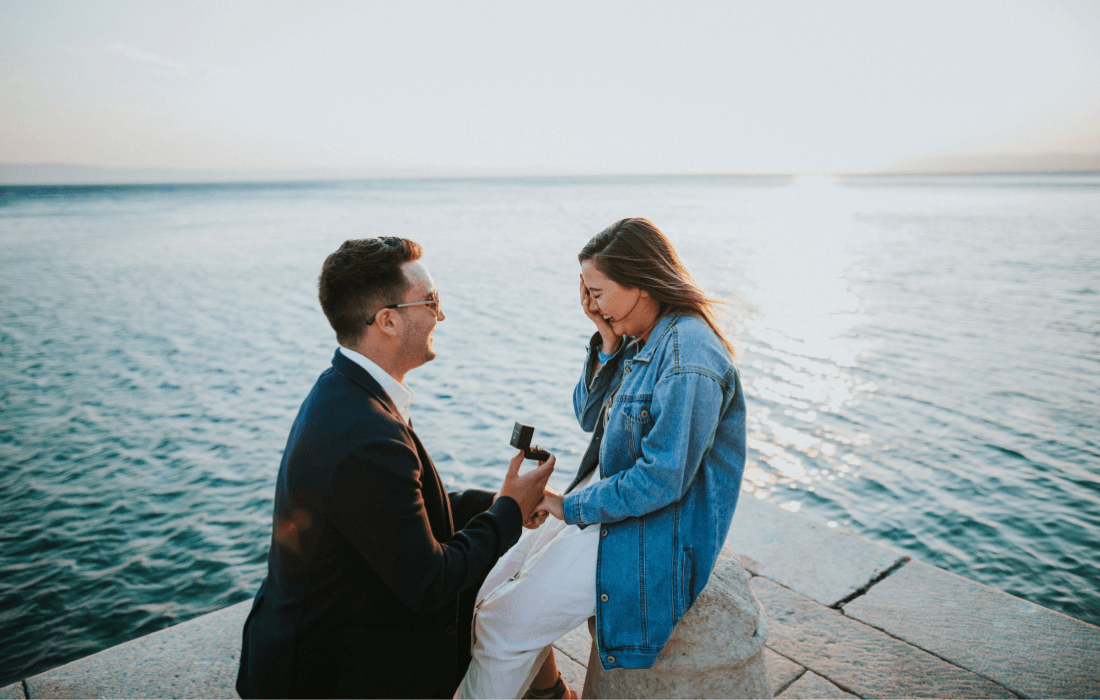 Reason #9
We'll Pair You Up with the Perfect Photographer who Matches Your Style
With over 900 covered destinations worldwide and almost 1200 private photographers, you're sure to get paired with a great professional photographer waiting to capture the wonders of your trip!
Reason #10
Beyond Selfies & Instagram Stories
At Localgrapher, we love capturing your happy travels, bringing travel stories through our many lenses around the world to life, with the help of truly amazing, talented photographers.
Go beyond selfies, Instagram Stories, and even beyond the most visited tourist spots. Your vacation, honeymoon, family trip, partner getaway deserves to be captured in more than just a selfie, it deserves to be encapsulated as the beautiful moment it is. Book a private photographer for your next adventure – you will not regret it!
Stop looking for a photographer on your own, browse through our available 900+ destinations around the globe, take a look at a few freelance photographer profiles in each location, and book your next photo shoot now. You can do so in advance or from your destination as well.