9. 3. 2020
Coronavirus Travel Tips: 8 Steps to Follow Before Changing Your Travel Plans
Coronavirus is a widespread phenomenon circulating the globe. It's made headlines for its vast prevalent. The illness has become a concern for future travelers; for those making vacation plans and for those who have vacations ahead. If you have a trip coming up, we want to make sure you make the best decision for you. Take into consideration these Coronavirus travel tips when deciding if you want to change your travel plans.
"In the midst of the coronavirus epidemic, the solution isn't avoiding trips—it's being smart about them." – Jesse Ashlock, CN Traveler
What exactly is the Coronavirus?
To sum it up, Coronaviruses are a group of viruses that can cause either mild illness, such as a cold, or can make people sick with pneumonia.
The novel coronavirus, which we are hearing much about nowadays, also known as COVID-19 is a new strain of coronavirus. It was detected in thousands of people worldwide, primarily in China. The illness can be spread person-to-person. Mainly, between people who are in close contact with one another or through respiratory droplets produced when an infected person sneezes or coughs.
What You Should Do Before Changing Your Travel Plans due to the Coronavirus Breakout

Step #1: Check Government websites and set alerts
On the Center for Disease Control and Prevention's (CDC) website, there is an entire resource center dedicated to travelers. The United States Department of State (DOS) is constantly tracking current outbreaks and updating their travel advisories. You can look up their travel advisory for any country you plan on visiting.
Currently, only a handful of countries' travel advisories reference the Coronavirus. You can also set alerts for when the CDC or DOS have new information regarding the illness in a new country. Also, try looking up the government website of the countries you plan to visit.
Despite the factor of being exposed to the virus, travelers can also face travel delays, inspections, and potential quarantine when returning home. It is best to be aware of the countries' policies for anywhere you plan to visit. Note that policies are constantly changing.
Step #2: Reach out to your airline
No one likes flight delays or cancelations, to begin with. But a great idea when dealing with a factor as big as this virus is to check in with the airline you are traveling with. Some airlines have stopped flying to certain countries due to the outbreak, so it's possible more airlines will follow in the others' footsteps.
If there is no change to service or waiver that applies to your flight due to the coronavirus, then you will most likely have to pay for any changes you make to your flight plans. The only time you'd be able to back out at no extra expense would be if you had travel insurance.
Step #3: Email your hotel/Contact your cruise line
This goes along the same line of reaching out to your airline. If you have a reservation in a destination with an outbreak, you may be offered a full refund or a chance to rebook at a different time.
Nevertheless, dependent of where you are traveling to, the policies may differ. Some may not offer any breaks at all. They may simply follow their standard cancellation policy. Same goes for cruise lines. Some reports have stated a coronavirus outbreak on cruise ships. Dependent on the cruise line and the ports they are docking in (such as international ports), their policies may differ from the norm. However, many cruise lines are prepared for a range of scenarios, so their policies may stand.
Step #4: Check your travel insurance policy
Depending on the type of insurance you purchased, if any, you may be able to back out of your trip. Or at least either your hotel or airline. While most policies don't cover the reasons you might cancel because of the coronavirus, policies with a "cancel for any reason" demeanor will help you out. Make sure you read the fine print of the policy you bought, then contact your provider for clarification.[/tip]
Step #5: The Destination Matters
Yes, the coronavirus is spreading to other countries. However, some countries are more impacted than others, and other countries have yet to be impacted. Although there's no certainty on where the virus will hit next, you must consider if your destination is greatly affected. Keep on the lookout.[/tip]
Step #6: Consider When You Are Going
If your trip is right around the corner and the coronavirus cases are still strong and growing, then you'll definitely want to consider the above matters. However, if your trip isn't planned until months from now, just keep track of the situation. Do your research as time goes on and see if the hype is still strong. The situation changes constantly, meaning you cannot predict what's going to happen in the next couple months. Just take it day by day and see what happens.[/tip]
Step #7: Look at the Facts
Evidentially, stats don't lie. They're your best bet for getting a feel of how serious the coronavirus actually is. You can track the outbreak live at any time using a lovestats website. A site such as Worldometer or Johns Hopkins CSSE, for example, give you updated knowledge on the illness. It tells you the latest information regarding how many Coronavirus cases have been reported, how many have died and how many have recovered. It also tells you the active cases of currently infected patients with a percentage of those in mild condition and those in serious or critical condition.[/tip]
Step #8: Go with Your Gut
In the end, this is your decision. Understandably, it's tough to cancel a trip you've waited a long time for. But it's also risky taking a trip when you don't necessarily trust what's going on in the world. It is an extremely personal choice that you and those you are traveling with have to decide on. Once you do your research and look at the coronavirus travel tips, do whatever you feel is right.[/tip]
Booked a Vacation Photoshoot – To Cancel or Not to Cancel?
While it's everyone's personal decision to cancel or not, we understand there are so many factors to consider. While our Coronavirus travel tips are here to guide to your personal decision, there is no right or wrong verdict. If you are still on the brink of planning, do your research.
Our local photographers are available in almost 1,000 locations around the globe. So, if you are planning your upcoming spring break getaway or summer vacation, there's a good chance you will want to make amazing memories in a country you deem safe. Our photographers and videographers can join you on your adventure and snap the most unforgettable photos in a place that genuinely makes you feel comfortable and happy. Our Booking team is constantly in touch with all of the photographers and we're ready to help you with any questions you may have around the situation in specific locations. The goal is to make sure you feel safe and in trusted arms.
"What if I have already booked my Localgrapher photo sessions but I'm planning to cancel my travel itinerary?"
Of course, you are allowed to cancel your vacation photoshoot anytime. In this case, please keep in mind that there's a 20% transaction fee. Alternatively, we offer every customer an option to keep their money as a "credit" for any future photoshoot they decide to book with us. A great take on this policy is that you don't have to request your refund and you save money on a transaction fee and additional refund fees imposed by the majority of banks worldwide. Our Credit Policy guarantees your money to be secure. Once you're ready to take off, you can use your credit for a vacation photoshoot in any other destination or at any other period of time.
Do you have any questions concerning our Credit Policy?
Our Booking team is here for you all day every day. If you have any questions or concerns regarding your current or future booking, feel free to reach out to us at info@localgrapher.com.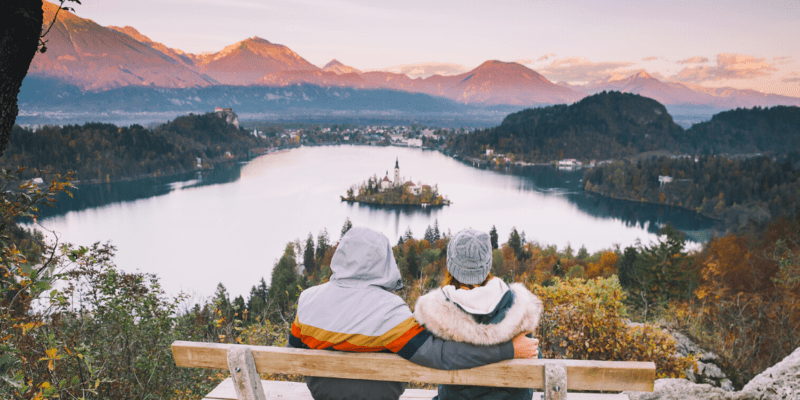 With a widespread disease such as the Coronavirus, it's tricky to picture your future vacation as a fun and safe time. However, we hope these Coronavirus travel tips gave you a little insight into how to prepare for your upcoming travels, or what to do regarding your further decision.
There are many factors to consider when pulling the plug on a vacation, or when deciding to travel or not. We hope a predicament such as this does not frighten you off from future endeavors. As long as you take the right precautions and do your research, you will find your way back to traveling through this beautiful world.
Is an ugly zit…
RUINING your perfect pics?
Get rid of it for $15 USD!
SEE PHOTOSHOP PACKAGES
Great customer service and experience
Photoshoot in very short term
The most destinations on the market
Very positive customer feedback
1225
Photographers & Videographers
1075
Destinations world-wide
100% Money Back Guarantee
We believe in our service and quality of our photos so much that we decided to offer a 100% money back satisfaction guarantee for your photo shoot. If you don't like your online gallery once we deliver it, you can contact us within 7 days and claim your money back. Find more details in our Terms.