Barcelona is the heart of Catalonia. This chic cosmopolitan city attracts and inspires millions of visitors each year. On their Spanish vacation, a husband and wife captured the charm and romance of Barcelona in this couples photo shoot.
One of our own photographers, Amir, recently traveled from his home in Cairo, Egypt to the bustling metropolis of Barcelona, Spain. While there, he and his wife signed up to do a photo shoot with another Localgrapher, Jordi.
Jordi, who is based in Barcelona, had a wonderful time working with a fellow photographer to capture these beautiful images of his city.
Barcelona is the capital of Catalonia, an autonomous region of Spain with a distinctive language, culture and history. Barna, as Barcelona is sometimes affectionately called, is known for its unique combination of history and modernism.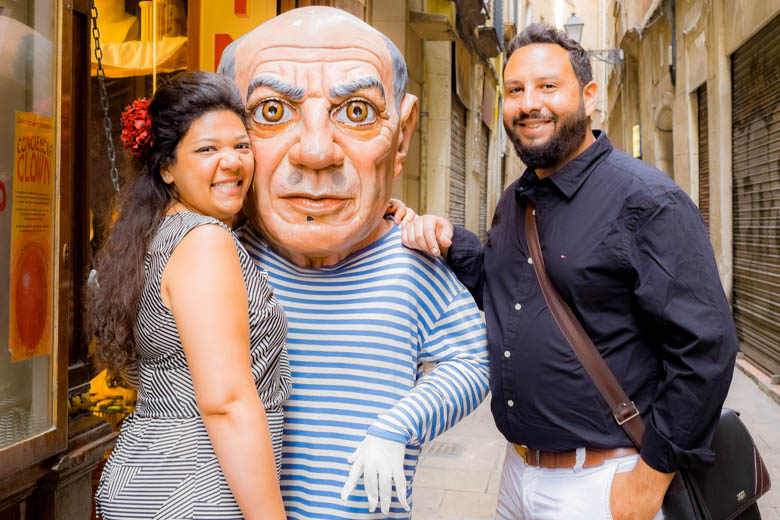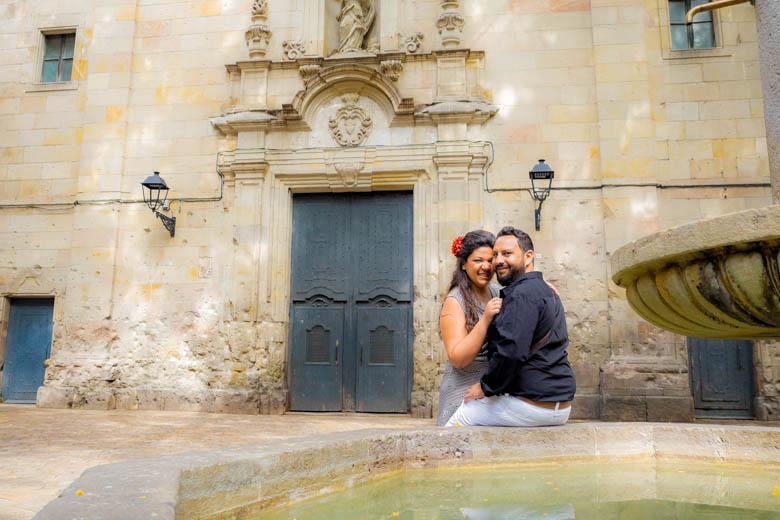 The city's festive atmosphere, plentiful palm trees, gorgeous beaches and stunning architecture make it one of the major destination cities of Europe.
In this shoot, Jordi was able to take advantage of the unique character of Barcelona, where spectacular Romanesque cathedrals exist side-by-side with contemporary murals and colorful street art.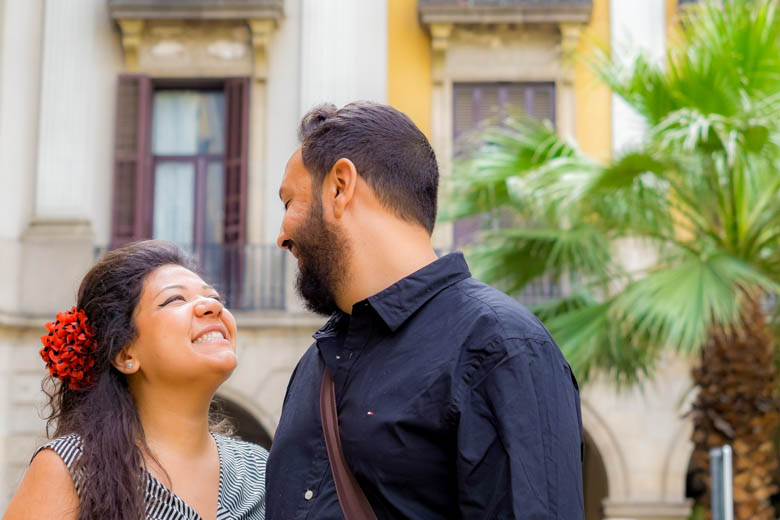 From the famous streets of Las Ramblas to the city's many stone-paved plazas, Barcelona has plenty to see for any visitor.
Architecture enthusiasts can enjoy the world-renowned work of Antoni Gaudí, Barcelona's native son. History buffs can visit Palau Reial Major, once the royal residence of the Kings of Aragon.
Sun-worshipers can have their pick of the city's 7 major beaches.
No matter what you're interested in, visitors are sure to enjoy the vibrant energy of Barcelona.
The atmosphere is like nowhere else in the world. Stroll through the city's colorful streets and enjoy a glass of local sangria, and you'll feel right at home in no time.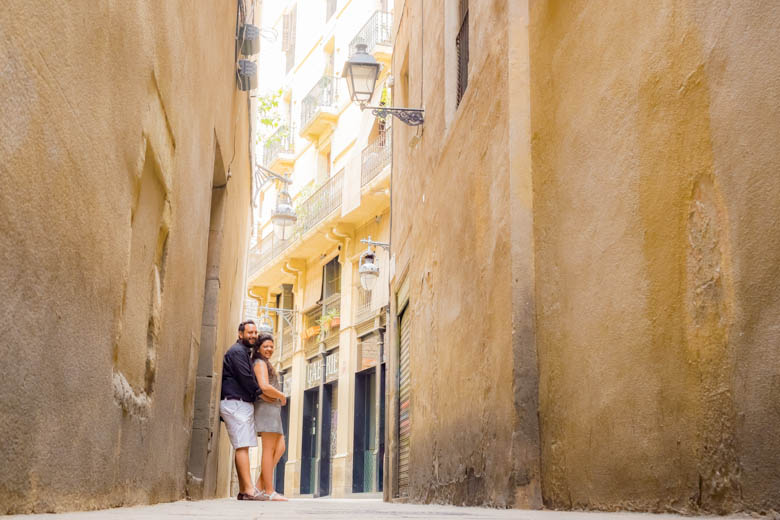 With all these things to see and do in Barcelona, Amir was glad to have Jordi's expert guidance to pick out some of the city's best spots for these memorable photographs.
Ranging from the sweetly romantic to edgy and modern to casual and fun, Jordi did a perfect job of capturing the many facets of Barcelona – as well as the personality and spirit of the happy couple.
Amir is more used to being behind the lens than in front of it, but this couples photo shoot was the perfect way for him and his wife to remember their Spanish vacation.
Any city as big as Barcelona is bound to have endless souvenirs for purchase on every street, but these photos are the perfect memento: beautiful, personalized, totally unique representations of their very own Barcelona adventure.
Travel is one of the most memorable and significant experiences that we share with our loved ones. To celebrate all the laughter and love of these journeys, there's no better option than a photo shoot in the place where those memories are made.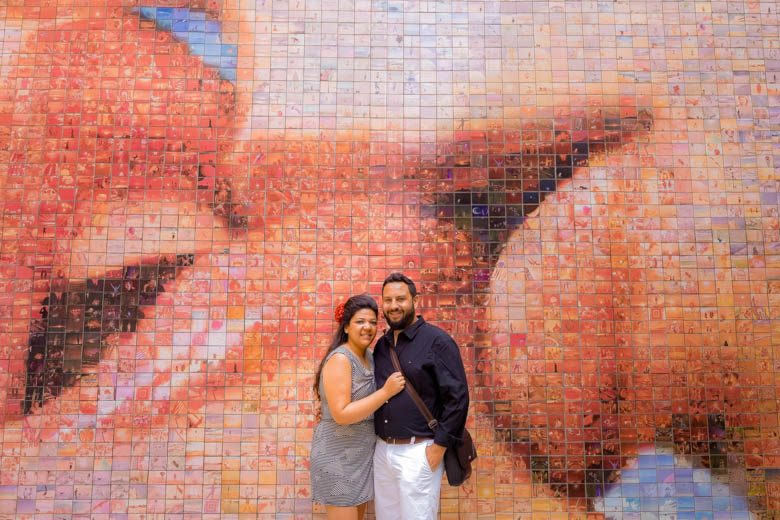 The next time you travel with your husband, wife, or significant other, consider hiring one of our talented photographers for a couples photo shoot.