Celebrate the Christmas holiday season in extraordinary European fashion by visiting some of the most enchanting Christmas markets. They are staple traditions for many of Europe's beautiful cities, providing visitors with a magical experience.
Combine the indulgence of delicious cultural food and drink with an array of seasonal shopping choices in these traditional, Yule-themed markets that attract millions of visitors each year. Christmas markets offer a sense of traditional delight with a wintery atmosphere, savory seasonal aromas, and enchanting displays of illuminated trees and Nativity scenes for all to enjoy.
You can make a trip to these traditional-style stalls for a variety of shopping, ranging from locally designed artwork to beautifully crafted decorations as well as the classic seasonal indulgences such as chestnuts and mulled wine.
Each Christmas market holds a unique display of festive Christmas celebrations that has something for everyone.
City #1
Beautiful Christmas Market in Brussels, Belgium
The Plaisirs d'hiver (Winter Wonders) annual market extends two kilometers along the streets of The Grand Place to Place Sainte Catherine and hosts 240 traditional wooden roofed huts that sell a variety of arts and crafts and delectable European food and drink. The Grand Placehouses numerous cozy restaurants, a fairground wheel illuminated with 18,000 lights, and a 200-foot-long skating rink to complete a festive atmosphere with a magical light and sound show by night. You can also buy local produce and crafts, along with local street food delicacies.
City #2
Vienna's Majestic Christmas Market, Austria
Tradition of this market dates back to the 13th century. Its Rathausplatz City Hall market hosts more than 150 stalls along with the backdrop of the beautiful neo-Gothic City Hall. Here you can purchase a variety of traditional seasonal products such as miniature wooden houses, puppets, gingerbread hearts, leather clothing, and woolen hats. Amazing place for the whole family. Check out the Advent windows on the Town Hall decorated by local artists as well as the beautiful tree illuminations in the park.
City #3
Magical Christmas Market in Prague, Czech Republic
Located in the Old Town Square and Wenceslas Square, Prague's Christmas markets transform its medieval squares into a winter wonderland. Beautiful architecture and dazzling lights make for a festive atmosphere, offering shopping for traditional wooden toys, Bohemian crystal, ceramics, and handcrafted puppets and dolls.
Make sure you try grog and honey liquor, Czech's traditional beverage as well as the hot wine locally known as "svarene vino".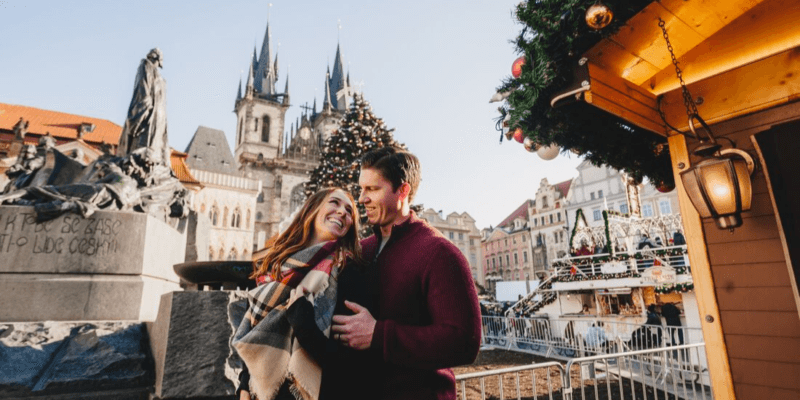 City #4
Miraculous Christmas Market in Budapest, Hungary
Budapest's Christmas markets represent 100 wooden pavilions in Vorosmarty and St. Stephen's Square, featuring an array of Hungarian delicacies such as sweet pastries, crocheted items, traditional fur hats and gloves, jewelry, and handmade chocolates and honey cakes.
Traditional food, folk dances, and live music can be found daily amongst the enchanting festivities based at the center of Pest district, near the start of 'Fashion Street'. Don't miss the daily advent calendar window displays at the 19th Century Gerbeaud Café.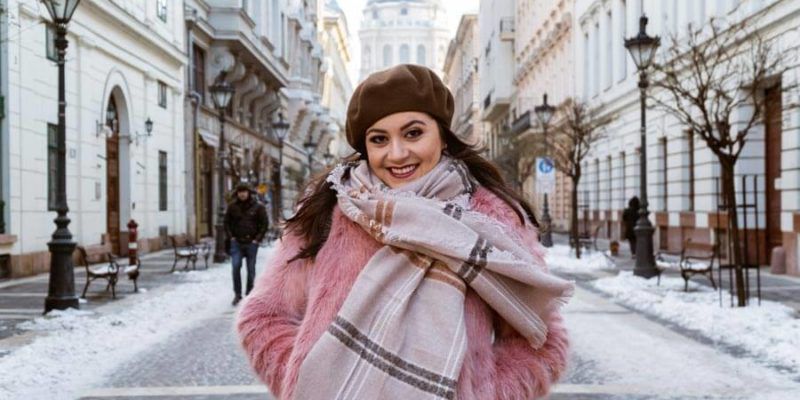 European Christmas markets attract many visitors each year looking to immerse themselves in the festive spirit and enjoy the many seasonal traditions. There are many beautiful markets set up all around Europe's greatest cities that provide a magical winter wonderland with everything from dazzling light displays to seasonal shopping and traditional delicacies for everyone to enjoy.