Escoge tu Photographer en Memphis
Localgrapher es la empresa de fotografía más grande del mundo ¡Y la única empresa de video a nivel mundial! Elige entre miles de profesionales locales cuidadosamente seleccionados. ¡Haz que tus recuerdos perfectos duren para siempre!
Esto es lo que obtendrás con cada reservación: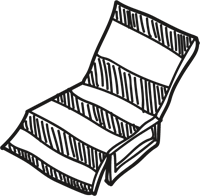 Enfoque individual
Profesional local cuidadosamente seleccionado
Opción de solicitudes especiales
Top Shoot Spot Recommendations
100% Garantía de devolución de dinero
Sesión privada
100% Garantía de devolución de dinero
Estamos seguros del servicio y calidad de nuestras fotos por lo que decidimos ofrecer la garantía del 100% de la devolución de tu dinero basada en la satisfacción de tu sesión fotográfica. Si nuestra galería en línea no es de tu agrado una vez que te la entregamos, puedes contactarnos en un lapso de 7 días y solicitar tu devolución. Conoce más detalles en nuestros Términos.
Bienvenido a Memphis, Tennessee
En esta ciudad famosa por su música, descubrirás que el blues y el rock and roll son solo el comienzo de lo que Memphis tiene para ofrecer. Ubicado en el río Mississippi en Tennessee, Memphis es un lugar especial que cada viajero tiene para visitar.
Muchos de los sitios más importantes de la ciudad están relacionados con la historia musical, como la antigua casa de Elvis Presley, Graceland y el Sun Studio, donde muchos músicos famosos grabaron álbumes. Para ver más de cerca la historia de Memphis, puedes visitar el Museo Nacional de los Derechos Civiles. Otros puntos de referencia incluyen el Stax Museum of American Soul Music y el Salón de la Fama del Blues.
Cuando viajas a un lugar con tanta alma y personalidad como Memphis, es útil tener un local contigo para darte consejos sobre la ciudad. Nuestros fotógrafos profesionales en Memphis conocen todos los detalles y se asegurarán de que tus fotografías de vacaciones capturen esta especial atmósfera.
Localgrapher alrededor del mundo
1003
Fotógrafos y Videógrafos