Amsterdam is a city full of history and quirky sites. It's a truly idyllic European city, with canals dividing streets, rather than busy roads, and bicycles dinging rather than cars honking. It's a beautiful escape from the hustle and bustle of everyday life, and it's the perfect romantic destination. What could be more perfect than sweet little bridges, waterside benches and pedalos?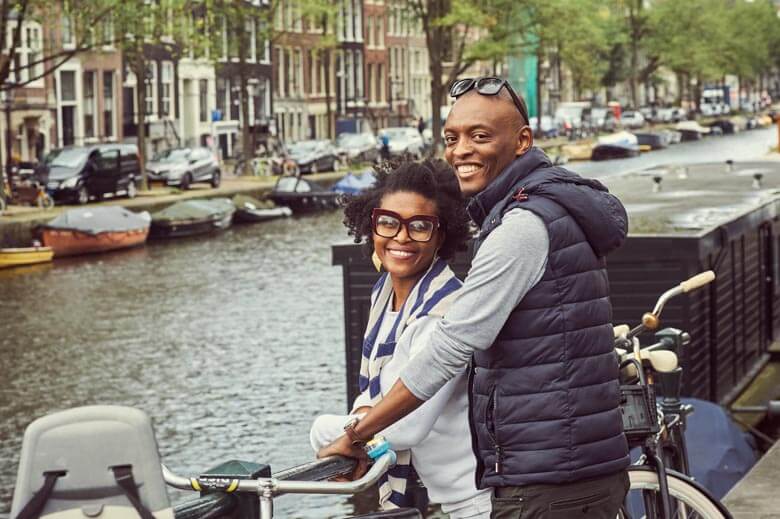 It's a dream like location, with plenty to see and do, and if nothing else, even just walking through the
streets of Amsterdam is an experience. With music often playing through the streets, pretty lights
paving the way across bridges, and delicious looking restaurants and cafes at every turn.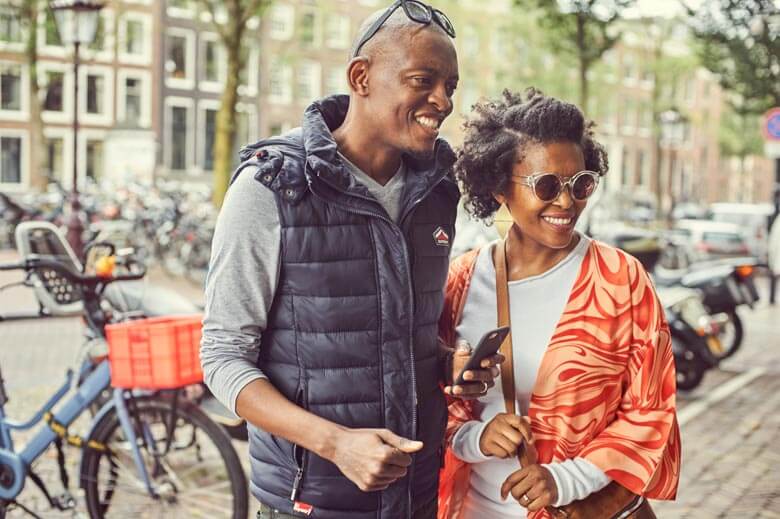 An anniversary in Amsterdam
Botlhale and her husband recognized the romantic potential of this quaint European city, and wanted to celebrate their 15th wedding anniversary in style by taking a trip there. 15 years of devotion, dedication and most importantly, unfaltering love, is definitely something that deserves to be remembered. So, the couple headed to Amsterdam for a romantic getaway.
To help them capture the occasion though, they contacted us and asked local photographer Victoria to
help them capture the picture perfect moments of their anniversary trip.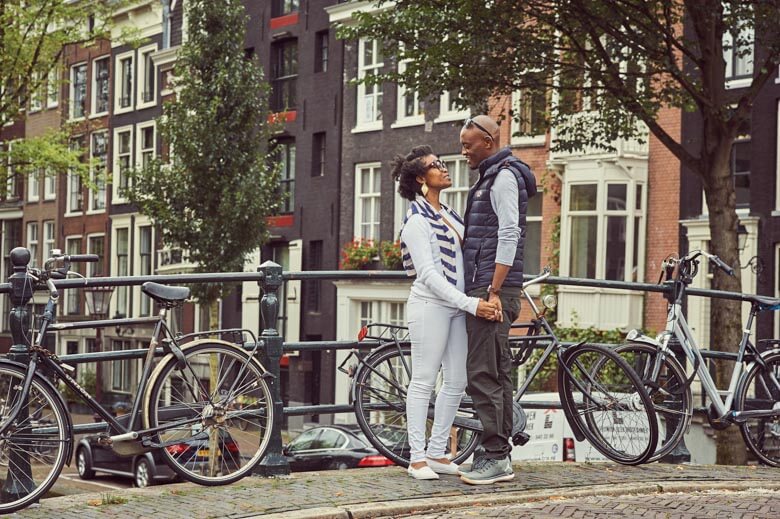 The beautiful couple, still very much in love after 15 joyous years of marriage, explored the city and took
in the sites, and Victoria was able to photograph their natural reactions to Amsterdam's sights and
atmosphere.
Request your anniversary photo shoot in Amsterdam now
REQUEST NOW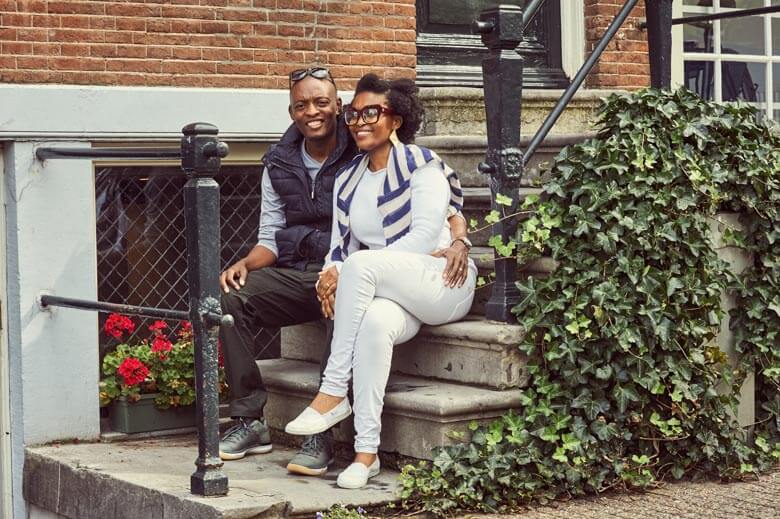 They were both able to enjoy their holiday, and not worry about taking photos themselves. Instead, they
could just focus on enjoying the trip and the city for what it was, an amazing place full of wonderful
history, whilst Victoria made sure they had professional and top quality photographs to look back on
and remember their experience from.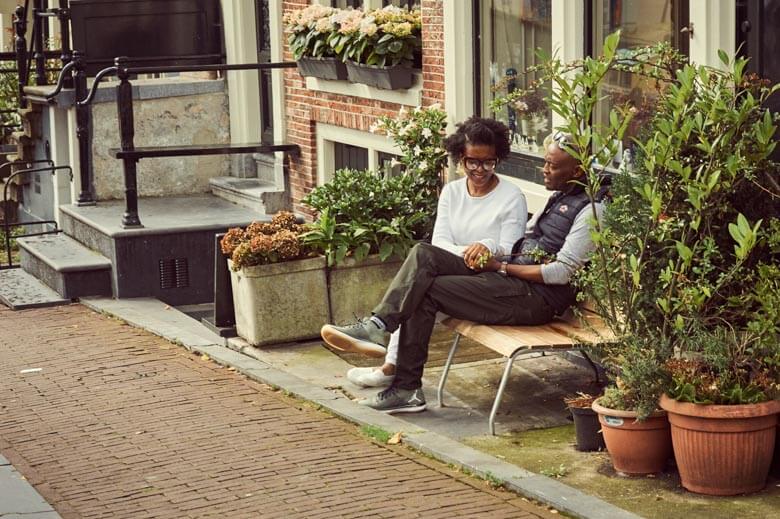 Their anniversary photographs
Victoria was there to be Bolthale's personal photographer, but she managed to capture the essence of a
laid back, European lifestyle in their photos. She took shots of the couple's evidently loving gazes and
embraces, and made sure to get the best of Amsterdam in the background.
The couple posed on some of Amsterdam's many bridges, leaning casually over the water, with bicycles,
cobbled streets and pedalos in the background.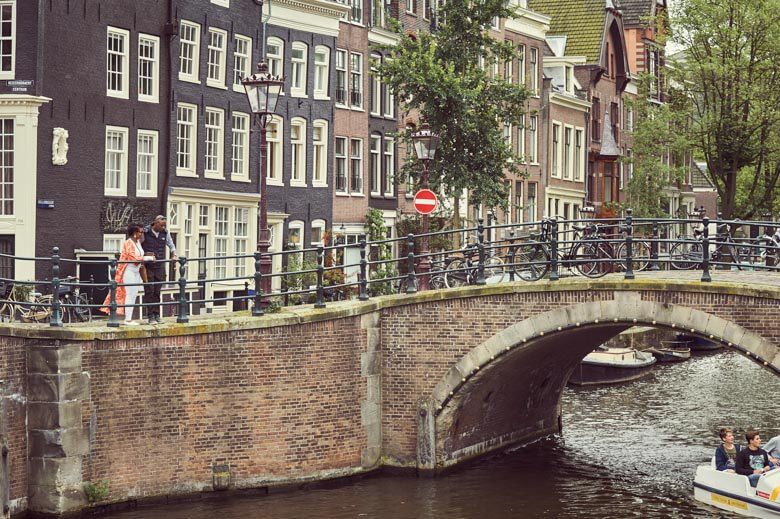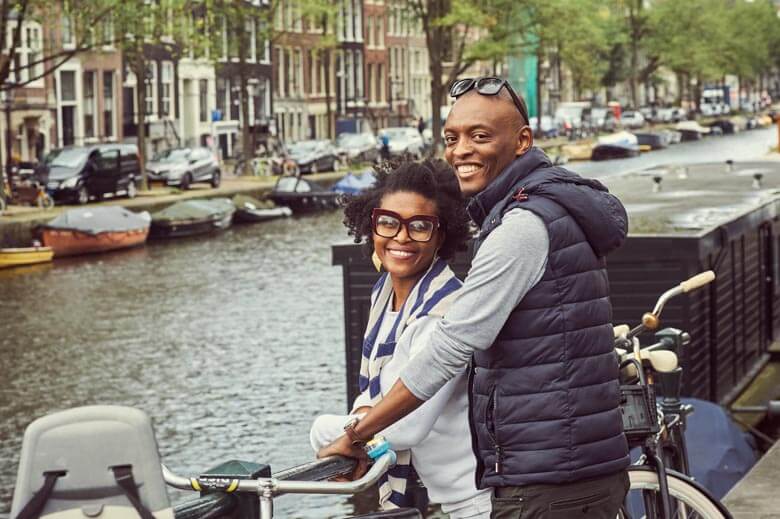 Victoria was able to suggest spots for photographs that were both beautiful and quieter, so that the two
could pose without worrying about people walking in front of their anniversary photos. In the photos, it
looks almost as if Bolthale and her husband have the streets of Amsterdam to themselves.
Anyone that's visited the city before will know how difficult it can be to get shots of the city without
bobbing heads in the background, but with a little local knowledge and a lot of talent when it comes to
photography, Victoria led the couple to the perfect spots.
She was able to take the stress out of shooting in a busy location, and make it a romantic and tranquil
trip for the husband and wife.