When you're on vacation, you want to make sure you capture moments of you "living your best life," and enjoying all the events of your trip. Vacation pictures are the way to do so.
However, you also want to make sure you're enjoying your actual time spent on vacation, and not just getting lost in the camera. Aside from the option of hiring a professional vacation photographer, another great option is to learn how to take amazing photos yourself or with whomever, you're traveling with.
We've got insight from some of our pro local photographers on how to pose, angle, and shoot better photos to make your vacation pictures social media-worthy.
List of Tips on How to Take Better Vacation Pictures
Tip #1
Focus on the Sights
Wherever you end up, your vacation location will have unique sites and scenic views that make it stand out. Every city and country is different, so make sure you snap a photo of what makes your vacation so special.
Nature and animals are great examples of what can come from your trip organically and unexpectedly.  Say you are in the Bahamas and you happen to see the famous swimming pigs. You never know what those cute creates may end up doing, so have fun and enjoy snapping some vacation pictures of them. Or, after a rainstorm you end up seeing a rainbow with illuminating colors, you're going to want to remember that!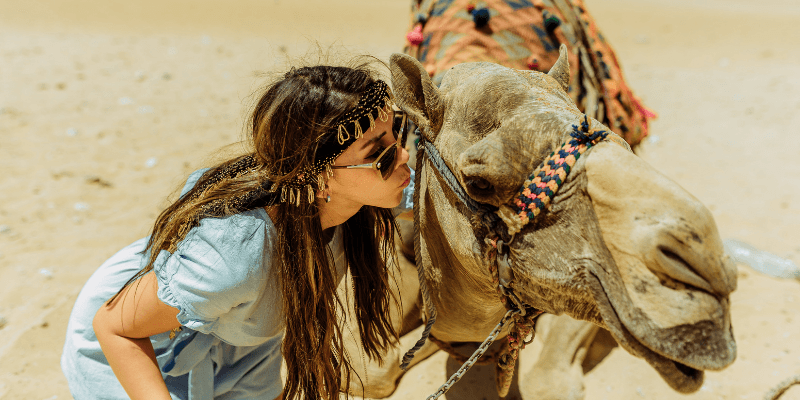 Tip #2
Shoot Your Shots
Don't assume one photo will be your best photo. What if it comes out blurry and you miss the opportunity or don't get a second chance? It's okay to have a photo burst when snapping some vacation pictures. Sometimes the coolest things happen within a blink of an eye, and others unexpectedly. Although the memory of it happening is still incredible, if you had the chance to capture it, wouldn't you? There's nothing wrong with hitting the shutter-release button a few extra times "just in case."
Tip #3
Learn to Shoot in the Dark
Night-time photos or photos taken in dimly-lit places can be difficult. The lighting with the flash ends up too bright and washed, no light at all can take out the details, and the photos can turn out unclear.
Play around with the noise and shutter speed. ISO settings are also important. It's important to know your gear and the equipment you have, because not every setting is the same. You don't want to obtain color noise, splotches, or unusual color. That will create a major loss of detail.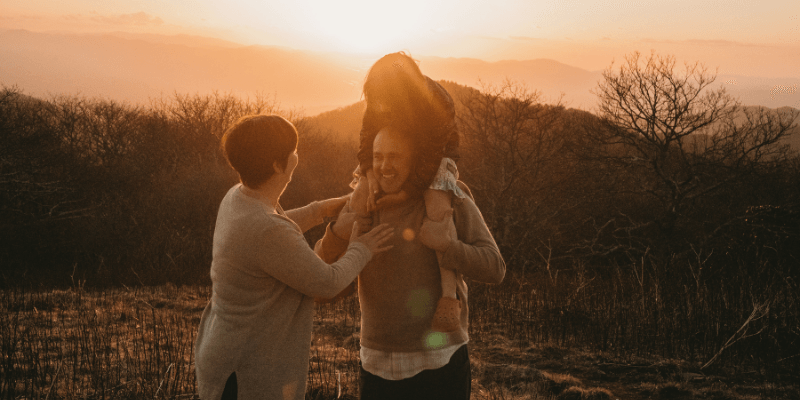 Tip #4
Don't Shoot the Cliché
Along with the beautiful, unique views of each place, there also comes the not-so-unique, or the "touristy" parts. Although we totally approve of taking photos next to the "I LOVE *insert city name here*" sign, that's not going to get you the social media popular reinforcement you're looking for. Find spots the locals love and that are off the beaten path. Really get into the angles and find the crevices. Beauty is not always surface level, and the non-cliché pictures can help prove that.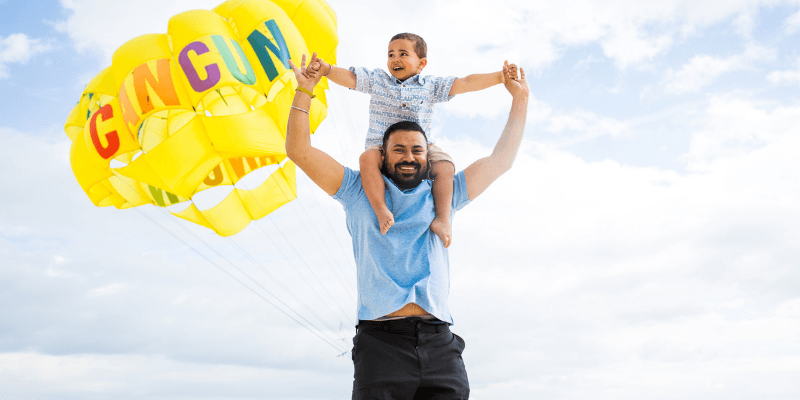 Tip #5
Find the Right Lighting
Lighting is key. As we mentioned for shooting in the dark, lighting can be difficult. However, you shouldn't give in to the bad lighting.
For starters, face the camera away from the sun. A sun glare directly into the lens will cause either blotchy light spots and overly-bright photos. Shooting away from the sun will give your focal point stellar lighting.
Golden hour is also a great time to shoot. The sun is setting and there's no glare. On a clear day, you can get beautiful orange, yellow colors from the sunset radiating on your skin.
Tip #6
Follow the Rule of Thirds
The rule of thirds means to off-center your focal point. It's described as taking an image and splitting it into nine segments by using three vertical and three horizontal lines. The rule indicates that you should place the main element at one or more of these areas in a photo. This creates a stand-out vacation photo that will seem like it was taken from a professional.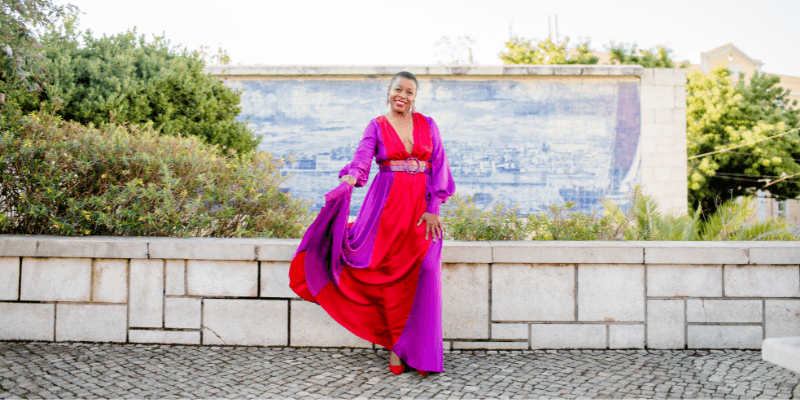 Tip #7
Picture the People
Even if you're traveling solo, this is the perfect way to tell a story of what your vacation was truly like. You can snap pictures of locals working in town, or travelers similar to you hiking in front of you or swimming in the water. Snap photos of what makes life so great. If you're traveling with others, have your picture taken by looking off into the distance. Look toward the view. This creates a sense of serenity and happiness, taking the views all in.
Tip #8
Use the Colors
Look out for the bright colors that stand out and differ from their surroundings. For example, bright red and yellow paint on buildings collide perfectly with the blue sky. Copenhagen, Denmark, is known for its bright buildings, always making for a picturesque shot. Or, a floral meadow with green gas and multi-colored flowers would be sure to pop. Keep an eye out for contrasting and complementary colors that you can incorporate in your shots.