23. 8. 2018
Romantic Sunset Beach Photo Shoot in Albufeira, Portugal
What could be more romantic than having a sunset beach photo shoot along the vast ocean? Our vacation photographer Suzy was able to capture this couple's love and affection for each other while they vacationed in Albufeira, Portugal.
How to Pull Off the Perfect Beach Photo shoot
Mother Nature in all her multicolored splendor lends the backdrop to this beach photo shoot, providing exceptional scenery for Jason and his girlfriend. Jason wanted to propose to her while on holiday in  Albufeira, and Suzy, a vacation photographer, was able to snap many perfect professional images to remember their special trip.
Suzy, our proposal photographer, suggested a number of backdrops, all in the same location, which is proof she knows the top spots to catch the beach at its best. The happy couple began with a barefoot walk along the beach as the sun started to go down, and ended their shoot just as the sun was dipping below the horizon.
The special bond between Jason and his girlfriend is evident in these stunning images. Their playfulness and smiles tell the entire story. It is obvious they are meant to be together.
Sunset as the Perfect Backdrop for the Perfect Beach Photo Shoot
It can be hard to capture the perfect images of romantic time together, so it is wonderful to be able to glimpse a couple's bond through the use of a professional vacation photographer like Suzy. While the couple stroll hand in hand on the beach, she can take photographs from several angles and in many poses, ensuring that Jason and his girlfriend have the very best images to remind them of their special holiday time together.
Suzy was able to capture the sunset at just the right time, as it peeked through the couple's embrace. What is more, the photographs are not intrusive or invasive, but rather are intimate and warm. Suzy is able to let the couple be just that – two people together – while taking images of their obvious love for each other.
And because the vacation photographer is able to keep a tasteful distance, the couple can be more comfortable sharing their affection in front of her. Their sweet smiles and shared kisses are all testimony to their genuine loving feelings. It is clear that they are not just posing, but instead are living in the moment, enjoying their time together on the beach, forgetting that the photographer is even there.
Timing is often crucial when taking images during sunset, and our vacation photographer knew just the right time and place to capture the magnificent lighting on the beach, along with the gentle lapping of the waves. You can see from the images that the lighting changes from the start to the end of the shoot, and the dynamic of the photographs changes with it.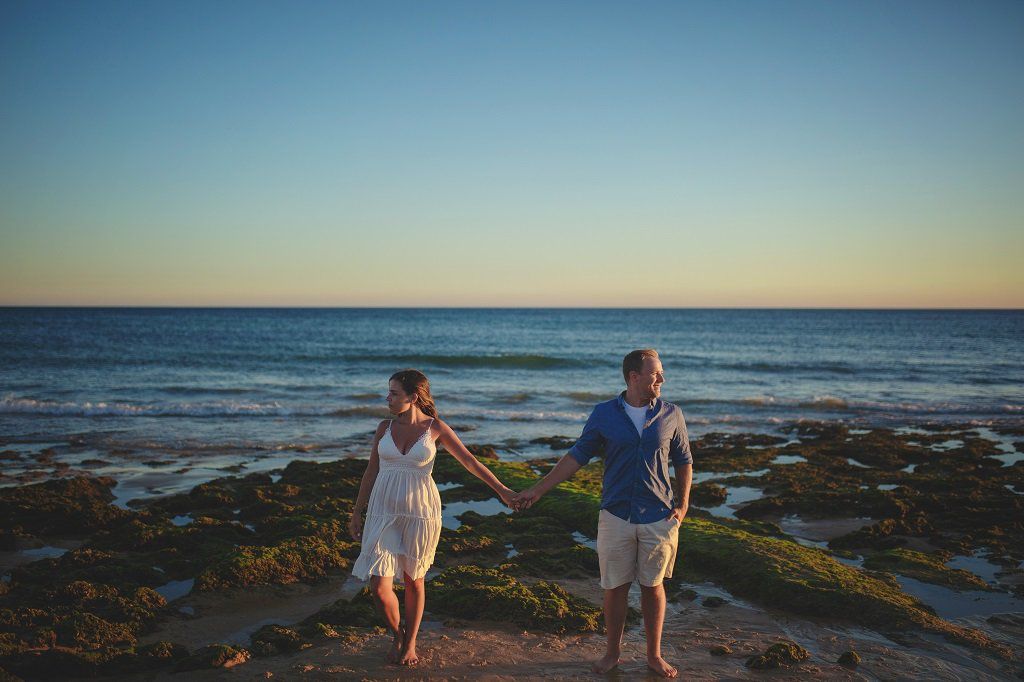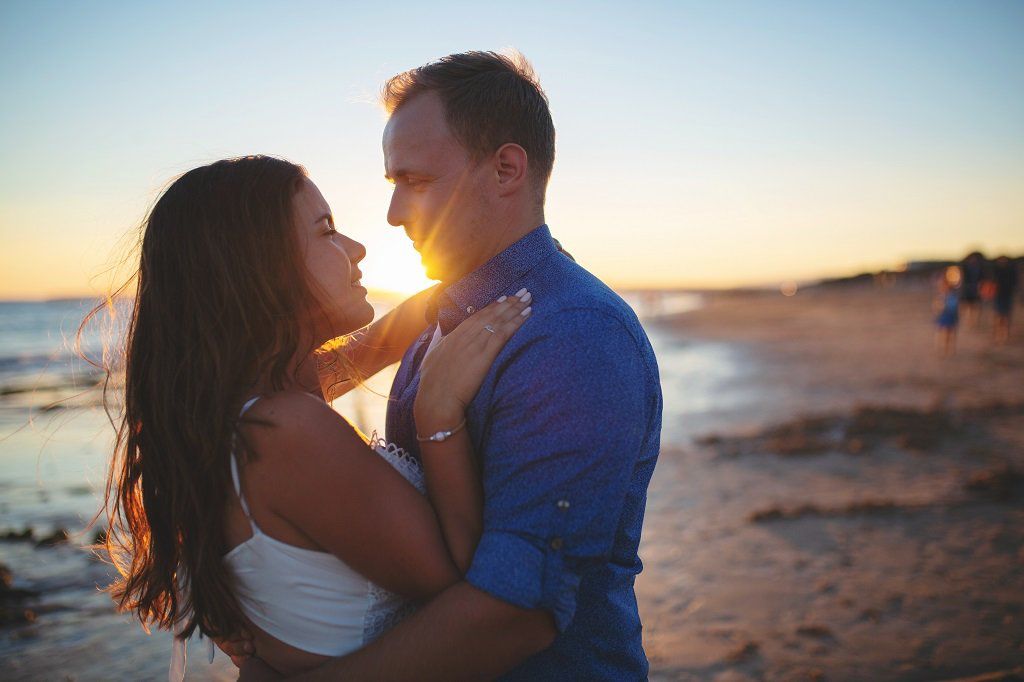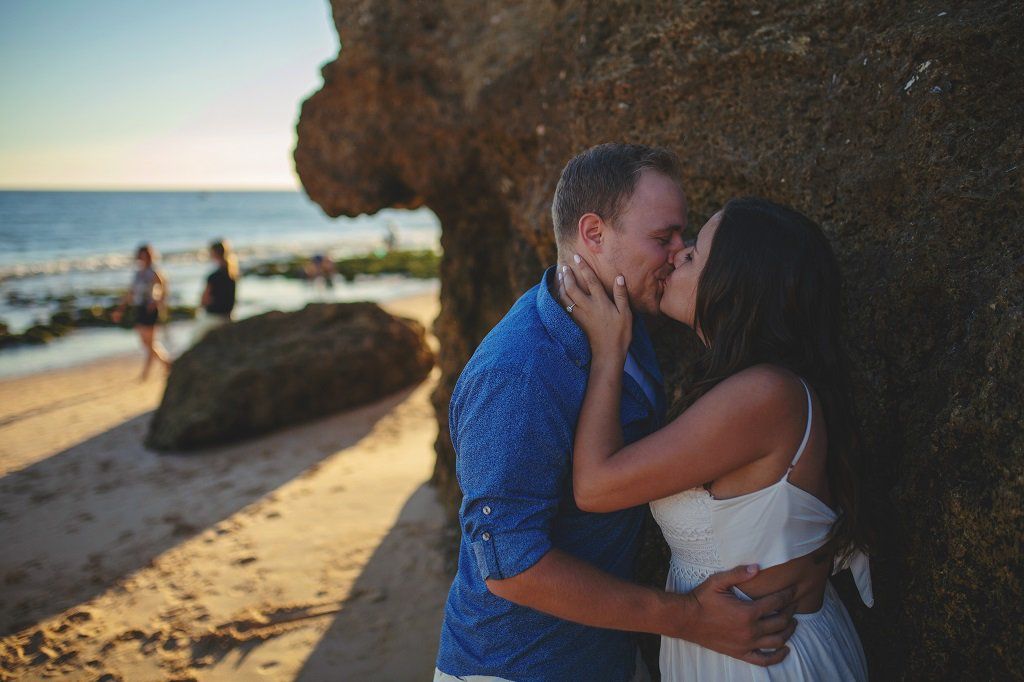 Collecting Memories That Will Last a Lifetime
Together, Jason and his girlfriend can look back on their time in Portugal with fun memories, and enjoy their professional photos again and again. They can also share these images with friends and family, and even use them as part of their upcoming wedding décor.
Our vacation photographers can provide the best locations for a variety of photoshoots, and they know when the lighting is at its best during the day. They want to give vacationers the best possible experience, and enjoyable memories to last a lifetime.
Is an ugly zit…
RUINING your perfect pics?
Get rid of it for $15 USD!
SEE PHOTOSHOP PACKAGES
Great customer service and experience
Photoshoot in very short term
The most destinations on the market
Very positive customer feedback
1225
Photographers & Videographers
1075
Destinations world-wide
100% Money Back Guarantee
We believe in our service and quality of our photos so much that we decided to offer a 100% money back satisfaction guarantee for your photo shoot. If you don't like your online gallery once we deliver it, you can contact us within 7 days and claim your money back. Find more details in our Terms.