21. 5. 2018
Showcasing the Fashion Heritage of Romania in Bucharest
As a frequent visitor to Bucharest Crystal already had a good understanding of the region and country. But after receiving a surprise gift from a friend she decided to have some photos taken this trip. After all, what could be more Romanian than traditional dress?
Bucharest and Romania
Bucharest is the cultural, economic, and political capital of Romania. One of the great cities of Europe, it was founded in the 1400's and became the capital of the country in 1862. And with between 1.8-2.4 million people (depending on how you define the metro area) it is also the most populous city in Romania.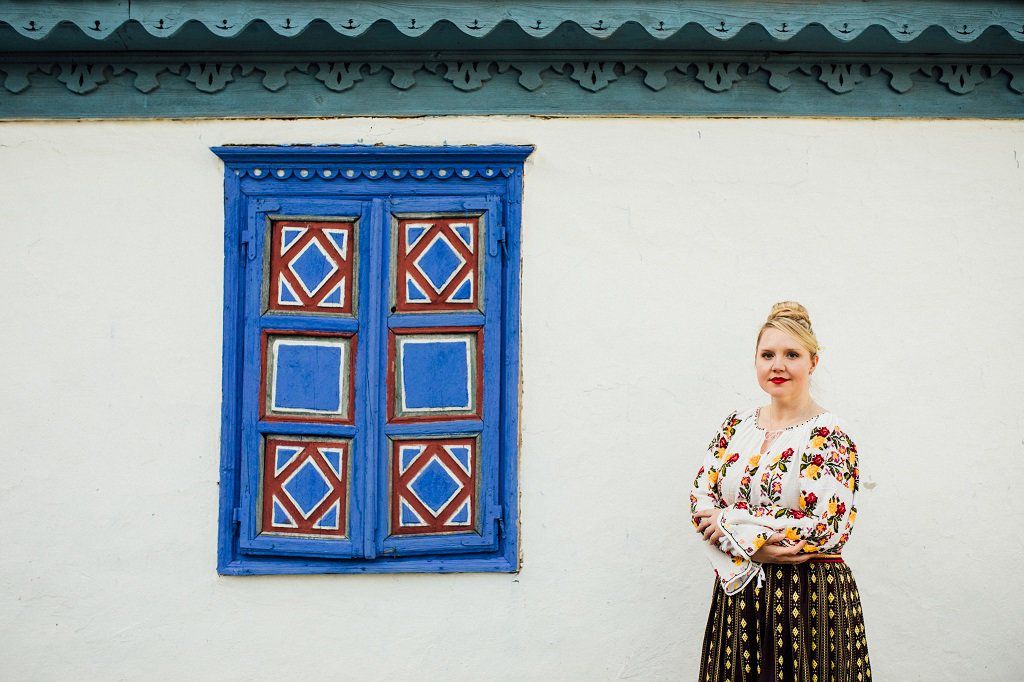 The region has been constantly contested by various empires, having fallen under Roman, Ottoman, and Soviet control for various periods of time. With the Romanian Revolution of 1989, the country went through a series of economic and political reforms and eventually became a member of the European Union, where it remains to this day.
The traditional clothing of eastern Europe is diverse and Romania is no exception. The clothing is usually made from hemp or wool. These traditional materials were always easy and inexpensive for the common people to obtain.
For women this includes a piece of cloth wrapped around the waist, secured by a belt. In the southwest of the country, they tend to use two pieces of cloth. We can see the former style in Crystal's outfit; a single piece of multicolored cloth makes up the lower skirt.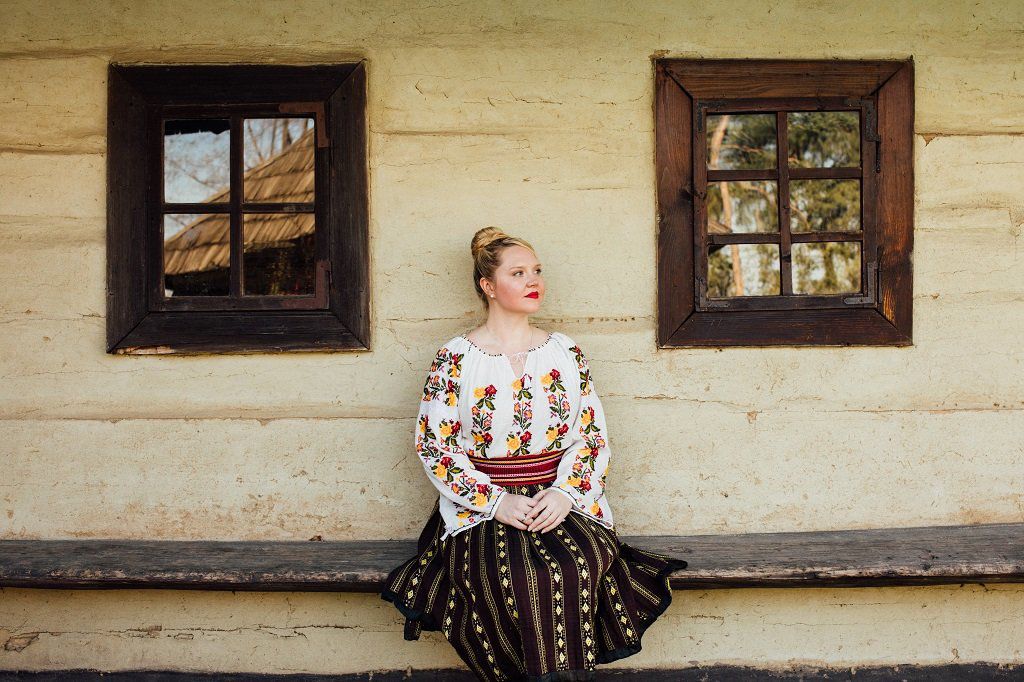 Request your fashion photo shoot in Bucharest now
REQUEST NOW
Preparing for the Shoot
Crystal already had a good vision of what she wanted done. She decided she wanted to shoot in a nearby park or the outdoors. Having a clear vision really helps a photographer give you exactly what you want. Most people simply say "I want to do a photo shoot in Bucharest," and leave it all up to the photographer to guess what sort of images they really want. If you decide to hire a photographer make sure you've taken the time to sketch out what results you desire so both parties are happy!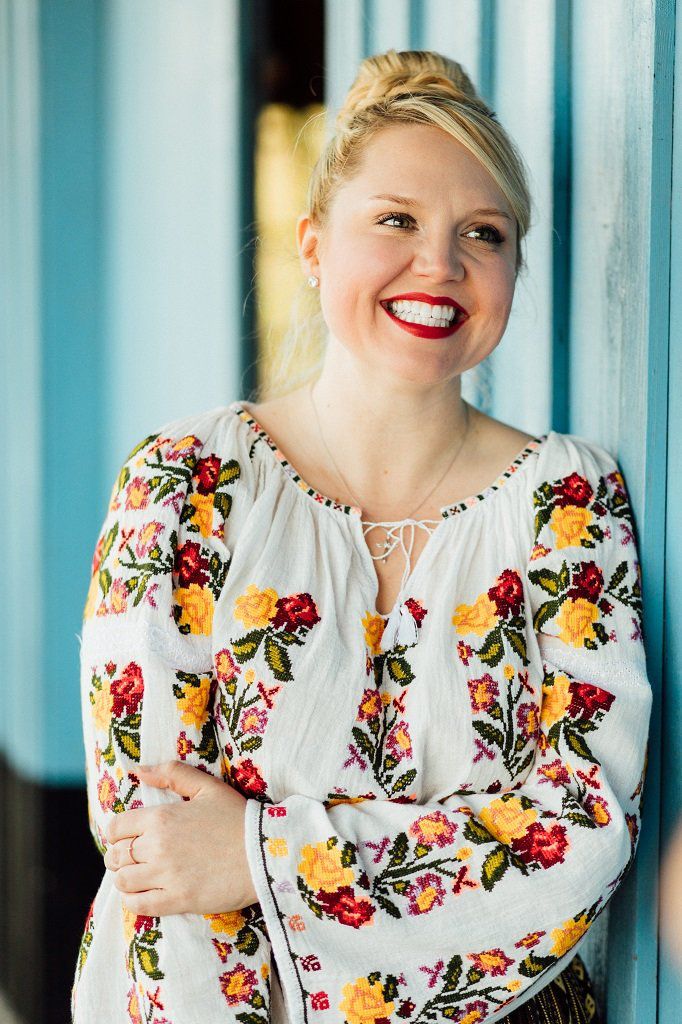 One of the best things about Dragos's style is that he goes beyond simple portraits. His captures are incredibly creative. For example, he has Crystal hold flowers and poses in such a way that her hands and the flowers have a background of traditional clothing. The bold patterns of the clothes contrast extremely well with the natural curves and form of her hands and the flowers.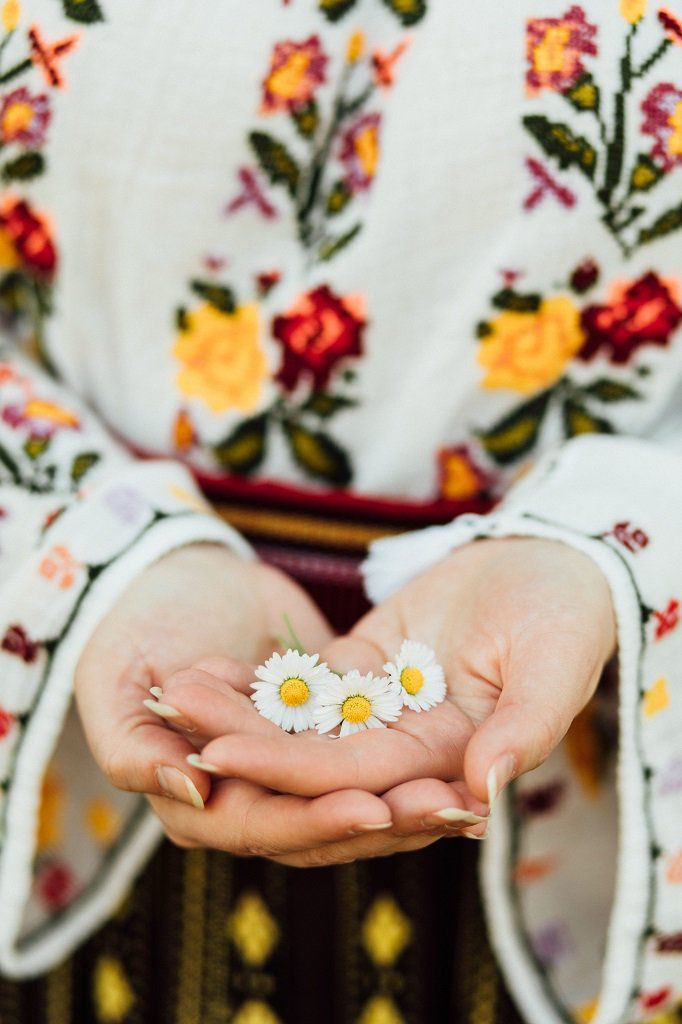 The plain walls of the buildings behind Crystal also help show off the patterns of the clothes extremely well by not competing with them in any way. Something that Dragos does particularly well is use foliage to frame many of the images. Foliage framing tells a particular story and we feel immersed in the scene in a very intimate manner.
Dragos is particularly good at using ambient natural lighting in creative ways. We see in one image he has some beautiful highlights coming from the rooftop that gives the image a stunning beauty. And in another the catchlights from the sun for visible rays. Once again, we're made to feel as if we're standing there with Crystal in the Romanian countryside! These are just some of the benefits of hiring a local photographer in Bucharest. Why settle for selfies when you can have professional results like these?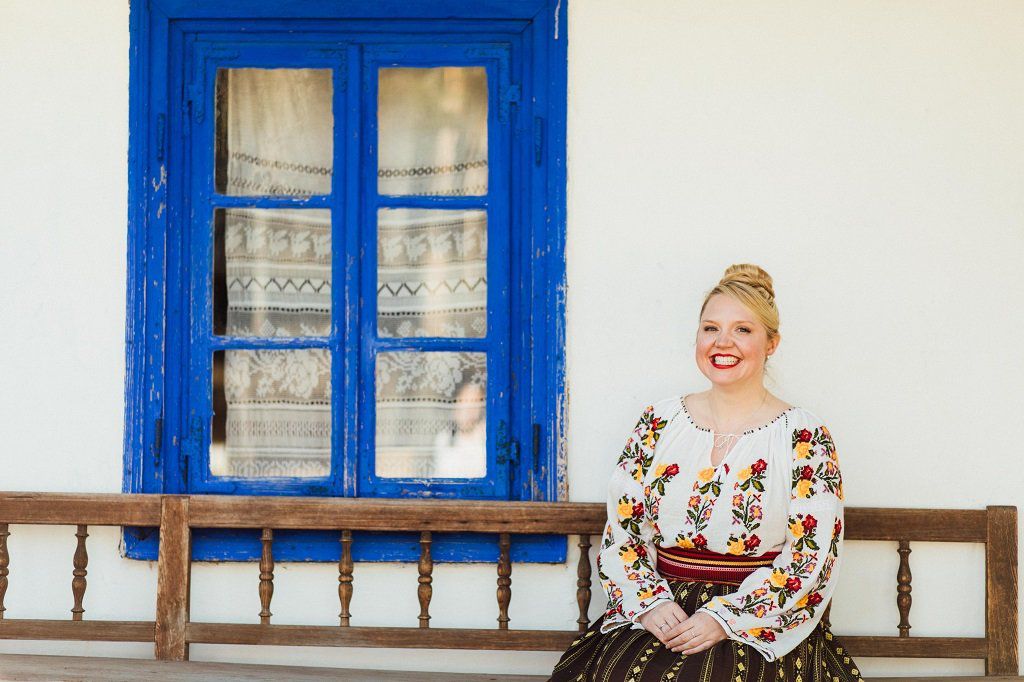 Is an ugly zit…
RUINING your perfect pics?
Get rid of it for $15 USD!
SEE PHOTOSHOP PACKAGES
Great customer service and experience
Photoshoot in very short term
The most destinations on the market
Very positive customer feedback
1224
Photographers & Videographers
1075
Destinations world-wide
100% Money Back Guarantee
We believe in our service and quality of our photos so much that we decided to offer a 100% money back satisfaction guarantee for your photo shoot. If you don't like your online gallery once we deliver it, you can contact us within 7 days and claim your money back. Find more details in our Terms.