24. 6. 2015
Top 10 Inspiring Female Travel Instagrammers to Follow in 2015
We love Instagram so much! We believe that it's a perfect place to share travel stories, memories and fun moments from your travels and vacations….
We decided to share the list of our favorite female travel bloggers who are active on Instagram in a special way. We asked each of them three questions in order to give you some inspiration… Enjoy!
Your travel plans for the rest of 2015?
Your favorite female travel bloggers/Instagrammers?
Do you have any tips on how to build a great Instagram travel portfolio?
Yvonne, www.justtravelous.com
– 2015 is the year of the unplanned plan, so I'm not 100% sure where my travels will take me to during the next few months. But some trips are already planned and I'm pretty excited to go to Burning Man (again!), Quito (for the first time) and there's a good chance that I will travel to Cuba (again) and Tajikistan (for the first time).
– Kristin Addis from bemytravelmuse.com – I've met her in 2012 in Chiang Mai, Thailand, and we're friends ever since and been on many great adventures together.
– I think the most important thing is to find your own style and stay true to this. My instagram stream mainly consists of landscape pictures with a faded, bleached look.
Leah, www.themochileradiaries.com
– I will be traveling the Balkan Peninsula (exact countries to be determined) by train and possibly returning to the United States to visit my family in Washington State. After that, who knows!
– A few of my favorite travel bloggers (who also have great Instagram accounts) are Alex Baackes of Alex in Wanderland, Liz Carlson of Young Adventuress, and Esther Julee of Local Adventurer.  Their blogs are honest and fun to read, and they all have Instagram accounts with beautiful photography and plenty of personality.
– For me, a great Instagram travel stream has to combine the beauty of the destinations with the IGer's personality.  I like to see the face behind the account in addition to the landscapes and architecture–otherwise it just looks like all the other accounts.  Great photography is important but so is telling a story that people will care about, so engaging and descriptive captions are helpful too.  Post daily, and only your best shots!
Nicole, www.bittenbythetravelbug.com
– Nothing is set in stone yet but I'm looking at taking a road trip on the West Coast of the US with my friend, possibly visit Thailand for the first time, and exploring more of Melbourne and surrounding Victoria.
– My friend Marie Eve has a beautiful iPhone only Instagram at @mevallieres filled with lots of architecture, travel and coffee! Emma from @EmmaKateCo shows off my hometown (Adelaide), her designs and the world beautifully. For the foodies, @GirlEatWorld is a Singaporean foodie who shares her travels using food shots… and there's a lot of ice cream!
– Share photos of things you love and are passionate about. Sure, it's nice to have hundreds or thousands of followers, but in the end Instagram's about collecting a collection of images that express you. An instantaneous photo album, viewable by others.
Stephanie, www.travel-break.net
– For 2015, I will continue to travel solo and meet people through social media. Up next is Guatemala, Croatia, Slovenia, and Italy.
– Some women on Instagram who inspire me are Emily Thomas @Emitoms, Jewels Zee @JewelsZee, Lauren Bath @LaurenEpBath, Sylvia @Goldie_Berlin, Sezgi @SezgiOlgac, and Ciler @AudioSoup
– To build your stream: use variety, but be consistent. Challenge yourself creatively, and edit your photos carefully. I have more tips on my website.
Sam + Gabi, www.wheretoexploreby24.com
– The past three years have been a whirlwind of travel for the both of us. Combined we have visited Africa, Europe, Australia, Southeast Asia, India and the United States. Due to the fact that we are completing our undergraduate degrees, we've really been focusing on the continent we live in, North America. Living in one of the most stunning outdoor capitals of the world, we are excited to spend some more time exploring our own backyard. It is so easy to undermine the beauty of your own hometown when you are surrounded by it. To kick off 2015, we have already spent time in Florida and cycled down the Washington and Oregon coast. We plan to hit the Rocky Mountains before summer comes to an end!
– Whenever we travel, we seek out personal experiences from blogs for advice and recommendations, opposed to sponsored travel websites. Someone who really inspired Sam when she was travelling throughout Southeast Asia was Adventurous Kate. She loves her raw and unfiltered honesty; if she had a bad experience, she will write about it. I think as travel bloggers we feel pressure to write home about how amazing every single day is while abroad. We hope to provide our readers with enough insight for them to make their own decision instead of making their mind up for them. And if you don't find us insightful, at least we'll make you laugh! Gabi really loves The Professional Hobo. She quit her job in 2006 and has been travelling full time for the past 8 years. She has amazing tips on budget travelling and falling love while on the road, which make for some hilarious stories. She helped Gab save money while living in Australia for a year with a very small budget. On the plus side, she is a fellow Canadian!
– Less is more. We try to post our best travel photos, but those aren't always the most beautiful photos. The best photos have a story to tell. It's a memorable experience. It's a connection you made with an individual that impacted you in some way. It's a sunset that physically took your breathe away, or a sunrise that energized your morning. Be engaging, selective, original and genuine. Most of all, be adventurous and have fun with it!
Sabina, www.girlvsglobe.com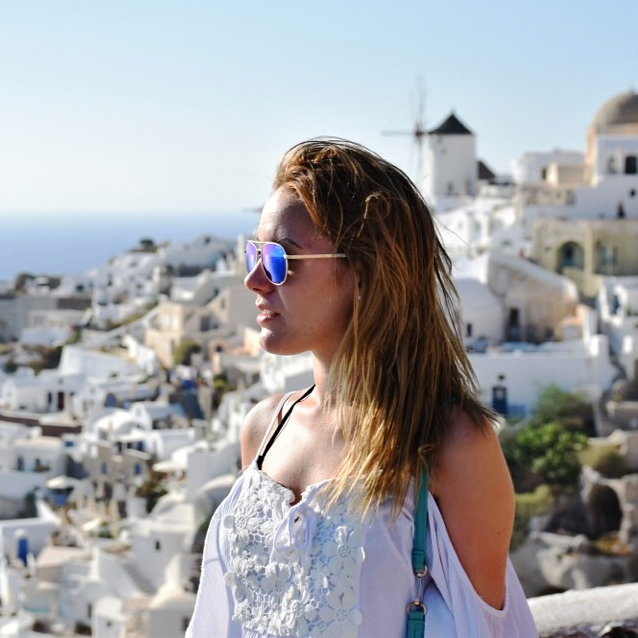 – I am currently in the middle of negotiating several very exciting projects, but I cannot disclose what they are at the moment. What I can tell you is that they might take me to Greece, Germany, Switzerland, Gibraltar and North America! I will also be visiting my parents in Austria where they currently reside – so much to look forward to, for both me and my followers.
– I have been following lots of amazing travel and fashion bloggers on Instagram lately and I'm constantly amazed by how talented and hard working people in the business are. Some of my favourites include @garypeppergirl, @songofstyle and @inthefrow – I love their mix of beautiful destinations and glamorous outfits!
– If you'd like to have a beautiful account yourself, you should concentrate on creating a cohesive gallery. Having lovely photos is one thing – but in my opinion it's not enough. Your photos should go together well and have one style which unites them. Instagram definitely used to be more instantaneous in the past and now many people (including myself) mostly use DSLR shots to provide the best quality photos they can. But don't let any of that discourage you – it's all about having a great eye for detail and creative ideas, not the fanciest equipment you can get!
Larissa, www.blonde-gypsy.com
– I'm moving to the Balkans this week so certainly there will be lots of adventures in that region through the end of 2015 though I've got nothing planned past summer. Croatia in July and at the end of August I'm leading a tour through Kosovo and Albania which is going to be ridiculously awesome. From September onwards we'll see where the wind takes me!
– Do they have to be female? My absolute favorite Instagrammer right now is @facehunter and he photographs a lot of females in some pretty awesome locations (his jam is street style around the world).
– Diversify. A good mix of landscapes, architecture, food, people…I'm also a big fan of adding more color and filters to put different spins on places and things that have been photographed a million times before.
Jessica, www.thetravelista.net
– So far in 2015 I have travelled to Dublin, Barcelona, Cape Town, Tuscany, Monaco, Tanzania and The Maldives. My upcoming travel plans include Dubai in October and then perhaps Almunecar in Spain. All my trips are arranged quite last minute though so my travel plans change all the time!
– Some of my favourite female travel bloggers and Instagrammers include World Wanderlust@worldwanderlust, A Lady in London @aladyinlondon, Rosie Londoner from The Londoner Blog@rosielondoner, Tash Oakley @tashoakley (blogger and swimwear model), Em Sheldon@emshelx (Fashion, Travel and Lifestyle Blogger).
– The best instagram feeds all have bright, vivid high quality photos. iPhones are great for a quick snap but if you're serious about creating a dreamy instagram feed think about investing in a good quality SLR camera with WiFi so you can transfer the photos straight from your camera to your phone. This is what I do to ensure all my photos have great quality. I would also say that including photos that capture the finer details of where you are and what you're doing also help to paint a picture of your travel experience, along with the impressive scenic shots.
– I tend to make my travel plans at the last minute but at the moment I am currently planning trips to London, Istanbul, and Borneo!
– My favourite female bloggers are Rosie The Londoner and Miss Everywhere. They both take beautiful photos and go to some amazing places, they are great inspiration.
– Useful tips that I have learnt along the way are to use the same camera for every photo and the same editing software each time e.g. VSCO Cam or Snapseed and remember that quality is more important that quantity.
Marlene, www.chocolatecookiesandcandies.com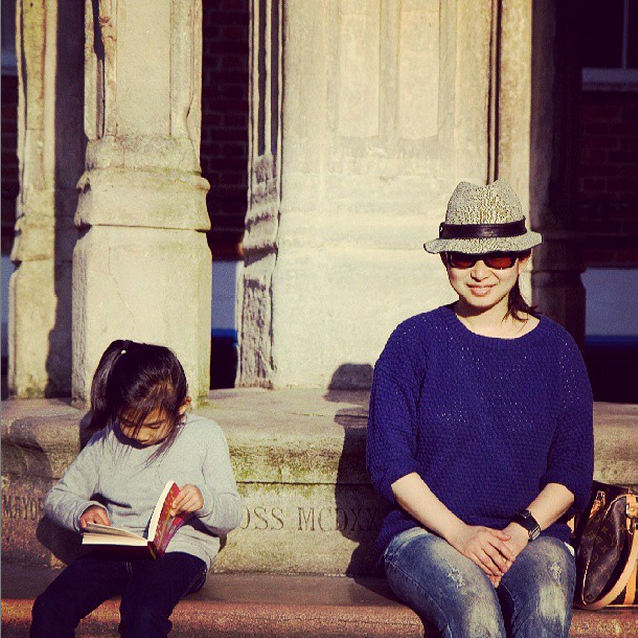 – I'm heading back to South of France with my family who're visiting from New Zealand and then onwards to Barcelona. We'll explore Wales and perhaps the Cotswolds.
– @charissa_fay, @parisinfourmonths, @monalogue, @polabur, @cucinadigitale, @jasminetartine
– I'm still on a steep learning curve everyday. Have a consistent personal style as people tend to see an overall perspective of your IG feed, learn to understand light and practise makes perfect.
With every January photo shoot!
Great customer service and experience
Photoshoot in very short term
The most destinations on the market
Very positive customer feedback
1124
Photographers & Videographers
952
Destinations world-wide
100% Money Back Guarantee
We believe in our service and quality of our photos so much that we decided to offer a 100% money back satisfaction guarantee for your photo shoot. If you don't like your online gallery once we deliver it, you can contact us within 7 days and claim your money back. Find more details in our Terms.