22. 3. 2018
Get the Bachelorette Photo Shoot You Will Never Forget
Bachelorette night out, hen party or "girls just wanna have fun", call it what you like, but one thing will never change. This occasion definitely needs to be remembered. You have organized the perfect trip, the girls have arranged all their dates so that your good old lady squad can meet up and even the bride got a preliminary approval from her husband-to-be. Now the last thing on your checklist definitely has to be a photo session. Why else would you have bought those funny outfits, right?
Such a photo shoot needs to have its time and place, though, so we thought we would give you a couple of tips and tricks to get the most out of it.
And I had the time of my life…
Yes, the most important thing to keep in mind is definitely time. You will have loads to do during your bachelorette trip or weekend, you will want to see the city you are in, eat some lovely local food, maybe even visit a spa, but most importantly, you will want to party. Since a professional photographer will always want to arrange the shoot to take place either in the morning or the evening due to natural sunlight, you may want to book the shoot for the morning before the big party. Booking the morning after a big night out would probably a bit too ambitious, wink wink.
Where to be and what to wear
The most important advantage of a local photographer is definitely the fact that they know their town. Do not think twice about asking them in advance where they think the photo shoot could take place, as they will definitely have a couple of useful tips. The dynamic of your group may also be an important factor of your photo session, because if you invite a large number of friends, the settings will be different, than if you are a cozy little group of three ladies. Also, feel free to tell your photographer a bit more about the personality of the bride in order for them to be able to choose just the perfect spot for you.
The issue of outfits is also worth mentioning. While we are sure that every single one of you ladies has a strong a unique personality, maybe trying to keep your colors to a limited range may help you get better photos. If the bride has already planned a colour scheme for her big day, it could be really useful to bear that in mind and maybe even stick to the same color. If not, remember to let her shine a bit in the photos.
Having said that, remember that you are a group of friends coming into town to have fun a spend time together. So our most important tip for your bachelorette photo shoot is definitely this: relax, laugh, have fun, make silly jokes and enjoy the presence of your friends. Trust us, you will be surprised how much that affects both your photos and your memories.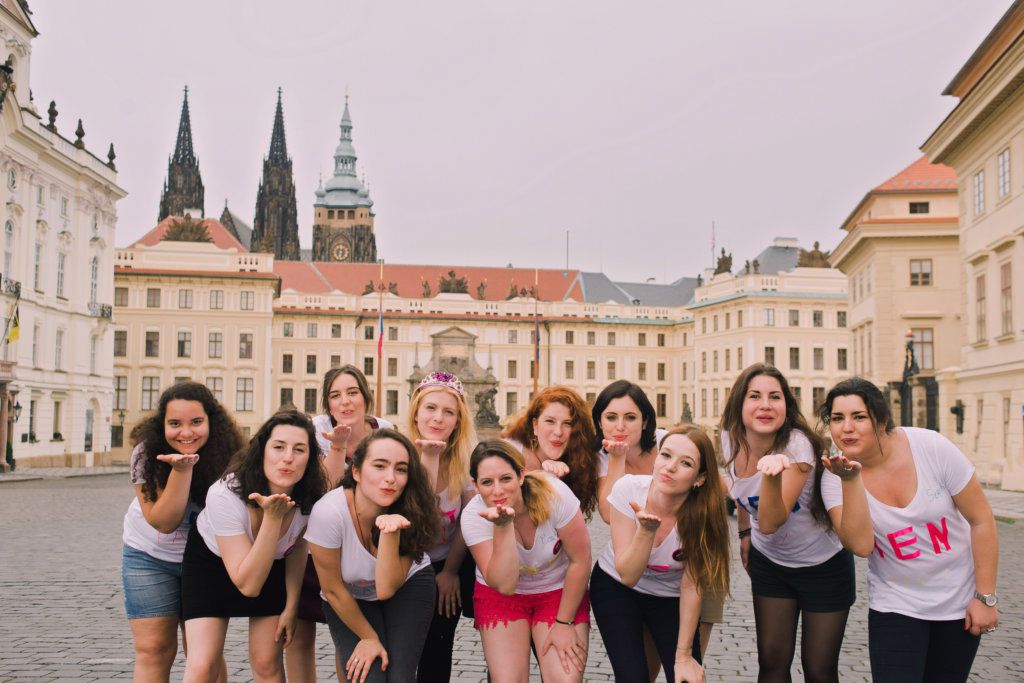 Buy memories, not things…
Limited time only!
SEE OUR GIFT CARDS
Great customer service and experience
Photoshoot in very short term
The most destinations on the market
Very positive customer feedback
1170
Photographers & Videographers
1036
Destinations world-wide
100% Money Back Guarantee
We believe in our service and quality of our photos so much that we decided to offer a 100% money back satisfaction guarantee for your photo shoot. If you don't like your online gallery once we deliver it, you can contact us within 7 days and claim your money back. Find more details in our Terms.