Seoul is the capital of South Korea, and it's one of the most diverse cities there is. There's the perfect combination of old and new in this city, with modern skyscrapers looming over Buddhist temples, palaces and street markets. Visiting Seoul is both futuristic and cultural, so it has something for everyone.
Seoul as a location for Korean drama lovers
Seoul is a popular location for those that love a good Korean drama. There are so many different spots within the city that have been included in Korean drama shows, so fans can live out their favorite shows in the actual locations.
The perfect anniversary gift
Hanes contacted us to find a local photographer in Seoul for his parents, who were planning on renewing their vowels in the beautiful city.
His parents, David and Lilia, planned to go to Seoul for their 30th wedding anniversary to renew their vowels. They chose Seoul because they're both avid fans of Korean drama so for them, it was a really special location to celebrate their love. Can you imagine anything more perfect than renewing your vowels in the location of your favorite TV shows?
The only trouble was, they were worried that by traveling just the two of them, they wouldn't be able to capture any photos of their special occasion. So that's why Hanes, their son, contacted us. He organized for one of our local photographers, Steve, to meet David and Lilia in Seoul, and capture their precious moments as they renewed their vowels.
Request your anniversary photo shoot in Seoul now
REQUEST NOW
Romantic photo opportunities in Seoul
David and Lilia made the most of their anniversary gift of a personal photographer, and captured loving glances and heartfelt hugs in front of some of Seoul's most romantic locations.
Steve, their photographer, took them to the Namsan Seoul Tower, where locks of love are chained to railings, much like on the Pont Neuf bridge in Paris. David and Lilia posed with the love locks in the background, creating photos that symbolized true love that will last forever.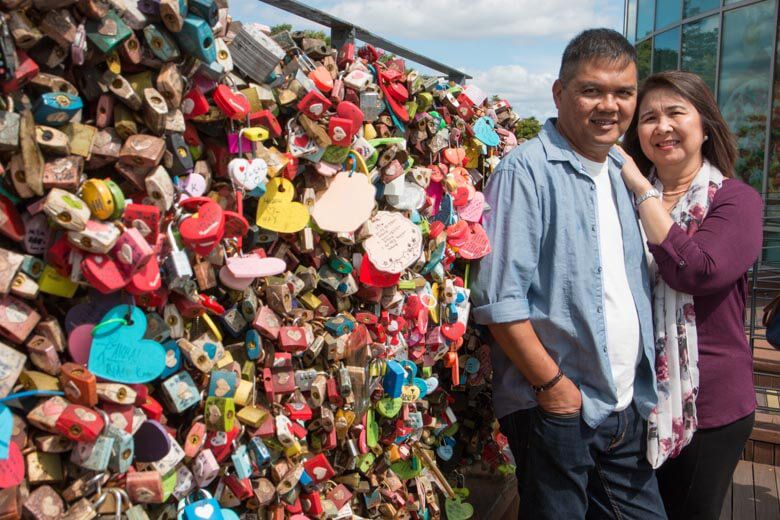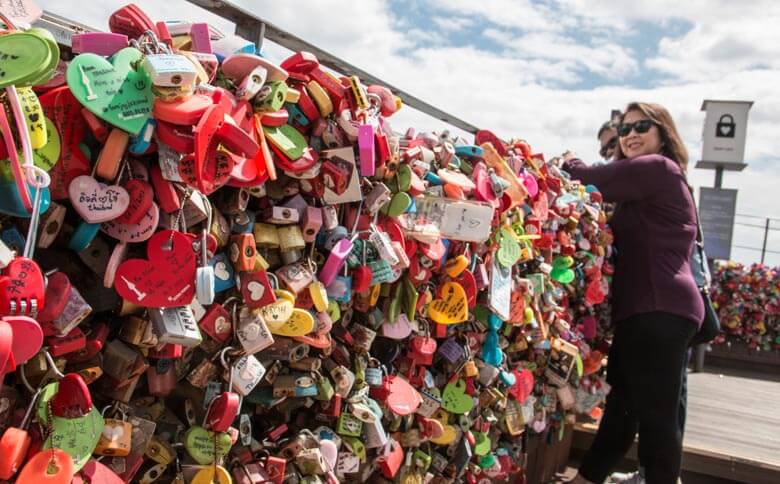 They even added their own padlock to the display, and wrote a message from the heart that read 'locking us up for the next 30 years…may forever…'. They also wrote their names on the other side, so that their love truly will last forever. Steve managed to capture this activity as well, so that their photos of the love locks had a more personal meaning to them.
As well as photos of the love locks at the Namsan Seoul Tower, Steve also took photos of the couple with the city in the background. The two gaze lovingly at each other in the pictures, and even after 30 years, we can see the sparks fly between them as they stand together looking out over the city that means so much to them.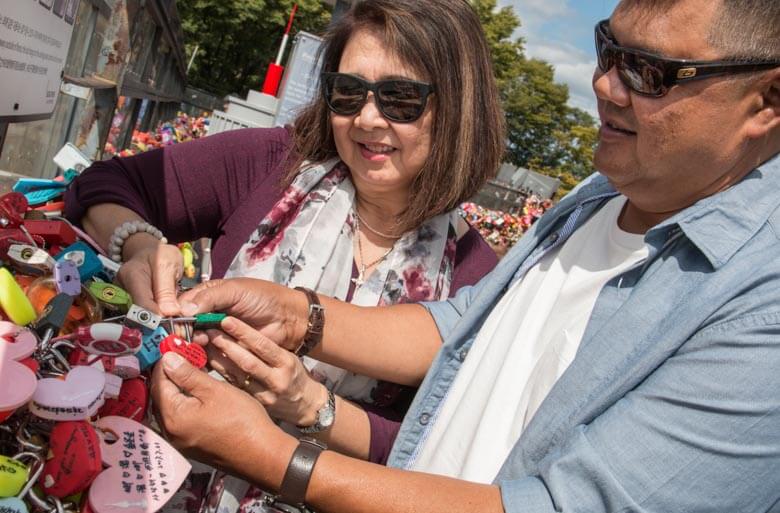 It's safe to say that although they traveled with just the two of them, they were still able to capture the special occasion on camera. With the help of their local photographer, they were able to focus on each other and on enjoying their trip, whilst Steve took natural and beautiful photos for them to take away as souvenirs.