Just picture it: a blissful vacation in Venice, Italy. Cruising lazily along the famous canals. Walking through medieval alleyways, hand in hand. Enjoying every minute together. This is what Candice had in mind when she and her husband visited Venice the first time and booked their professional couple photo shoot.
Why Do You Need a Professional Photo Shoot in Venice?
There's no better way to see Venice than from it's many canals. You can hire a gondola, complete with traditionally dressed gondolier, and cruise for an hour or a day. Better yet, you can also hire a vacation photographer in Venice like Silvia to capture every minute of your romantic excursion together.
The gorgeous palazzos and iconic Rialto Bridge provide the perfect backdrop for the images that Silvia took for the happy couple. Venice is known for its opulent palaces and fabulous gothic architecture. Silvia used this, and the perfect Italian lighting to take some beautiful photographs of Candice and her husband. It is clear from the images that they are a happy couple with a lot of personality and the results of their couple photo shoot only confirm that!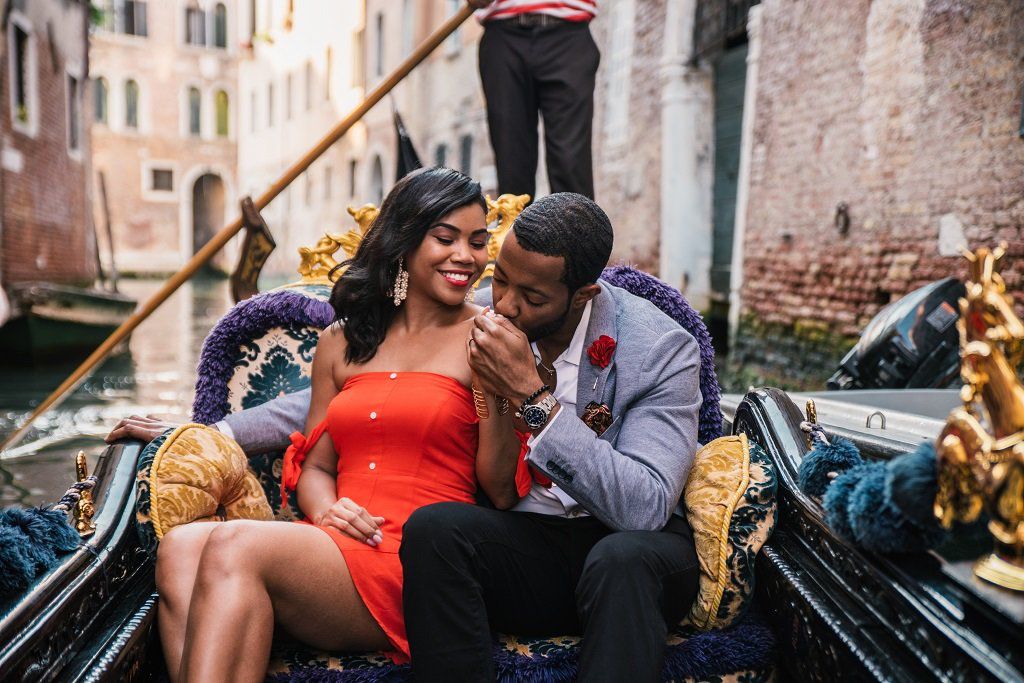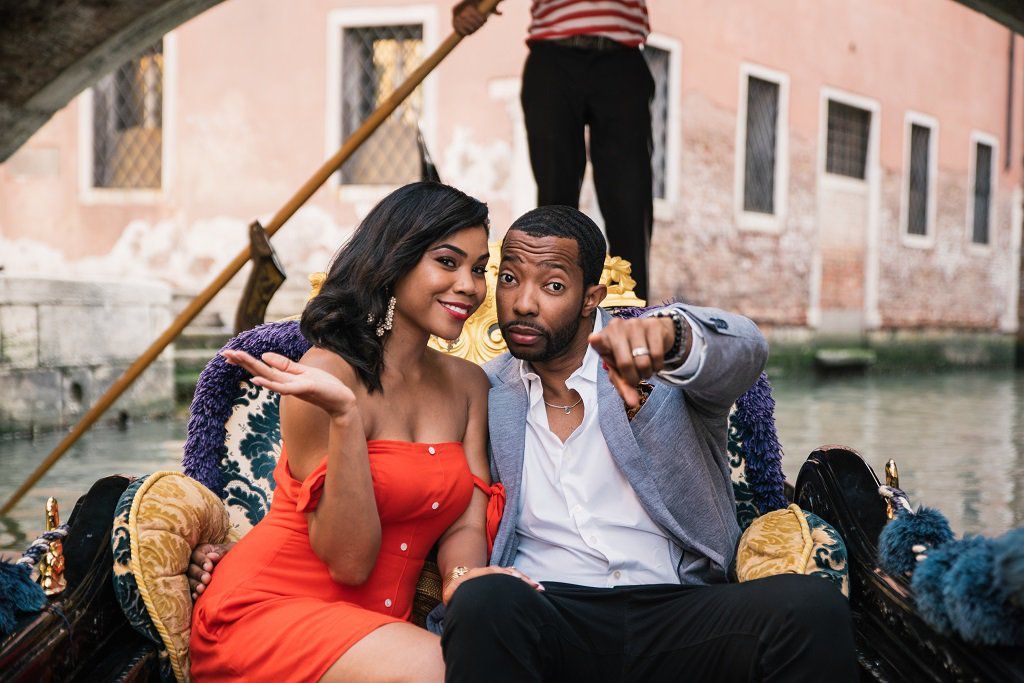 Besides the Grand Canal, the gondolier took the couple through several of Venice's smaller waterways, where pink brick buildings and low bridges provide a movie set background for the stunning images. Candice and her husband looked ready for the Venice film festival, and fit right into their opulent surroundings. There was even a red carpet!
Silvia also photographed the couple in the narrow Venetian streets. The city is perfect for walking and is made for getting lost. Silvia took advantage of Venice's architectural treats and treasures, from narrow lanes to wrought iron scrollwork on the bridges; she included iconic Venetian style in each image. While the couple shines, it is still easy to see where they are.
The bond between Candice and her husband is clear in these spectacular images. They are holding hands constantly, embracing or leaning into one another. They are both playful (especially her husband!), and thoughtful. Their happy smiles show that they are meant to be together.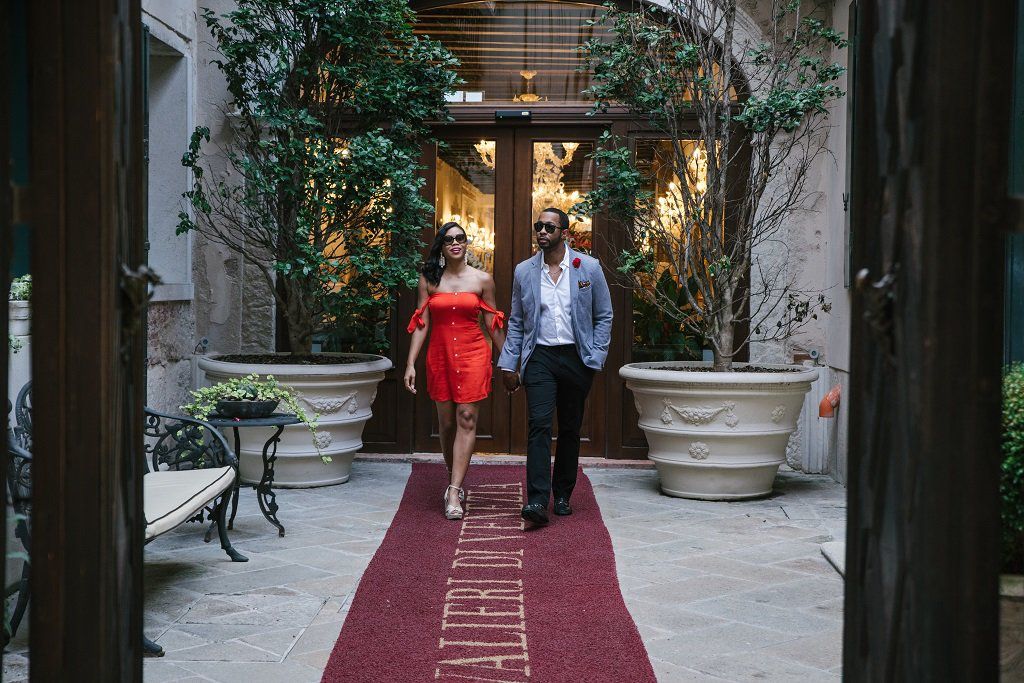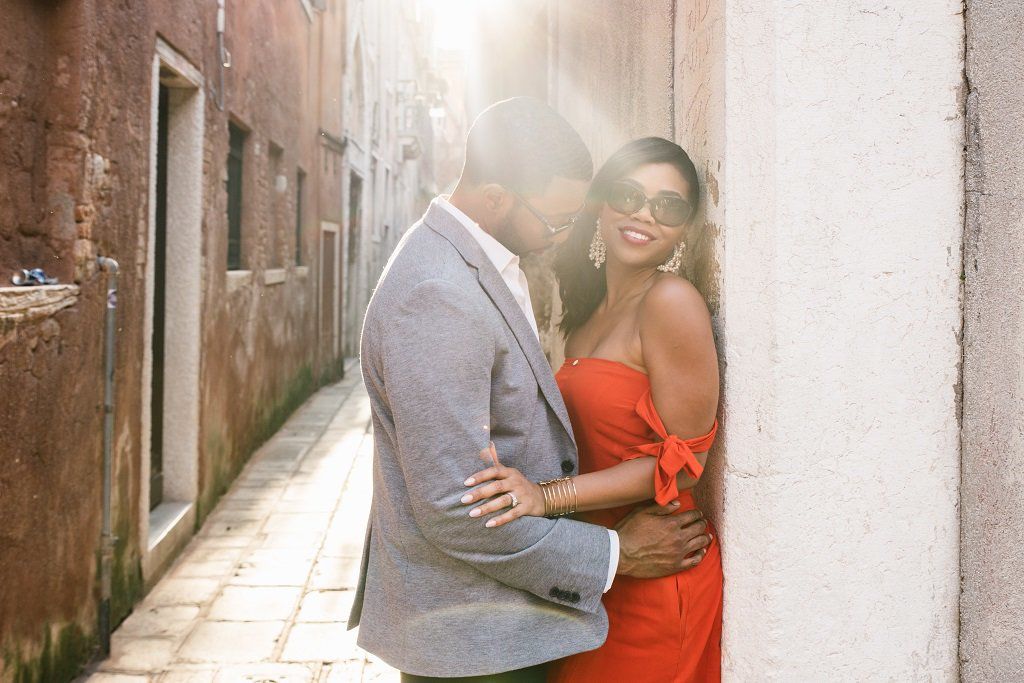 Selfies Are Just Not Enough on Such Special Place
When travelling as a couple, it can be hard to get really good images of the two of you together, without using an awkward selfie stick. So it was great to use a professional vacation photographer for Candice and her husband's time in Italy.
Silvia was able to take photographs from multiple angles, in several locations (easy to do when you're on a moving boat!), and in many relaxed, fun poses. Silvia ensured Candice and her husband that they would have the best images to remind them of their special vacation together. And with a professional photographer, you can capture those more intimate and loving moments, without one of you having your arm stuck out above your head! Silvia was able to let the couple simply be together while taking images of their obvious love for each other.
Professional Photo Shoot = Memories to Cherish Forever
Candice and her husband can reflect on their time in Venice with these terrific memories, as they enjoy their professional photos every day, and share them with friends and family. Our vacation photographers are often local experts and can provide the finest sites for a variety of photoshoots, and it shows every time. They want to give each of their clients the best possible experience, and enjoyable memories to last a lifetime.