Did you know that Brooklyn is the 4th largest city in the US (if you separate it from New York City)? The borough has experienced an explosion of popularity in the last 10 years and is now on most tourists' must do list when they come to New York City. The experts at Like A Local Tours have narrowed it down to the top five things to do in Brooklyn.
Walk across the Brooklyn Bridge then explore DUMBO
Start by City Hall in downtown Manhattan. There are two lanes in the pedestrian pathway of the Brooklyn Bridge — one for bicycles and the other for pedestrians. If you're walking, you should plan to spend around an hour getting from one side to the other, including time for photographs. Don't forget to look up a little history along the way.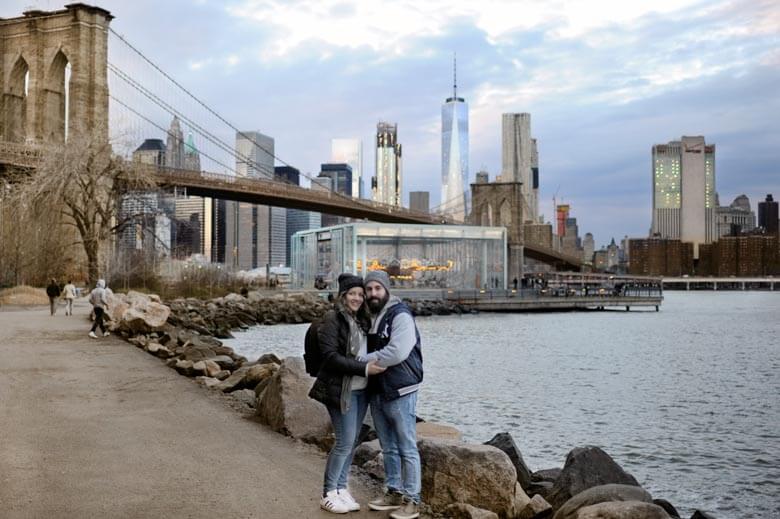 Once you're in Brooklyn, stroll to Grimaldi's Pizza or get ice cream at Brooklyn Ice Cream Factory then head to Jane's Carousel, originally built in 1922 and recently refurbished and enclosed in glass.
PS – DUMBO stands for Down Under the Manhattan Bridge Overpass. The Manhattan Bridge is just blocks away from the Brooklyn Bridge.
Have a beer (or two) at Brooklyn Brewery
Williamsburg is where it's at! There is lots to see and do in this neighborhood. A favorite locals activity is to grab a beer from the source as Brooklyn Brewery. For $4 a beer, it doesn't get much better. Only open to the public on Saturday and Sunday. Brewery tours are offered on the hour.
On Saturdays, don't miss the mega food festival that is Smorgasburg that takes place on the Williamsburg waterfront. This year, they have combined with the not-to-miss Brooklyn Flea for your pleasure.
Park Slope Brownstones & Brooklyn Botanic Garden / Prospect Park
Park Slope features historic buildings, top-rated restaurants, bars, and shops, as well as proximity to Prospect Park, the Brooklyn Academy of Music, the Brooklyn Botanic Garden and the Brooklyn Museum. Start at Grand Army Plaza and stroll through this 125 year old park. Have lunch at Brooklyn Botanic Garden and then head to Montgomery Street to view the brownstones. This street is widely considered one of the most beautiful in all of New York City.
Request your vacation photo shoot in NYC now
REQUEST NOW
Coney Island
Ride the Cyclone, grab a pint at the brewery and eat a hot dog at Nathan's Famous which was started by a Polish immigrant, Nathan Handwerker, in the summer of 1916. Nathan's Famous became the hot dog of choice for everyone from Princess Grace and Al Capone, to local favorites like President Franklin D. Roosevelt and for mobsters Barbra Streisand.
Outdoor Street Art Gallery
Take the L train to the Jefferson stop. Here you will be surrounded by The Bushwick Collective, a collection of over 50 large scale, outdoor street art murals. Over 100 artists have participated. Afterwards, walk to famous Roberta's Pizza for lunch or dinner. You won't be disappointed!
If you can tackle this list, then you'll truly know Brooklyn… Like A Local!