Hire a Photographer for a Photoshoot in New York City
Localgrapher is the largest vacation photo company and the only global video company in the world! Choose from over a 1000 hand picked local professionals and make your perfect memories last forever!
Often booked
Photographer
Special Arrangement Hero
This Localgrapher goes beyond standard requests! Ask for something special.
This is What You'll Get with Every Booking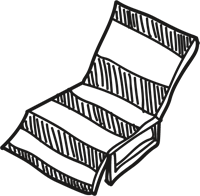 Individual Approach
Handpicked Local Professional
Special Requests Option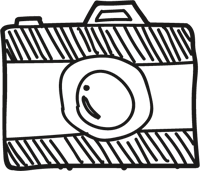 Top Shoot Spot Recommendations
100% Money Back Satisfaction Guarantee
Private Session
Often booked
Photographer
Photo Tour Guide
Explore the best photo spots and learn how to make the most out of your smartphone or camera snapshots.
100% Money Back Guarantee
We believe in our service and quality of our photos so much that we decided to offer a 100% money back satisfaction guarantee for your photo shoot. If you don't like your online gallery once we deliver it, you can contact us within 7 days and claim your money back. Find more details in our Terms.
Make the Most out of Your New York City Shoot
Tip #1
The Best Time of Year to Visit New York City
There's really no wrong time to visit New York City, but if we have to break it down into the very best times, then we can certainly carve out some seasons over others. New York City is relatively big if you include Brooklyn, Queens and the Bronx into your itinerary. Each location has its own unique flair, and even its own unique New York City Photographer available for hire! Some who were born and raised there and others who have moved there to live out the New York dream.
Let's have a look at what you can expect to discover in New York City during each of its four full-length seasons. You certainly can't afford to miss the opportunity to hire a photographer during your trip to one of the most famous cities in the USA.
Family photoshoot by Masha, Localgrapher in New York City
Tip #2
Visiting New York City in Spring
There's nothing like New York City in the Spring. During any season you visit New York you will find people rushing around between jobs, during lunch breaks, shopping, or simply trying to see it all. In Spring you may notice a different feel to the city as the Spring flowers begin to bloom and the trees come back to life. During this season the city's inhabitants begin to strut their best Spring outfits designed by top designers.
You can enjoy your time in Manhattan's Washington Square Park along with the fountain while the New York University students are enjoying the sun and taking a break from their studies. You can even hire a professional photographer in New York City who has studied Photography in the well-renowned NYU program. The city is brimming with talented artists trying to make it to the very top. 
We hope you arrived in NYC with a big appetite, it's nearly impossible to eat the wrong dish in New York City, especially in areas like the Lower East Side, Chelsea, or near Houston. If the food isn't top-notch then the restaurant would have probably shut down within weeks with all the delicious competition. You can hire your very own personal photographer to capture you, or you with your partner strolling through the charming Chelsea streets, while you shop and while you two dine and bask in your New York City experience.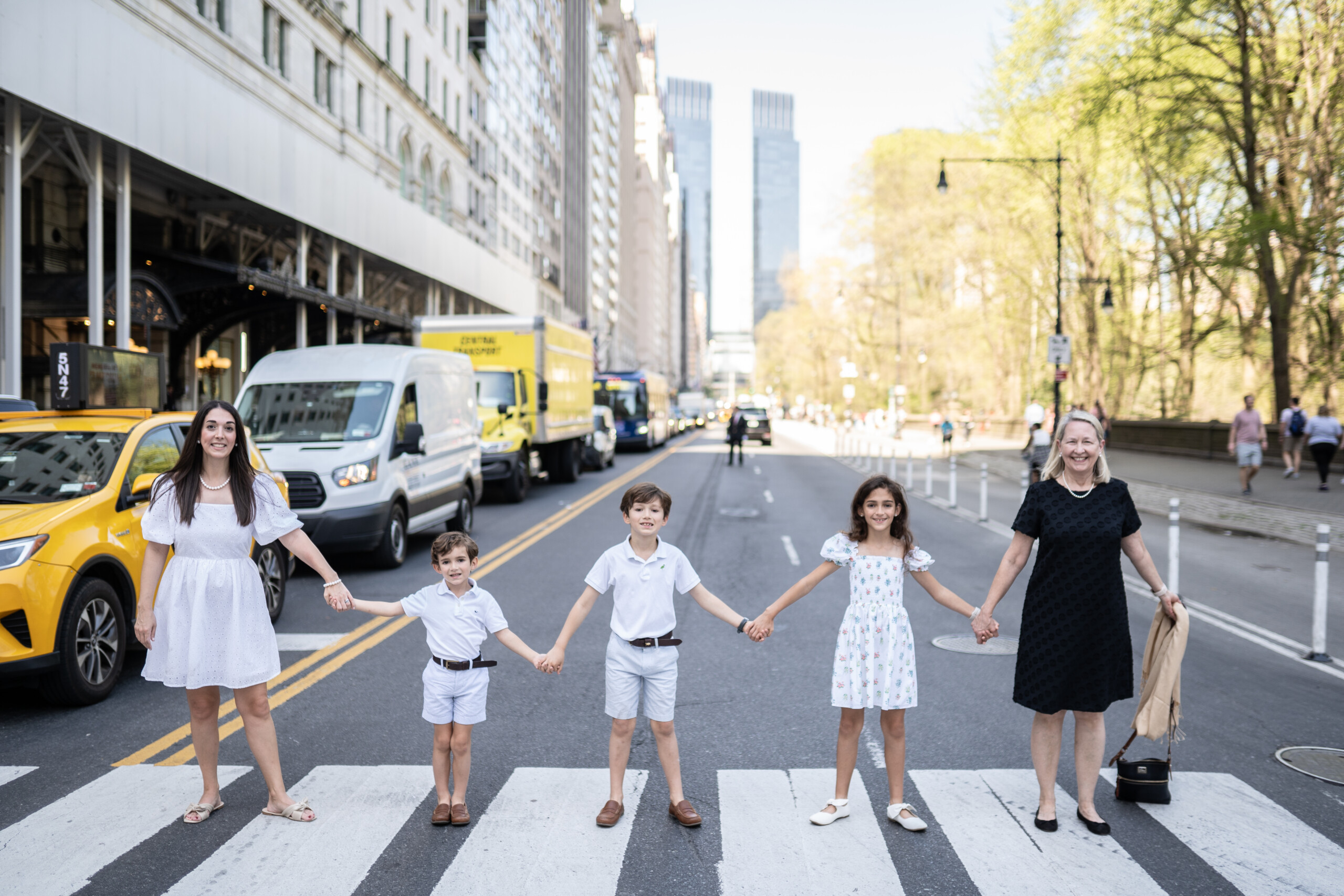 Family photoshoot by Liza, Localgrapher in New York City
Tip #3
Visiting New York City in Summer
In the summer you can't possibly take a wrong turn in New York City. This may be the best season to explore the different areas of Brooklyn. Brooklyn is large and fairly spread out, so it may be difficult to get from one neighborhood to the next unless you're in Williamsburg and want to walk to the neighboring area, Green Point.
During the Summer months, you can book a family photographer and have your pictures taken under the famous Brooklyn bridge with the tip of New York City in the background. Or, if this is a romantic trip for you and your partner you can hire some of New York City's top proposal photographers.
There are too many outstanding locations to name them all, but you can find a special spot near the Hudson River, or while you two are walking across, either the Brooklyn, or Manhattan Bridge to Brooklyn or towards SOHO (South Houston). 
Surprisingly enough, in the evening hours, when it's still light out, Wall Street can begin to feel like your very own photoshoot film set. Very few people live in this area and most of its employees should have gone home for the evening, keeping the streets fairly abandoned, which is a very rare opportunity and extremely romantic in New York City. 
Long Island City in Queens, is another hot spot in New York City, especially during the Summer season. Here you can visit PS1, an extension of MoMA (Museum of Modern Art). There are several rooftop locations where you can enjoy an unbelievable view of Manhattan. That's truly one of your best opportunities to have a photographer capture a sunset photo of you, or you with your partner and then have that breathtaking photo sent to your Instagram account.
Family photoshoot by Chantel, Localgrapher in New York City
Tip #4
Visiting New York City in Autumn
Autumn is absolutely astounding in New York City. It's impossible to ignore the magnificent autumn leaves transitioning from a healthy green to rich yellows and vibrant reds. This is the season to visit Central Park in Manhattan and Prospect Park in Brooklyn.
During your stay in NYC, you must leave at least 4 or 5 hours to explore all the secret wonders scattered throughout the park. Here's your chance to hire a private photographer while you visit the park's small zoo, rent a boat to paddle across the lake surrounded by Autumn trees and while you and your partner cuddle up on the rocks or in the lush grass fields. 
Since NYC is so competitive and saturated with artists and incredible locations, you can easily book an affordable photographer that meets your budget while fulfilling your NYC dreams.
In Manhattan, Times Square is especially magical when you visit this area in the evening hours to experience its full magnitude. You can book one of the many famous Broadway shows there for you and your family, visit the Statue of Liberty and the World Trade Center memorial downtown once you're completely satisfied with your 5th Ave shopping in all the world-famous designer shops.
Autumn is also the best time to visit the High Line in Manhattan, which is a raised railroad track converted into a park with beautiful flowers and even a lovely cafe. Who's up for a colorful autumn photoshoot in NYC?
Friends' photoshoot by Liza, Localgrapher in New York City
Tip #5
Visiting New York City in Winter
During wintertime, New York City transforms into a winter wonderland. It's rare to experience NYC winter without snow, especially if you're visiting New York during January or February.
Winter season is the best time to visit the many distinguished museums around the city like MOMA, the Metropolitan Museum of Art, the Whitney Museum of American Art, PS1 and the Guggenheim Museum.
If you're planning the perfect engagement opportunity in the Ice Skating rink around the Rockefeller Center Christmas tree then be sure you have an engagement photographer on hand to document one of the most romantic moments of you and your loved one's life. NYC is full of excitement, you'll absolutely need someone to capture all the highlights of your trip. 
Enjoy the best coffee or hot chocolates in the hip cafes in the famous Williamsburg, or a cocktail in Bushwick with the diverse NYC Brooklyn crowd. And if you make it to NYC during the Christmas season, it will be impossible not to catch the Christmas spirit, with Santas everywhere and Christmas jingles on every radio in every shop and cafe. The city is buzzing with merry spirits where you can shop and buy special gifts for yourself and everyone you love. 
Book a New York City photographer HERE, so you can keep your experience close to you throughout the years to come!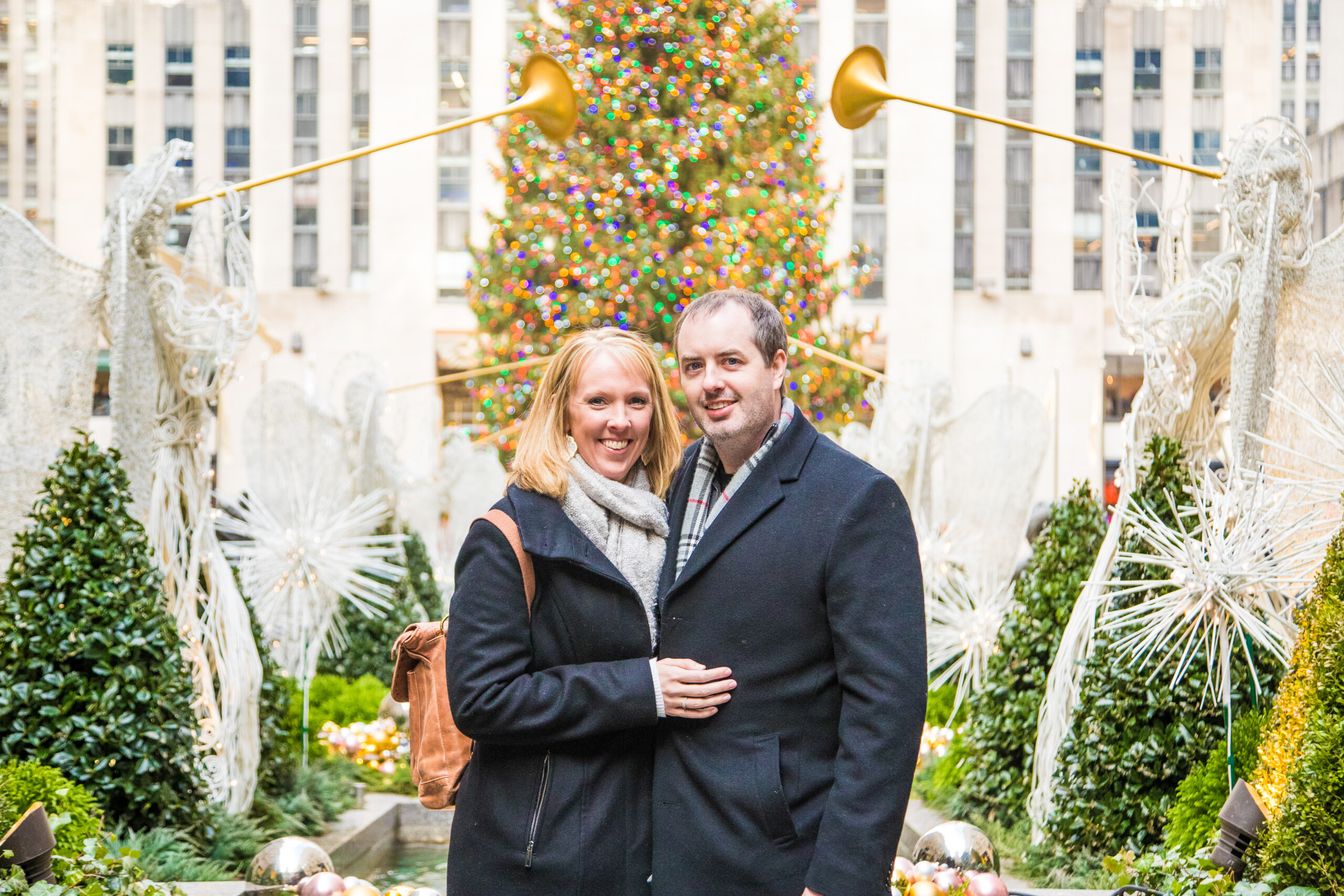 Couple's photoshoot by Chantel, Localgrapher in New York City
Top Photo Spots in New York City
Other Destinations in New York
1228
Photographers & Videographers
1077
Destinations world-wide
Photo Occasions People in New York City Love