20. 6. 2018
How about a Romantic Honeymoon in Paris?
Wow, what can we say about Paris? Plenty. We are talking about romance, check, fashion, check, chocolate, check, bucket list, check, check, and yes, another check. Everyone in the world has dreamt about visiting Paris.
Now imagine going to Paris for your honeymoon. The wedding is over, the pressure associated with planning a wedding has come to an end, you need to forget about family, caterers, locations, wedding dresses, flowers, you name it, you need to forget about it all, and now focus on each other, and the journey you are about to begin as a married couple.
Let Paris, France do this for you. There's a reason why every girl wants to go to Paris. It is the most magical place on earth. Even the language in Paris is romantic. You need not do much, just sit back, and look at your spouse enjoying themselves. Delicious meals and incredible hotels are what awaits you.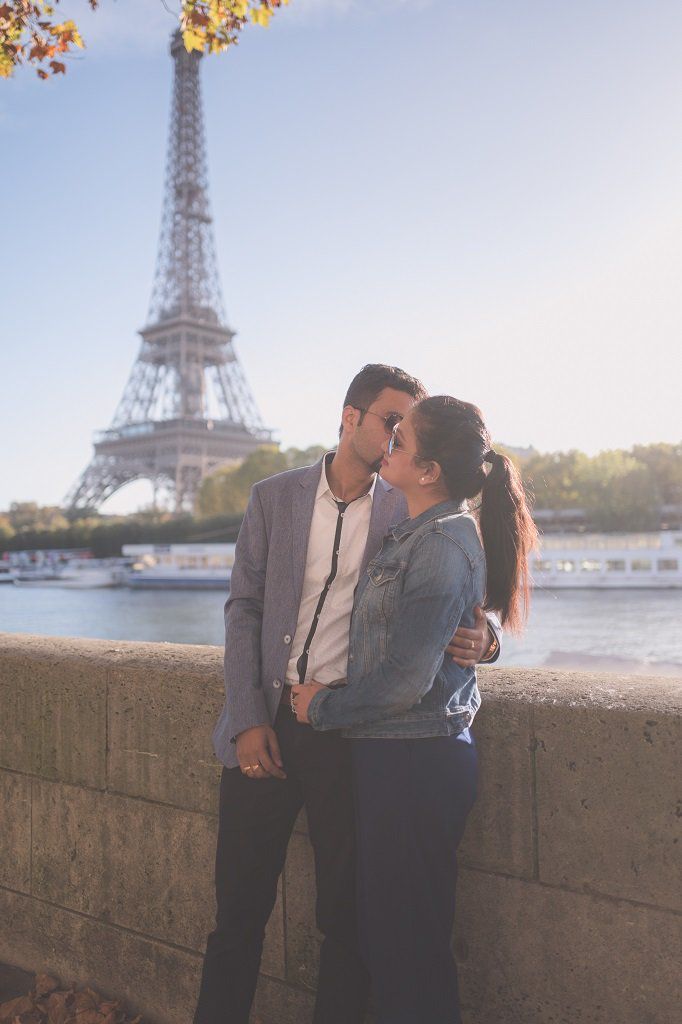 Paris will steal your hearts. Be careful not to become overwhelmed and never want to leave. But then again, if you do, there's nothing wrong with that. From the architecture, to the cuisine, to the bustling river banks, this town will blow you away.
Take a professional photographer from our company to come along with you as you honeymoon with your loved one. You will want to capture each and every moment of your time in Paris.
A few things you can do while on your honeymoon are:
Visit the Majestic River Seine
This incredible river runs through the city. The paths of the river are pathways for exploring the city on foot. If we say no more, you can already get the picture of what romance is all about. Imagine walking along this river. Amazing!
This river holds much of the history of Paris. The Romans, Vikings and migrating tribes navigated through this river for trade associations. It also has many playgrounds, game tables, public benches and public chalkboards just for you to enjoy.
The Incredible Bridges
The Seine river has 37 unique bridges. That alone is a sight to behold. Each one has its own architectural design, so you are assured of an incredibly amazing time just looking at them.
If you were a big fan of the comedy "Sex and the city" You must have seen one of these bridges on the final scenes of the series. In fact the bridge known as Pont Alexander III with the gilded statues, frames and nymphs are the one featured on the show.
Take some professional photographs from our photographers to remember this moment of you at the River forever.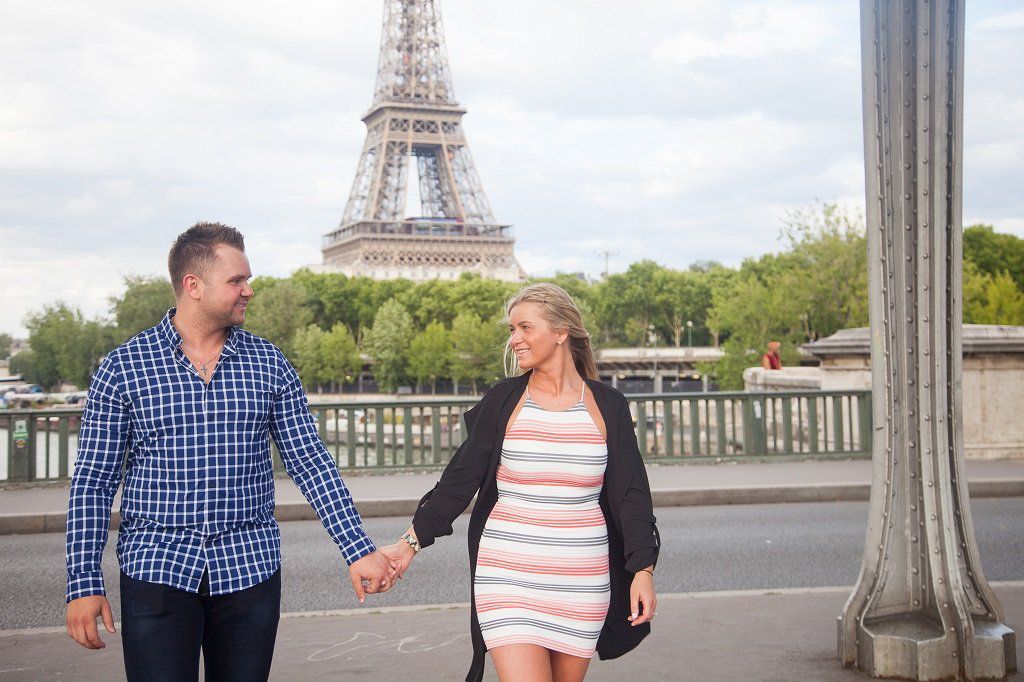 There Are Bakeries, and Pharmacies on Every Corner
We are not making this up. Almost on every street corner, you will find a bakery or a small little coffee place and restaurant.
In case you get tired and hungry while exploring, worry not, because in Paris, you are covered. They are famous for their delicious bouquets and pastries. Their coffee making skills are also world-class, and don't even get started with the Pizza. We think, this is where it originated, so you may just end up having the best pizza of your life right there on the streets of Paris.
Request your honeymoon photo shoot in Paris now
REQUEST NOW
Fashion Weeks
Every week in Paris has the potential of being called a fashion week. If you love high fashion, you are in the right place. I'm sure you have heard Paris being referred as the Fashion capital of the world. They didn't lie.
Most designers are in Paris, and people here are very serious how they dress. Fashion runs deep in their blood. This is where being well dressed is equated to having good manners. You will never see a french person shopping in their pajamas. No no.
Take time to shop in their vast fashion houses and also dress as fashionably as you can. After all, it is your honeymoon.
The Cafe Culture
As mentioned earlier, every street corner will have a cafe' or bakery. The french love to sit out on the cafe' terraces and watch the streets as they enjoy their coffee. You shall be amazed at how they take things easy.
At the cafe' is where they hold important business meetings, discuss politics, and make future plans. With your loved one you will get to have a nice quiet little time as you enjoy the scenery on a cafe' terrace. Do not be in a hurry. No one else is.
Every special moment can be captured by one of our photographers and supplying our clients with high-quality and professional pictures no matter the occasion and setting.
Is an ugly zit…
RUINING your perfect pics?
Get rid of it for $15 USD!
SEE PHOTOSHOP PACKAGES
Great customer service and experience
Photoshoot in very short term
The most destinations on the market
Very positive customer feedback
1225
Photographers & Videographers
1075
Destinations world-wide
100% Money Back Guarantee
We believe in our service and quality of our photos so much that we decided to offer a 100% money back satisfaction guarantee for your photo shoot. If you don't like your online gallery once we deliver it, you can contact us within 7 days and claim your money back. Find more details in our Terms.