3. 7. 2018
Take a Romantic Trip to Cairo for Your Honeymoon
If you are wondering what to do for your honeymoon, wonder no more. We have the most awesome honeymoon trip for you; Cairo. This is in Egypt. If you are thinking about mummies and the pyramids, you are exactly right.
Egypt is a magical place to visit any time of the year, but don't forget to leave some time for a visit to the magnificent pyramids and the wonderful mummy museums. You will never forget this wonderful time of your life.
A honeymoon should be an intimate time for the two of you. A time for you to reflect on your new life together and definitely unwind from the roller coaster that was planning the wedding.
The best destination would be a place where you can just let loose, sightsee, relax, reconnect and fall in love all over again. This is what Cairo offers you. Your days will be filled with fun activities as well as intimate little dinners just the two of you.
You cannot have a honeymoon without some memories. On your vacation to Cairo, contact us for a professional photo session. We will go with you to Egypt and capture each and every magical moment with you. These are memories for a lifetime and you cannot take them lightly.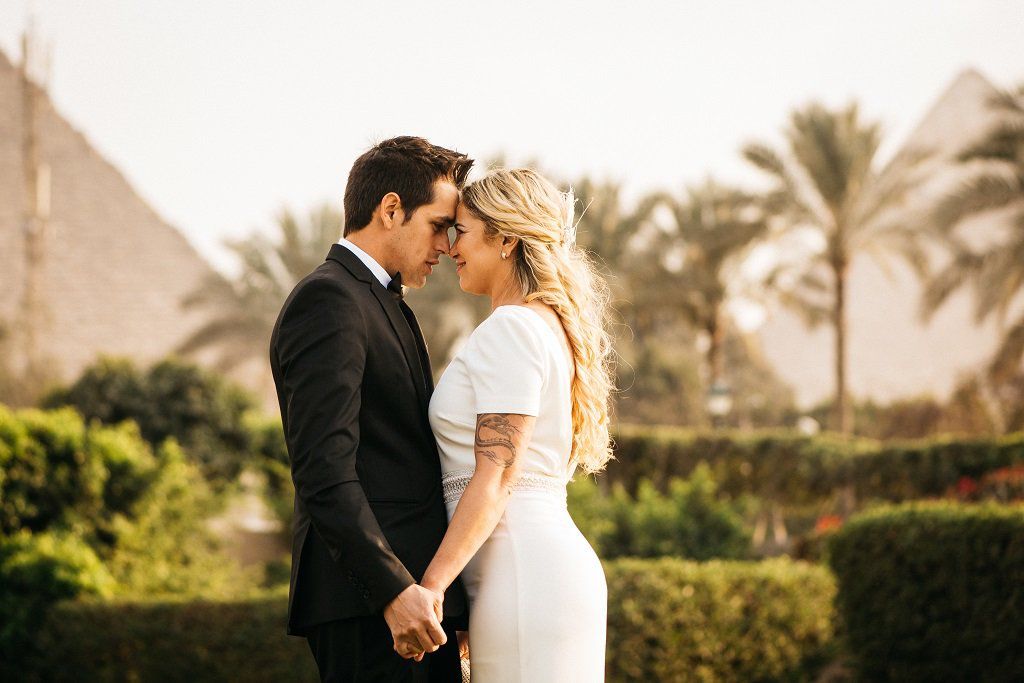 The other thing you will love about Cairo is the deep Arabic culture, present in each and every place you will visit. From their cuisine, their art, and basic lifestyle, it all speaks to you, and you will marvel at how much they take it all seriously.
Let's dive in and see what your time in Cairo will comprise of;
The Nile River Dinner Cuisine
This is simply divine. Get to enjoy 2 whole hours with your new spouse as you have dinner on a cruise on the most iconic River known to Man; The River Nile. It is even featured in the Bible, so it must be on your to do list.
On this boat, you will get to enjoy a romantic time filled with incredible city lights, live entertainment that includes some serious circus tricks and delicious foods. After dinner, you will be treated to a folklore show, complete with spinning 'tanoura' artists and belly dancers who perform to foot-tapping dancing techniques.
That does sound quite magical. There is much more to this incredible dinner cruise, and you have to visit Cairo and experience it.
Nubia Village
You can book a trip to visit the Nubian people and visit their houses. You and your partner can also book one of the houses to stay in and get to experience a completely different atmosphere and culture.
The scenery of the Nubian houses is magical, there are temples on the banks of the river Nile. This will be the most incredible honeymoon ever! And since you get to do it only once in your lifetime, go all out. Our professional photographer will capture each and every unforgettable moment with you, as this is a time you must remember forever.
There is a high dam in the Nubian Village with an extremely special temple where you can just relax and unwind.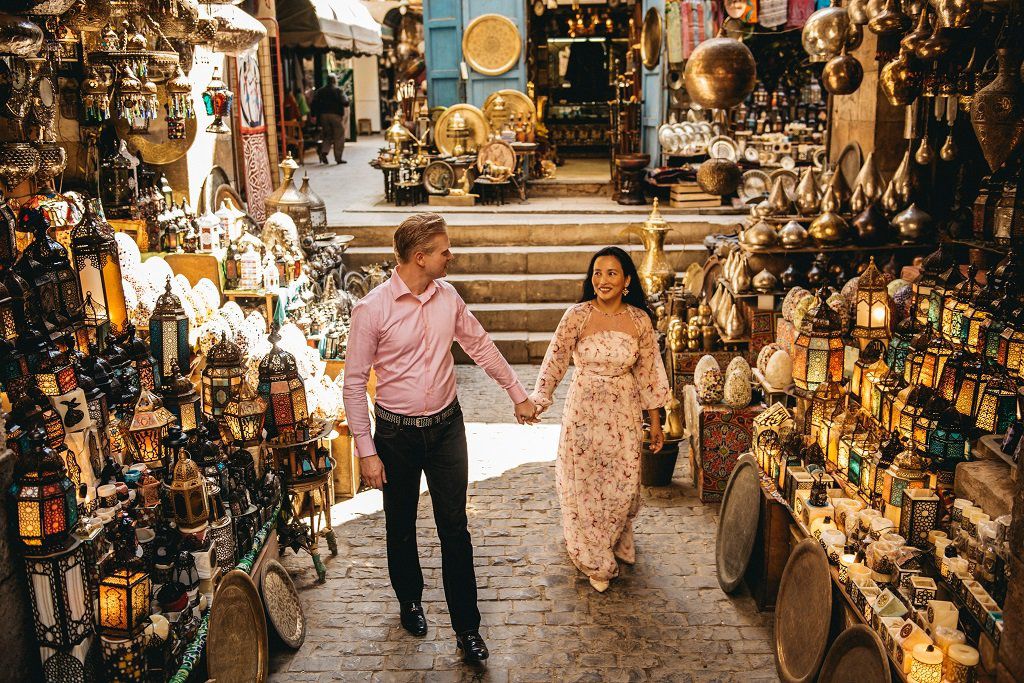 Go to an Egyptian Concert
The music scene in Cairo is quite advanced, and you can get to just have fun and let loose while on your honeymoon. Choose one of the concerts playing on any night and you are guaranteed to have a lot of fun.
If you want something very intimate and romantic, you can go to the opera. The Cairo Opera House offers a range of many musical talents, not just opera music. Get all dressed up in your best evening gown and spend a wonderful evening with your new spouse.
Request your honeymoon photo shoot in Cairo now
REQUEST NOW
Have a Picnic
This is so simple, yet elegant and romantic. The best time for picnicking in Cairo is during the Fall season. The heat will have simmered down, and the weather is pleasant and predictable. Perfect for a day out.
There are many parks for you to choose from, but the best for a date with your spouse would be Aquarium Grotto Garden. It is famous for dates and you are likely to bump in to many couples who are probably also on their honeymoon. Take time to make a friend, or just hang out the two of you.
The Dream Park
If you are looking for a thrilling adventure that will get your adrenaline going, then a visit to the incredible dream park will get you there. Play with your loved one at the park, get on the roller scatters, go crazy, act like a child and just have fun.
Our professional photographers are in destinations around the globe helping you preserve your memories forever. Wherever you're planning on traveling next, don't forget to hire a vacation photographer for your future travels.
Buy memories, not things…
Limited time only!
SEE OUR GIFT CARDS
Great customer service and experience
Photoshoot in very short term
The most destinations on the market
Very positive customer feedback
1182
Photographers & Videographers
1041
Destinations world-wide
100% Money Back Guarantee
We believe in our service and quality of our photos so much that we decided to offer a 100% money back satisfaction guarantee for your photo shoot. If you don't like your online gallery once we deliver it, you can contact us within 7 days and claim your money back. Find more details in our Terms.