Yerevan holds a special place in the annals of the history of not just Armenia, but all of humanity's shared history. It's one of the oldest continuously inhabited cities in existence, with nearly 3000 years of known history. And the area itself has been inhabited for nearly 6000 years.
Visitors to this Caucasian gem will find all sorts of things to entertain them. The Yerevan Opera Theatre is one of the most popular places to listen to an Armenian Opera. Erebuni District is home to both an artificial lake and the oldest gardens in the city, supposedly founded by King Argishti I almost 3000 years ago! History lovers will find nothing "new" yet tons to see and do in this ancient capital.
A Couple's Outing in Yerevan
Alexandra coordinated with Christy, a local photographer, to find just the right spot for their photo shoot. It turns out that Yerevan is home to hordes of pigeons just like in major cities all over the world. So what better way to get some striking images than by taking a stroll through the "mostly" tame birds! Few things offer the casual yet urbane flavor of well-dressed city goers mingling with those most iconic of city dwellers.
Normally during a portrait shoot minimizing the other people in the city is the norm. We often want to create a sense of a person or couple having the city entirely to themselves. But Christy takes a particularly creative bent here. She opts for having the couple candidly blend in as they go about exploring the fountains and parks of Yerevan. One of the most intriguing photos is of the couple sharing a kiss on a bench as senior citizens enjoy the ambience of the park. Rather than feeling intruded on the image is one of tranquility and beauty.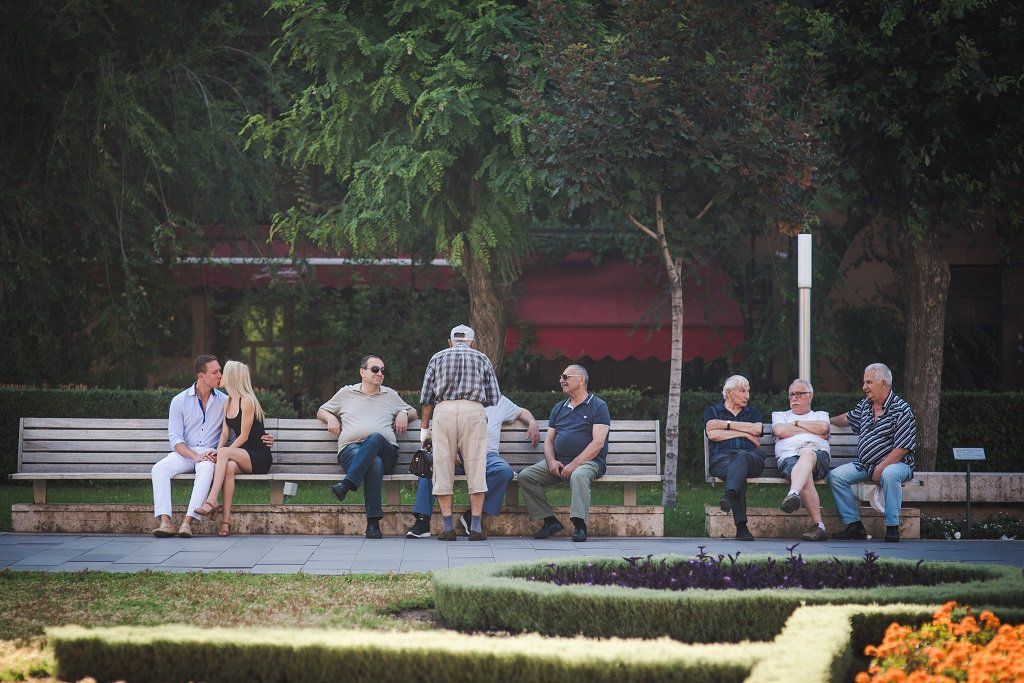 As a local photographer it's clear Christy has an expert command of the area. She consistently picks locations where incredible textures leap out from the background. The symmetry in the stonework demands out attention in images followed by panoramic views of the city from the top of an ornately carved staircase. And in each image the couple's zest for exploration and each other is evident.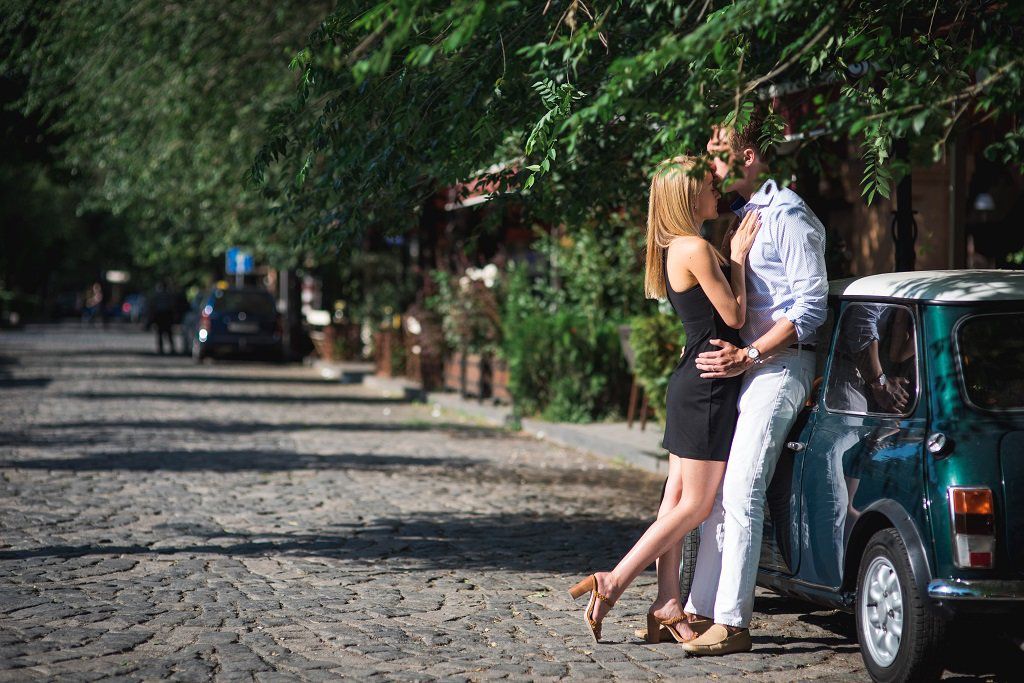 But as we see in the last couple of images the more traditional close-ups aren't lacking here. The two lovers manage to come together up close and personal in a traditional shallow depth of field style image that's timelessly classic in its simplicity.
Why Hire a Local Photographer?
You've booked your trip and have a selfie-stick. Do you really need a local photographer? Well, local photographers are one of the best ways to ensure your images are more than just a basic "look where I was photograph." Professional photographers bring years of experience that ranges from "when" to "where" an image should be. A park that's shrouded in shadow when you intend to visit won't be nearly as attractive compared to when the sun is at just the right angle for a photo shoot.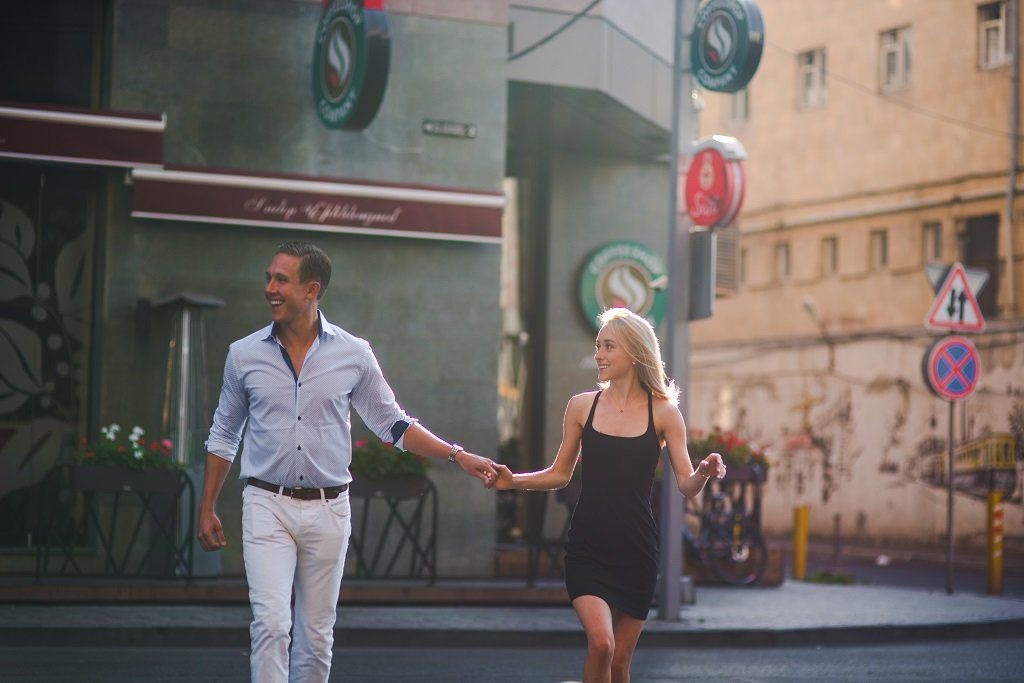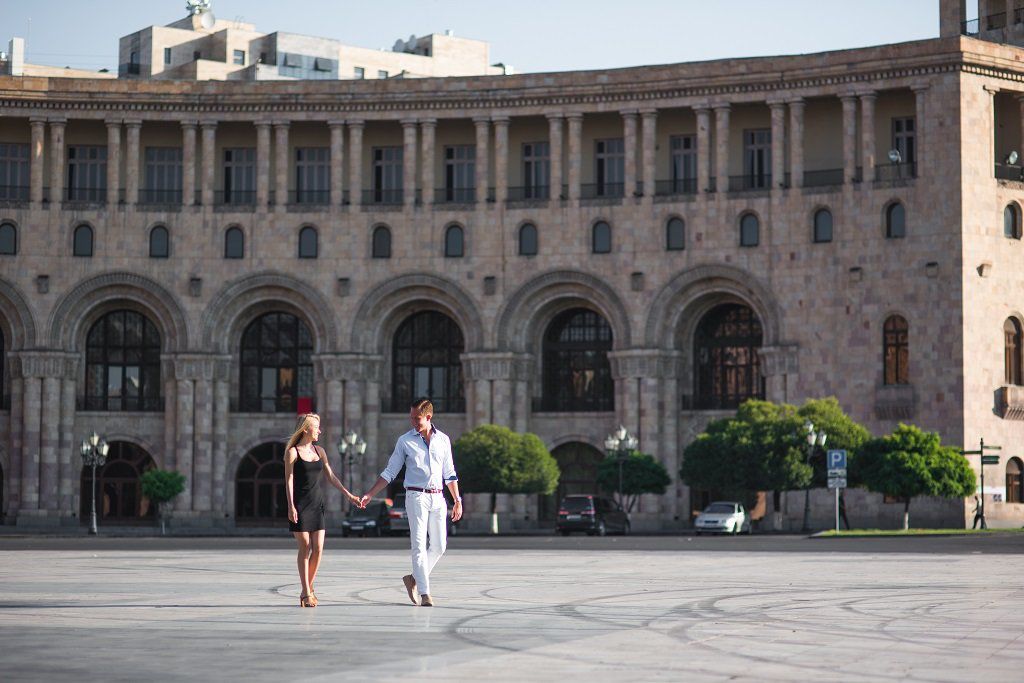 And if you want to minimize having people in the background – or maybe have plenty of people doing their thing for an urban flavor – your local photographer will know just how to make that happen. People with a clear vision of the sort of images they want to look back on should ensure they find a professional to work with. If that's the kind of person you are, then don't hesitate to reach out to a professional vacation photographer ASAP!