Sam Olson-Anstett had his perfect proposal all figured out. They would have a meal at the Mantel restaurant on the French Riviera. And he'd come up with an excuse for the fancy clothes. But how to document the day? Sam was in need of a professional vacation photographer!
The Diverse Riviera Scene
The French Riviera (Côte d'Azur in French) is located along the southeast Mediterranean coastline of France. With a warm, moderate climate and world-famous scenic views it is one of the world's first modern resort locations. And it's easy to see why; with over 310 days of sunshine per year and 115 kilometers (71 miles) of beaches the Riviera is one of the most happening places on the Mediterranean coast you could go to.
Along the coast and within the principality of Monaco are well-known auto races like the Rallye Automobile Monte-Carlo followed by the Formula One Grand Prix.
Cannes itself has a number of highlights you should explore on your next destination proposal or vacation. Film lovers can check out the Marché du Film, a business convention centered around the film industry. Creative professionals from around the world come together to promote cinema and the arts. The Cannes Film Festival is a major event centered in Cannes featuring cross-genre work from all over the world but is unfortunately invitation-only. But with everything from movies to music to high-class dining, Cannes really is worth your time.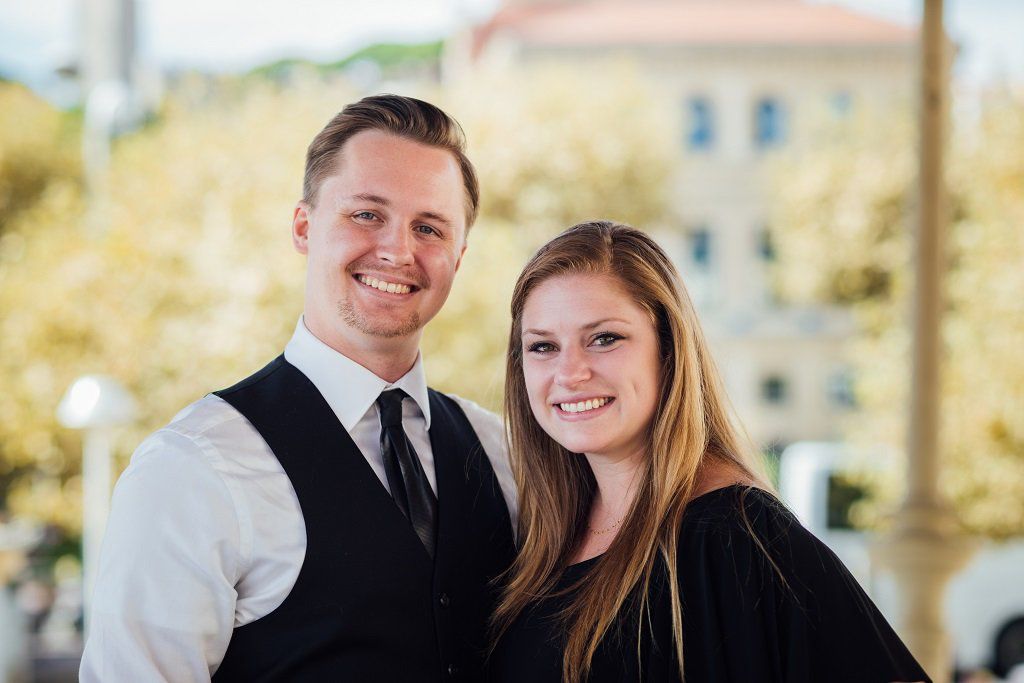 Meeting the Proposal Photographer
Sam knew that he could not hold a camera and propose at the same time, not without a rather classless selfie stick. Therefore, he opted to do some research and reached out to Fred, a local event photographer in Cannes. In consulting with Fred, Sam explained his intention to have the surprise proposal at the Musée de la Castre before a celebration meal at the Mantel.
Fred ensured he was in place as Sam and his girlfriend took a walk around the gorgeous grounds. Sam moved to the prearranged place in front of a stunning, extremely photogenic pavilion before going down on one knee. As expected his girlfriend was amazed and nearly overwhelmed with joy before saying yes.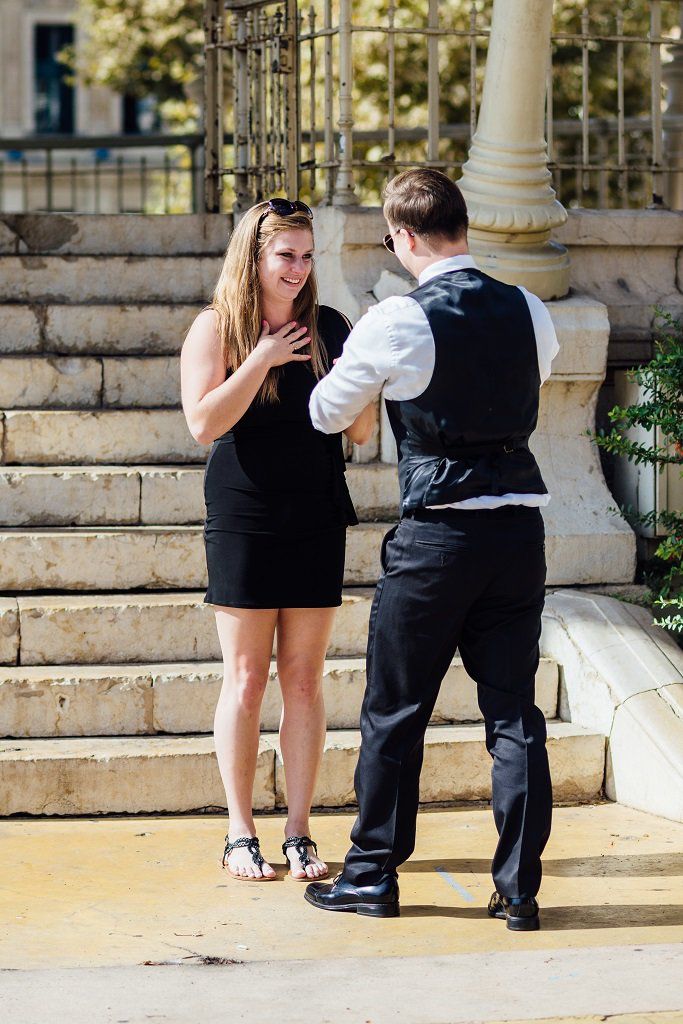 Request your secret proposal photo shoot in Cannes now
REQUEST NOW
The smiles of the happy couple were huge as they embraced, kissed, and even danced for joy. Fred gave tips as needed to capture a diverse portfolio of memorable images. Just imagine what you could do free to enjoy such a beautiful moment and having peace of mind knowing it is being well documented by a professional.
What Professional Photographers Have to Offer
Fred's skill is very apparent in these images. He directed the newly engaged couple around Cannes and chose a variety of backgrounds. A major advantage to hiring a local photographer is that they know the terrain so well. Professional photographers know when the lighting will be good and where one can best take advantage of that.
If it's a Golden Hour image you want, with the Mediterranean coastline as a backdrop, a photographer like Fred knows exactly when and where to get the image you want. If you'd prefer a castle in the woods covered in vines for your destination wedding, again, a local photographer can make your dream come true. Hiring an event photographer need not be difficult nor expensive. And you can rest easy knowing your event will bring memories into the distant future. Book your vacation photographer today!