17. 5. 2018
Navigating the Ruins and Docks of Crete
Karen knew her trip to Crete just wouldn't be complete without a photo shoot with her partner. Fortunately, Michalis was there to make her wishes a reality. Having a local vacation photographer at your side ensures you'll always be able to look back on vacation memories with a smile.
Considering Crete
Crete is the largest of the Greek islands and is a cultural nexus point for the entire region. The Minoan civilization is the oldest in Europe and tourists regularly flock there from all over the world to sample its world-class olives, wines, citrus fruits, and of course, historic ruins.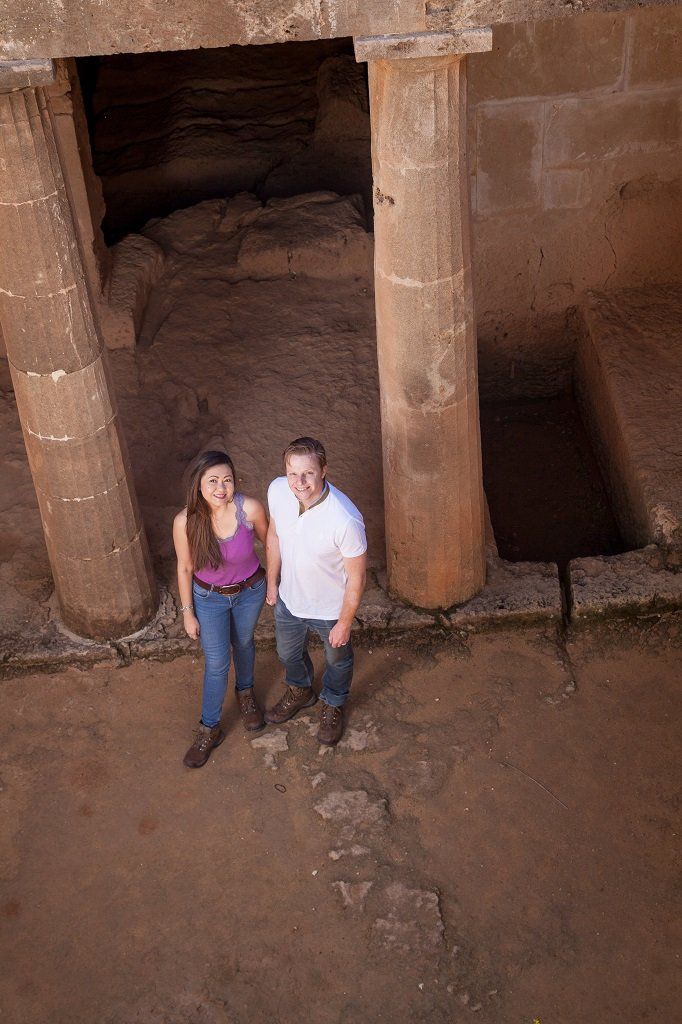 Crete has changed hands several times over history. The original Minoan civilization eventually gave way to the Myceneans of ancient Greece. There it stayed as part of the Grecian sphere for over a thousand years until the Romans conquered it in 69 BC. The Arabs created an Emirate of Crete for over a century before the Byzantines reconquered it. Then it went to the Venetians, the Ottomans, and even Egypt before eventually being handed back to the Greeks.
The culture and cuisine are reflective of the history of Crete as a crossroads of the Eastern Mediterranean. Cretan cheeses abound, with each village having their own specialty cheese., Dakos (a Greek salad similar to bruschetta using barley-basd paximadi), is popular island-wide and even a fried version of escargot (chochilos) is but a small sampling of the unique island cuisine. Crete is well worth adding to your bucket list of places to tour!
A Walk Through the Ruins
Taking direction from Michalis, Karen and her partner stroll through a marina full of colorful boats. The background is as pleasing as the subjects here. What's particularly striking about this shoot is the diversity in the landscape of Crete. As an island covered in ports the landscape ranges from marinas crowded with boats to isolated jetties overlooking the Mediterranean. Michalis puts all of this to great use as he positions the couple.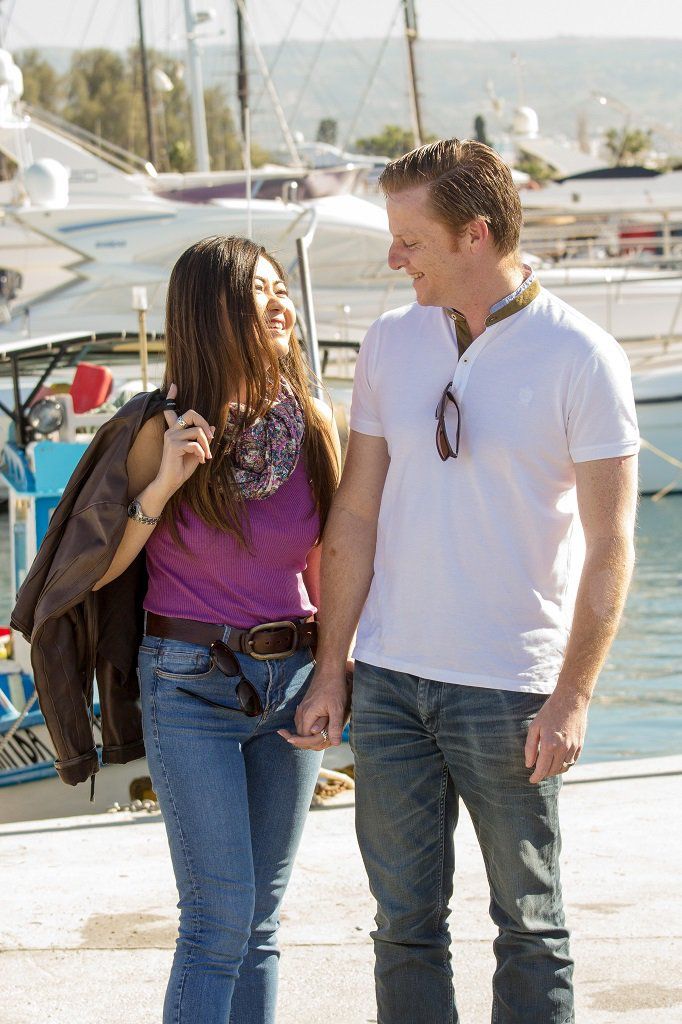 Notice how the depth of field is never too narrow. Depth of field is how much of a scene is in sharp focus. Often with portraits we want to emphasize the main subjects by blurring the background out. But here the photographer and Karen decided that there should be as much focus on the location as much as them. This works well when you want people to be able tell exactly where you were.
Request your romantic photo shoot in Crete now
REQUEST NOW
Casual shoots like this also allow photographers to get extra-creative, as we see from the collection of overhead shots Michalis takes of the couple. These aren't always possible yet offer a unique angle that makes photo shoot that much more fun for everyone!
Why Hire a Local Photographer?
Karen made the decision to hire a vacation photographer in Crete because she knew she wanted photographs to commemorate their time in this exotic locale. Doing a shoot herself would have been tricky indeed. Not only is she not a photographer with a professional eye and gear but she wants to be part of the action not the planning!
It's so much easier to enjoy your vacation and take direction as opposed to trying to be in the moment while fiddling with the camera and pausing to adjust the setup constantly. Selfies don't quite have the same pop that professional photos from a vacation photographer do. So next time you find yourself in an exotic locale, consider hiring a local photographer!
Is an ugly zit…
RUINING your perfect pics?
Get rid of it for $15 USD!
SEE PHOTOSHOP PACKAGES
Great customer service and experience
Photoshoot in very short term
The most destinations on the market
Very positive customer feedback
1225
Photographers & Videographers
1075
Destinations world-wide
100% Money Back Guarantee
We believe in our service and quality of our photos so much that we decided to offer a 100% money back satisfaction guarantee for your photo shoot. If you don't like your online gallery once we deliver it, you can contact us within 7 days and claim your money back. Find more details in our Terms.