Hire a Photographer for a Photoshoot in Crete
Localgrapher is the largest vacation photo company and the only global video company in the world! Choose from over a 1000 hand picked local professionals and make your perfect memories last forever!
This is What You'll Get with Every Booking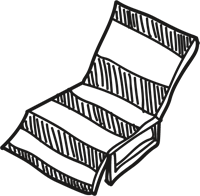 Individual Approach
Handpicked Local Professional
Special Requests Option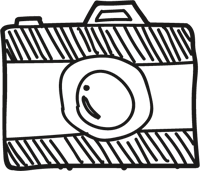 Top Shoot Spot Recommendations
100% Money Back Satisfaction Guarantee
Private Session
100% Money Back Guarantee
We believe in our service and quality of our photos so much that we decided to offer a 100% money back satisfaction guarantee for your photo shoot. If you don't like your online gallery once we deliver it, you can contact us within 7 days and claim your money back. Find more details in our Terms.
Make the Most out of Your Crete Shoot
There are few holiday destinations that are quite as beautiful as Crete, Greece's largest Mediterranean island. Your heart and all of your worries will easily get swept away in the crystal clear, blue waters washing up on the white sand beaches of this island.
Elafonisi is one of the island's most stunning beaches, so you will not want to return home without spending at least a day soaking up the sun here. After you have spent some time relaxing, you will want to visit Mount Ida, where you will find a Greek mythological gem, Zeus' birthplace. Lastly, history lovers will especially enjoy a trip to the Heraklion Archaeological Museum, where they will find many a settlement from the Bronze Age and Minoan artifacts.
Endless memories are waiting to be made on the island of Crete, and a vacation photographer is waiting to help capture all of them for you.
Tip #1
Best Time of the Year to Visit Crete
The best time to visit Crete, Greece's largest island, is during the shoulder seasons of spring (April to May) and autumn (September to October). During these months, Crete experiences pleasant weather with mild temperatures, making it ideal for outdoor activities, sightseeing, and exploring the island's rich cultural and natural treasures.
In spring, Crete comes alive with colorful blossoms, and the landscapes are lush and vibrant. The weather is pleasant, and the summer crowds have yet to arrive, allowing you to enjoy the island's attractions without the hustle and bustle. You can explore ancient archaeological sites, such as the Palace of Knossos, the ancient city of Phaistos, and the archaeological museum in Heraklion, without the long queues and crowds.
In autumn, Crete offers a similar experience with the added benefit of fewer tourists. The weather remains pleasant, and the sea is still warm enough for swimming. This season is perfect for hiking and exploring the island's stunning natural beauty, including the Samaria Gorge, one of Europe's longest gorges, and the scenic White Mountains.
Summer (June to August) is also a popular time to visit Crete due to its warm weather and long days of sunshine. The island's beaches are bustling with activities, and there are plenty of opportunities for water sports and relaxation. However, keep in mind that summer is the peak tourist season, and popular destinations can get crowded, and accommodation prices may be higher.
While winter (November to March) is considered the low tourist season, Crete still has its charms during this time. The island's mild winter climate makes it a suitable destination for those seeking a quieter and more authentic experience. Many hotels and restaurants remain open, and you can explore the island's cultural heritage and local traditions without the summer crowds.
Proposal photoshoot by Sami, Localgrapher in Crete
Tip #2
Visiting Crete in Spring
The island's welcoming weather during spring creates the perfect environment for exploration. As winter's chill retreats, Crete's landscapes burst into life with colorful wildflowers and verdant vegetation. This rejuvenation makes hiking the rugged gorges, such as the iconic Samaria Gorge, a captivating experience. It's also a wonderful opportunity to discover Crete's coastline with its tranquil beaches and turquoise waters. The warm yet comfortable climate allows you to enjoy outdoor activities, from sun-soaked relaxation to exhilarating water sports.
Crete's rich history beckons during the spring months, offering a chance to explore ancient sites without the summer crowds. Delve into the remnants of Minoan civilization at Knossos, where the intricate palace complex reveals insights into a bygone era. Wander through charming villages like Chania, where Venetian and Ottoman influences are palpable in the architecture and narrow streets. Embrace the island's cultural heritage by participating in local festivals and traditions, such as the vibrant Easter celebrations that infuse the atmosphere with spirituality and joy.
Immersing in Crete's culinary scene is an essential part of the experience. In spring, the island's markets brim with fresh, locally sourced produce. Indulge in traditional Cretan cuisine, known for its healthful Mediterranean ingredients. From savoring olive oil-laden dishes to sampling local cheeses and wines, every meal becomes a journey into the island's gastronomic soul.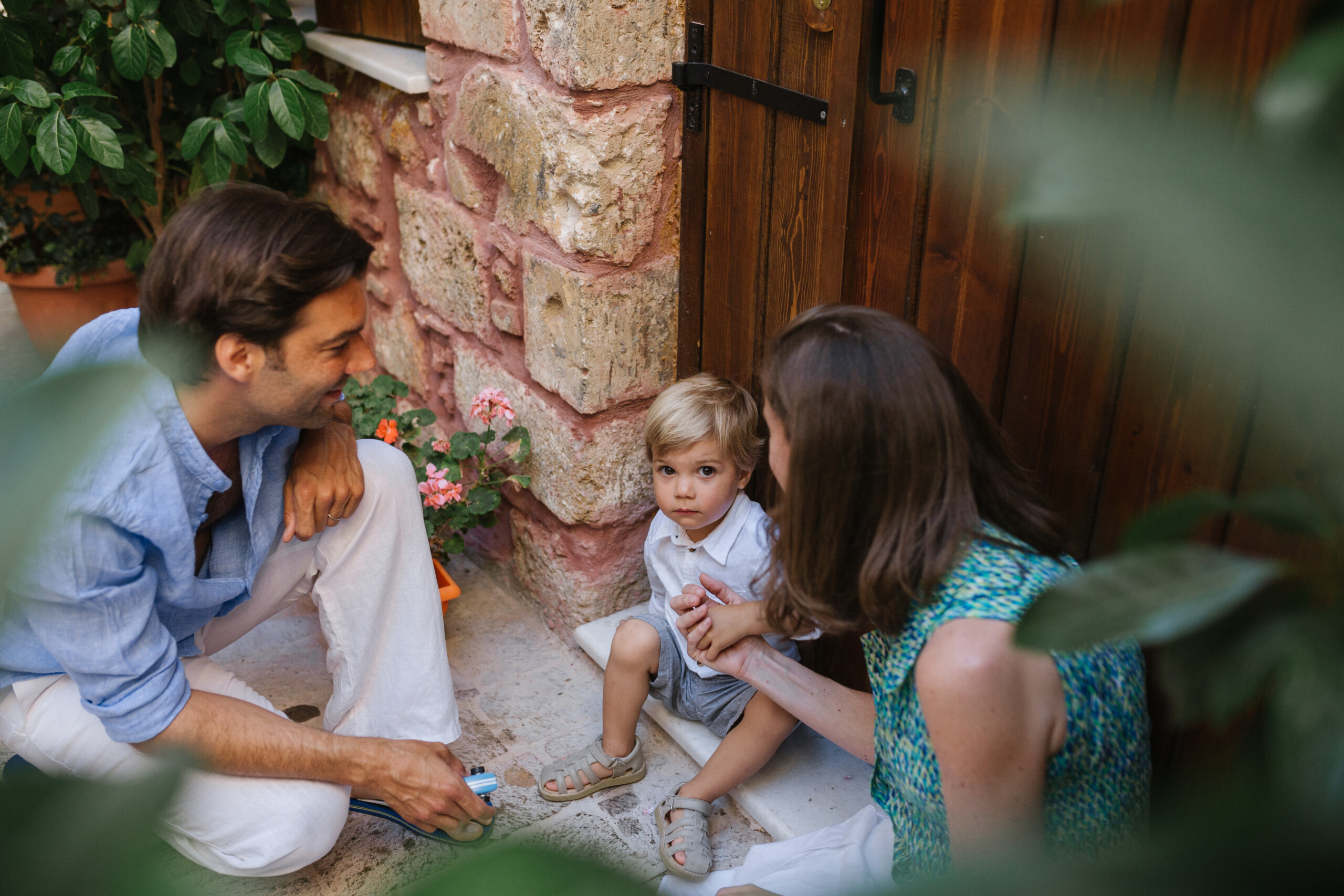 Family photoshoot by Stavros, Localgrapher in Crete
Tip #3
Visiting Crete in Summer
The island's stunning beaches are a highlight during the summer months. From the renowned pink sand of Elafonisi to the exotic shores of Balos Lagoon, Crete's coastline boasts a variety of options for beach lovers. Whether you're seeking relaxation, water sports, or vibrant beach parties, the island's shores offer a multitude of possibilities. The crystal-clear waters are perfect for snorkeling and diving, allowing you to discover the underwater world teeming with marine life.
Summer is also a time for festive celebrations and cultural exploration. Traditional villages host festivals, known as "panigiria," featuring lively music, dancing, and local delicacies. Exploring charming towns like Rethymno and Heraklion reveals the island's rich history, with Venetian and Ottoman influences evident in the architecture and historic sites. Don't miss the Palace of Knossos, an ancient Minoan marvel, which becomes an even more captivating experience amidst the vibrant summer ambiance.
Moreover, the warm summer evenings in Crete create an inviting atmosphere for dining and entertainment. Savoring delicious Cretan cuisine in seaside tavernas, accompanied by local wine and the sound of lapping waves, is an experience that encapsulates the island's spirit. The nightlife in cities like Malia and Hersonissos is renowned for its energy, making Crete a destination that caters to both relaxation and exhilaration.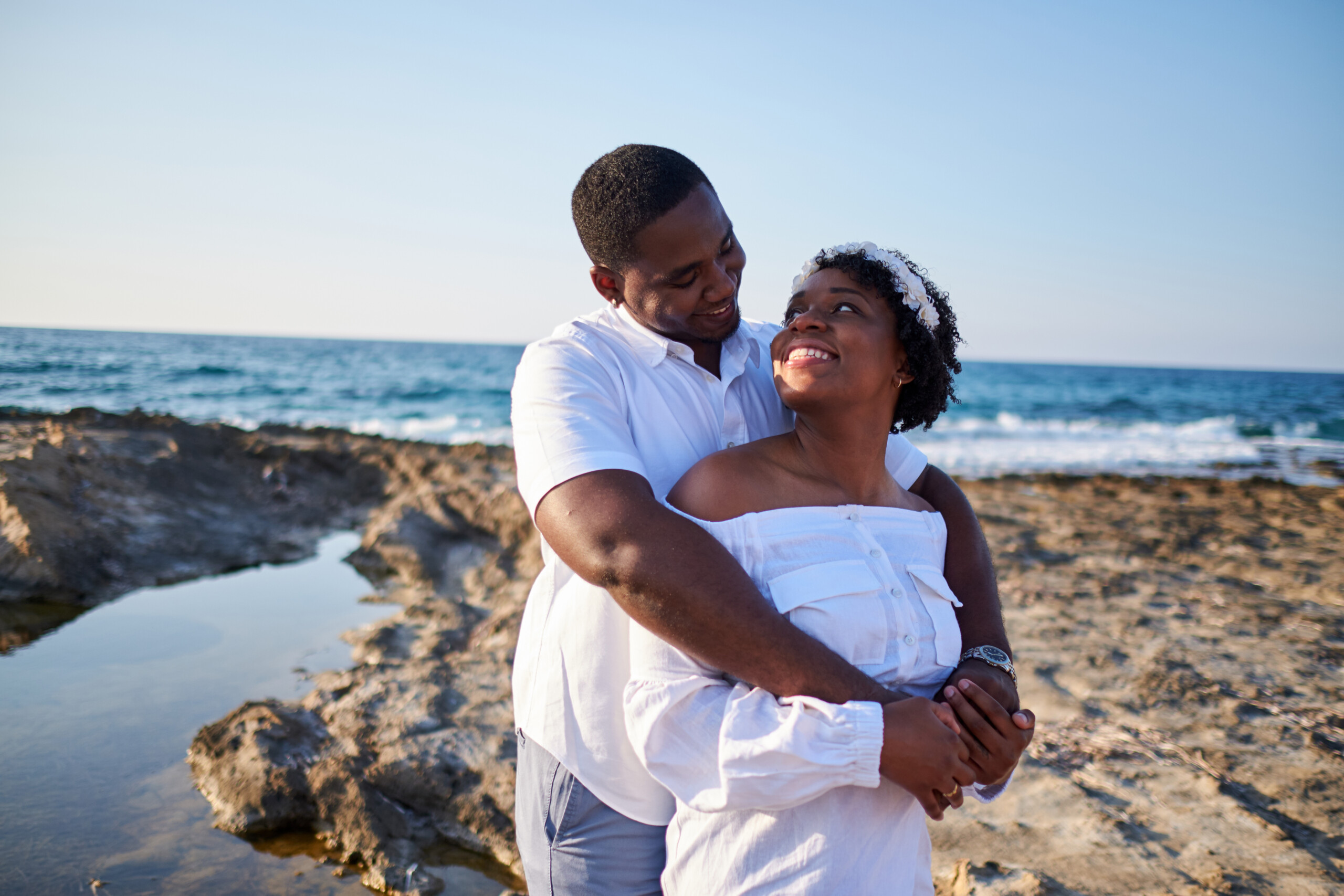 Couple's photoshoot by Stefanos, Localgrapher in Crete
Tip #4
Visiting Crete in Fall
One of the primary reasons to visit Crete in the fall is the comfortable weather. As the scorching heat of summer recedes, the temperatures become milder, making outdoor activities like hiking, exploring ancient ruins, and enjoying the beaches more pleasant. This season is perfect for embarking on scenic hikes through gorges like Samaria Gorge or exploring the island's charming villages without the intensity of summer's heat.
Crete's natural beauty takes on a new charm in the fall. The landscapes transform into a tapestry of warm hues as trees change color and vineyards prepare for harvest. The island's lush scenery creates a picturesque backdrop for your exploration, whether you're wandering through the traditional streets of Chania or relaxing on the tranquil beaches. Fall is also an ideal time for exploring the countryside and engaging in agritourism activities, such as olive picking and winery visits, where you can experience the island's rural life and culinary traditions.
In addition to its natural beauty, Crete's cultural treasures shine during the fall months. The absence of summer crowds allows for a more intimate experience when visiting historical sites like the Palace of Knossos or the ancient city of Phaistos. You can also immerse yourself in the island's local culture by participating in traditional festivals and events, such as the olive harvest festivals and the feast of St. Demetrius, which offer insights into Cretan traditions and customs.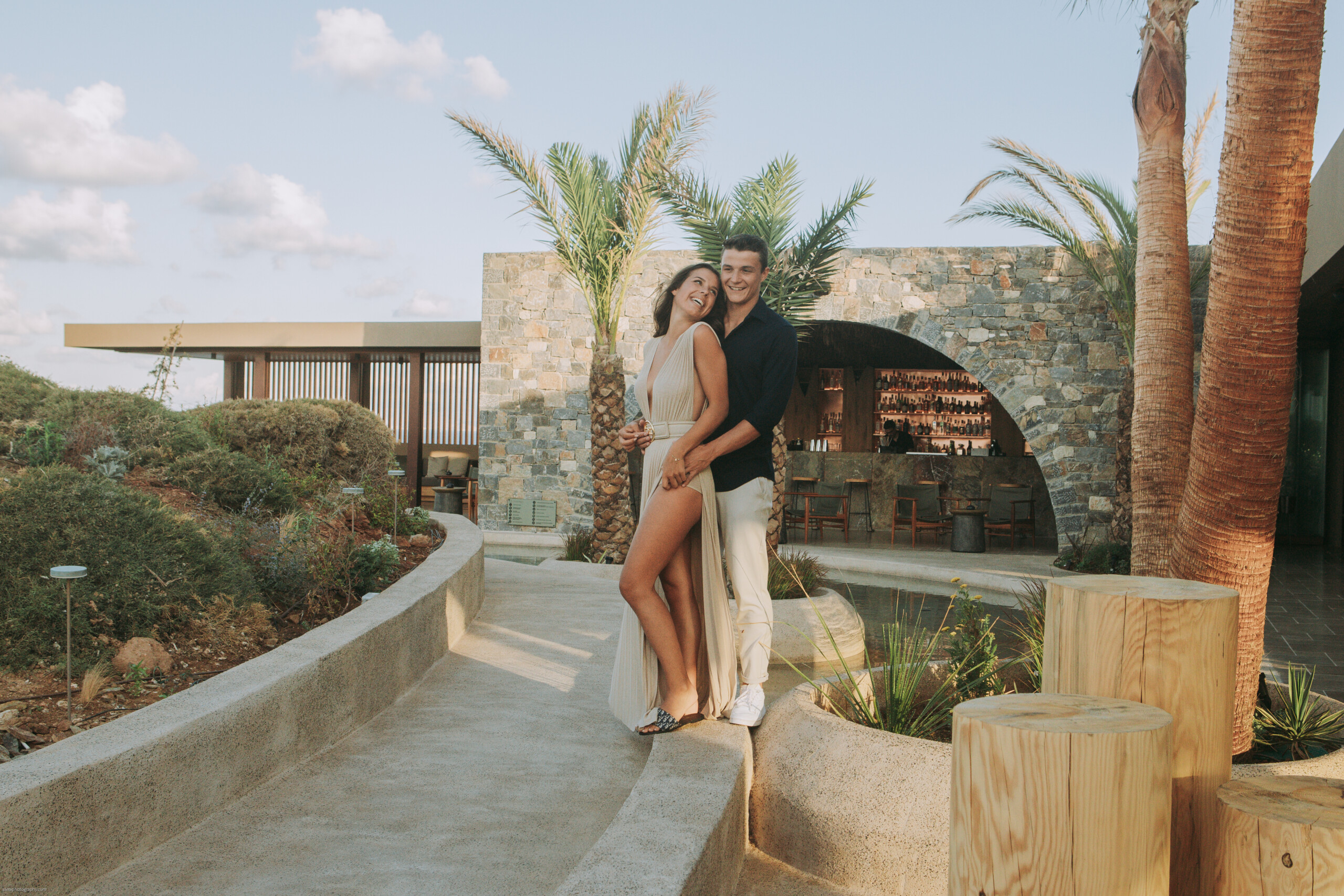 Couple's photoshoot by Sami, Localgrapher in Crete
Tip #5
Visiting Crete in Winter
One of the key reasons to visit Crete in winter is the opportunity to immerse yourself in the island's local life. With fewer tourists around, you can engage with the warm-hearted locals on a more personal level. The island's towns and villages take on a tranquil pace, allowing you to experience the authentic rhythm of Cretan life, from traditional markets to cozy tavernas filled with locals.
Crete's historical and archaeological sites shine even brighter during the winter months. With fewer visitors, you can explore sites like the Palace of Knossos or the archaeological museum in Heraklion at a leisurely pace, appreciating the ancient wonders without the summer crowds. The island's rich history comes alive against the backdrop of the quieter winter ambiance, allowing for a more intimate connection with its past.
Additionally, winter in Crete offers a unique opportunity to witness local traditions and cultural festivities. From the festive celebrations of Christmas and New Year to the rich customs of Epiphany, you can participate in or observe these age-old rituals that showcase the island's spiritual and communal values. The island's cuisine takes on a different flair in winter as well, with cozy tavernas serving hearty Cretan dishes that provide a warm and comforting culinary experience.
Couple's photoshoot by Stavros, Localgrapher in Crete
1228
Photographers & Videographers
1077
Destinations world-wide
Photo Occasions People in Crete Love