11. 5. 2018
Photo Shoot on Foot in Florence, Italy
Jaya needed some shots done with her partner in Florence. While anyone can point a camera at themselves and shoot she knew she wanted something a bit more professional and pleasing. It takes a photographer to make art, and that's what she found in Dorin, a local vacation photographer.
Florence, the Heart of Tuscany
Modern Florence has its roots as the tiny, unassuming settlement of Fiesole. Fiesole was built by the Etruscan local inhabitants in 200 BC and eventually was razed and rebuilt by the Roman Empire in 59 BC. Since then Florence has always had a prominent place in the Roman and later Italian world. It was a financial hub throughout the Middle Ages and textiles from Florence were considered some of the finest in quality.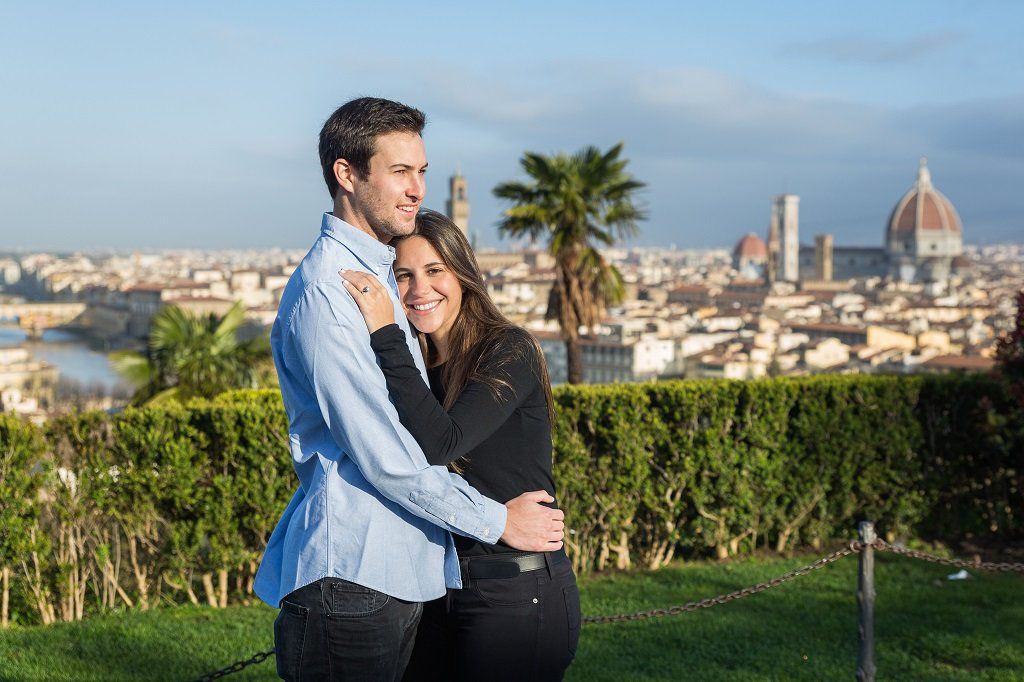 The importance of Florentine textiles continues even today. Florence is one of the world's fashion hubs, drawing artists, models, and photographers from every corner of the globe. And the Renaissance architecture draws even more people. Florence is consistently ranked among the most beautiful cities in the world.
Renaissance art such as statues and world-famous watercolor paintings also abound in Florence, as it should be considering its historical place as the birthplace of the Renaissance. For those who don't know, the Renaissance is the reinvention and flowering of art, architecture, science, and philosophy from the 14th to 17th century. The Historic Center of Florence is a UNESCO World Heritage site and the entire city receives millions of visitors a year.
Working with the Destination Photographer
Jaya knew that Florence was the destination of choice for her but how to capture the mood of this great city? She decided to reach out to Dorin, a local vacation photographer. Dorin was more than willing to consult with Jaya and find a great location for their shoot.
A scenic overlook with a walkway with few tourists was what they decided upon. There they could get views overlooking the entire city with Jaya and her partner.
As we can see, the shoot went perfectly. The happy couple made for wonderful models as Dorin gave expert advice on where and how to walk. And the backdrop of Florence gives the entire gallery an Old World character. Anyone who looks at these pictures will want to know where they were taken and more about this great city.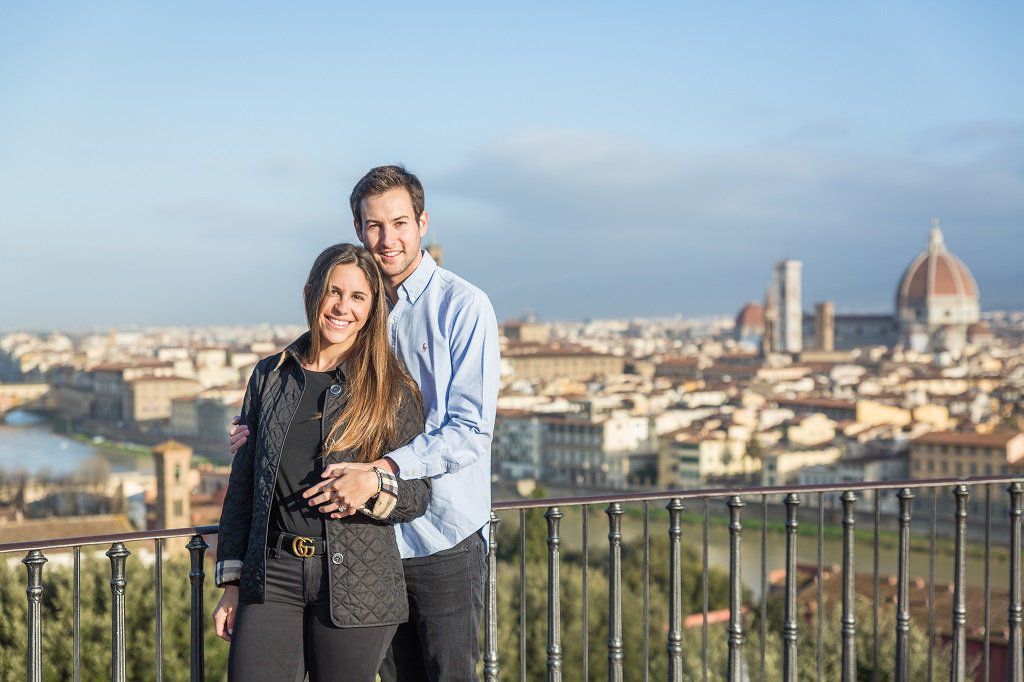 Request your romantic photo shoot in Florence now
REQUEST NOW
Why Work with a Local Vacation Photographer?
Photographers bring techniques and skills that people who rarely touch a camera may not have. Notice how the photographer managed to exclude tourists in nearly every photo. That would have been extremely difficult for Jaya to do on her own while trying to pose. Despite this being a popular location having a third person doing the shooting made it that much easier to get quality photos.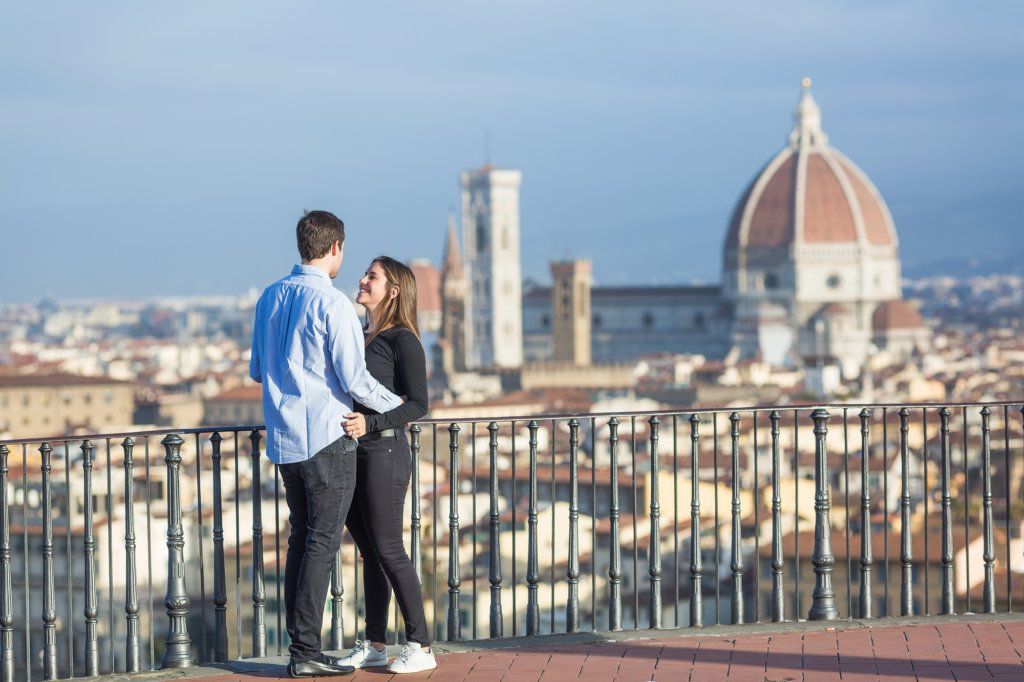 The lighting is also bright and the view is marvelous. It takes a local to know exactly when and where the best photography can be found. Sometimes wandering brings you to amazing destinations but a local photographer can bring you right there and cut out all of the wandering.
So next time you find yourself on holiday and want to commemorate the moment think about hiring a vacation photographer in Florence. That way your memories will be as bright as your smiles on that day. Safe travels!
Is an ugly zit…
RUINING your perfect pics?
Get rid of it for $15 USD!
SEE PHOTOSHOP PACKAGES
Great customer service and experience
Photoshoot in very short term
The most destinations on the market
Very positive customer feedback
1225
Photographers & Videographers
1075
Destinations world-wide
100% Money Back Guarantee
We believe in our service and quality of our photos so much that we decided to offer a 100% money back satisfaction guarantee for your photo shoot. If you don't like your online gallery once we deliver it, you can contact us within 7 days and claim your money back. Find more details in our Terms.