Nicknamed the Cidade das Sete Colinas or City of Seven Hills, every turn in Lisbon is another page into history, with its cobblestone pavements and age-old establishments that would quench your thirst for discovery and wonder. So where do we start…
Tip #1
Take a Tram Ride Around the City
A lovely way to start off your trip is a simple sightseeing trip around the city on the very traditional wooden trams. Imported from the States, they've been operating since 1873 and currently comprises of 5 urban lines throughout the city. These vibrantly yellow trams are distinctive icons of Lisbon and make for a picture-perfect milieu for your Southern European holiday postcard snap. The first trams depart at 6 am and operate until 11 pm.
Tip #2
Stroll through Rua Augusta
There are few words we can use to describe this street, one of them being that it's busy. No joke. Arrive at the lazy morning hour of 10 am and you can hear the air buzzing and chatter from waiters enticing customers into restaurants, the clinking of cutlery and dishware of the breakfast crowd, the loud foreign accents of tourists and the sound of welcoming strings from street musicians. From the Commerce Square, Rua Augusta opens with a monumental marble arch aptly called Arco da Rua Augusta or Rua Augusta Arc, built to commemorate the city's reconstruction after the 1755 earthquake. On the other end, the street leads to another beautiful square called Rossio Square or Praca do Rossio. Make sure you get a picture of the arch at dusk, in all its majestic beauty.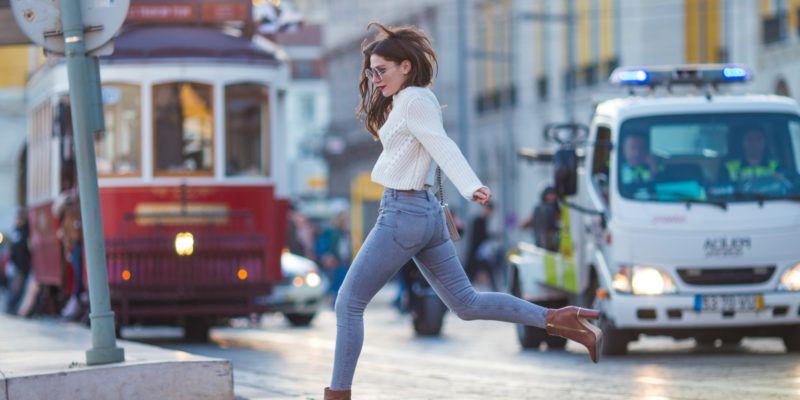 Tip #3
Go Seafood Silly
Now we're talking. Lisbon is the go-to place for a top-class culinary seafood experience. It's close proximity to both freshwater and salt-water marine life which makes it a paradise for fresh seafood lovers. Try a bacalhau à minhota, fried codfish served with thick cuts of potatoes, amêijoas à bulhão pato, clams poached in white wine and caldeirada, a seafood stew that is akin to the French bouillabaisse.
Our recommendation is Ramiro, which has already cemented its legendary status among seafood connoisseurs, locals and tourists alike. Be there early to avoid the large hungry crowds. And stock up on cash. Fine things in life are rarely cheap.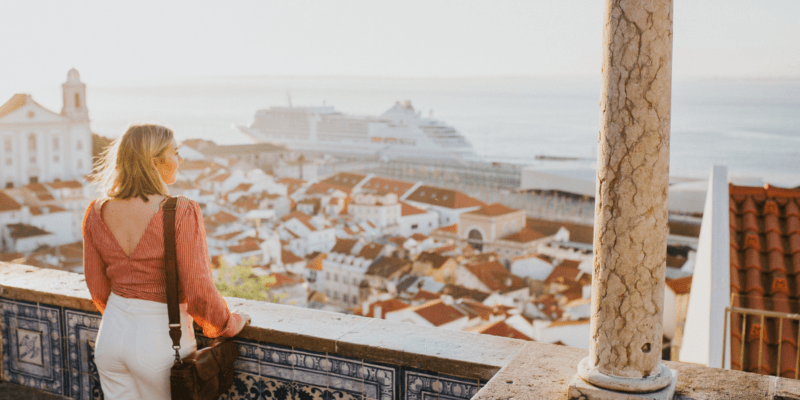 Tip #4
Pay a Visit to the Carmo Convent
The 1755 earthquake destroyed many medieval monuments and buildings in Lisbon. Some of them were damaged beyond repair and very few survived relatively unscathed. One building was left barely hanging to life and was left the way it was after the earthquake, a quiet symbol of hope and despair. Built in 1389, the Carmo Convent once served as a church, renowned for its Gothic architecture. It's now known as an open-air museum, with its roof destroyed in the disaster, gives us a crowning view of the blue Portuguese sky.
Tip #5
Indulge on Portuguese Desserts
Chances are that you've probably already had a Portuguese pastry in your life. Since Portugal was a giant empire in the 1500s, its influence spread far and wide. A quintessential dessert of Portugal is definitely the Pastéis de nata, a sweet egg tart served warm with a dusting of cinnamon and icing sugar.
Another favourite is pao de lo de ovar or wet sponge cake. The dessert, as the name suggests is a sponge cake, with a flattened middle. The center of the cake is gooey and is similar to a lava cake. Yummy!
Tip #6
Visit Tower of Belém
Even after doing all the aforementioned things, if you still don't feel like you've seen all of Portugal, you're finally going to. Torre de Belém or Belem Tower was commissioned as a defense fort at the mouth of Tagus River and the gateway to Lisbon. The image of the tower is iconic to Lisbon. An architectural achievement, the tower has influences from both the Moorish and Gothic styles of that time period. In the evenings, the tower exudes a rustic atmosphere while the fading sun casts a faint glow on its aging walls, a gentle reminder of the amount of history this city is immersed in.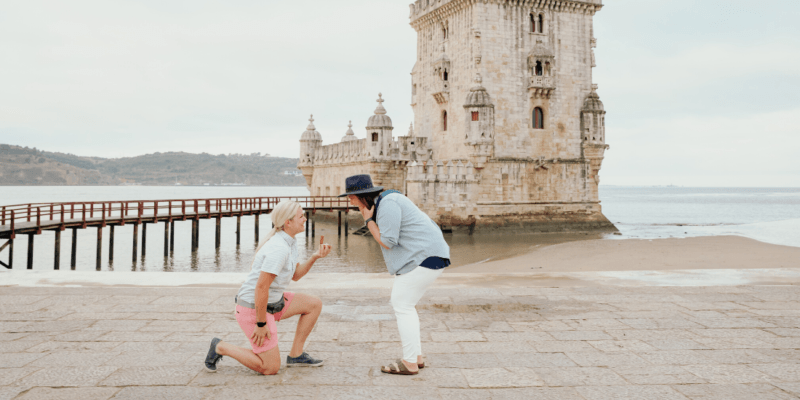 Tip #7
(Wine) Bar Hopping in Barrio Alto
Of course, we're gonna save this for the last. Along with the districts of Mouraria, Chiado and Barrio Alto are incredible wine bars that will give any other top-notch bars a run for their money. Savor the ever-popular vinho do porto or port wine, a Portuguese specialty. Go ahead and treat yourself with some "green" wine or vinho verde, while you're at it. Vinho verde is not green in color per se but drunk while it's "green", or young as opposed to wines that are traditionally drunk when "matured"
Often drinks should be served with "petiscos", a Tapas style meal, consisting of platters of hams, cheese, and gourmet seafood. Or you could be just like us and drown your sorrows away, one fancy glass of wine at a time.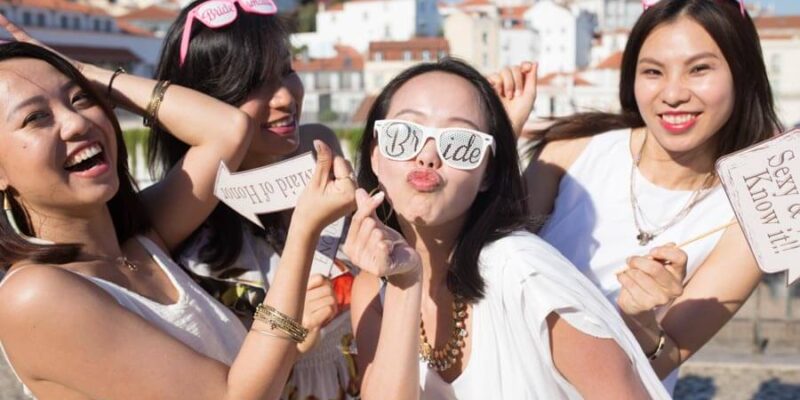 We hope that fulfilled your pursuit of getting to know Lisbon a little better. Have a good holiday, and better get the gym membership ready when you get back home. If you plan to spend some time in Lisbon and want to have your memories taken by local professionals.