25. 9. 2019
20 Incredible Bachelorette Photoshoot Session Ideas That Will Make You Jealous
Whenever we hear about a bachelorette party, certain things come to mind; its champagne time, dancing on the club tables, male strippers. Basically breaking the rules even if it's just a little. However, this does not always have to be the theme. We can always change the stereotype. After all, drinking ourselves silly and spending a lot of cash unnecessarily are not the only ways of celebrating our exit from a single life.
Thankfully, the era of going unconventional is here with us and we can still have lots of fun while at it. In our article today, we will have a look at some 20 incredible bachelorette photoshoot session ideas that you can consider to make that bachelorette party an absolute success. Read on for some creativity that is bound to make you and the girls have the time of your lives out of the ordinary.
Idea #1
How about an Adult Camp?
If you and your girls are looking for an interesting way of having some pre-wedding fun, then going on an adult camp is a brilliant idea. Choose a campsite with close proximity where it's easier to get everyone together. At such a camp, you can be sure to act like kids, only that there are booze and a lot of grownups fun. You can be sure to find games such as beer pong and the campfire part is almost inevitable. If your campsite has an all-inclusive package including all meals, accommodation and an open bar, then this is even better. Be sure to get lots of photos by indulging in a seriously crazy bachelorette photoshoot session for old times' sake.
Idea #2
Have Fun Sipping at Sea
Most bachelorette parties are more or less limited to crowded lounges and bars. You can choose to do yours differently and throw in some creativity where you and your girls will have fun that is way out of the ordinary. Choose a theme that communicates "this is the last sail before the veil". If you happen to be lucky enough to live near a large water body, charter a small yacht and have some fun sea time! Get sailing as the sun shimmers on your bodies and feel free to have some ''few for the sea.''
Idea #3
Wine Tasting is Too Common. How about a Distillery Tour?
It is all about having fun creatively. Rather than having to go for some wine tasting session, going to the distillery itself adds on to the gist of the entire experience. Knock yourselves out with the shots that keep coming and take advantage of the great cocktails as well. However, remember to proceed with moderation.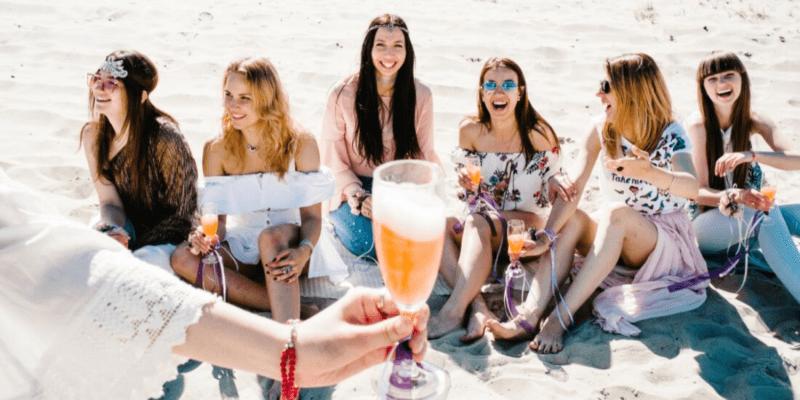 Idea #4
Get Your Artistic Groove On
You can make your bachelorette party about exploiting your creative juices all over the place by making it a paint party. You do not even have to be artistic but who knows where a glass or two of wine and a blank canvas to be fully expressive will lead you? Better yet, you can try out pottery. It is quite in-trend. Go to a ceramic studio that allows to BYOB. The best part is that you'll take home your beautiful piece of art as a souvenir to commemorate your departure from singlehood. Feel free to add it to your gallery collection.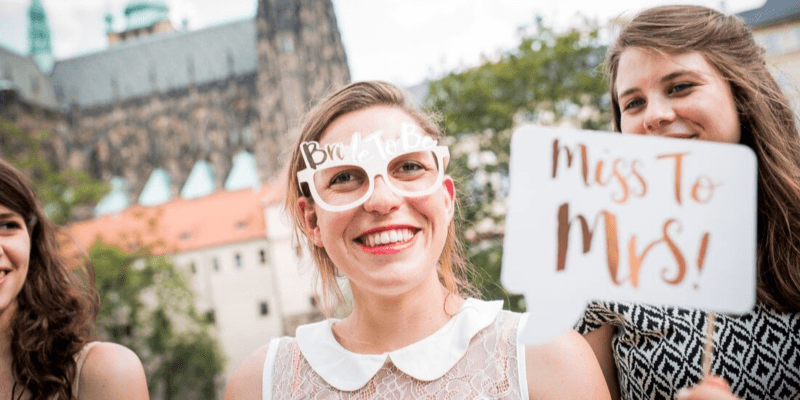 Idea #5
How Does a Wellness Weekend Down at the Spa Sound?
If you're the kind of bride that prefers a low-key kind of theme, then you do not have to succumb to the conventional bachelorette party with the girls. Take your time to look for a destination spa and enjoy the whole wellness experience. It will not only bestow unto a chance to relax and unwind from the whole wedding planning but it is also a great chance to bond with the bride's maids.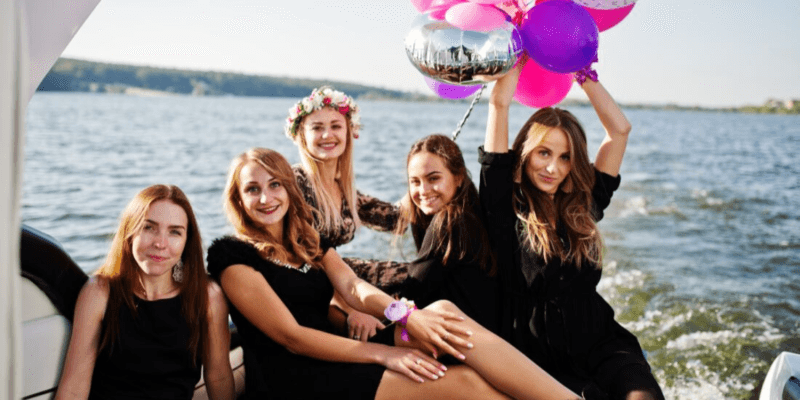 Idea #6
Rent a Holiday Home and Make the Best Out of It
Rather than having to compete against all other bachelorette groups at clubs and hotels, consider a different kind approach and experience. Gather the squad together in a nice budget-friendly holiday home where you can all relax in and call home for the weekend. Better yet, it would be the best moment to indulge in some hot bachelorette photoshoot session with your girls.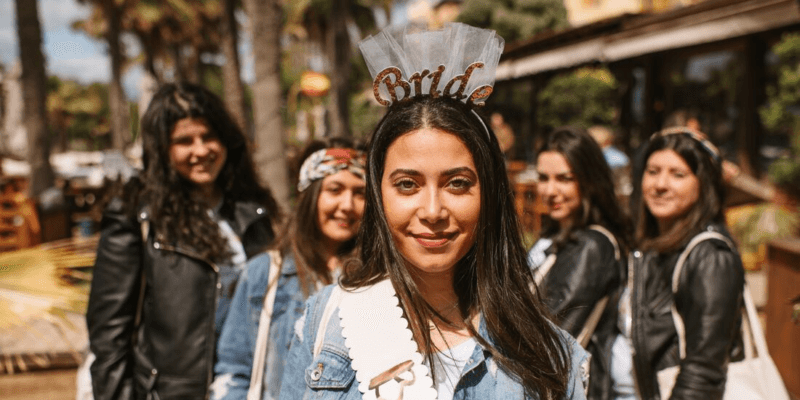 Idea #7
It's Insta-game Time the Country Way
Grab those cowgirl boots, hats, and honky-tonks and have a photo session themed country. If you can, bring in all the props including a rodeo, Tennessee whiskey as well as barbecue. Be sure to have the time of your lives with lots of photos that you can, later on, flaunt on Instagram.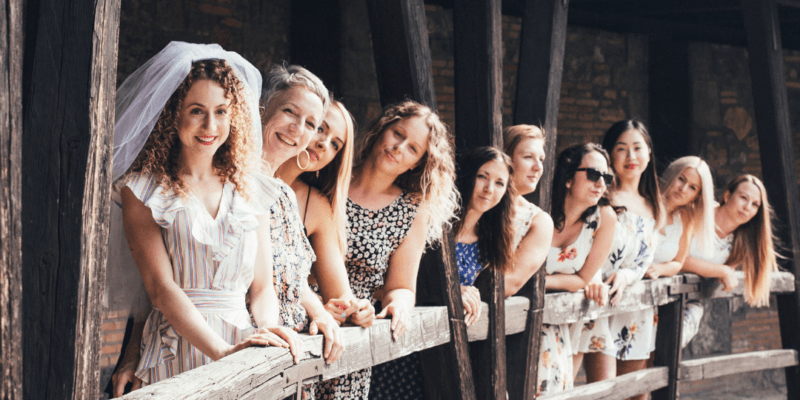 Idea #8
Get the Girls Together and Enroll in a Group Class
Nothing comes close to strengthening the bond between a bunch of girls like activity in which they all sweat out together. It can be as beginner-friendly as a basic Zumba class or even get as intense as a cycling class. You can always treat yourselves to some fun affair afterwards, for instance, celebratory cocktails.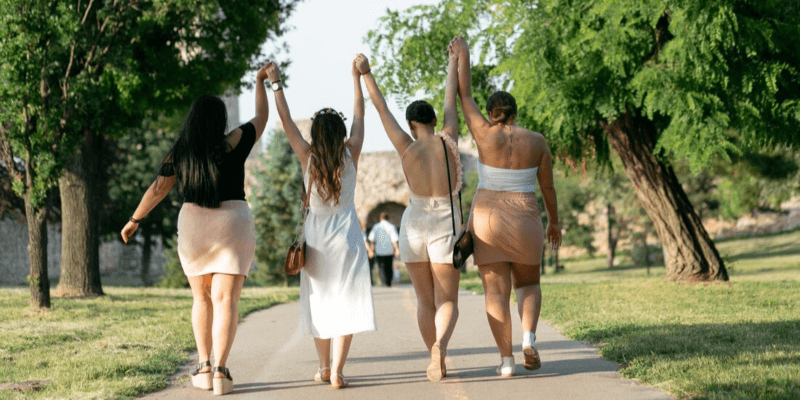 Idea #9
Sleepovers are Timeless
If you're looking for a super awesome excuse to eat ice cream like never before while spending nothing outside your budget really, then a sleepover is the way to go. Remind yourself what it feels like to be 13 again and bring out all those shelved movies. You can even look up some amazing movies whose main theme is bachelorette parties and simply go with the flow.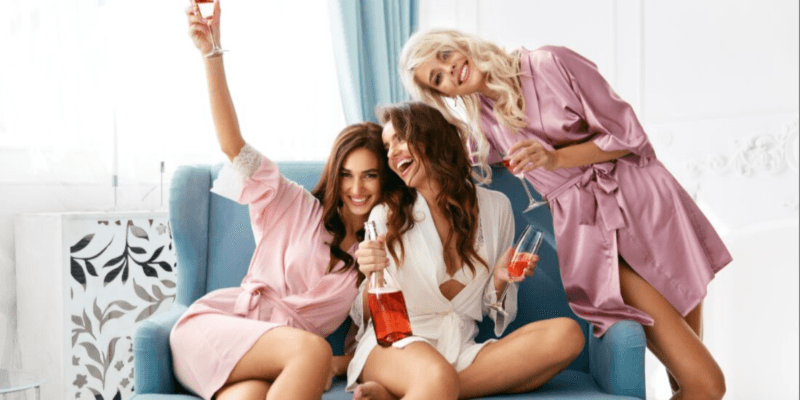 Idea #10
Consider a Beauty Shots Party
You are with the girls and it is given that after some point, everybody will be on their phone flaunting pictures of the day on Instagram. Why not take advantage of this fact and ensure that everyone has some quality photos for the gram? Grab your favorite Localgrapher, dress up and head to the studio for some serious photoshoot session that brings the beauty in each and every one of you.
Idea #11
Big Spice Things Up with a Treasure Hunt
If you're big on games, especially on planning them, you can decide to come up with a nice and elaborate treasure hunt. Make sure that it involves some traveling, interacting with strangers s and solving riddles. Have everyone go with the flow and see where the night takes you!
Idea #12
Get Out of Your Comfort Zone and Enroll in a Pole Dancing Class
This you will love for sure. Make the whole theme about learning how to pole dance. In addition to being lots of fun, it makes quite an intense workout session. Your girls will never forgive you for making them attend this class especially due to the sore muscles that you will all take home with.
Idea #13
Boost Your Cooking Skills
If you've never been much of a cook, you can use your bachelorette party to polish up those skills. After all, you're a wife to be and you will be required to fix up a meal for your man and kids from time to time. Be bold to try out new recipes. Who knows, you might just be the next Claire Smyth!
Idea #14
Plan Some Outdoor Activities
If you've never been bungee jumping, zip-lining or sky diving, then this is the perfect time to kick it off your bucket list. Face all your fears and have some tantalizing adrenaline rush moments alongside your girls.
Idea #15
A Road Trip is Always a Splendid Idea
Road trip days do not end at college. You can decide to embark on a budget-friendly two to three days' journey. Be sure to take indulge in some intense photoshoot session especially one that catches people off guard. Remember, don't drink and drive!
Idea #16
Try Out Some House Hopping
Identify some activities that can be done indoors and then start out at one of the girl's house with activity one and then proceed like so till all the activities are completed. Let the picking of the activities and houses be random to add on to the fun.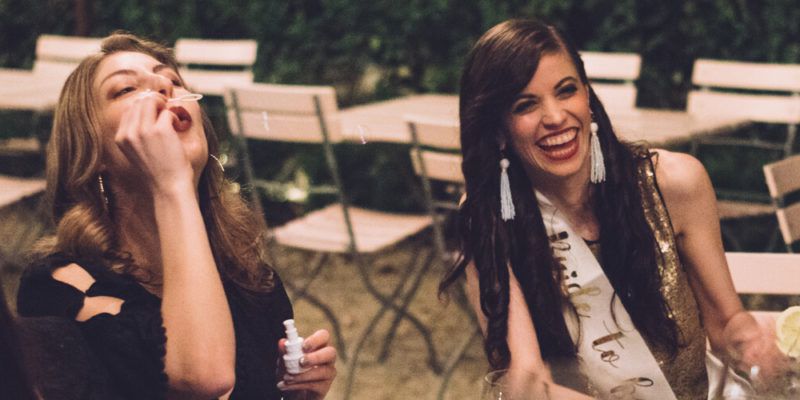 Idea #17
Give Back to Society
The wedding day is mostly all about the bride. However, you can always change that mentality and use that opportunity to give back however little you may think it is. There are numerous activities in which you can participate in together. You can run at a charity marathon, find an activity to fundraise, or even volunteer at a home for the old.
Idea #18
Go out to a Comedy Club
Your bachelorette party does not always have to lead to a strip club. You could try out a comedy club instead. This is actually a pretty much safe way of going about it as a couple of years later, you won't have any worries of ever being tagged in a photo that puts you in an awkward situation. Like stranger's bottom jiggling in your face.
Idea #19
How About a Part Themed, Self-care?
Take time to have a meditation class, do some yoga, or even have a healthy meal. Make it a day where you and your squad focus on self-care rather than having to nurse unnecessary hangovers.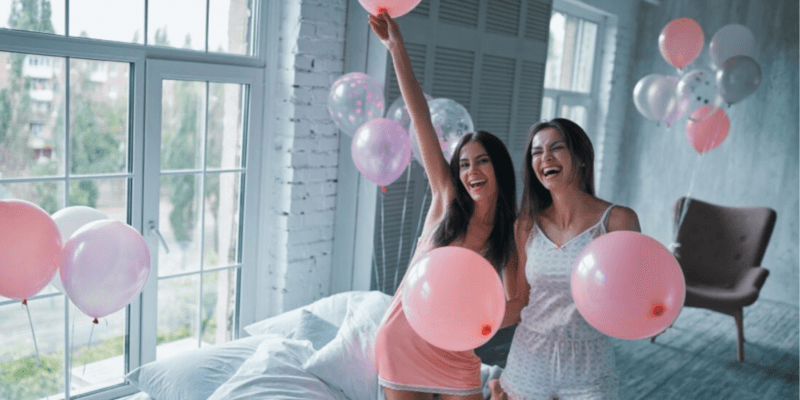 Idea #20
Cross Some Items off Your Bucket List
Take out your bucket list of all the things that you have always wanted to accomplish but never have for one reason or the other. You might not do them all in one weekend but there are several that you'll manage to cross off the list.
A bachelorette party does not have to go down the conventional way. There are loads of fun ideas and things to do to make the day a success and worth the while. With the 20 tips above, you can be sure to pull off an all fun and modest party. As always, never forget the photoshoot session part of it as all we can do is keep the memories in the pictures for old time's sake.
Buy memories, not things…
Limited time only!
SEE OUR GIFT CARDS
Great customer service and experience
Photoshoot in very short term
The most destinations on the market
Very positive customer feedback
1114
Photographers & Videographers
990
Destinations world-wide
100% Money Back Guarantee
We believe in our service and quality of our photos so much that we decided to offer a 100% money back satisfaction guarantee for your photo shoot. If you don't like your online gallery once we deliver it, you can contact us within 7 days and claim your money back. Find more details in our Terms.