15. 8. 2018
Family Meandering through Historic Menorca
The Mediterranean appeals to vacationers of all ages. Anyone from the very young to the very old will appreciate the mild breezes and gorgeous turquoise waters. The Balearic Islands and Menorca sit right in the heart of the fabled sea and are the location of a wonderful 50th anniversary. What better place to do a photo shoot could there be?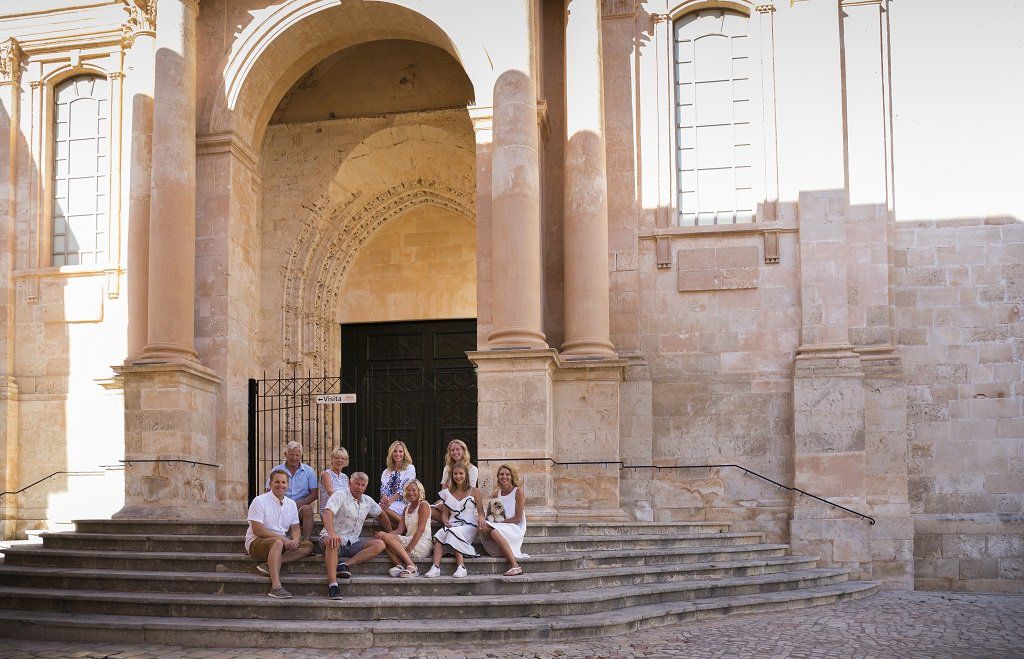 The Historic Balearic Islands
Spain's Balearic Islands sit in the Mediterranean and are a special province all their own. A fusion of Catalonian and Spanish influences have shaped the history of the region for centuries. And even before then they've traded hands for centuries. The Greeks, Rhodesians, Phoenicians, Romans, and Ottomans have all left their mark in this contested region.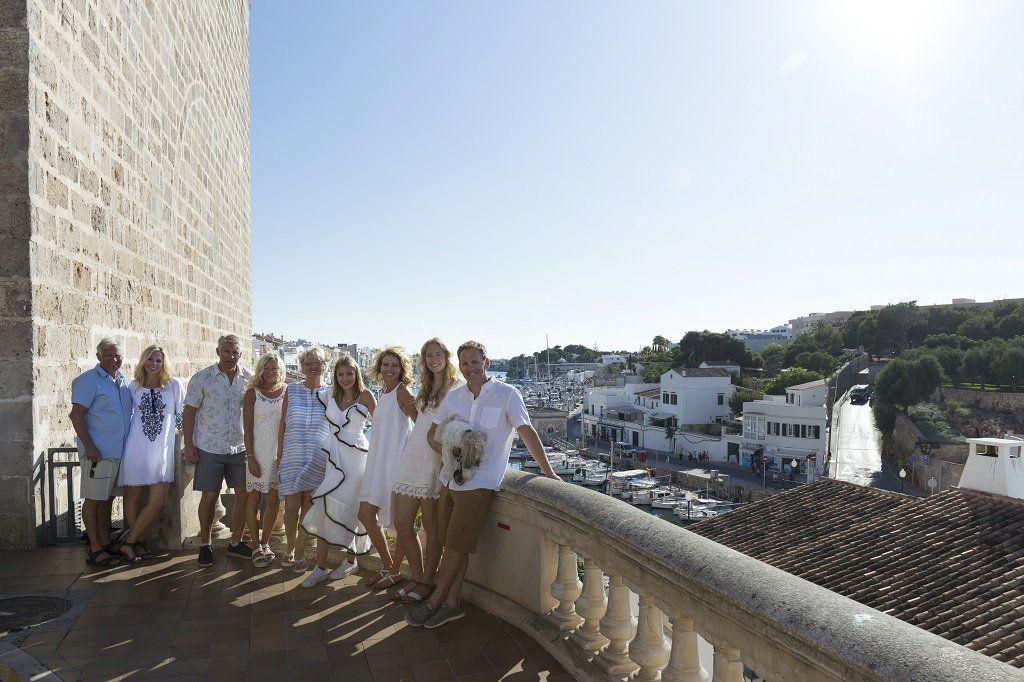 The region is home to a dialect separate from Standard Catalan and is the language spoken and understood by most people on the islands. Ciutadella de Menorca, on the island of Menorca, is where this photo shoot took place. It along with the town of Maó are the major municipalities of the area. Also known as Vella i Bella (The Old and Beautiful) it also has fewer tourists visiting compared to Maó and the off the beaten track nature of it makes it well worth exploring on your next visit to Menorca.
Celebrating Life Milestones
Having a photo shoot for major life milestones is something not enough people do. Life milestones can be traditional ones such as marriages. They can include such events as a graduation or something as non-traditional as paying off the last of your credit card debt. The purpose is to remember the day for what it is and why it was so special.
Request your anniversary photo shoot in Menorca now
REQUEST NOW
50th anniversaries between couples are especially important to document. The number itself is fortuitous, for one. And the rarity of such a long-lasting bond is so much easier to share with others when they see that you decided it was worth taking a special trip abroad for the occasion. How you celebrate your anniversary can vary depending on your tastes. A fancy dinner might be better suited for some couples. And others might prefer a simple walk in the park they first met. But it's always worth driving home the special-ness of the event by hiring a professional event photographer.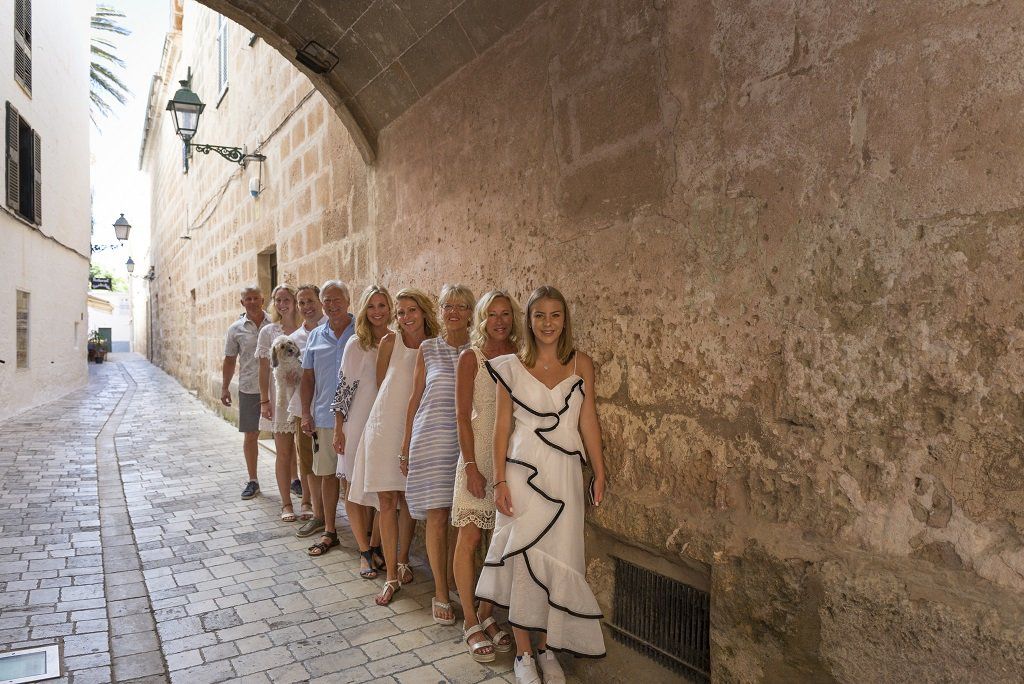 Jesus was quite up to the task, as we see here. As a local family photographer, he was able to guide the small group around Ciutadella de Menorca to exactly the right places for fine photography. Balconies give sweeping views of the surrounding city in some of the photos. And in others the waterfront provides a beautiful backdrop for all the smiling faces.
Kris clearly coordinated well with Luka because the entire family is also dressed in a very color coordinated fashion. All of the pastel blues, whites, and creams work very nicely to keep everyone looking harmonious and "together" as a family.
The colors also work nicely with the typical pale colored buildings and bright sky of the Mediterranean region. These are the sort of tips that hiring a local photographer will share with you. If they'd simply come dressed in whatever they thought of as their best, it would have made for a far more chaotic series of portraits even if the scenery was exactly the same. Next time you plan for your next life milestone, don' forget to have someone behind the camera as well!
Buy memories, not things…
Limited time only!
SEE OUR GIFT CARDS
Great customer service and experience
Photoshoot in very short term
The most destinations on the market
Very positive customer feedback
1142
Photographers & Videographers
1023
Destinations world-wide
100% Money Back Guarantee
We believe in our service and quality of our photos so much that we decided to offer a 100% money back satisfaction guarantee for your photo shoot. If you don't like your online gallery once we deliver it, you can contact us within 7 days and claim your money back. Find more details in our Terms.