26. 10. 2017
Game of Thrones Filming Locations in Dubrovnik: Photo Shoot to Remember
Experience the scenery of the Game of Thrones first hand with a private photo shoot of your very own. Game of Thrones fans can capture unique, irreplaceable memories with our professional vacation photographer, Nino, in the majestic city of Dubrovnik.
Throughout the many years Game of Thrones has been filming, many locations have been included but none truly compare to Dubrovnik, Croatia. Our professional photographer, Nino, a Dubrovnik native, is the best anyone could ask for. His vast knowledge of the lands and its structures helps to give great insight allowing for outstanding photographs and memorable experiences.
The Many Faces of King's Landing and The Red Keep
King's Landing, home of the now Queen Cersei and the late Kings Joffrey and Robert, was filmed using many historically beautiful locations in Dubrovnik. Those included in the vacation photo shoot are Trsteno Arboretum, Gradac Park, Pile, Lovrijenac Fort, Bokar Fort, St. Dominic's Street and the Belvedere Atrium.
Photo: Nino, Localgrapher in Dubrovnik
Hauntingly Beautiful Bokar Fort and Lovrijenac Fort
While every one of those locations are breathtaking to no end, two seem to stand out for couples looking to capture their love: Bokar Fort and Lovrijenac Fort. Both were featured countless times, mainly in seasons 3 and 4, as the well known King's Landing and the iconic Red Keep.
The scenery provided by Bokar Fort and Lovrijenac Fort is nothing short of impressive, one might even say hauntingly beautiful, considering the amount of death that has occurred over the years in Game of Thrones. St. Dominic's Street is a must-see and located a short distance away from the forts. It was featured repeatedly and best known for the setting of Cersai's humiliating Walk of Atonement but was commonly used for numerous busy market scenes.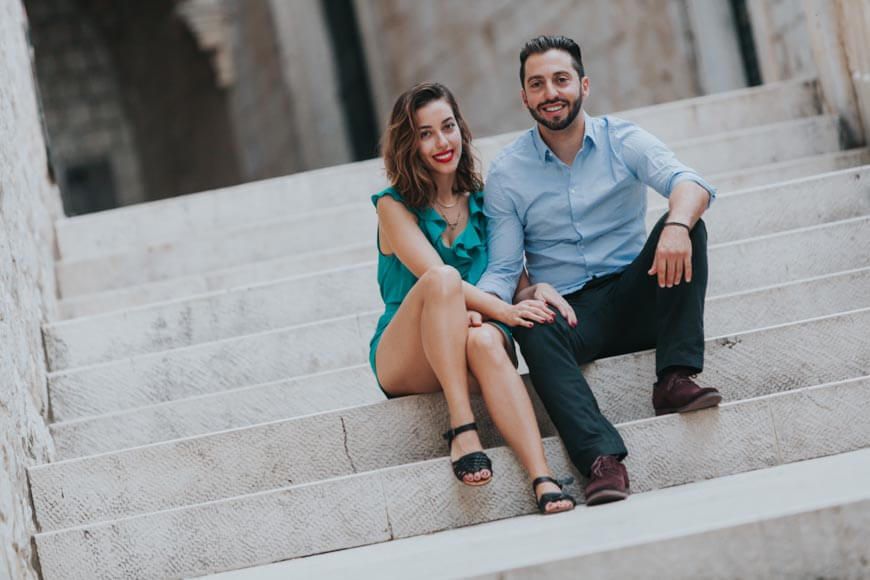 Photo: Nino, Localgrapher in Dubrovnik
Pile Gate, the Main Entrance to the Old City
Pile is another location featured many times for its beautiful waterfront view of the Adriatic Sea. Fans will recall the heartbreaking moment when Cersai and Jamie Lannister regretfully sent their daughter, Myrcella, away to Dorne for her safety. Shae and Sansa also shared a seaside conversation while gazing at the ships sailing away. No doubt a magnificent location to include in your Dubrovnik photo shoot package.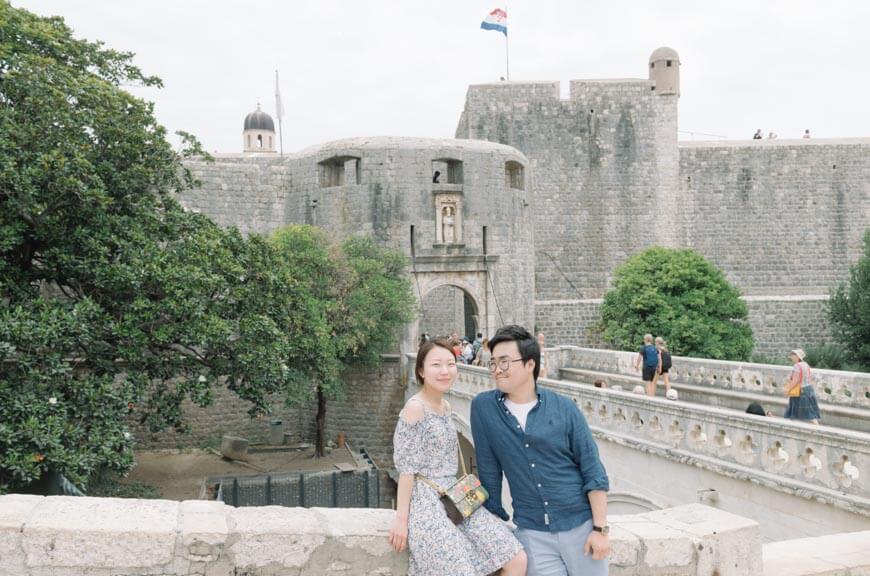 Photo: Nino, Localgrapher in Dubrovnik
The Twisted Trees in Gradac Park
Gradac Park is another wondrous location any Game of Thrones fan will be ecstatic to see in person. The twisted trees, flowing greenery, and amazing views are sure to satisfy anyone lucky enough to have their own Dubrovnik GoT photo shoot. Best known as the setting for the tragic Purple Wedding, this location is sure to provide lovely photographs with ease.
While King Joffrey may have lost his life here, while fans definitely weren't complaining, it doesn't cast even the slightest of shadows over the location itself. Nearby is the Belvedere Atrium where Prince Oberyn's gruesome death during a Trial by Combat took place. A vast, impressive view of the sea and architectural beauty are in no short supply here.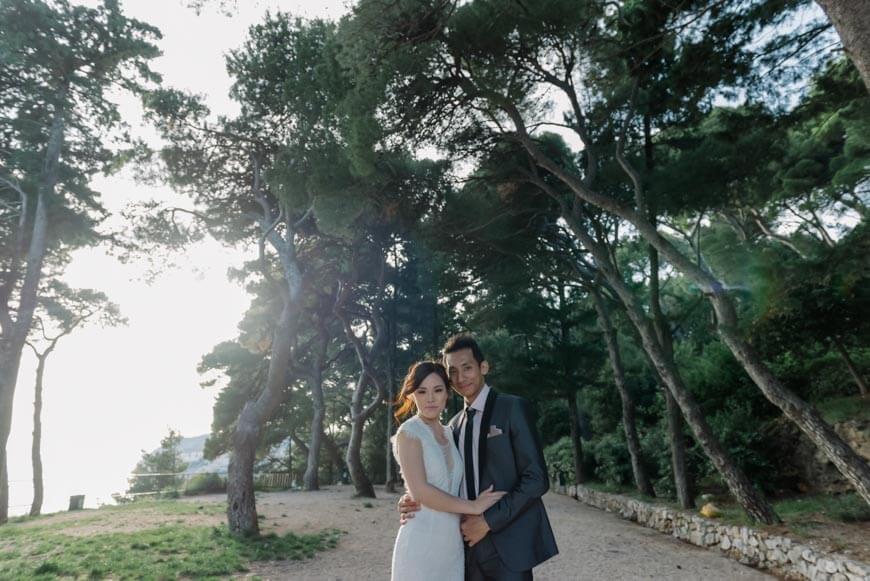 Photo: Nino, Localgrapher in Dubrovnik
Walking Through Floral Pathways in the Trsteno Arboretum
The Trsteno Arboretum is easily one of the most magnificent sights to see in Dubrovnik. Securing a private photoshoot at this GoT filming location is worth its weight in gold. Whether you are with a loved one, or enjoying the sights with friends, the arboretum is sure to please.
Featured prominently during seasons 3 and 4, this setting was favored by the late Lady Tyrell and Queen Margaery for the gardens that reminded them of their home in High Garden. Many in the series often flocked to the glorious, botanical location including Sansa, who was quite fond of walking the calming, floral pathways.
Capturing the Lush Gardens and Busy Markets of Qarth
The Great City of Qarth, best known to host the One True Queen, Daenaryus, and her newborn dragons for a short time, filmed mainly in Dubrovnik. The Minceta Fort, known as The House of the Undying, will certainly bring back memories of Daenaryus and her dragons being held captive by the Undying Ones.
The Island of Lokrum may be even more notable to fans but not just for it's incandescent blue and green waters of the Adriatic Sea, which are sure to instantly impress. Instead, once you get the chance to soak in its unbelievable gardens and stone walkways, you'll truly know you're standing in the heart of Qarth and all its natural glory.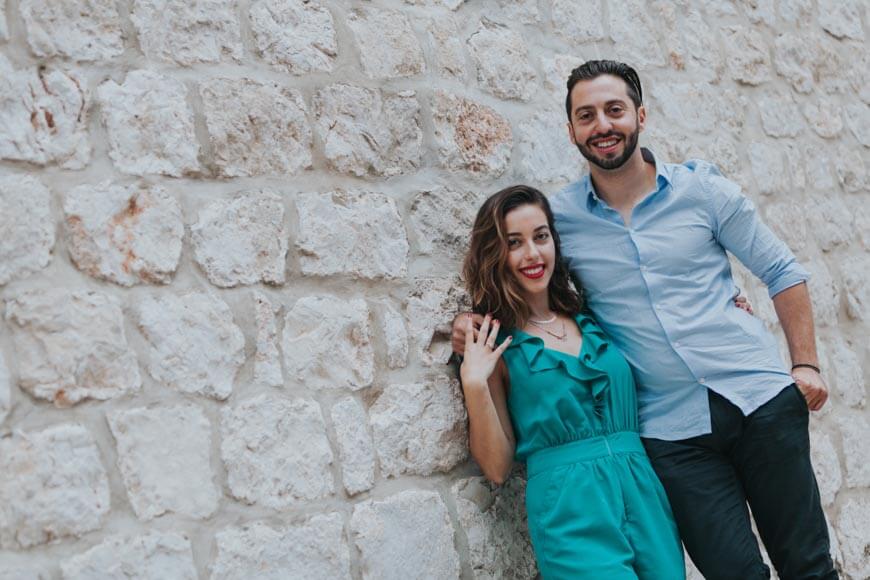 Photo: Nino, Localgrapher in Dubrovnik
Booking Your Game of Thrones Professional Photo Shoot
Our photographer, Nino, a local to Dubrovnik, knows the area extremely well. His friendly nature and freestyle shooting make for a wonderful atmosphere, setting the mood for a productive photo shoot. Nino developed a passion for photography at a young age and the love has only grown. Finding the optimum Dubrovnik locations for your GoT photo shoot will be first priority but don't forget to take in the many local sights along the way.
We cater to travelers of all kinds whether you are celebrating your wedding with a picturesque Croatian honeymoon, traveling with friends or taking on Dubrovnik solo, we have a Game of Thrones photo shoot package for you. Simply decide how many locations you want and we'll do the rest, even helping you to easily navigate the area. You don't want to miss a thing while visiting Dubrovnik especially if this is your first visit.
Traveling through Croatia won't be complete without getting a professional photo shoot featuring Game of Thrones filming locations. Don't wait any longer to immortalize yourself in the lands of Westeros and all of its magnificent beauty.
Is an ugly zit…
RUINING your perfect pics?
Get rid of it for $15 USD!
SEE PHOTOSHOP PACKAGES
Great customer service and experience
Photoshoot in very short term
The most destinations on the market
Very positive customer feedback
1225
Photographers & Videographers
1075
Destinations world-wide
100% Money Back Guarantee
We believe in our service and quality of our photos so much that we decided to offer a 100% money back satisfaction guarantee for your photo shoot. If you don't like your online gallery once we deliver it, you can contact us within 7 days and claim your money back. Find more details in our Terms.