8. 10. 2019
25+ Vacation Photography Tips which Will Take Your Captured Memories to the Next Level
You're about to go on an amazing adventure. Recording your memories is one of the most essential condiments to a perfect vacation. Isn't it? During travels, you want to snap photos that will not only look great on your feed but also express your journey's story and reflect what you were experimenting with during a certain moment throughout your vacation.
Capturing your memories just as you remember them by means of some lovely photography is simply necessary. If you were looking for some vacation photography tips for your next vacation, you've come to the right place. Trust us, if you follow these tips, you'll have tons of content and capture some of your best images while traveling. 
You can book one of our lovely vacation photographers available in your destination and let them know exactly what you expect from the photoshoot using these tips. Let's snap away, shall we?
Tip #1
Storytelling
Generate engaging vacation photography. Tell a story throughout your trip. You can do this by taking photos of you traveling from point A to point B or while walking to the nearest festival or restaurant, or even shooting your "last day at". Creating a narrative of your journey is always best! While on your vacation photoshoot, you can ask the photographer to snap photos of you that tell a story, ask them to help you with posing and figuring out the best spots for this!
Tip #2
Capturing Emotions
What's the best way to capture emotion? Capturing faces. When visiting new and exciting locations, it's easy to get sidetracked and just photograph the scenery. Our professional advice? Not forgetting the most important part, the people on this trip with you.
Our professional vacation photographers will capture these emotion-filled memories is by photographing the expressions of your friends and family while you're enjoying yourself. While trying out new foods, exploring an open space, hiking, laughing. You name it.
Tip #3
Capturing the Details
Detail photography is sensational! These photos will be the most magical and eccentric in your album. Your personal photographer will help you find tiny details along the way that'll make your photos totally exclusive. Detail photos are perfect for couples, honeymoon goers, or proposal vacation photography. Picture a lovely hammock resting on the beach, a single bamboo shoot in the middle of a forest, tiny sea bubbles amidst the waves, while all you do is enjoy.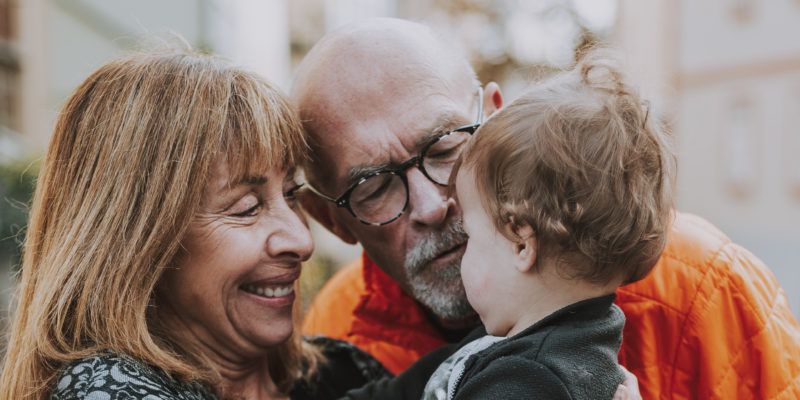 Tip #4
Capture the Essential Moments
When intending to capture fascinating photography on your own, you need to take your camera (even if it's your smartphone) everywhere you go. If you know you'll be visiting a tropical location, you'll need to consider packing waterproof cases and bags. With a personal vacation photographer, you'll be able to enjoy yourself. Ask them to follow you to your next adventure and capture you at your most lively self. These will not only be the most memorable photos, but they'll also be the most authentic and fun!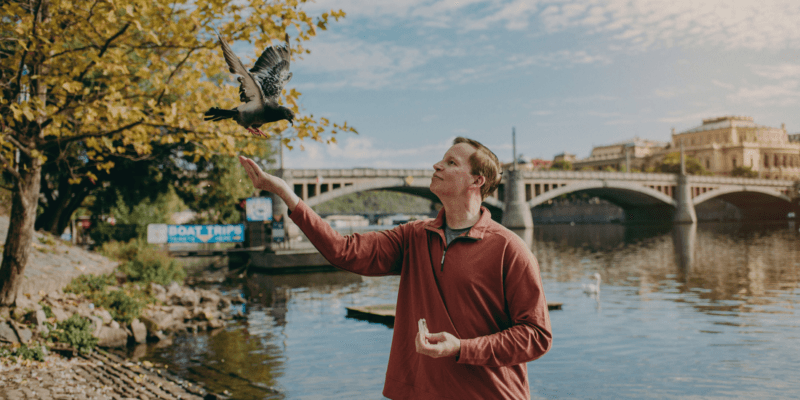 Tip #5
The "Right" Amount of Landscape Photos
This is a big one! Unless you'd like to have a vacation photo album of professional scenic photography, you'll need to ask for the right amount of landscape photos. Your personal photographer will most likely advise you on this: Having people in photos, showing emotions, and details will give your vacation photography album the spark it needs. It's important to create a narrative. 
A professional photographer will surely take scenic shots for you, especially when you're at a striking location (you can even frame these in the future), however, consider being a part of these shots as a way of adding authenticity!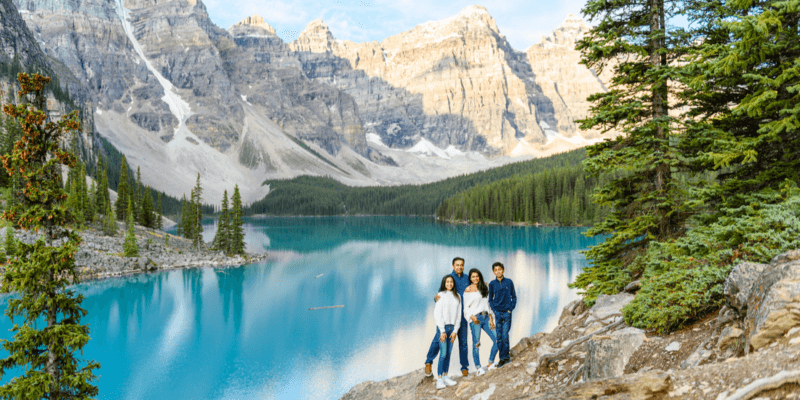 Tip #6
Capturing Wildlife
Capturing a compelling creature shot is just plain great photography. Wildlife is one of the neatest parts of traveling somewhere. Divert from the tourist path and explore other areas to capture mother nature at its most essential state. Ask your personal photographer which are the safe spots to capture some alluring wildlife shots while you explore.
Tip #7
Capture Pure Moments
Having photos taken of some of the more candid moments on your vacation results in splendid photography. Relaxing on a hammock, having a great drink, relaxing by the beach, taking a nap with a striking tropical scenery in the background… Sure, posed vacation photos are bound to happen, and there's nothing wrong with that. Be that as it may, ask a professional vacation photographer to snap more genuine photos, too. Don't be shy! When you look back on them you'll fall in love all over again.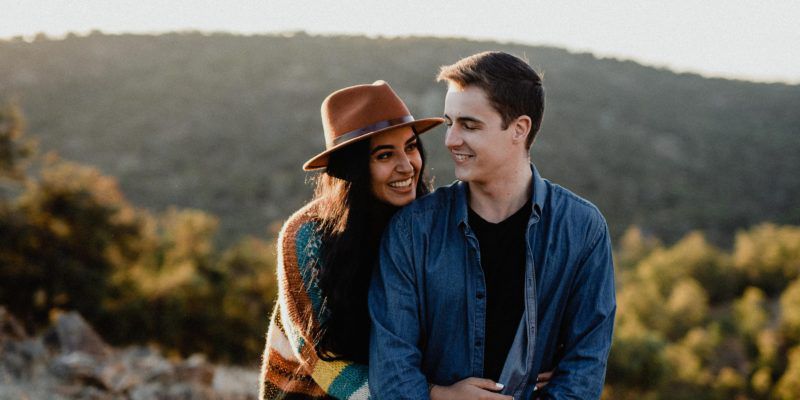 Tip #8
Memorable Meal Photos
This is a great vacation photography tip because let's face it, going on vacation is the perfect opportunity to try new things, especially local cuisine. Snapping a great shot of new meals you're trying with your family and friends are perfection. You can also include shots of your meal-tasting while featuring a lovely landscape in the background.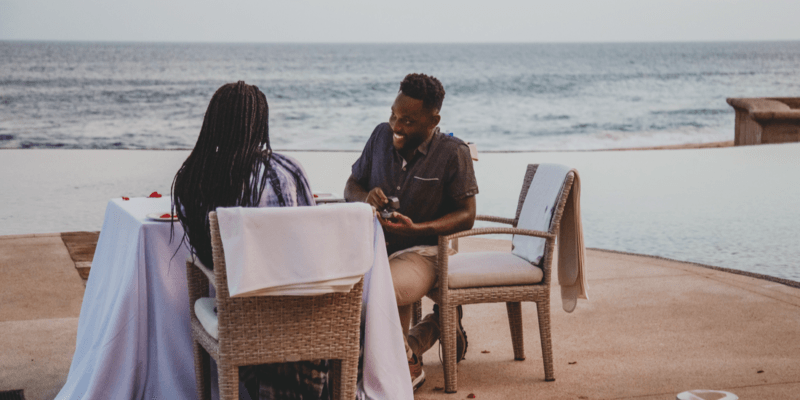 Tip #9
Avoid being Cliché
If you want to create an incredible professional vacation photo book, let's get creative! As you visit these new and exciting spots, try to avoid the clichés of it all. Your personal photographer will more than happily shoot the more traditional photos, but if you want something a bit more thought-out, they will definitely aspire to create some unique content that reflects what you're experimenting throughout your journey.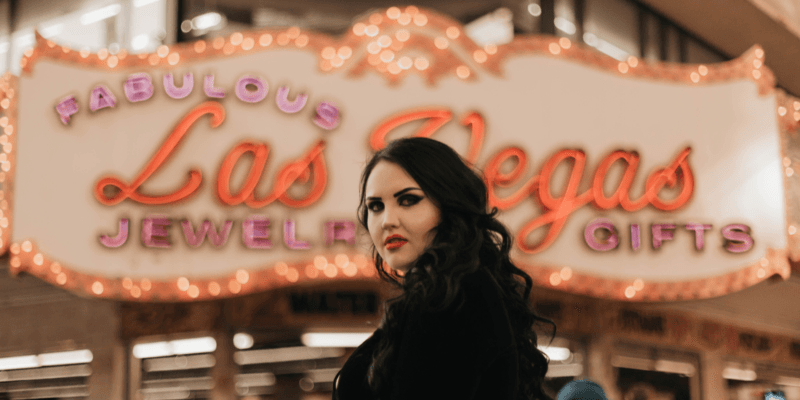 Tip #10
Snap the Local Lifestyle
Nothing tells a story like transmitting the vibe of a new place through its people and culture with photography. If you're up to it, consider getting photographed while interacting with shopkeepers and interesting people on the street. These photos will create context and emotionality. They'll reflect the experience first hand.
Tip #11
Talking to Locals before a Shoot
If you're interested in taking photos of local people in foreign countries there are some ways you can politely ask. It's important they feel comfortable and not get offended. The key is to talk to people first, say hi, ask for directions or guidance to local shops/restaurants, buy something from them, or compliment them on their country. Start a conversation before you ask for a photo, try not to be invasive. You can ask your personal photographer to ask them in their language. They'll greatly appreciate the effort!
Tip #12
Wake Up Early for the Best Shots
If you're looking to snap fascinating vacation photography, follow this tip. Your personal vacation photographer will already know this, but just in case you weren't aware – lighting is one of the most important ingredients for great photographs. 
Soft morning light creates some pretty amazing images. Waking up early will also have you dealing with fewer tourists as well. Book a vacation photographer early in the morning and capture all the details!
Tip #13
Play Around in Front of the Camera
Everyone can have fun during a vacation photoshoot, even the little ones may have some ideas. Some of the most incredible shots are created while being a bit childish! Encourage everyone to look for picture-perfect moments, even if they may seem a bit silly at first! Having a family photoshoot while on vacation can be a fun and enjoyable experience.
Tip #14
Capture Landmarks Uniquely
You can still include photos of famous landmarks like the Eiffel Tower or the Tower of Pisa into your photography collection. However, if you find yourself shooting landmarks that have been photographed over a million times, make sure you give it your own unique twist to the creative composition of the photo and ask a photographer to make them unique. They'll make sure the images turn out distinctive and reflect your own experience.
Tip #15
Attend Local Events
Make sure you attend special events such as festivals or other happenings during your trip! This can be a great way to capture the locals' lifestyle and achieve some amazing images from this experience. Ask your vacation photographer to let you know when the next event is happening at your location.
Tip #16
Tripod Photos are Great
If you're planning on taking some breathtaking photographs during your vacation, don't be shy when a tripod is taken out. Tripods are used to set the camera fixed on the ground and make professional arrangements to create the best compositions, especially for eccentric landscape shots. If your personal photographer decides to set one out in front of a striking background, have fun with it!
Tip #17
Be Patient
If you've just visited a stunning location and want to capture it, the secret is to be patient. Photography is about capturing what's in front of you, at its essence. To achieve this, your personal photographer might ask you to slow down while trying to snap the perfect moment, becoming aware of what is being captured, resulting in a very authentic shot.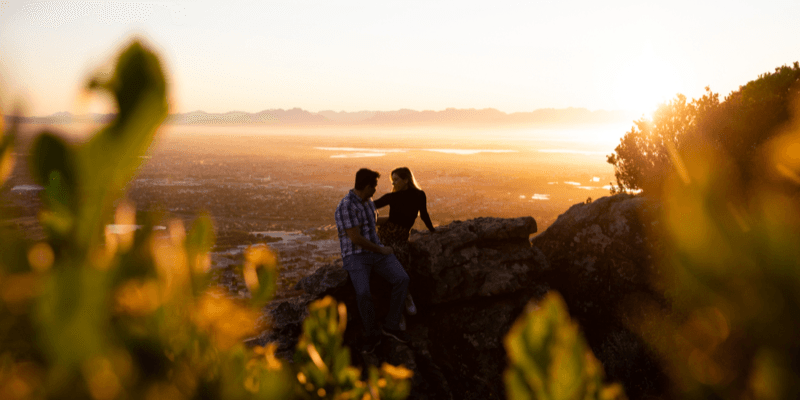 Tip #19
Get Lost
It's time to go exploring and divert from the typical tourist path. Once you're done scouting popular landmarks – get lost on purpose! Ask your personal photographer to advise you on which paths you can take and ask them to follow you along. This is a great way to capture unique images while wandering off with your loved one, friends or family. The best way to do this is on foot.
Tip #20
Get the Inside Shot
You might have noticed that most vacation photos are taken in the outdoors, but if you know how to look, there's plenty of photo opportunities indoors too! The decoration in a restaurant, the view from the hotel or the apartment you're renting, the interior of a cathedral or a museum (if allowed), and much more, all while you're enjoying your wonderful vacation. No worries if it seems too dim inside, your vacation photographer will gladly take care of this.
Tip #21
Photoshoots from High Perspectives
Looking for a brilliant shot? Try aerial shots of your destination. Grab some tickets to an observation deck or make reservations at a restaurant on a rooftop. You can even go hiking and shoot the city from a higher perspective. These images will be wonderful additions to your vacation photo book.
Tip #22
Take a Step back. What do you see?
When on vacation, your primary goal is to relax and experiment with everything this new location has to offer. If you're looking to capture moments, make sure you take it all in. When you "let go", photographers are able to capture the breathtaking views you encounter just like you see it through your eyes.
Tip #23
Photoshoots in the Dark
Yes, shooting early in the morning is amazing. However, when on vacation you might not always have control over the lighting situations or the timing when visiting new places. If you really want to put a twist on your vacation photographies, request a photoshoot in the dark, while at a beach party, during a show in a theme park, or having drinks in a rustic bar. Not only will these pictures turn out amazing, but they'll also be perfect for your Instagram feed.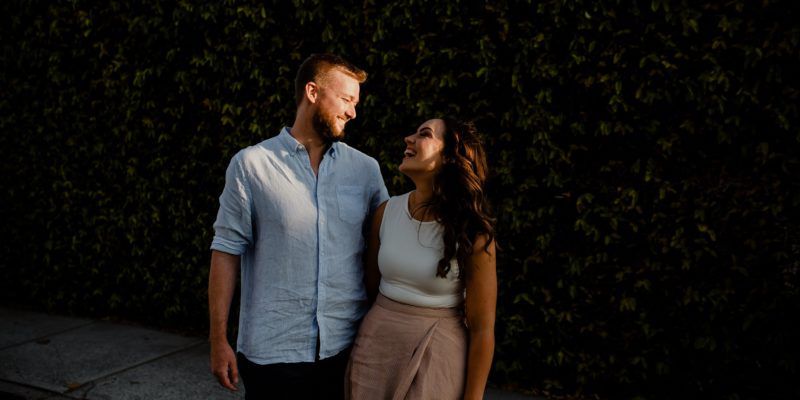 Tip #24
Capture the Peculiar Moments
Thinking of going to a theme park? Let's capture some magic from the attractions you experience! Ask to snap the expression's on everyone's faces while watching a show, while exploring around, experimenting with illusions, and so much more. These will make some super expressive and emotional photos to look back on.
Tip #25
Don't be Shy!
The ultimate tip is to not be camera shy – because you won't even know it's there. Unless you ask for posed photos, the professional photographer you book will know exactly when to snap a photo. All you have to do is let loose, enjoy and be your most authentic self. Vacation photography will be another unique experience while on your journey, get a kick out of it!
Snap Away During Your Next Vacation
If you follow these amazing vacation photography tips, you'll surely have some incredible memorabilia to look back on from your wonderful adventures. You'll laugh, cry and share stories with your friends and family in a unique way. Oh, and don't forget the perks of having an a-mazing feed after you post them all. If you're interested in booking a vacation photographer for your next vacation, get in touch. Happy travels!
Buy memories, not things…
Limited time only!
SEE OUR GIFT CARDS
Great customer service and experience
Photoshoot in very short term
The most destinations on the market
Very positive customer feedback
1167
Photographers & Videographers
1035
Destinations world-wide
100% Money Back Guarantee
We believe in our service and quality of our photos so much that we decided to offer a 100% money back satisfaction guarantee for your photo shoot. If you don't like your online gallery once we deliver it, you can contact us within 7 days and claim your money back. Find more details in our Terms.