One might have a feeling that London can be fully discovered with just a guide book, sunny weather and a few days off. None of that is true. London is a city of hidden places that surprise you no matter how much time you have spent in this capital.
We asked the most competent ones – travel bloggers based in London. They shared their loved, so far not crowded places with us.
Belgravia
When you arrive in Belgravia you almost feel like you could be leaving London. The area is made up of pretty squares, colourful mews houses and leafy byways. It's an oasis in the centre of the city.
There's plenty of gorgeous gastropubs, cafés and even Michelin-starred restaurants and afterwards you can browse some of the boutiques and artisan food shops.
Request your vacation photo shoot in London now
REQUEST NOW
I'd highly recommend trying UNI for Peruvian Food, The Thomas Cubbitt for a pub lunch, Pont St for classic dishes and afterwards pop in to Peggy Porschen to sample some of London's best cakes.
Hampstead Heath
London is amazing for many reasons, not shying away from green spaces is one of them and Hampstead Heath is like a tranquil escape to the countryside, right in the heart of London.
From the sweeping city views atop Parliament Hill, to the beautiful lakes playing host to keen swimmers or the extravagant Edwardian Pergola and Hill Garden, you can explore Hampstead Heath for years and still find something new with each visit.
A sanctuary for Londoners, it's the best-kept secret from tourists making it ideal for vacation photo shoots without the crowds.
St Pancras Station
This station is so often overlooked even though it is an icon and one of the most breathtaking buildings in London.
With many hidden corners, high arches to stand between and some of the most outstanding architecture on offer in London, St Pancras station is a great spot for a vacation photo session.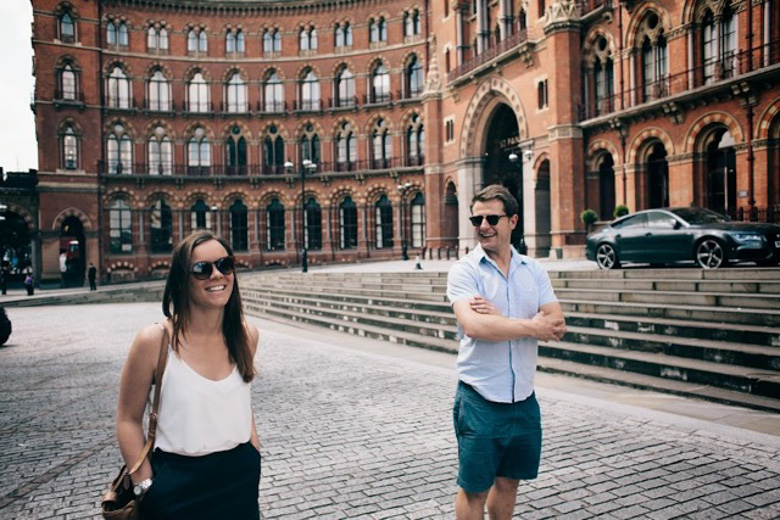 It is quintessentially English, it has beautiful bright colours and was also made famous by the Harry Potter films (even though they called it Kings Cross).
The famous titled 'Meeting Place' is a great backdrop for a lovers embrace and the large arches that link the inside of the station to the grand facade out the front are beyond beautiful.
… and few more
London is full of iconic neighborhoods, parks and streets that are a perfect backdrop for any photo session.
We love Kew Gardens, especially in late spring when the gardens are in full bloom. The colors are extraordinary and fewer crowds than other parks.
St. Catherine Docks is a fantastic locale as well, hidden in the midst of central London. With Tower Bridge and the Tower of London in the background, it provides stunning imagery but surrounded by serenity in a quiet marina right on the River Thames.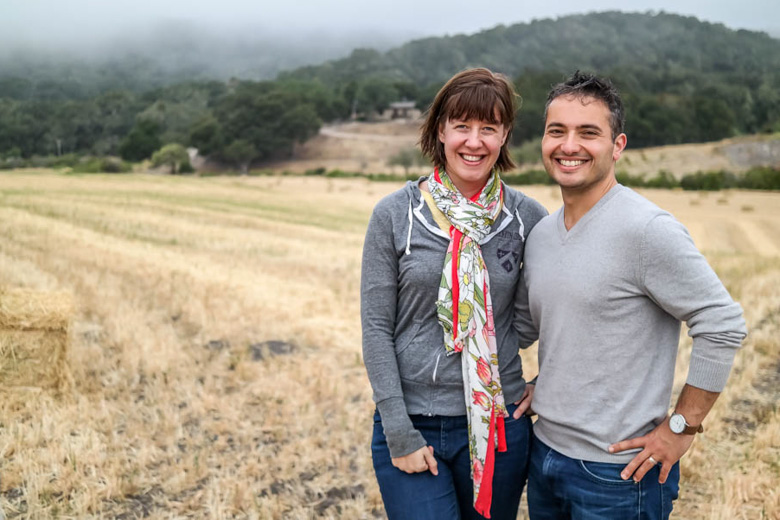 We hope that you enjoy your future trips to London and have some time to visit these treasures on the Thames. Now you do not need to dive deep in order to find them.