Hire a Photographer for a Photoshoot in Buenos Aires
Localgrapher is the largest vacation photo company and the only global video company in the world! Choose from over a 1000 hand picked local professionals and make your perfect memories last forever!
This is What You'll Get with Every Booking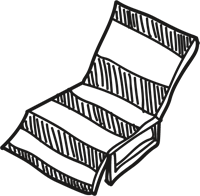 Individual Approach
Handpicked Local Professional
Special Requests Option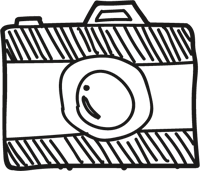 Top Shoot Spot Recommendations
100% Money Back Satisfaction Guarantee
Private Session
Photographer
Videographer
Photo Tour Guide
Explore the best photo spots and learn how to make the most out of your smartphone or camera snapshots.
Special Arrangement Hero
This Localgrapher goes beyond standard requests! Ask for something special.
Photographer
Photo Tour Guide
Explore the best photo spots and learn how to make the most out of your smartphone or camera snapshots.
Photographer
Special Arrangement Hero
This Localgrapher goes beyond standard requests! Ask for something special.
100% Money Back Guarantee
We believe in our service and quality of our photos so much that we decided to offer a 100% money back satisfaction guarantee for your photo shoot. If you don't like your online gallery once we deliver it, you can contact us within 7 days and claim your money back. Find more details in our Terms.
Make the Most out of Your Buenos Aires Shoot
Buenos Aires provides the perfect combination of Latin American flair and timeless architecture. Being the capital city of Argentina, Buenos Aires is the most populous city in the country, so it is hard to escape the lively atmosphere and never-ending fun that breathes through every street.
To take in the colorful life of Buenos Aires, you should take a visit to La Boca and its museums, but really any of the barrios will provide you with the adventurous and fun spirit of the city. The iconic Plaza de Mayo is another can't miss attraction serving as the city's central square with 19th-century design.
For fun and beautiful holiday, there is no better destination than Buenos Aires. This colorful city would provide a stunning backdrop for your holiday photos, so what better reason do you need to hire a vacation photographer to capture your memories?
Tip #1
The Best Time of Year to Visit Buenos Aires, Argentina
This magnetic city has so much to offer, it's incredible. And in order to enjoy all of the perks of Buenos Aires, you need to know the best time to visit the city throughout the year.
It's safe to say that Buenos Aires "the city of fury" is a city that never sleeps. It's Argentina's tiny piece of bigger European cities and maybe even New York, mingling with the "sabor" (flavor) and passion of its people. Throughout the year, there is always something to see, twenty-four hours a day, seven days a week, trust us. Plus, with the sweet, architectural panacea that is Buenos Aires, you can only imagine that photo sessions turn out to be something out of this world.
Now, we're going to break up the 4 seasons and let you know how to fully enjoy them throughout the year in Buenos Aires. It is a very versatile city, which is known for its skylines, architecture, and history, which is something you can experience throughout any time of the year, really. it'll be up to you which season you prefer to visit this grandiose city. Let's get into it!
Tip #2
Visiting Buenos Aires in Summer
Since Argentina is located in the Southern Hemisphere, it will always be transitioning seasons opposite to the North. So, if you're trying to escape the cold winter in North America during the months of December through February, Buenos Aires will range in temperatures from 86.7°- 62.6° F I.E summer. Throughout these months, you'll experience high humid temperatures.
It's interesting to know that Buenos Aires' summertime is the peak tourist season, in which many tourists arrive and soar through the city, you'll notice more crowds of people in touristy areas than you would during the Winter, for instance.
Fun Photo Session in the Tigre Delta
Summer, anywhere in the world, is perfect to enjoy the outdoors, have fun and take sunny walks through interesting parts of the city. So, if you want to take some fresh air, grab a train ride and head to Tigre. It'll take about an hour from the city and you'll find yourself in a sunny, island-like part Buenos Aires you'd thought didn't even exist. It's artsy, there's a river that runs through the district, artisans, architecture, greenery, it's pretty amazing and there's a lot to do. Photoshoots here look great, and there are many hidden and out in the open sceneries for memorable photos from your trip to Tigre, Buenos Aires. 
We recommend you visit Tigre on a Sunday, where you can check out Tigre's "Puerto de Frutos" which is a large fruit market filled with handcrafted furniture, all sorts of artisanal crafts, foods, fruits, and vegetables. Plus, you'll get to ride the boat tour, rent a kayak or ride the ferry to some of the waterfront restaurants for some wine while you're at it. This activity will take up most of your day, and you'll greatly enjoy it.
Get Ice Cream and Capture Moments in Palermo
You might've not known that Argentina's ice cream is one of the best in the world, thanks to their Italian ancestors. You'll find all sorts of "Heladerias". They're situated on almost every other block in the city, especially in Palermo.
So, what to do? Well, eat some ice cream under the shades of the green trees in Palermo's Parisian-like sidewalks and take vacation photography of the finest.  You'll notice that not only the gelato is different, but you'll feel you're in the streets of Rome eating some of the finest Gelato or ice cream you could find. Try to ask for locals' favorites and they'll be sure to tell you. 
Beer Lover Photo Shoot in Plaza Serrano
Another favorite during the Summertime in Buenos Aires. Located in Palermo, Plaza Serrano is a park that lights up every weekend, around it, tons of craft beer shops offering diverse, international selections of beers, as well as a handful of bars to choose from, with seating that spill out onto the sidewalks and street every night. The sunset here? Picture perfect.
Tip #3
Visiting Buenos Aires in Spring
In Buenos Aires, during the spring (October-November) temperatures range from 62.6 – 50.5° F. Make sure to take a light sweater with you on your adventures because it might get colder after sunset! 
Take a Romantic Walk Down Puerto Madero
Situated in one of the oldest port areas of Buenos Aires, Puerto Madero is combining modern cosmopolitan city vibes with architectural history. When it's not too hot nor too cold. Take a stroll through the iconic Puente de la Mujer (Bridge of the Woman), where people take the most popular photographs of Buenos Aires, and the sleekest too. From this point in the city, you'll catch a glimpse of the sun setting as well as the city itself.
Let your Photographer take you to Palermo's Rosedal Park
It'll feel like walking into a Monet painting when you visit this green lung inside the city. Perfect in the springtime, October & November preferably, where you'll catch a glorious sight of all types of roses blooming in the middle of this barrio. Many of our clients request a photo session here for their vacation memories because this is a magical part of the city. 
Photo at Plaza de Mayo & Casa Rosada
Spring, around the globe, is a time to enjoy the greenery, sunny walks, and landscapes, especially in a marvelous city like Buenos Aires. Take a stroll through the city's most important plaza and create your own memories. There are some amazing photo sessions from our vacation photographers in this area, surrounded by architecture, history and the imponent Casa Rosada (Pink House), where the President works and where famous leaders delivered historic speeches from its balconies.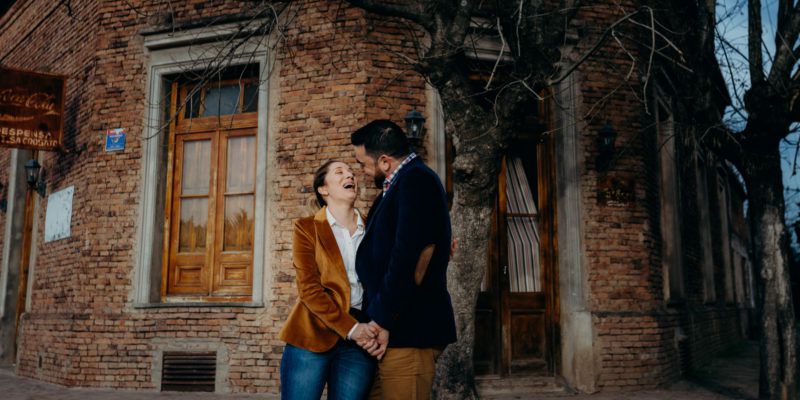 Tip #4
Visiting Buenos Aires in Autumn
Fall is a perfect, cozy season to stroll through Buenos Aires, temperatures will normally range between 72.9°-45.7° F from the month of April all the way through June.
Visit the Recoleta Cemetery
This cemetery is not something you see every day, not even in movies. This is where the famous, rich and powerful of Argentina rest. Just taking a glance at a couple of photos, will make you want to visit this awe-inspiring cemetery. You'll find ornate mausoleums in every corner, bigger, smaller and hidden in the midst of the maze that the family graves create. Here, you can even find Eva Peron's tomb, where people still pay tribute and leave offerings & flowers. A photo session here will be unique, like no other in the world.
Photoshoot in the Botanical Gardens in Palermo
You'd think that we'd include these in the summertime activities, well, when visiting Botanical Gardens in Buenos Aires, you'll shoot photos that reflect a bit of coziness, melancholy, and romanticism. Even if packed with people and tourists during the weekends. Sunsets here? Out of this world. Amidst the city's fury, take a walk in nature and visit the fountains, the 100-year old greenhouse, and have a picnic!
Take Your Photographer for a Walk by 9 de Julio Avenue
9 de Julio is the street that never sleeps, it connects various parts of the city, especially by the Obelisco. Which, stands tall, seemingly, in the middle of the city. A photo session here is to die for, and it's a very touristy area and you can take some traditional photos of Buenos Aires here next to the Obelisco or around the cafés surrounded by architecture and history.
Tip #5
Visiting Buenos Aires in Winter
Wintery months are July through August and temperatures are chilly, though you won't find any snow. Temperatures range from 50.5°-48°F. Winter in Buenos Aires calls for sightseeing, walks through markets, and cozy cafés.
Visit Teatro Colon
Teatro Colon or "The Colon Theatre" is situated in the midst of downtown Buenos Aires. It is one of the city's landmarks, which historically began operating in 1857. You can take a tour inside the Theatre and take some stunning photographies here. It is imponent, elegant and it takes you back in time. You won't believe what you'll see inside this theatre, schedule a guided tour and discover the magic of a seven-story, historic theatre, that takes up an entire block.
Paparazzi Photoshoot while Walking through San Telmo's Markets
Sure, it might be a little chilly, but the walk through the entire market in San Telmo will really get you going. Plus, if you really want to take amazing photographs with one of our vacation photographers, you'll take advantage of the photo spots when fewer tourists are around. Even though this area draws about 12,000 people each week. You'll find yourself with indoor markets, in which you'll find fruits, vegetables, empanadas & other traditional foods, crafts, artworks, and knick-knacks. 
Romantic & cozy photo spots at Visit Café Tortoni
Talk about another one of the city's landmarks, a lovely cafe originally opened in 1858, loaded with Buenos Aires' tango and historic memorabilia. We suggest you come here early because this café is so popular, you may have to wait in line to get in. Café Tortoni is historic, not only for its antique architecture and vibe but also because famous tango singers like Carlos Gardel used to grab their coffee and medialunas (local croissants) here. Take a walk down Argentina's memory lane in this café and shoot some charming photos too.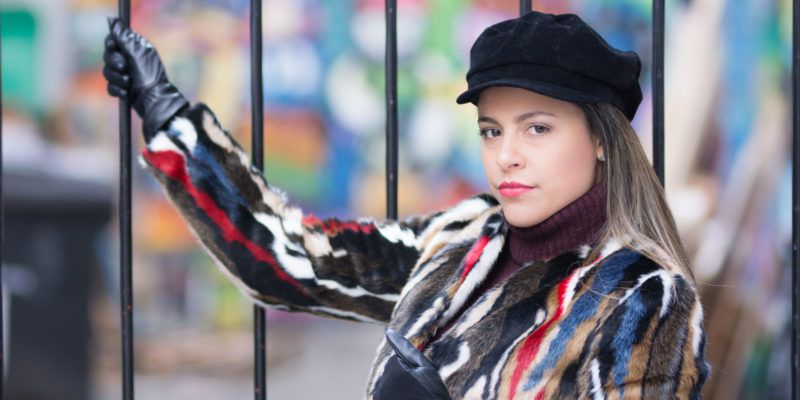 Top Photo Spots in Buenos Aires
1228
Photographers & Videographers
1077
Destinations world-wide
Photo Occasions People in Buenos Aires Love