The region of Tuscany is one of the most beautiful in Italy: breath-taking landscapes, landmarks and gastronomy create an unforgettable atmosphere. No wonder it is a famous destination for couples who want to celebrate their love and capture it in sumptuous places like Livorno.
Ode to Love
Leif and his splendid wife got married on August 25th. A couple of days later, they boarded a cruise to celebrate their wedding and enjoy a beautiful honeymoon together. On August 30th, they made a stop in Livorno, one of the great cities of Tuscany. In such a special place, we had the pleasure to immortalize their love.
Our talented local photographer, Marzia was perfectly able to capture the adorable glance between those two. The honeymoon photo shoot was started at one of the most iconic places of Livorno: the Terrazza Mascagni. Offering a fantastic view of the ocean, there was no better scenery to depict such a beautiful couple. Marzia managed to shoot the lovely couple without having any interferences in the pictures. The ocean was always visible, and she was able to incorporate the original pattern of the tiles to create non-alike photos. Leif and his wife appear resplendent!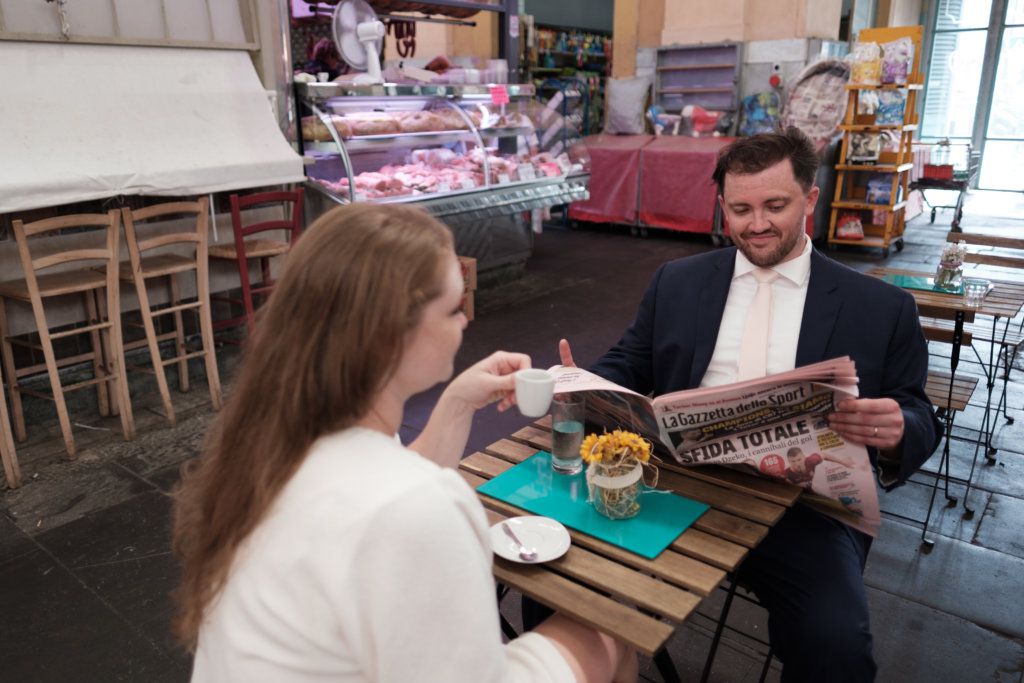 Beautiful Photo Spots of Livorno
Livorno is a fantastic city that has many unbelievable places to show. Among them, the ruins of the Fortezza Vecchia, a castle from the 16th century, a pure example of how strong foundations can be. This was the second location of the shooting, a way to show that the couple's bonds are as strong as the surroundings they beautifully posed in.
Our vacation photographer Marzia managed to combine perfectly the squareness of the ruins with the diverse and luxurious flora of the shooting location. Intimate glance and genuine kisses were the witnesses of the shared love of Leif and his wife. In this part of Livorno, canals run around the castle. This neighborhood is even call "Little Venezia" as it resembles the eponym city.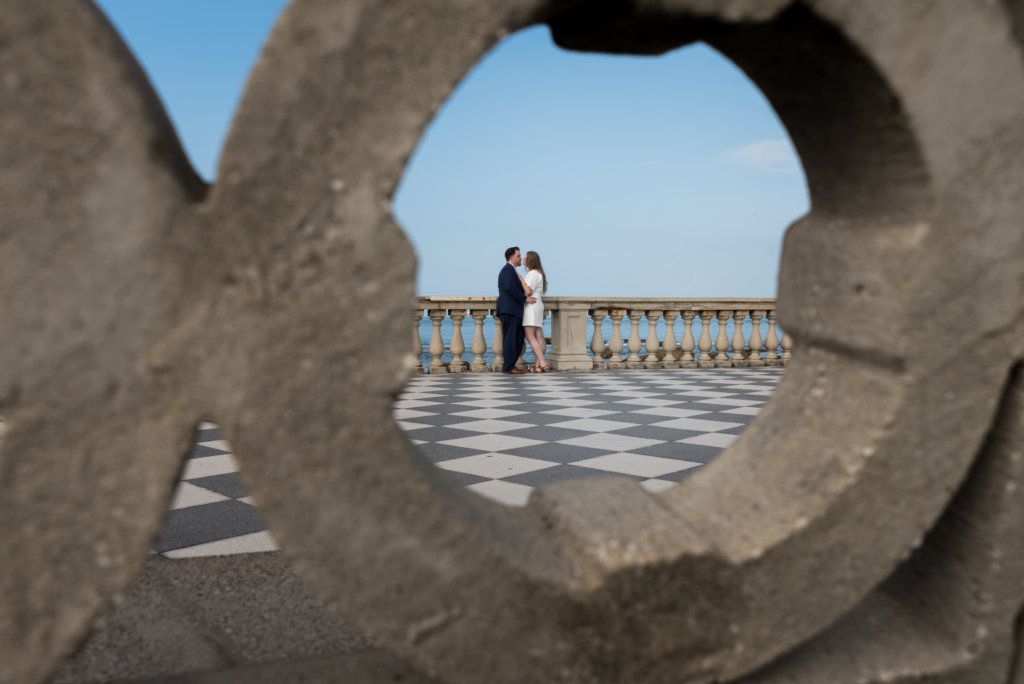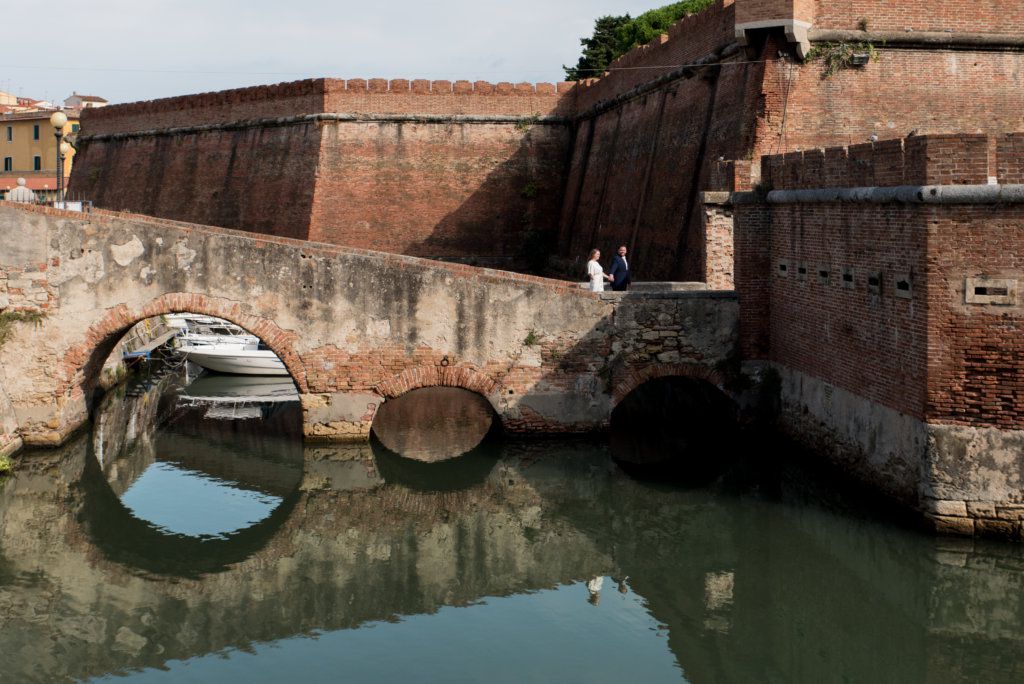 Desirable Delicacies
Italy is famous for its culinary specialties and the pleasant atmosphere of its cities. Livorno is no exception to this rule and its market, the Mercato delle vettovaglie is a heart-warming and colorful place. When shooting in this location, our couple photographer Marzia chose well as its architecture gives a pleasant frame to the pictures and the vibrant market stalls add for the fascinating and lively aspect of the photos, making them original and similar to no others.
To capture in a unique way the love of Leif and his wife, Marzia made sure to adopt original angles and create scenes that are genuine, authentic and therefore as true as the feelings we get from those pictures: love and passion are running through them. In shooting in a more common and public area, she managed to predict, like a fortune-teller what the future of this lovely couple will be: full of joy and delicacy!
We are thrilled to have been a part of such a special moment in one's life: Leif has trusted us for capturing the precious moments between his wife and him and our wonderful professional photographer Marzia surely proved to be up to the task. We take pride in delivering what clients want as we are immortalizing such special moments in their lives.