18. 4. 2018
A Personal, Professional Photo Shoot in the Heart of Mexico City
Diana had been to Mexico City before but not being a photographer she was unable to document her time there for her future blog. And now that her blog is up and running she knew she needed some great material to accompany her solid written content. So she decided her best move would be to partner
up with Antonio, a local destination photographer. But why Mexico City?
Ciudad de México, Cultural Heart of Mexico
Mexico City is a massive urban construct. The urban area is home to over 21.3 million people, making it the largest metropolitan area in the Americas and the largest Spanish speaking city in the world. It was originally founded by the Aztecs in 1325 as the city of Tenochtitlan, on the place where three lakes came together.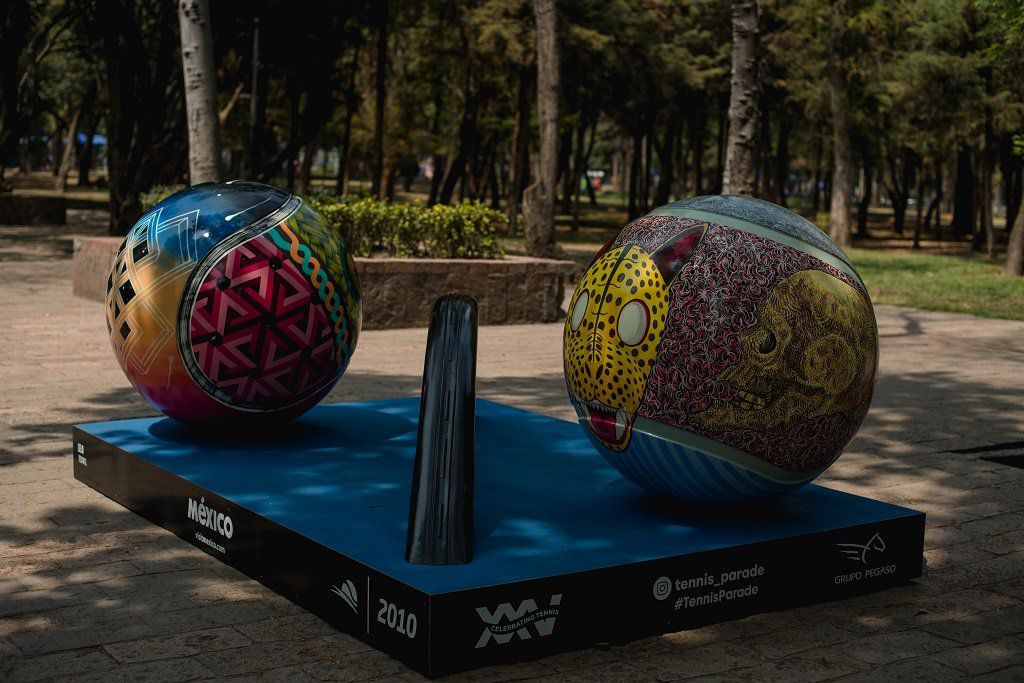 Tenochtitlan eventually fell when the Spanish invaded in 1521 and was rebuilt in the European style. As a result, the architecture features European style marvels such as the Palacio de Bellas Artes, the National Palace, and the Paseo de la Reforma. The city also has preserved several original constructions of the Aztecs including the ruins of the Templo Mayor. This sacred site was dedicated to the gods Huitzilopochtli, god of war, and Tlaloc, god of rain and agriculture before being razed by the Spanish to make way for a cathedral. The Zocalo in the center of Mexico City is one of the largest city squares in the world and was also an Aztec construction.
Today's Mexico City is a thriving, sprawling modern metropolis. It is the economic and cultural heart of Mexico City and has more museums than any other city in the world. The city is also full of natural splendors such as the botanical gardens and Chapultepec Park, former retreat grounds for Aztec emperors. Ciudad de México is one of the finest locations on the planet for a personal photo shoot.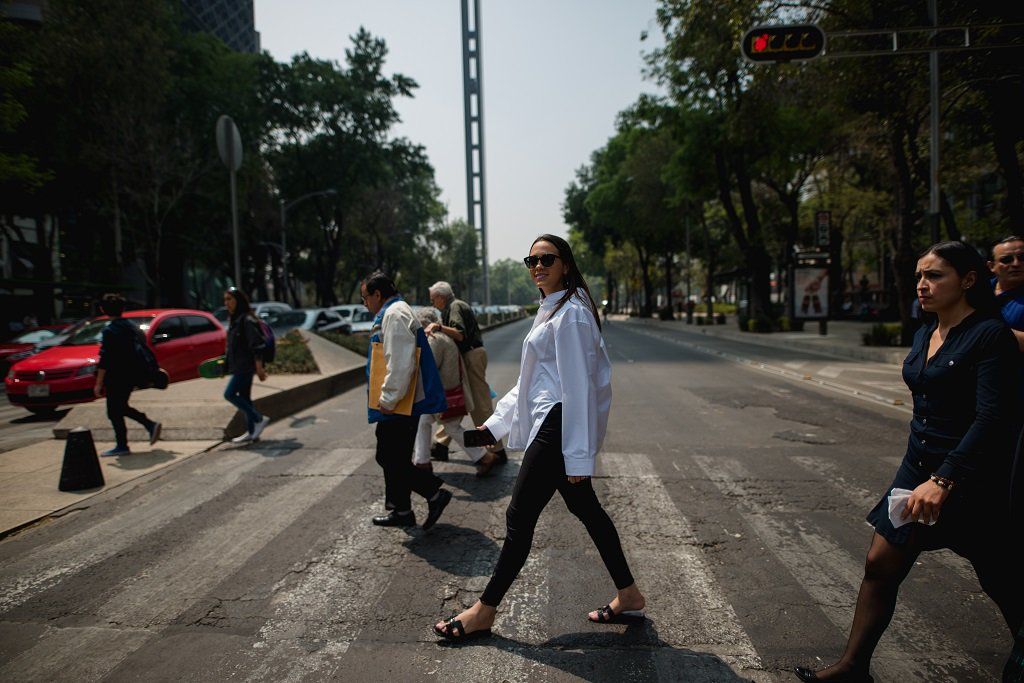 Diana's Day in the Big City
Once Diana made her way back to Mexico City she hired Antonio, a talented local photographer. They partnered up and discussed locations she had been before and had yet to visit to find exactly the right place for her vacation photo shoot. They settled on a local park that combined elements of Mexico
City's beautiful natural scenery and big city ambience.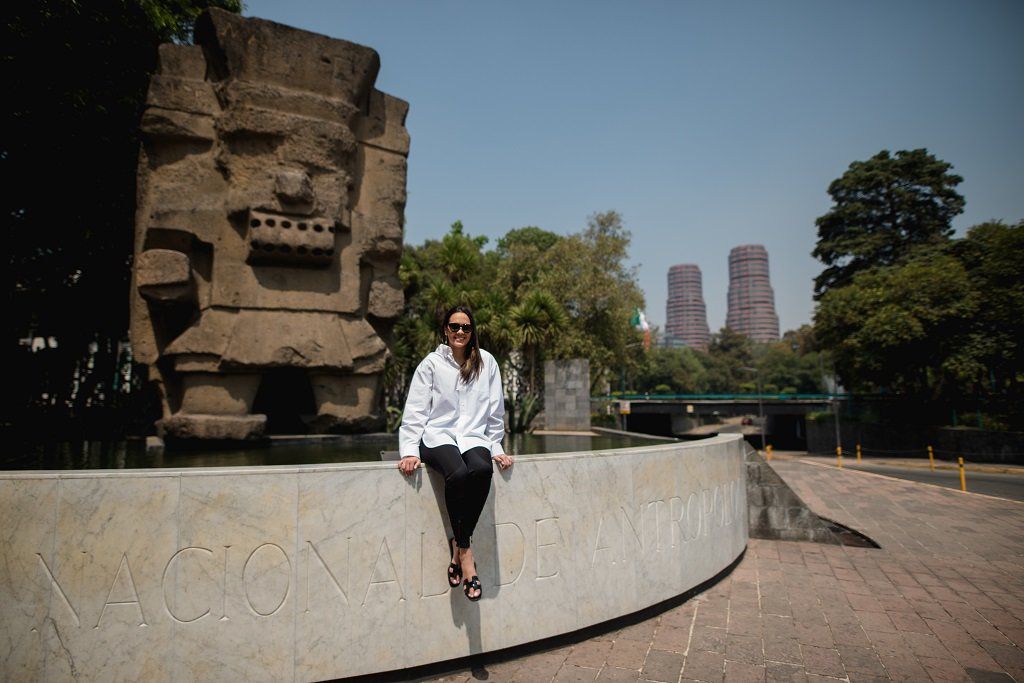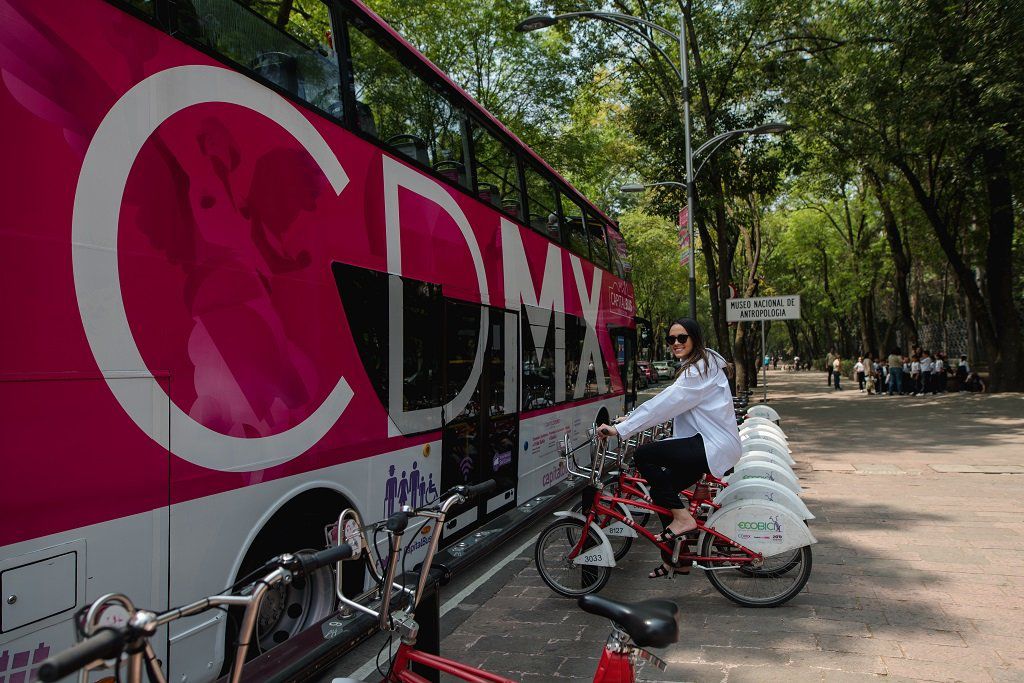 Request your solo photo shoot in Mexico City now
REQUEST NOW
At Antonio's direction Diana made her way around the park. She visited street stalls for iced fruit and posed taking selfies in front of the bus lines of the city. And Antonio expertly captured each moment and gave further directions that allowed the two of them to create a beautiful story about a woman solo traveling the largest city in the Western hemisphere.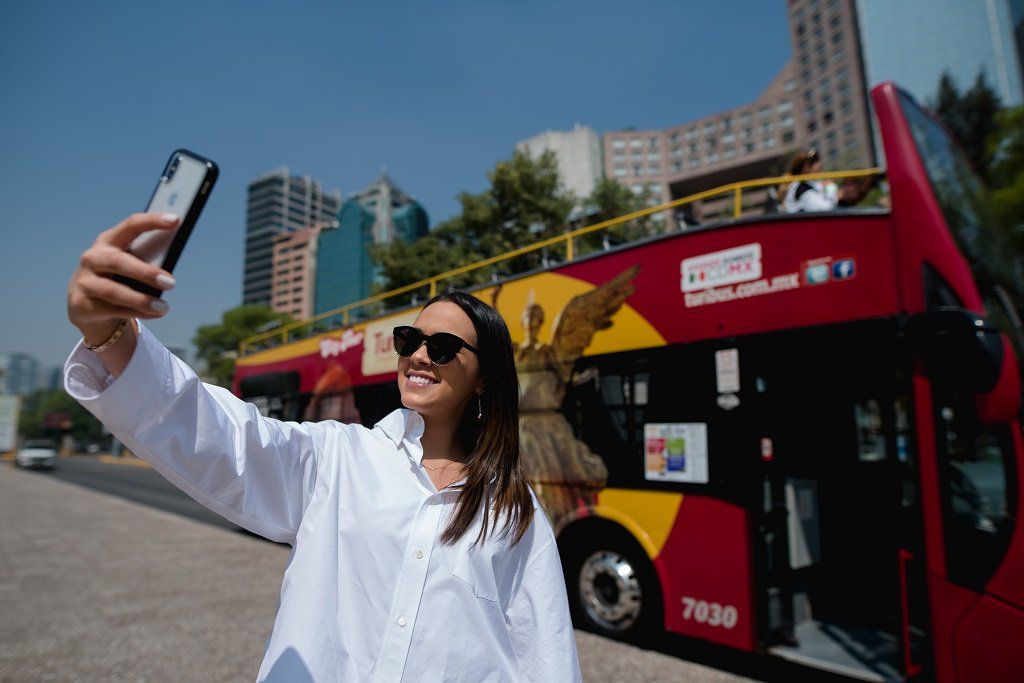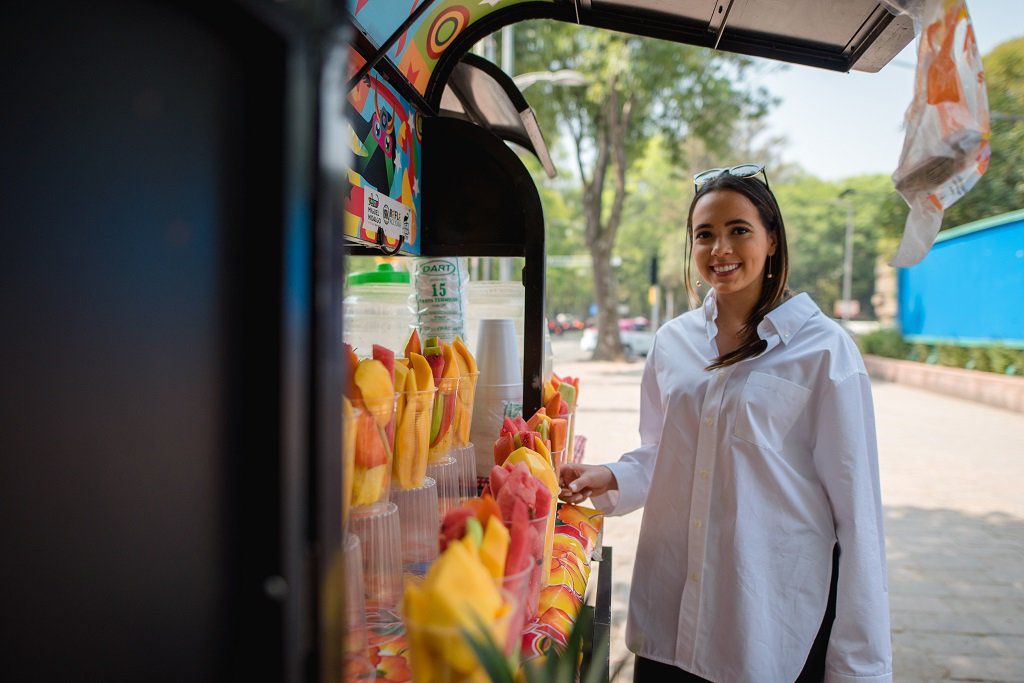 Even her choice of clothes was strikingly chosen to ensure she stood out nicely from the colorful backgrounds of the city. Antonio's skill with backgrounds had him weaving right and left and from behind fences and statues, keeping up as Diana continued her leisurely walk. She was an expert model and him an expert director.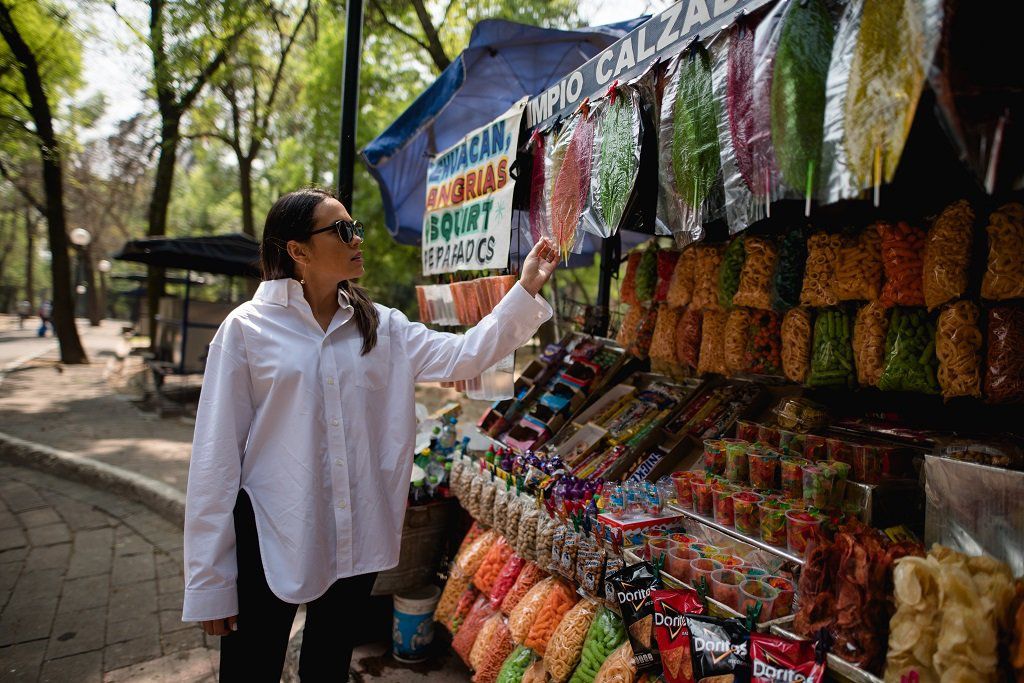 Working with a Destination Photographer
If you need photography for a blog or other social media creation you'd do well to hire a local photographer. Working with a capable photographer like Antonio, Diana was able to re-create her Mexico City vacation and ensure a steady stream of incoming traffic. Photographers help tell the story and give life to the words you create on social media. So don't neglect the impact photographs can have; make sure you're working with a photographer to give your blog life!
Buy memories, not things…
Limited time only!
SEE OUR GIFT CARDS
Great customer service and experience
Photoshoot in very short term
The most destinations on the market
Very positive customer feedback
1202
Photographers & Videographers
1047
Destinations world-wide
100% Money Back Guarantee
We believe in our service and quality of our photos so much that we decided to offer a 100% money back satisfaction guarantee for your photo shoot. If you don't like your online gallery once we deliver it, you can contact us within 7 days and claim your money back. Find more details in our Terms.