Choose Your Photographer in Mexico City
Localgrapher is the largest vacation photo company and the only global video company in the world! Choose from over a 1000 hand picked local professionals and make your perfect memories last forever!
This is What You'll Get with Every Booking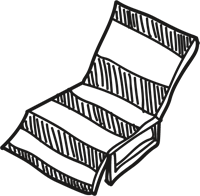 Individual Approach
Handpicked Local Professional
Special Requests Option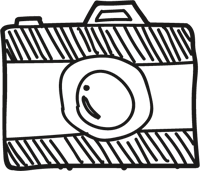 Top Shoot Spot Recommendations
100% Money Back Satisfaction Guarantee
Private Session
100% Money Back Guarantee
We believe in our service and quality of our photos so much that we decided to offer a 100% money back satisfaction guarantee for your photo shoot. If you don't like your online gallery once we deliver it, you can contact us within 7 days and claim your money back. Find more details in our Terms.
Make the Most out of Your Mexico City Shoot
Tip #1
The Best Time of Year to Visit Mexico City
Mexico City is both a photographer's and traveler's dreamland, especially when it comes to the weather. Mexico City is usually sunny, with mild winters and hot, but wet summers. You will find that during the winter months there are many tourists from all over the US, Canada, and Europe trying to escape their long winter months. Summer, on the other hand, in Mexico City may mean a lot of rain, which can be romantic some days, but it doesn't make for an easy stroll through this fascinating city.
If you're wondering when the best time to visit Mexico City is, many travelers claim that Spring is their favorite time to visit this vibrant city. Mexico City is an incredibly lively city where you can hire an amazing photographer to capture your time in Mexico on your own, with a partner, or with your family.
Tip #2
Visiting Mexico City in Autumn
Autumn in Mexico City is relatively short and continuously warm. But more important than the weather are the festivities during the Autumn season. Perhaps the most famous celebration in Mexico is the Day of the Dead celebration. The Mexican Day of the Dead is really the moment you want your photographer in Mexico City to take a stunning photo of you, your partner or your family for your Instagram account. The days leading up to the Day of the Dead are buzzing with art, color, and celebration.
You can hire a private photographer to take a snap of you walking along the streets during many parades and festivities. Don't miss out on having your face painted to fully join in the celebration. Día de los Muertos is November 1st–2nd, but earlier in the month, on September 15th, there is Mexican Independence Day, where there is an abundance of fireworks, music, and of course a parade. 
If you're traveling to Mexico City to explore all the beautiful artifacts and handcrafted objects made by the locals then it's time to visit La Ciudadela market. Even if you aren't interested in buying objects, it's a fascinating experience exploring the skulls, handmade baskets, pots, vases, and traditional games. It may be hard to resist not buying gifts for yourself and your loved ones.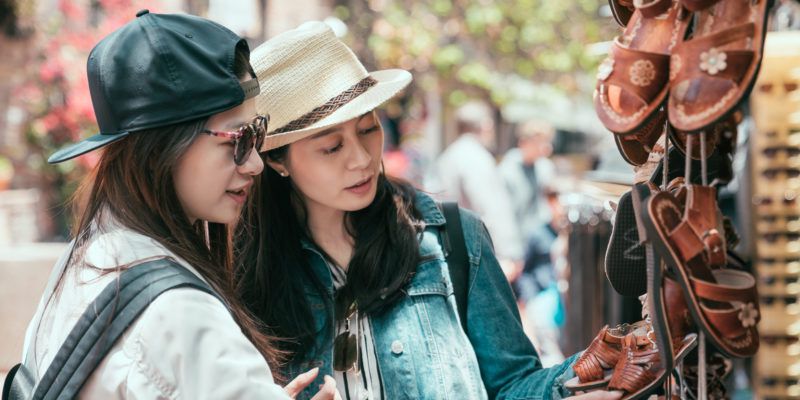 Tip #3
Visiting Mexico City in Winter
Winter is a fantastic time to visit Mexico City. Though it may not be the white Christmas you were hoping for, the city does its best to fill in the missing snow with an abundance of colors and decorations. During the Christmas season, you will find impressive poinsettias and even more delicious holiday specialties, as if the standard Mexican food wasn't already tasty enough on a regular day!
If you miss the Christmas season then you may just come right in time for the Jacaranda trees, which begin to bloom in late February and early March. With the city in bloom, you may want to hire a photographer in Mexico City to document your romantic proposal with such a lively and chromatic background. Since winter is typically a low season, you won't have trouble finding an affordable photographer in Mexico City during this season. 
Mexico is notoriously known for all of its markets, whether it's a food market, fruits & vegetable market or traditional crafts market. During Christmas season you can peruse through hand-made piñatas. This makes for a great photo opportunity with all its colors and shapes. After you buy a hand-made piñata you can hire a professional family photographer in Mexico city and record your holiday celebration abroad! In the evening, since the temperatures are usually just right, you can treat yourself and your partner to a romantic film screening from a boat in the Chapultepec forest lake if you're lucky enough to be in Mexico City on the first Saturday of every month!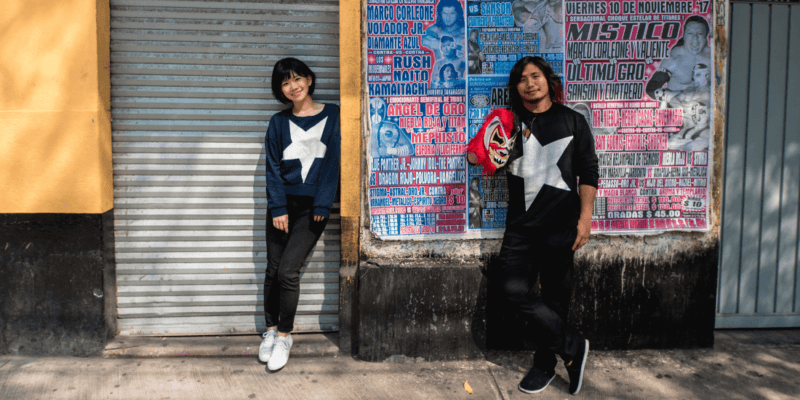 Tip #4
Visiting Mexico City in Spring
The best time to hire a professional photographer in Mexico City may be in the Springtime. Cinco de Mayo (May 5th) is one of the many festivities you can catch during your trip to Mexico City. When there is a moment to celebrate in Mexico, you will easily find the city vibrating with warm Mexican tunes, fantastic costumes, parades and an even greater selection of unbeatable Mexican dishes. If you hire a photographer in Mexico City this Spring, you'll be pleased with the spectacular weather and sunny opportunities. This is your chance to wear your most colorful dresses and tops and record one of your most exciting vacations, especially if you're interested in hiring an engagement photographer to photograph your romantic moments around Mexico City. 
Visit The Bosque de Chapultepec where you can rent a boat, sit in the park with your partner, or visit the Chapultepec Castle. The gardens make for a splendid setting for your Mexico City photoshoot. Spring season is also a great time of year to go and visit Xochimilco, which is south of Mexico City. In Xochimilco you can take a boat ride on hand-painted boats and cruise through floating gardens, which may be a once in a lifetime opportunity. And, if you and your family happen to wake up early on a Sunday morning during your stay in Mexico City, then you certainly want to have a walk down the picturesque Paseo de la Reforma, which is closed off from traffic. You can rent roller-skates or bicycles and have your portraits taken in front of striking Mexican monuments.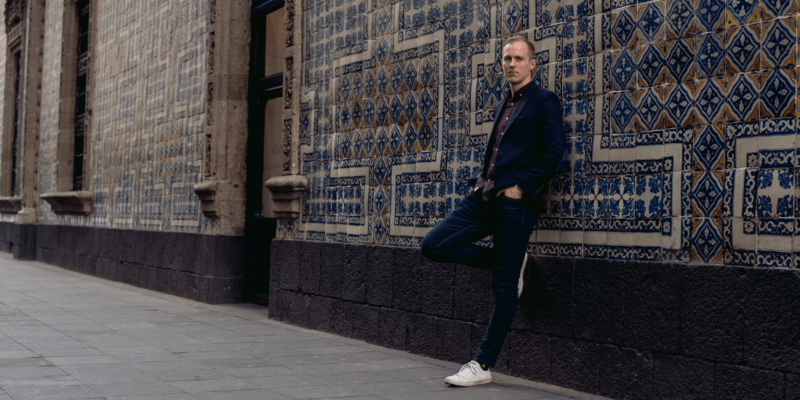 Tip #5
Visiting Mexico City in Summer
The best time to hire a personal photographer in Mexico City in the Summer is during the morning and afternoon hours since the evenings are often accompanied by rainstorms. If you speak to the locals you may find out that the rainstorms typically hit around 6 PM, which means you have the whole day to enjoy the sun and the city. In the case there are rainy days during your trip, Mexico City is brimming with some of the most fascinating museums. For example, you can visit the National Anthropology Museum, the Frida Kahlo Museum, or the Museo Mural Diego Rivera. 
If you came to Mexico City to shop, then you want to visit Polanco, where you can find the high-end boutiques. You may even find your next best outfit right before you hire one of Mexico City's best photographers. During the afternoon hours, you can take a break tasting one of the most delicious cuisines in the world. Many restaurants in Mexico City have chefs who prepare dishes from all over Mexico since the cuisines slightly differ from one area of Mexico to another. Plus, there are fruit stands and markets all over the city where you can try fruits and vegetables you may have never tasted before.
Mexico City is full of life and culture with unbelievable opportunities and experiences. Check out the price for booking a Mexico City photographer HERE!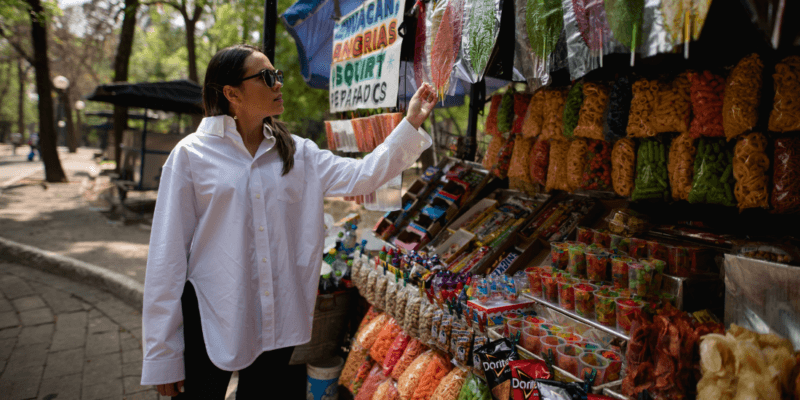 Top Photo Spots in Mexico City
1199
Photographers & Videographers
1046
Destinations world-wide
Photo Occasions People in Mexico City Love