There are few moments as precious as those between a couple during a proposal. A local photographer made it possible for a newly engaged couple to be able to cherish their special moment together in Madrid as they live happily ever after thanks to the surprise proposal photo shoot he captured.
How to Plan a Surprise Proposal Photo Shoot?
Being a part of a surprise engagement is an incredible honor, and being trusted to capture the special moment in photographs is a tremendous responsibility. Our client Carlos entrusted one of our immensely talented local vacation photographers to take photos of his proposal to his beautiful fiance. There was a lot of preparation involved to ensure that his fiance would not find out about the secret proposal, but Patricia, our local photographer was able to help him execute the perfect proposal.
Carlos wanted the proposal to happen in the charming El Retiro Park that breathes life into the city of Madrid, Spain. Patricia followed the couple from the Fountain of the Fallen Angel like a paparazzi and was able to capture many candid moments between the loving couple.
When the couple finally made their way to the Glass Castle, Carlos got down on one knee and proposed to his fiance in front of the castle. Once she said yes, Patricia was revealed as the photographer, and the couple had several more photos taken in a portrait session in the Glass Castle and in other spots in the park near the castle.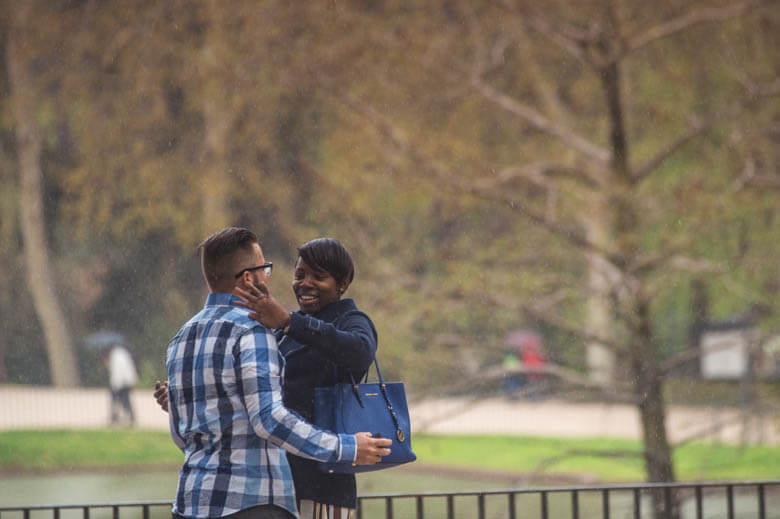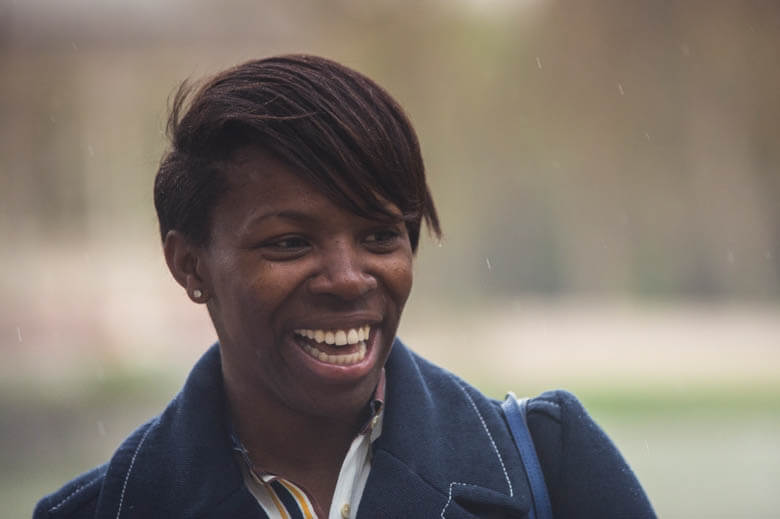 Photo: Patricia, Localgrapher in Madrid
Romantic Engagement Photos to Cherish Forever
The proposal and the holiday in Madrid will never be forgotten by neither Carlos nor his fiance, and more importantly, they will always have photos to look back on and share with their friends and family for many years to come thanks to the work of Patricia, one of our very talented photographers.
By having Patricia secretly follow the couple, she was able to capture so many candid photos that show the true love and adoration between the happy couple. The emotions and photos are so raw and real that they really stand out from other traditional engagement photos.
However, the photos from the portrait session are equally as beautiful and special because Patricia did an amazing job capturing the smiles and joy that can only come from the euphoria of a recent engagement. The mix of sweet and fun moments really show the love and happiness between Carlos and his fiance. Every single photo taken by Patricia will serve as a reminder of one of the best days of the couple's lives. Not only will they remind this couple of this special time, but they will also allow for family and friends to feel like they were apart of the moment as well by letting them have an inside view of the entire surprise proposal.
Photo: Patricia, Localgrapher in Madrid
Holidays make for very special proposals, so you should not neglect the chance to have your proposal photographed as you travel with your loved one. Our vacation photographers are always ready to help you pull off one of the most important days in your life to surprise the love of your life!