17. 9. 2019
15 Stunning Portrait Photography Ideas You Should Consider
Known by virtually anyone who loves photography, portraiture photography is undeniably one of the most common types of photography. From couple and family portrait photographs to school and corporate ones just to mention a few, portrait photography is a broad niche. 
With each click and every snap, your photographer does not only get to impress you but also tell a story never told and evoke feelings never felt. Is it sadness that you're looking for? Happiness untold? Are you looking for pictures that are simply appealing to your target audience? Do they have that awe effect? Well, today we'll have a look at some 15 stunning portrait photographs ideas that your photographer can employ to deliver on all these. Walk with me. Will you?
Tip #1
Make Use of Props to Spice up the Pictures
Use of props both in family and couple portrait photography will always give your pictures that wow effect. For those who might not be conversant with props, props are simply things that are used to better or add support to the subject at hand in the photo. However, props ought to be used cautiously as they can make or break your photo. When used appropriately, you can be certain that your photographs will be captivating. Anything that compliments you as the main subject in the photo can be termed as a prop. Some awesome props you can have your personal photographer use in the photo session are umbrellas, books, hats, etc.
Tip #2
Natural Light Through a Window Works Like Magic
Your personal photographer will agree that there is nothing that comes in handy than natural light when it comes to portrait photography. However, unlike studio light that can be dimmed to have a softer effect, when it comes to natural light, the situation is completely contrary. Worse even, if direct sunlight that falls on you, it can be brutal and unforgiving. The end result? Pathetic pictures that are even harder to edit. To do away with this, using light that comes in through a window can be a game-changer. It's soft on you and the pictures are nothing short of perfect as long as your photographer's camera settings complement the surroundings.
Tip #3
Get Your Photographer to Frame You as The Subject
With framing, your photographer is able to draw attention to one element of the image. Is it your eyes? Your lips? The side of your face? By framing you, it will give your photographer a chance to focus on an outstanding element,  say your eyes. Eyes speak louder than the smiles on our faces. Through the eyes, we can see sadness even when we try to cover it up by put on big banana smiles on our faces. The eyes convey everything as it is; happiness as well as despair. A picture should tell a story, it ought not to be plain. Framing gives your photographer a better chance to tell your story. A good couple portrait idea would be both you and your loved one staring into each other's eyes to bring out your love in the resulting pictures.
Tip #4
Introduce Some Movement to Give the Photos Life
By introducing movement, your photographer gets the chance to focus solely on you. How so? By simply blurring the moving objects or vice versa. Most photographers around the globe will agree that a good picture ought to be free of motion. But if your photographer gets to focus on you as the main subject while blurring the moving objects, the end result is stunning photos.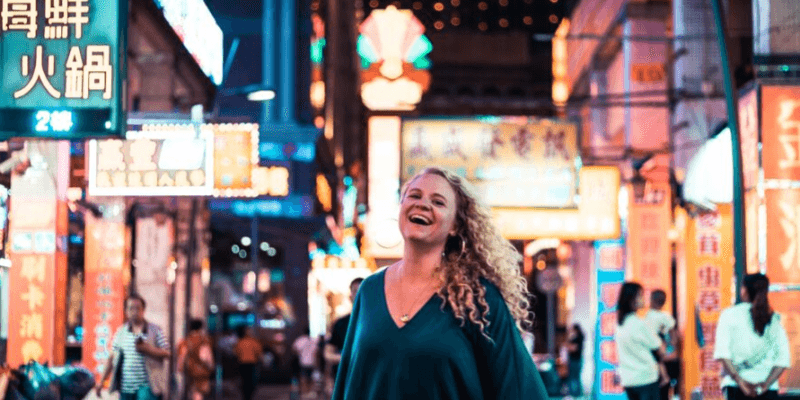 Tip #5
Try Overexposure to Take Things a Notch Higher
In couple portrait photography, an overexposed picture can look stunning. As a matter of fact, the end result is clean, polished and perfectly perfect pics as flaws tend to get lost. Have your photographer use it when necessary and avoid overdoing it at all costs. You know, proceeding with moderation for the best results.
Tip #6
Let Your Photographer Try out Unconventional Angles
Whenever we hear about the term portrait photography, one thing comes to mind, straight pictures. However, ever thought of trying out unconventional and unordinary angles? To spice up your portrait photography, snapping your shots from unordinary angles will leave you with extraordinarily beautiful pics that will wow everyone. It's simple. All you need is for the photographers to tilt their camera to a certain angle! For instance, let them take the shots down-up will leave you looking in control or rather intimidating and vice versa.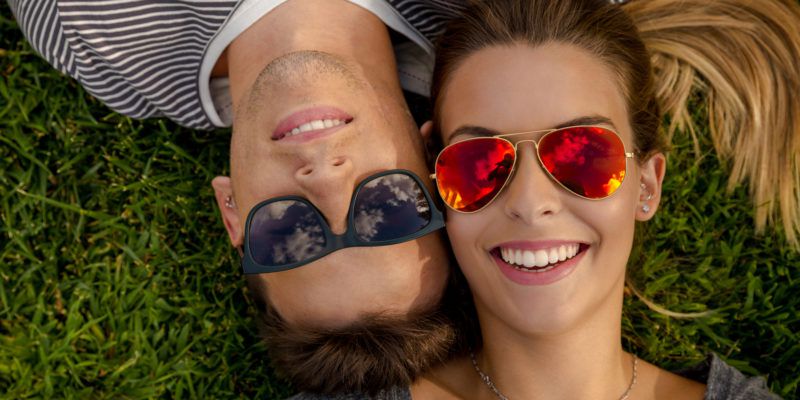 Tip #7
Let Your Photographer Capture Photos of You in Familiar Surroundings
We all feel a bit uncomfortable and nervous in places we've never been to and it's all understandable. If the photographer you are working with for your couple or family portrait photography session wishes to make every snap count, letting his or her subjects choose the venue is always a plus for both. With familiar places comes easiness and zero nervousness. When you choose places that you are familiar with, you tend to be yourself and exhibit true emotions be it happiness or sadness. This will be advantageous to you as you will capture every moment as it is and get to tell a story through the pics.
Tip #8
Try out Shadows
Shadow-play in portrait photography is always beautiful. It never disappoints. By trying out shadow-play in photography, your photographer gets to experiment as much as possible with light. Better yet, with different objects. Shadow-play always brings out emotions as they are. Sadness especially. If the portrait photographer wishes to employ shadow-play in their photography, they can try out curtains, hands, plants as well as window grills.
Tip #9
Taking Photos with Your Pet
Pet lovers will agree that pets are always sweet. They give their owners undivided attention. Dogs especially. Tagging along with your pet for some hot portraiture photo session is a great idea. A photoshoot with your pet; be it a cat or a dog is always a moment of pure bliss. For the professional photographer, such are the moments that he or she ought to capitalize on. Capturing such stunning moments and getting to tell a story through a picture are moments to live for.
Tip #10
Convert Your Pics into Black & White
After an amazing portrait photoshoot, there comes the editing part. With editing, your portrait photographer can change the entire appearance and even mood portrayed in your photos. One way of going about this is by converting the pics into black and white. Converting the pics into black white will more often than not convey a melancholic mood especially when you as the subject are smiling at all. In some cases, anger can be portrayed. Better yet, if the background turns out to be not as appealing as what you had in mind, as your photographer to convert the pics into black and white as one cannot really tell the exact spot where the photo was taken.
Tip #11
Shooting Through Objects to Add on to the Spice
Having your photographer shoot through objects especially when you are unaware can result in some incredible photos that highlight feelings at their best. He or she can shoot when the door is slightly closed or through branches.
Tip #12
Hide Some Parts of Your Face
With portrait photography, you do not have to take pics of your entire face. Covering a part of your face can still exude emotions. Any type of emotion. You can hide parts of your face with either a curtain, a book or even your own hand. This way, you give your photographer a chance to focus on one area.
Tip #13
Create DIY Backgrounds
The background of your photos speaks volumes. As such, having the right background is at all times a big plus and vice versa. However, if you happen to not be in the studio, and there is an urgent need for an appealing background, why don't you create your own? Creating a Do It Yourself background is never really complicated. As a matter of fact, it might only take a few minutes. Go on. Try it out!
Tip #14
Do What You Love as Your Portrait Photographer Takes Pictures of You
When it comes to photography, it's always more about you than the photographer. That being said, doing what you love best as you indulge in some amazing photo session is always a great idea. Are you a music person? Do you love surfing? Whatever it is that you love, you will always exude some real emotions while at it. Let your private photographer take advantage of this moment and capture some genuine shots of you having a blast.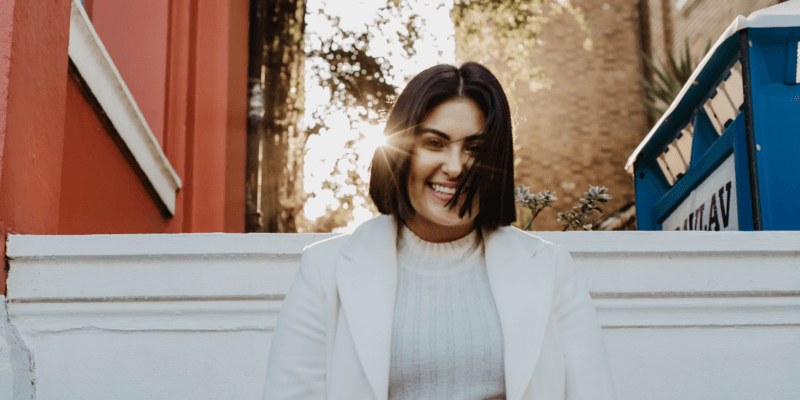 Tip #15
It's a Cloudy Affair!
You probably have seen some perfectly-timed photos where the subject might seem to be blowing some smoke but later on, you realize it's the clouds. That is the magic and power that a camera has. Freezing moments just in the nick of time!
Why Consider Portrait Photography?
Well, just like any other genre of photography, portrait photography has got an array of benefits pegged to it. The most common being its broadness but of equal importance is the ability to exude any kind of emotion be it love, anger, sadness, happiness or fear. Great stories have been told through portraiture photography. FACT.
Portrait photography is what you ought to do if you're after getting splendid photos that tell a story all by themselves. It's a road with no end. One made easier by your portrait photographer. With the 15 ideas  above, storytelling through pictures just got easier. Why are you hesitant? Lights, camera, action!
Pictures speak louder than words ever will. They will exude emotions more than anything will. Be it in the now or way later into the future. The best part is the moments captured will forever remain to be as they are. Is there a better way to keep the memories of the people and things we hold close in our hearts than in pictures? Absolutely not.
Buy memories, not things…
Limited time only!
SEE OUR GIFT CARDS
Great customer service and experience
Photoshoot in very short term
The most destinations on the market
Very positive customer feedback
1152
Photographers & Videographers
986
Destinations world-wide
100% Money Back Guarantee
We believe in our service and quality of our photos so much that we decided to offer a 100% money back satisfaction guarantee for your photo shoot. If you don't like your online gallery once we deliver it, you can contact us within 7 days and claim your money back. Find more details in our Terms.