Saint Petersburg is the second-largest city in Russia and is an important and beautiful port city located on the Baltic Sea. As Russia's main cultural center, Saint Petersburg is home to incredible history, world-famous museums, stunning architecture and of course, the Russian ballet. Our talented vacation photographer in St. Petersburg, Konstantin, was able to capture a romantic surprise proposal shoot in this gorgeous setting. Let's see how it turned out!
Romantic Surprise Proposal Shoot in Romantic Russia
More and more couples are planning destination engagements, but what's really special about this story is the element of romance that Diego was able to share with his fiancée during his surprise proposal. Diego wanted to have every moment of his incredible surprise captured perfectly, so he hired our vacation photographer Konstantin to photograph these beautiful moments.
The first stop for the lovely couple was the ornate Saint-Isaac Cathedral, where the two were captured in a mixture of fun and sweet poses in front of the national monument. Konstantin was able to use a few slightly different areas surrounding the cathedral to present Diego and his fiancée with multiple beautiful backdrops.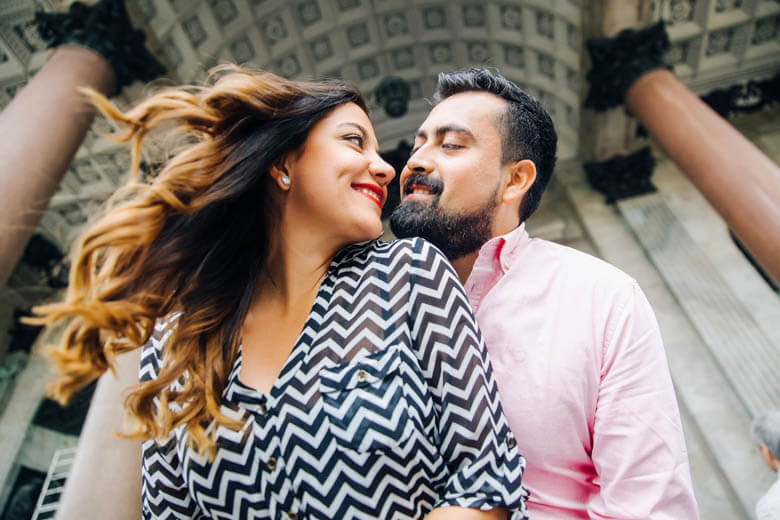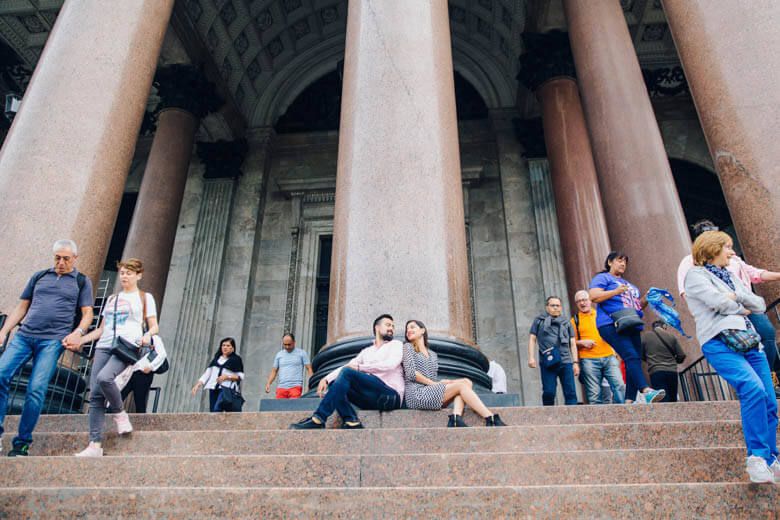 Photo: Konstantin, Localgrapher in St. Petersburg
The Moment of Surprise
Moving onto the lush lawn in front of the Saint-Isaac Cathedral, the couple were both evidently radiant and happy, holding hands and sharing an embrace as Konstantin continued the surprise proposal shoot shoot. When Diego finally got down on one knee, Konstantin was there to capture every beautiful emotion on Diego's fiancée's face as she said yes. The happiness between the two of them was tangible, and that incredible moment is one the two of them will be able to cherish forever.
After the initial surprise, Konstantin was able to capture the following happiness and embrace in order to seamlessly to transition to more traditional and posed engagement photos.
Still on the beautiful lawn of the Cathedral, Diego's fiancée showed off her stunning engagement ring, and Konstantin captured some lovely up-close and portrait-style photographs of the newly-engaged couple.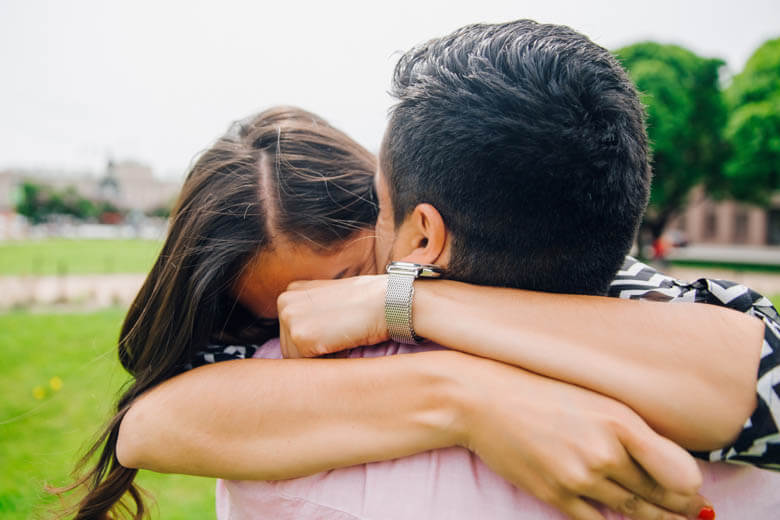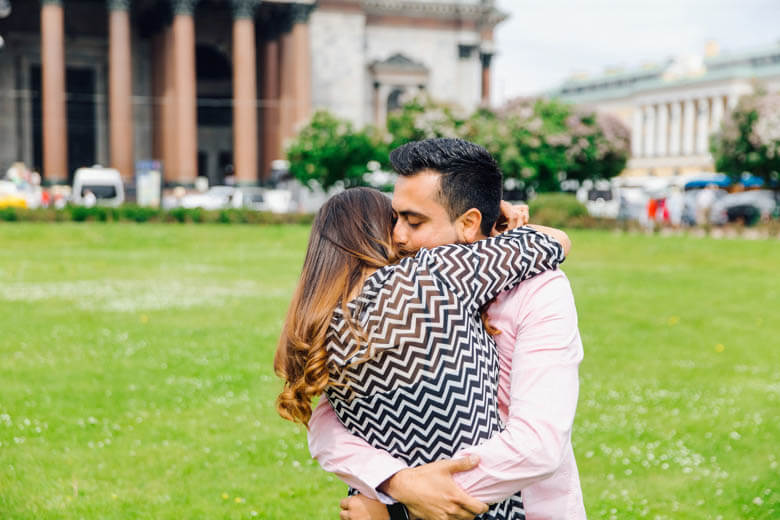 Photo: Konstantin, Localgrapher in St. Petersburg
Request Your Vacation Photo Shoot in St. Petersburg
START HERE
Engagement Photo Shoot Moves to the Street Scene
After the initial excitement of the surprise proposal died down a bit, Konstantin led Diego and his fiancée to some quiet and quaint streets in the city center to continue the photo shoot.
The street scenes made a great backdrop, and Konstantin was able to use different angles and techniques to capture the two lovebirds enjoying the moment in a natural way. Finally, Konstantin's local knowledge and experience as a travel photographer allowed him to suggest a typical stone building with bright orange awnings as a backdrop which had great contrast. Here, several beautiful images of the two walking through the streets, embracing and posing happily were taken.
By the Sea Saving one of the best locations for last, Konstantin led the couple to their final photoshoot destination, a lovely walkway featuring classic wrought-iron accents that wound along the waterway.
Diego and his fiancée looked incredible and had a variety of photos to choose from with the classic Saint Petersburg skyline and waterway behind them.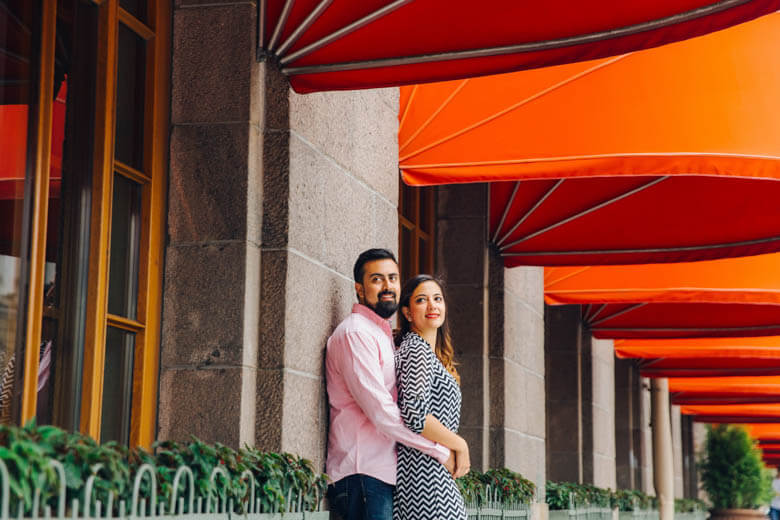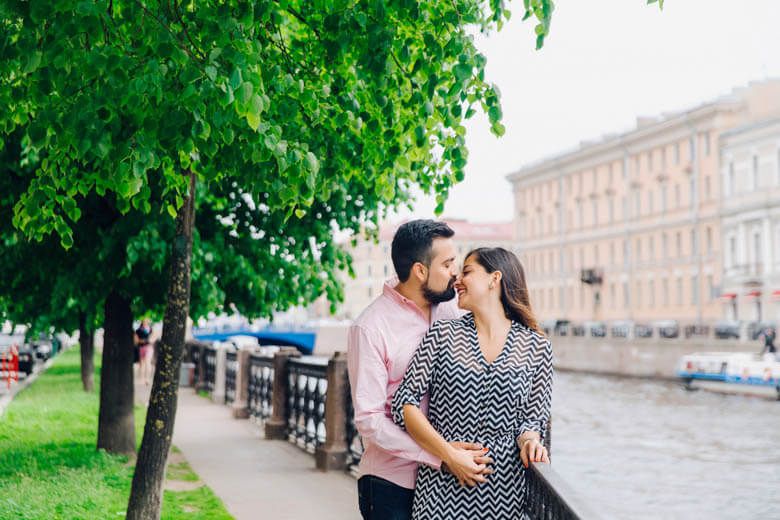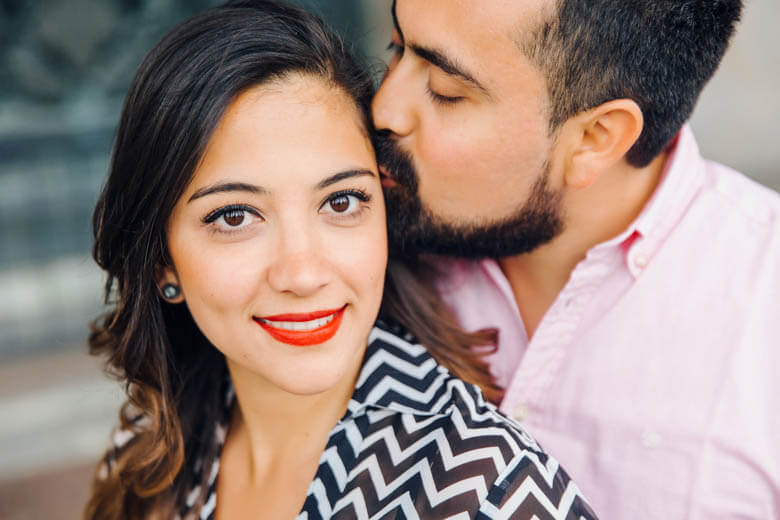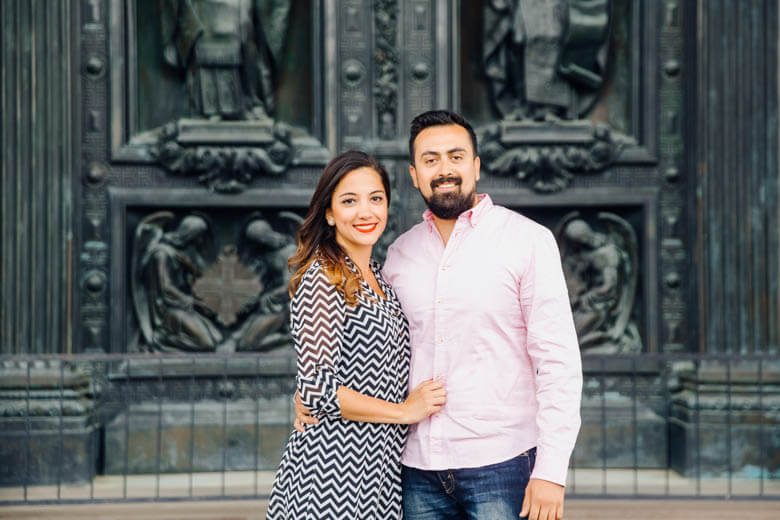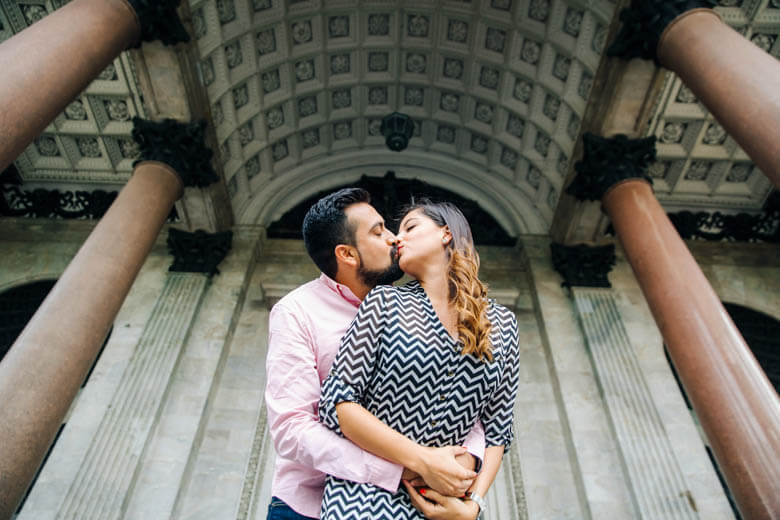 Photo: Konstantin, Localgrapher in St. Petersburg
Because Diego chose to hire Konstantin to capture his romantic surprise proposal, he and his beautiful fiancée will have an exquisite selection of photos from this momentous occasion to share with family and friends. Not only will the happy couple be able to share the joy of their special memories with others, but they will have these images as souvenirs to fondly look back on for years to come.