11. 4. 2018
A Hip Zip Line Proposal Photo Shoot in Costa Rica
Aniruddha decided Lacy was the one and wanted to have as creative a destination proposal as possible. The cloud forests of Monte Verde was the location of choice and he'd already picked out exactly how he'd surprise her. All that was left was to ensure the moment was properly captured.
Monte Verde, a Natural Jewel in Costa Rica
The Monte Verde (Green Mountain) Cloud Forest is one of the lushest rainforests in the world, described by National Geographic as the jewel in the crown of cloud forests." As one of Costa Rica's seven wonders the biodiversity hotspot is one of the best experiences you can have in this Latin American country.
Monte Verde sits 1,400 meters (4,600 ft.) above sea level and sees nearly 3 meters (118 in) of rainfall yearly! So be sure to bring rain gear for your next trip! Monte Verde is also a town where tourists can stage trips into the surrounding cloud forests. Hiking, horseback riding, backpacking trails, and zip lines are all available for the adventurous. Natural wonders also include the forest itself with several biodiversity preserves, museums and butterfly gardens.
Lacy, Will You Marry Me?
Aniruddha was able to find Dani, a local photographer, who advised him on how to go about the surprise proposal. Aniruddha decided he wanted to shock Lacy with a banner while traversing the Original Canopy Zip line in Monte Verde. During their private canopy tour through the treetops, he would unfurl the banner as she sailed into his waiting arms.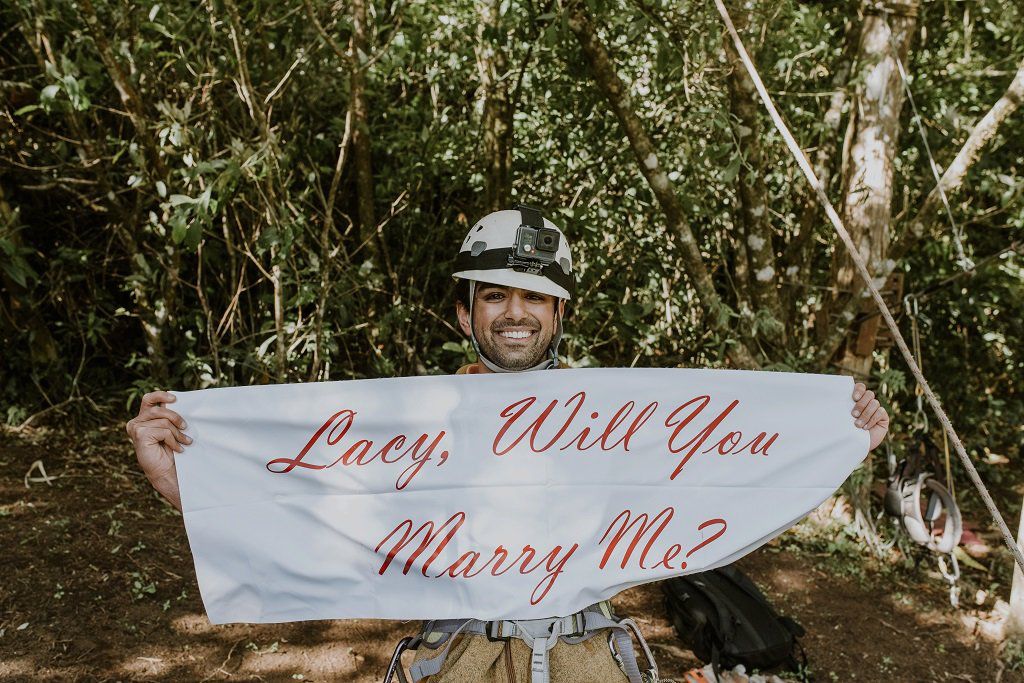 After documenting the "before" moment, complete with Aniruddha's big grin at the upcoming thrill, Dani got into place while the couple took their time sailing through the treetops of Monte Verde.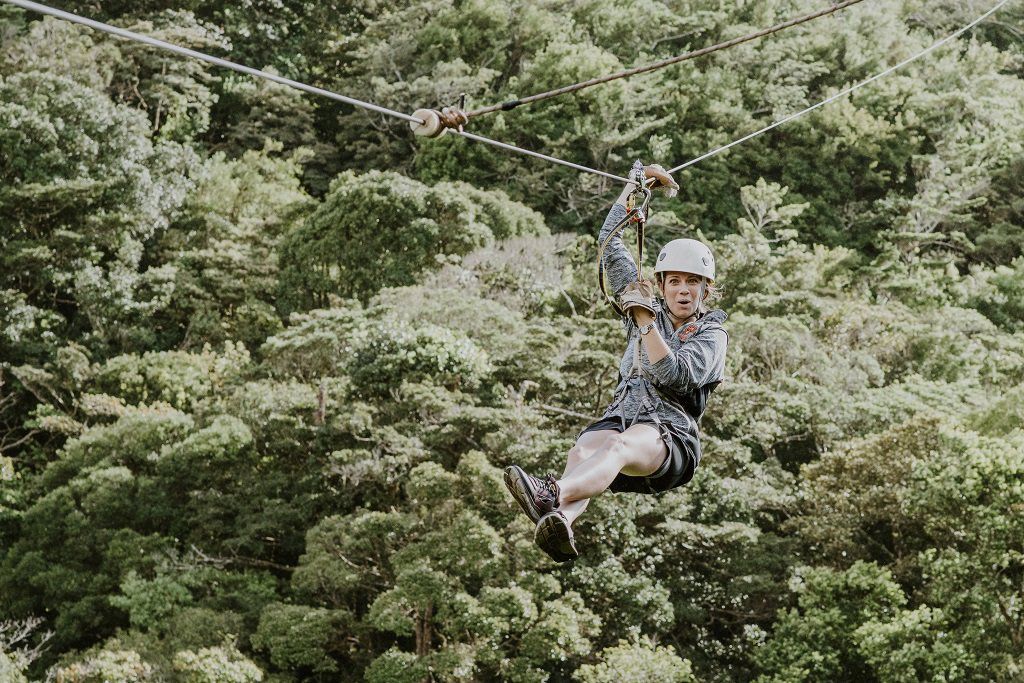 When Aniruddha arrived at the predetermined place, he unfurled the banner as Lacy made her way down. "Lacy, Will You Marry Me?" Gloved and helmeted Lacy could only laugh in surprise, suspended over the rainforest on a zip line. And as she finally made it to the base of the line, she gave Aniruddha a big hug, encouraging him further to go down on one knee in the traditional fashion.
Yet the charmer still wasn't done! After placing the ring, he even had a pair of roses in hand. Dani dutifully captured every moment and both Lacy's reactions and Aniruddha's pleasure at each one. There was no need for Aniruddha to have to worry about photographing each moment himself; hiring a local photographer made things flow entirely smoothly.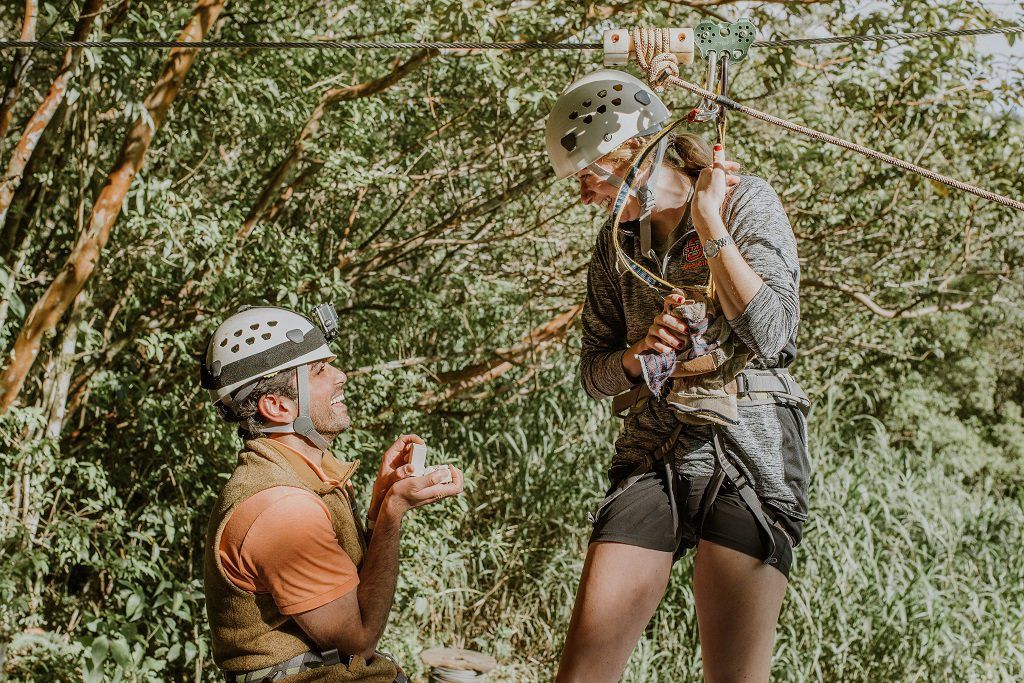 Request your secret proposal photo shoot in Costa Rica now
REQUEST NOW
Working with a Vacation Photographer
After the thrills of the forest canopy, the newly engaged couple took direction from their photographer and walked around in trail gear. Dani ensured each pose highlighted the unusual destination proposal choice of the cloud forest while keeping the couple perfectly posed. While today's cameras are increasingly good it takes a real photographer to make memories last.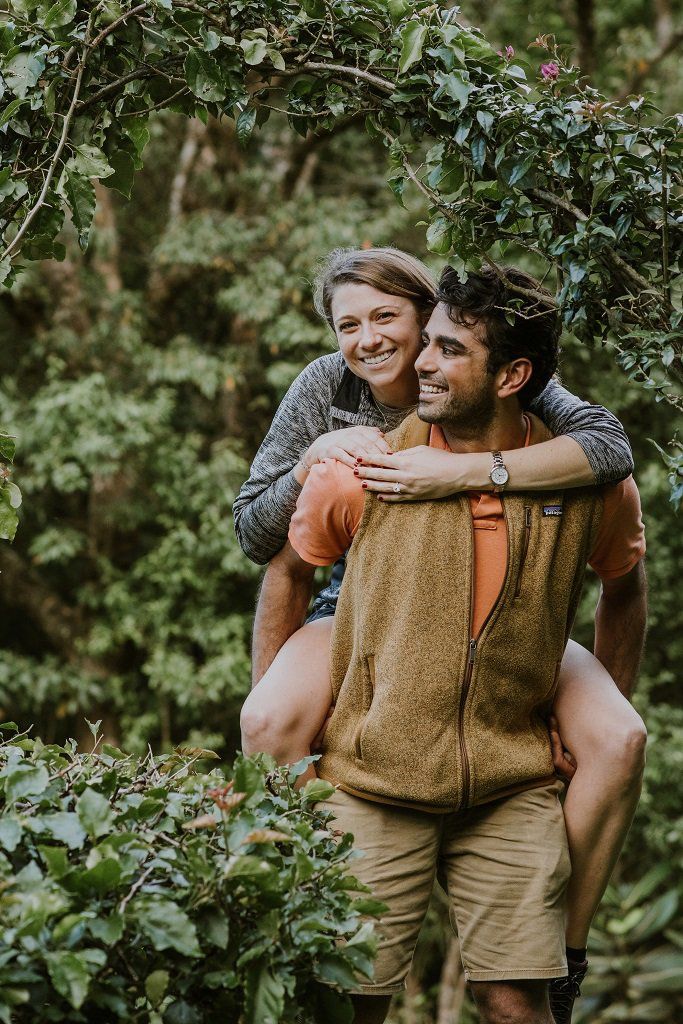 Dani also chose a series of tasteful black and white images. Monochrome brings out textures that can sometimes be overlooked when bright colors like a verdant rainforest are dominating a scene. The patterns of the trees, hair, grass, and rugged clothing all combined to create beautiful portraits with a classic character.
Next time you decide to take a tour to Latin America you would do well to hire Dani or another local photographer who can immortalize your vacation in digital film. Oh, and bring your rain gear!
Is an ugly zit…
RUINING your perfect pics?
Get rid of it for $15 USD!
SEE PHOTOSHOP PACKAGES
Great customer service and experience
Photoshoot in very short term
The most destinations on the market
Very positive customer feedback
1225
Photographers & Videographers
1075
Destinations world-wide
100% Money Back Guarantee
We believe in our service and quality of our photos so much that we decided to offer a 100% money back satisfaction guarantee for your photo shoot. If you don't like your online gallery once we deliver it, you can contact us within 7 days and claim your money back. Find more details in our Terms.