Miami is world famous for its beautiful beaches, exotic palm trees, perfect weather and magical sunsets. It's often referred to as the 'magic city' because of its rapid growth from a small beach destination to a booming and world famous city.
Miami has the perfect mixture of modern city settings, historical sites that are full of culture, and beautiful natural landscapes. It's the ideal place for a cocktail by the beach, a stroll by the water, or even, as one of our clients discovered, the perfect place for a photo shoot.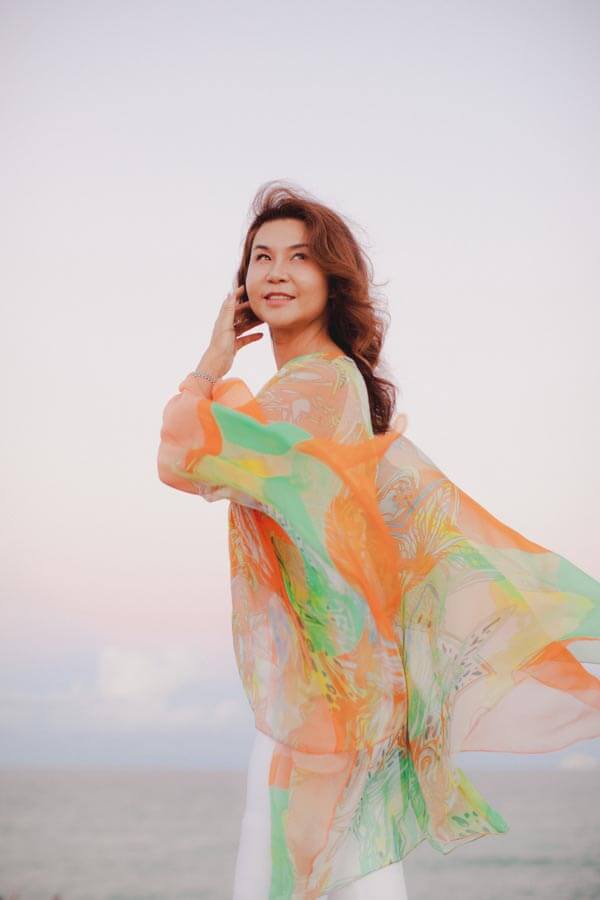 The Golden Hour at Miami's Coast
The 'golden hour' is a term used by photographers to refer to the time just before sunset or just after sunrise, and it's a time when the lighting is perfect for photography. The light usually more red, and softer than usual, so it's perfect for complimenting features and creating truly magical photos.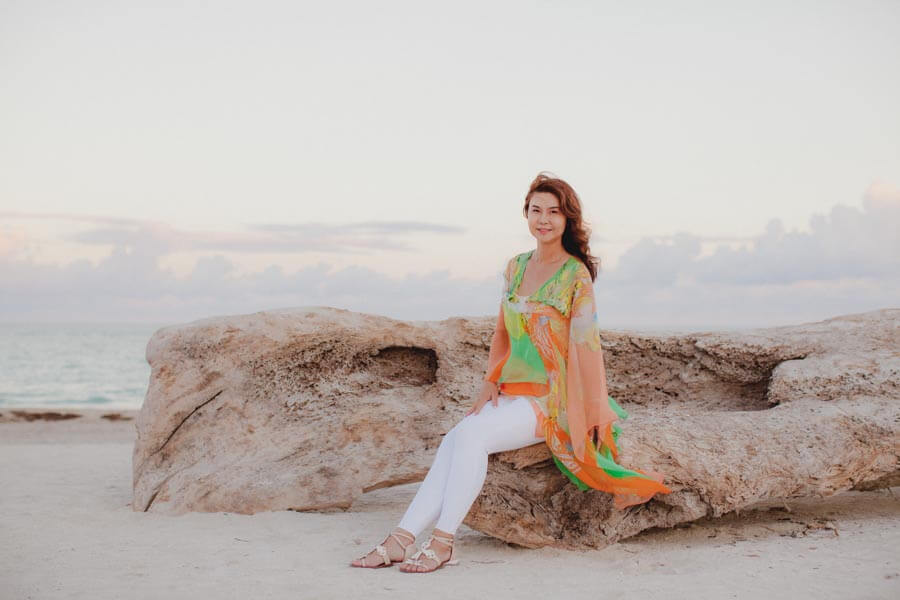 This time of day is always a beautiful sight to behold, but in Miami, at the coast especially, it takes the beauty to a whole new level.
The colours of the budding sunset bounce of the rippling waves, and colourful shadows of palm tree leaves are cast over the ground. The natural colours of both the city and the coast line are brought to life.
Planning a Picture Perfect Evening in Miami
Lucy contacted us wanting to schedule a personal photo shoot in Miami. She wanted something a little more special than just a regular photo shoot though, she wanted to pose in front of one of the famous Miami sunsets.
So we put her in contact with Yuli, a skilled local photographer in Miami, who is incredibly skilled at capturing the best of both people and landscapes in natural lighting. So she was just the right photographer to capture the best golden hour photos of Lucy.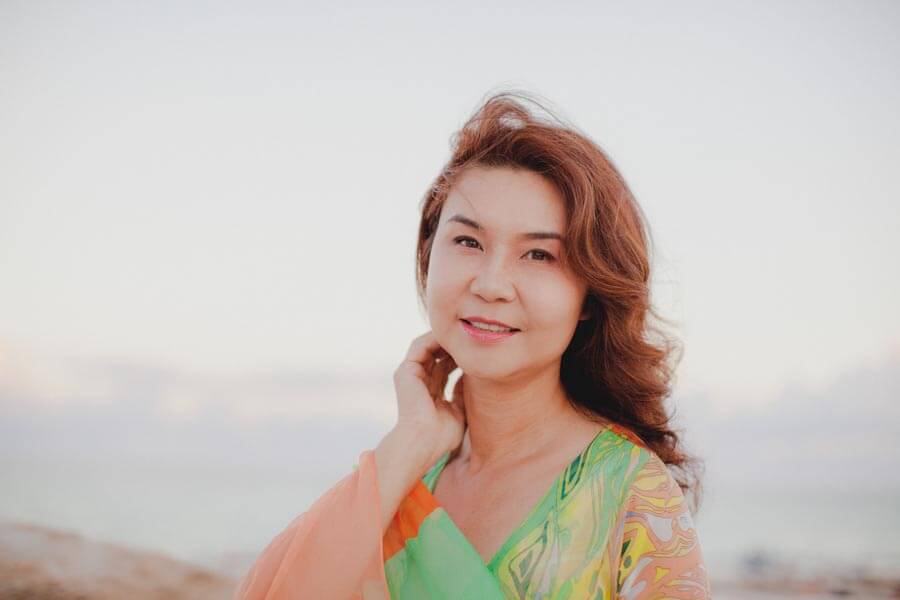 So Yuli helped Lucy pick the perfect time for their photo shoot, and Lucy picked out her best outfit – an elegant outfit that complimented the colours of the sunset.
Posing in Miami's Sunset
Throughout the photo shoot, Yuli encouraged Lucy to have fun and be herself, so Lucy came away with photos that showed both her natural and inner beauty as she danced across one of Miami's coast side greens, and hid, peeking out from behind palm tree leaves.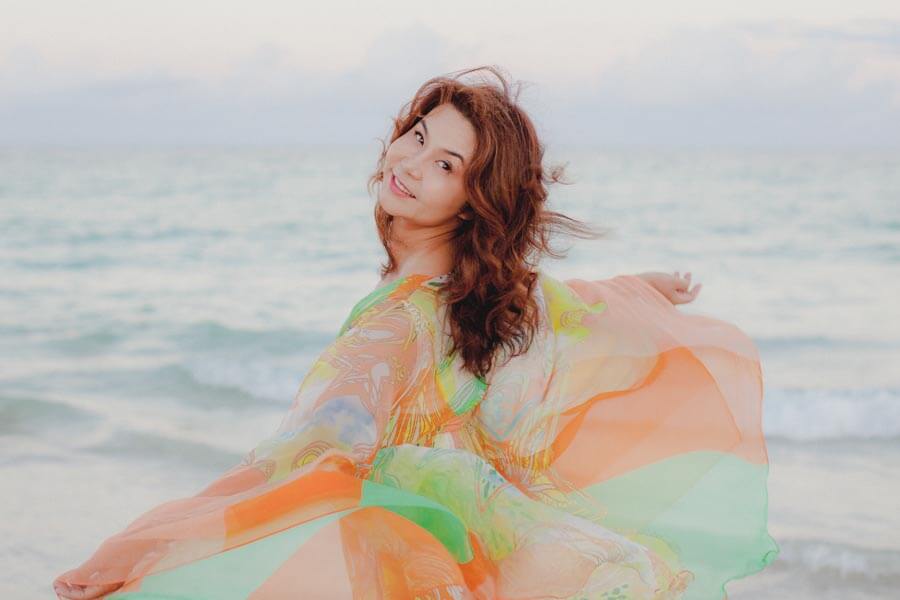 Yuli managed to find several picture worthy spots during their photoshoot, so Lucy was able to pose in a variety of places. She perched on sea side rocks, smiled from underneath palm trees, stood in long wavy grass, and of course, strolled across one of Miami's famous sandy beaches, leaving a trail of foot prints behind her. Each and every one of their photo shoot spots was exactly what Lucy had been hoping for. Together, Lucy and her local photographer Yuli were able to capture some truly beautiful shots of both Lucy, and of Miami's stunning and diverse coast line.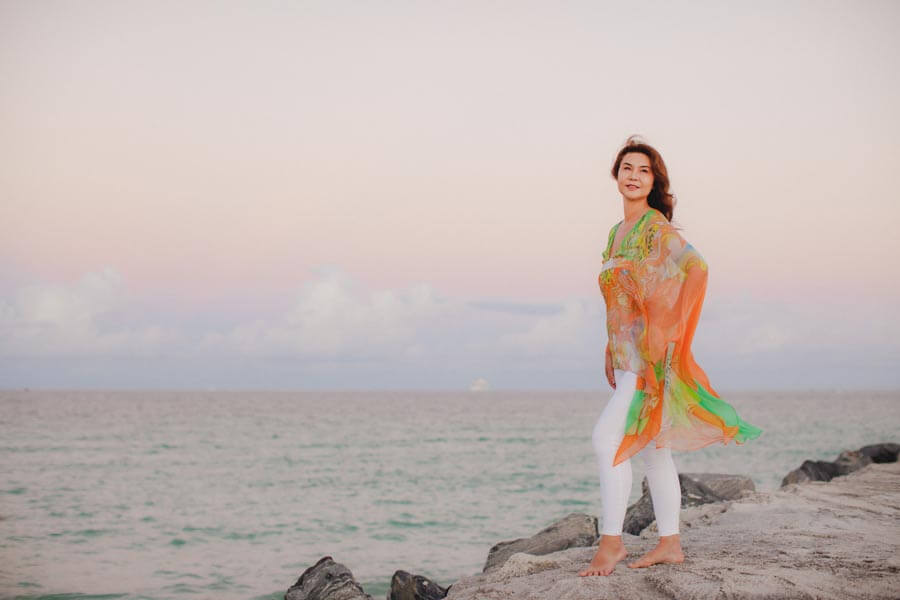 Lucy's photoshoot left her with a whole range of personal photos, from natural head shots, to more exotic water side shots, where the waves lapped at her bare feet, and her top flowed in the gentle Miami breeze. In some photos, Yuli captured the full range of colours of the golden hour, whilst in others, she went for a simpler, elegant look with sleek black and white photos.