1. 9. 2018
9 Beautiful Historical Places In Malta
Malta has its fair share of history behind it. During all this, Malta has lived through multiple colonies and attacks from different places around the globe.
The island is very famous for its history but also for the picturesque landscapes. If you want to visit a place full of memories, you won't regret your stay there. While there, invite us to come along, with our professional vacation photographer in Malta to capture each and every magical moment on your vacation.
In this article we have listed the most beautiful places we think you should visit in Malta.
Haġar Qim Temples
The Hagar Qim Temples have been estimated to have been here since 3500 BC and has been described as a unique architectural masterpiece by the World Heritage Sites committee.
These temples stand on a hilltop overlooking Filfla. A quote from V. Cordon Childe states, "I have been visiting the prehistoric ruins all round the Mediterranean, from Mesopotamia to Egypt, Greece and Switzerland, but I have nowhere seen a place as old as this one."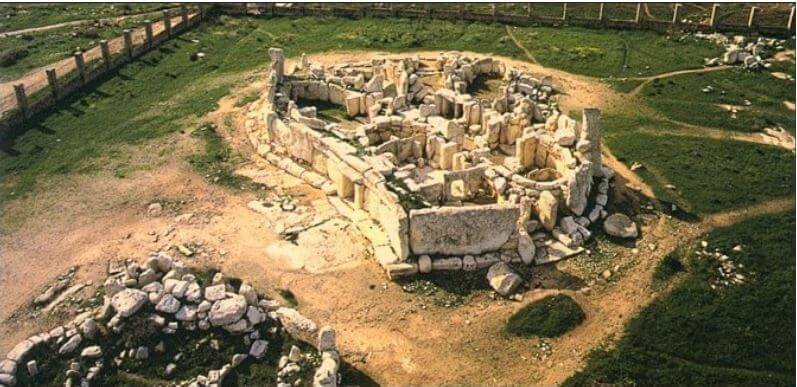 St. John's Co Cathedral
St. John's Co Cathedral started being built in 1572 by Grand Master Jean de la Cassière to serve as the conventual church of the Knights of Malta.
It had been fully opened in 1577. Nowadays, you can go visit this cathedral in Valletta, if you're an adult, it will run you €10 while students and seniors will run you €7.50. Anyone 12 or under can enter free if accompanied by an adult.
You can visit this website to get more information.
Għar Dalam
Għar Dalam, "The cave of darkness" is a known dead end located on the outskirts of Birżebbuġa that contain bone remains of animals that became extinct.
The cave was found in 1885 but wasn't open to the public until 1933. Even though it was discovered quite late, Għar Dalam dates back to the prehistoric times, around the times of 5200 – 4500 BC.
During World War ll the cave was used as an air raid shelter for 90 people. Later on the British forces used the cave as a storage for fuel. Then after the war during 1945 the museum was opened again to the public.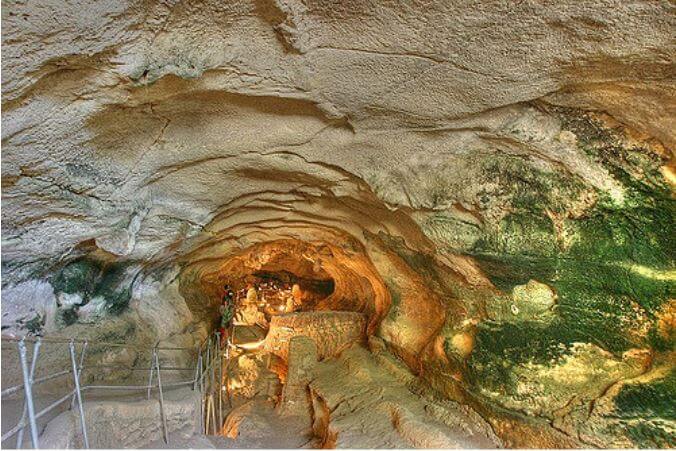 Mdina
Mdina, the old capital of Malta, wasn't always known as Mdina. When Mdina was first discovered in the 8th century BC it was called Maleth by Phoenician Settlers and was later called Melite by the Romans.
During the latter period, the city adopted its present name, which derives from the Arabic word medina. The city remained the capital of Malta throughout the Middle Ages, until the arrival of the Order of St. John in 1530.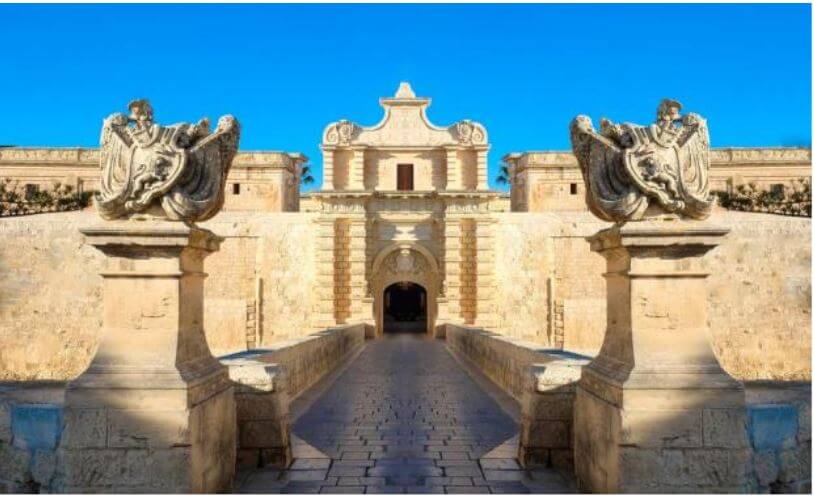 Valletta
Valletta, the current capital city of Malta hasn't been here as long as Mdina. In fact, it was built in 1565, after the Great Siege. At the time, Valletta was an example of "Modern City Planning".
Along with 1565, the most documented piece of Valletta's history was World War 2. Malta had to withstand around 150 days and nights worth of bombing attacks.
In this amount of time, 6700 tonnes worth of bombs. Because of Malta's bravery and survivability, England had awarded Malta with the George Cross and independence once the war was over.
If you are planning to stay in Malta for a few months and looking for a place to rent, Valetta is also a good option as it is always buzzing and a lot of activities and events take place here. You can go here to look for some listings.
Also, unlike most other parts of Malta a lot of shops stay open here during the weekends.
The 3 Cities
The 3 cities, Cospicua (Bormla), Senglea (L-isla) and Vittoriosa (Birgu) hold more of a history compared to Valletta. The harbor has actually been used since the Phoenician times. The cities were besieged during the Great Siege of Malta of 1565, however, once the siege was lifted, Birgu was given the title Città Vittoriosa.
Ħal-Saflieni Hypogeum
The Hypogeum of Ħal-Saflieni is a Neolithic subterranean structure dating back as far as 3000 BC. Located in Paola and known to most as the Hypogeum, it is thought that it used to be a sanctuary since it was left with the remains of around 7000 individuals. The Hypogeum was discovered in 1902 by mistake, however, most of the information we gathered from it when it was found was lost sadly because Manuel Magri died. Manuel Magri was the person that wrote the reports on the hypogeum.
St. Paul's Catacombs
These catacombs were first fully examined by Dr. Antonio Annetto Caruana in 1894. The archaeological clearing of the site has revealed an extensive system of underground galleries and tombs dating from the third to the eighth centuries and was once located outside the walls of the ancient Greek city of Melite. However, now, it is now covered by both Rabat and Mdina. St. Paul's Catacombs contains the catacombs of Saint Agatha, San Katald, St. Augustine and many others.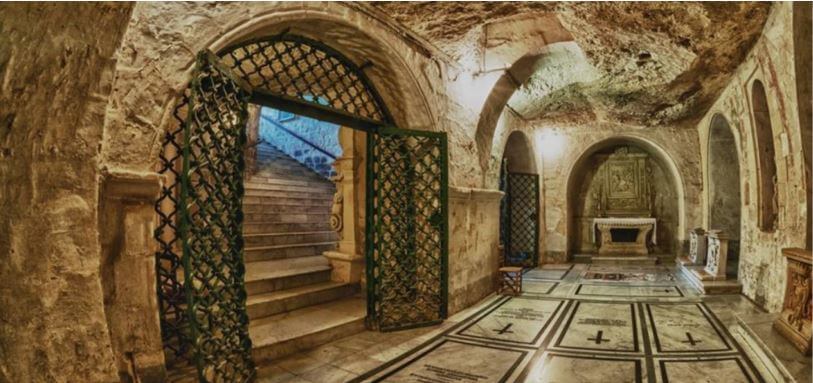 Ta' Pinu
Located in Gozo, Ta' Pinu is a Roman Catholic minor basilica and national shrine, dedicated to the "Blessed Virgin of Ta' Pinu".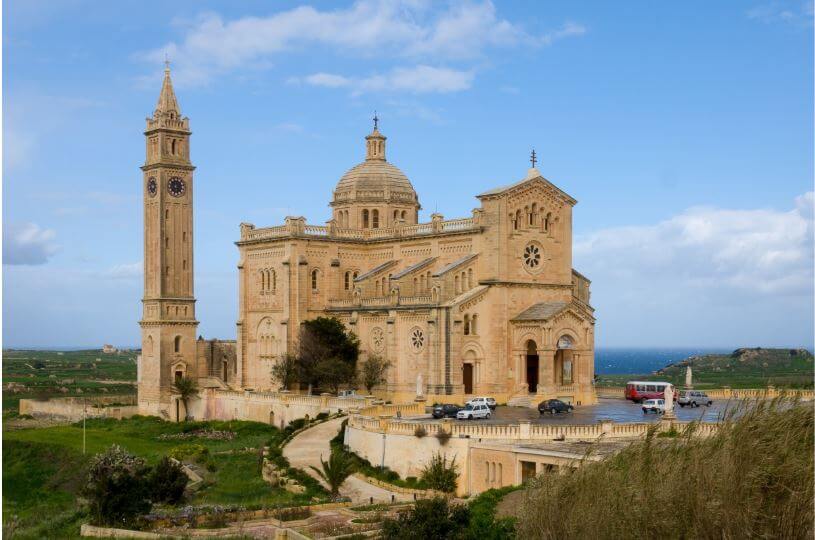 After a long day of exploring Malta's rich history, you can and are looking for some delicious food, we suggest you go to loving malta, it is the most popular blog for travelers in Malta and has a lot of travel tips and restaurant recommendations. 
Malta is also a popular destination for a variety of interesting events, you can also find some interesting events here in visit Malta website.
Is an ugly zit…
RUINING your perfect pics?
Get rid of it for $15 USD!
SEE PHOTOSHOP PACKAGES
Great customer service and experience
Photoshoot in very short term
The most destinations on the market
Very positive customer feedback
1225
Photographers & Videographers
1075
Destinations world-wide
100% Money Back Guarantee
We believe in our service and quality of our photos so much that we decided to offer a 100% money back satisfaction guarantee for your photo shoot. If you don't like your online gallery once we deliver it, you can contact us within 7 days and claim your money back. Find more details in our Terms.