Hire a Photographer for a Photoshoot in Malta
Localgrapher is the largest vacation photo company and the only global video company in the world! Choose from over a 1000 hand picked local professionals and make your perfect memories last forever!
This is What You'll Get with Every Booking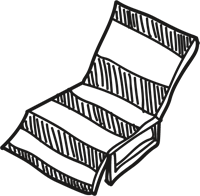 Individual Approach
Handpicked Local Professional
Special Requests Option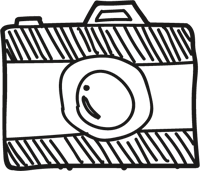 Top Shoot Spot Recommendations
100% Money Back Satisfaction Guarantee
Private Session
100% Money Back Guarantee
We believe in our service and quality of our photos so much that we decided to offer a 100% money back satisfaction guarantee for your photo shoot. If you don't like your online gallery once we deliver it, you can contact us within 7 days and claim your money back. Find more details in our Terms.
Make the Most out of Your Malta Shoot
Nestled in the sparkling Mediterranean Sea like a hidden gem, Malta is a captivating island nation that effortlessly weaves together ancient history, breathtaking landscapes, and vibrant culture. With a rich tapestry of influences spanning thousands of years, Malta stands as one of the world's most historically significant destinations. Beyond its renowned beaches and azure waters, this small archipelago boasts a wealth of fascinating facts and intriguing tales waiting to be discovered.
As you step foot on this enchanting island, you'll find yourself walking in the footsteps of civilizations that have shaped human history. From the ancient Phoenicians and Romans to the medieval Knights of St. John, Malta's strategic location has attracted a kaleidoscope of cultures, each leaving behind a distinct mark on the island's architecture, traditions, and cuisine.
But Malta isn't just a living museum of antiquity; it's a vibrant modern society that cherishes its heritage while embracing the contemporary. The friendly locals, known as Maltese, are passionate about their traditions and festivities, inviting visitors to partake in colorful village feasts, lively carnivals, and time-honored rituals.
Whether you're an adventurer seeking hidden coves and underwater wonders, a history enthusiast exploring ancient temples and fortresses, or a culture connoisseur savoring the blend of Mediterranean and Arabic influences, Malta has something extraordinary to offer. Join us on a journey of discovery as we unravel the intriguing facts that make Malta a captivating destination like no other.
Tip #1
Best Time of the Year to Visit Malta
Malta, a picturesque Mediterranean island nation, offers a delightful travel experience throughout the year, but the best time to visit is during the spring and autumn seasons. During spring, which spans from March to May, Malta bursts into a colorful display of blooming flowers and lush green landscapes. The weather is pleasantly mild, with temperatures ranging from 15°C to 25°C (59°F to 77°F). This time of year provides the perfect climate for outdoor activities, exploration of historical sites, and leisurely strolls along the scenic coastlines. With fewer tourists compared to the peak summer months, visitors can immerse themselves in the island's rich history and culture without the hustle and bustle.
Another ideal time to experience Malta's charms is during the autumn months, from September to November. The island remains warm and inviting, with temperatures ranging from 20°C to 23°C (68°F to 73°F), making it an excellent choice for beach activities and swimming. During this time, tourists can enjoy a more relaxed and tranquil atmosphere while taking in the breathtaking coastal views and Mediterranean cuisine. As the crowds subside and accommodations become more affordable, travelers can indulge in the vibrant local culture and festivities that define Malta's unique identity.
On the other hand, visiting during the peak summer months of June to August can be an option for those seeking a vibrant and lively ambiance. However, this period can be scorching hot, with temperatures soaring above 30°C (86°F), making outdoor activities challenging for some visitors. Moreover, it's the busiest tourist season, resulting in larger crowds and higher accommodation prices. Despite the higher temperatures and tourist influx, visitors can still enjoy the island's stunning beaches, water sports, and vibrant nightlife during the summer season.
Couple's photoshoot by Tumer, Localgrapher in Valletta
Tip #2
Visiting Malta in Spring
Springtime in Malta offers an enchanting escape for travelers seeking a well-rounded and immersive experience. The island's pleasant weather during this season, with temperatures ranging from 15°C to 25°C (59°F to 77°F), creates an inviting environment for exploration and outdoor activities. As the island blossoms into a vibrant landscape with colorful flowers and lush greenery, visitors are treated to a feast for the senses, making it an ideal time for nature enthusiasts and photographers. The picturesque settings enhance the charm of Malta's historic landmarks, providing a harmonious blend of natural beauty and cultural heritage.
One of the main advantages of visiting Malta in spring is the reduced number of tourists compared to the peak summer months. As the island enters the shoulder season, the crowds disperse, offering a more intimate and authentic experience of Malta's attractions, beaches, and local way of life. With fewer tourists, popular sites and restaurants are more accessible, allowing visitors to delve deeper into the island's rich history and immerse themselves in its warm hospitality. This quieter ambiance provides an excellent opportunity to explore the medieval walled city of Mdina, meander through the historic streets of Valletta, and discover the lesser-known gems of the island.
In addition to its natural beauty and historical charm, Malta comes alive in spring with a variety of festivals and events. The Maltese celebrate their religious and cultural heritage with enthusiasm and pride, offering visitors a chance to witness traditional feasts, historical commemorations, and vibrant street parades. Engaging in these festivities provides an intimate glimpse into the island's deep-rooted traditions and offers a unique opportunity to interact with the friendly locals. From the iconic Easter celebrations to colorful village fiestas, the springtime calendar in Malta is filled with exciting cultural experiences that leave a lasting impression on every traveler.
Tip #3
Visiting Malta in Summer
Summer is a time of pure magic in Malta, and it's no wonder that many travelers choose this season to visit the island. The most obvious draw is the sun-drenched beaches that line the coast, offering a perfect setting for beach lovers and water enthusiasts alike. The Mediterranean sun shines brightly, warming the sandy shores and creating an inviting atmosphere for swimming, sunbathing, and engaging in various water sports. From the popular Golden Bay and Mellieha Bay to the hidden gems like St. Peter's Pool, Malta's beaches are a paradise for relaxation and fun.
Apart from the stunning coastline, Malta exudes a festive and energetic vibe during the summer months. As the peak tourist season, the island comes alive with a vibrant atmosphere of cultural events and music festivals. The streets are adorned with colorful decorations, and locals and tourists alike come together to celebrate various traditions and festivities. From the feasts dedicated to local saints to the lively Isle of MTV music festival, there's always something exciting happening in Malta during the summer. The island's rich history also blends with the festivities, and visitors can witness traditional processions and events that showcase Malta's deep-rooted cultural heritage.
As the sun sets, the summer nights in Malta become a playground for those seeking an unforgettable nightlife experience. The island's lively nightlife hubs, such as St. Julian's and Paceville, come to life with buzzing bars, stylish clubs, and beach parties that go on until the early hours. Whether you want to dance the night away, enjoy live music performances, or simply unwind with a cocktail while overlooking the sea, Malta's vibrant nightlife has something for every taste.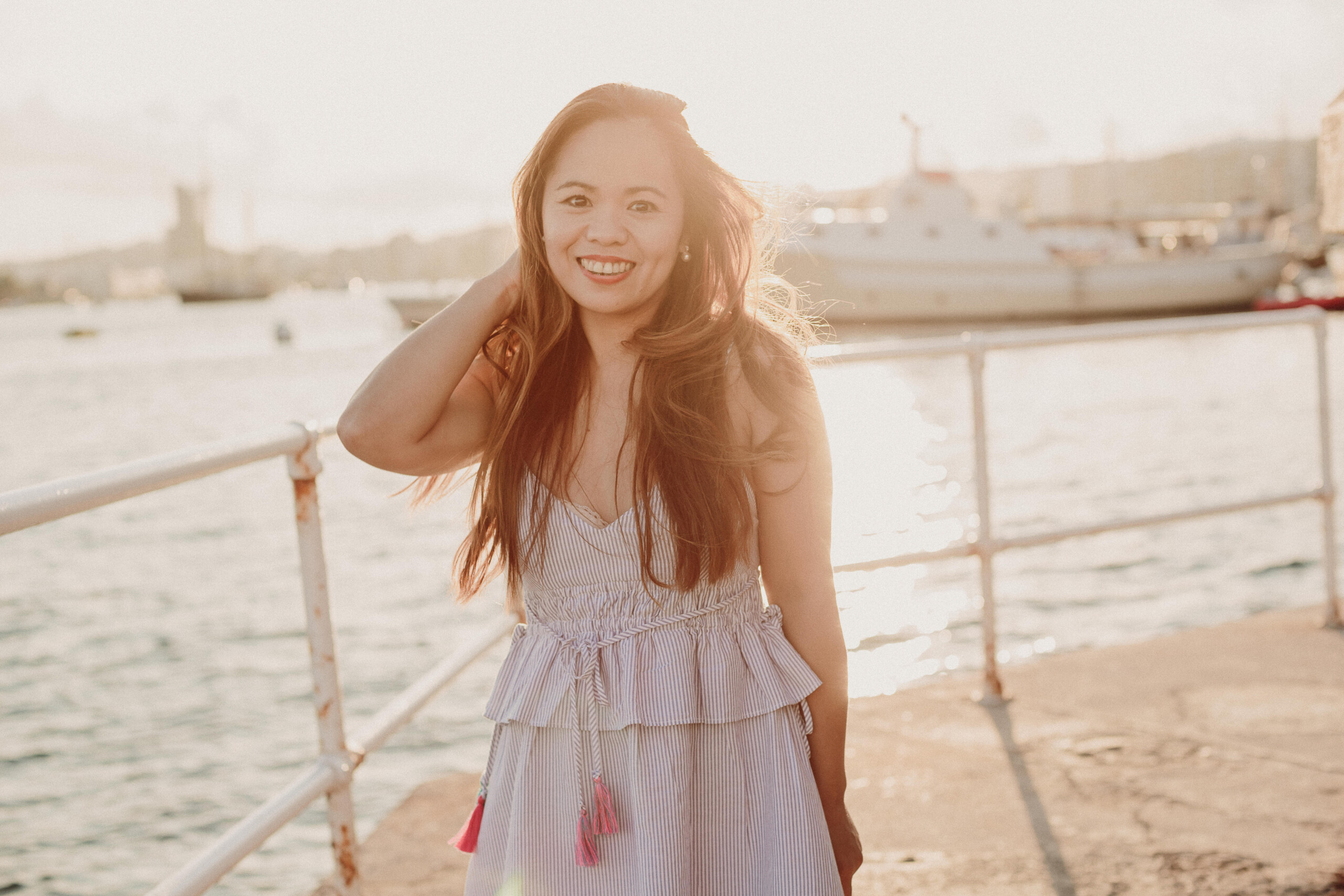 Solo photoshoot by Tonio, Localgrapher in Valletta
Tip #4
Visiting Malta in Fall
Visiting Malta in the fall offers a unique and alluring experience that captures the essence of the island in a different light. As the scorching heat of summer subsides, the weather in Malta during fall becomes pleasantly mild and comfortable, with temperatures ranging from 20°C to 25°C (68°F to 77°F). This makes it an ideal time for outdoor activities, sightseeing, and exploring the island's historical sites without the sweltering heat of the summer months. The crisp air and cooler evenings add a touch of freshness to the atmosphere, creating a delightful ambiance for travelers to immerse themselves in Malta's rich history and culture.
The fall season in Malta is a feast for the senses as the landscape transforms into a beautiful tapestry of autumn colors. The countryside becomes a lush green again after the summer heat, and the island's gardens and parks are dotted with colorful foliage, offering stunning views for nature lovers and photographers. Additionally, the tourist crowds begin to thin out during the fall, allowing visitors to enjoy a more peaceful and authentic experience of the island's attractions. Whether exploring the medieval streets of Mdina, the ancient temples of Tarxien, or the picturesque fishing villages, you can savor the serene charm of Malta without the hustle and bustle of peak tourist season.
Fall also brings a sense of cultural richness to Malta, with various festivals and events taking place during this time of the year. The island celebrates its traditions and heritage with fervor, hosting captivating events like the Birgufest, which showcases the historical city of Birgu with candle-lit streets, live performances, and a festive atmosphere. The annual Notte Bianca (White Night) event in Valletta is another highlight, offering art exhibitions, live music, dance performances, and theater shows throughout the night. These cultural festivals provide a unique insight into the local way of life, allowing visitors to connect with the heart and soul of Malta while enjoying the pleasant weather and vibrant ambiance of the fall season.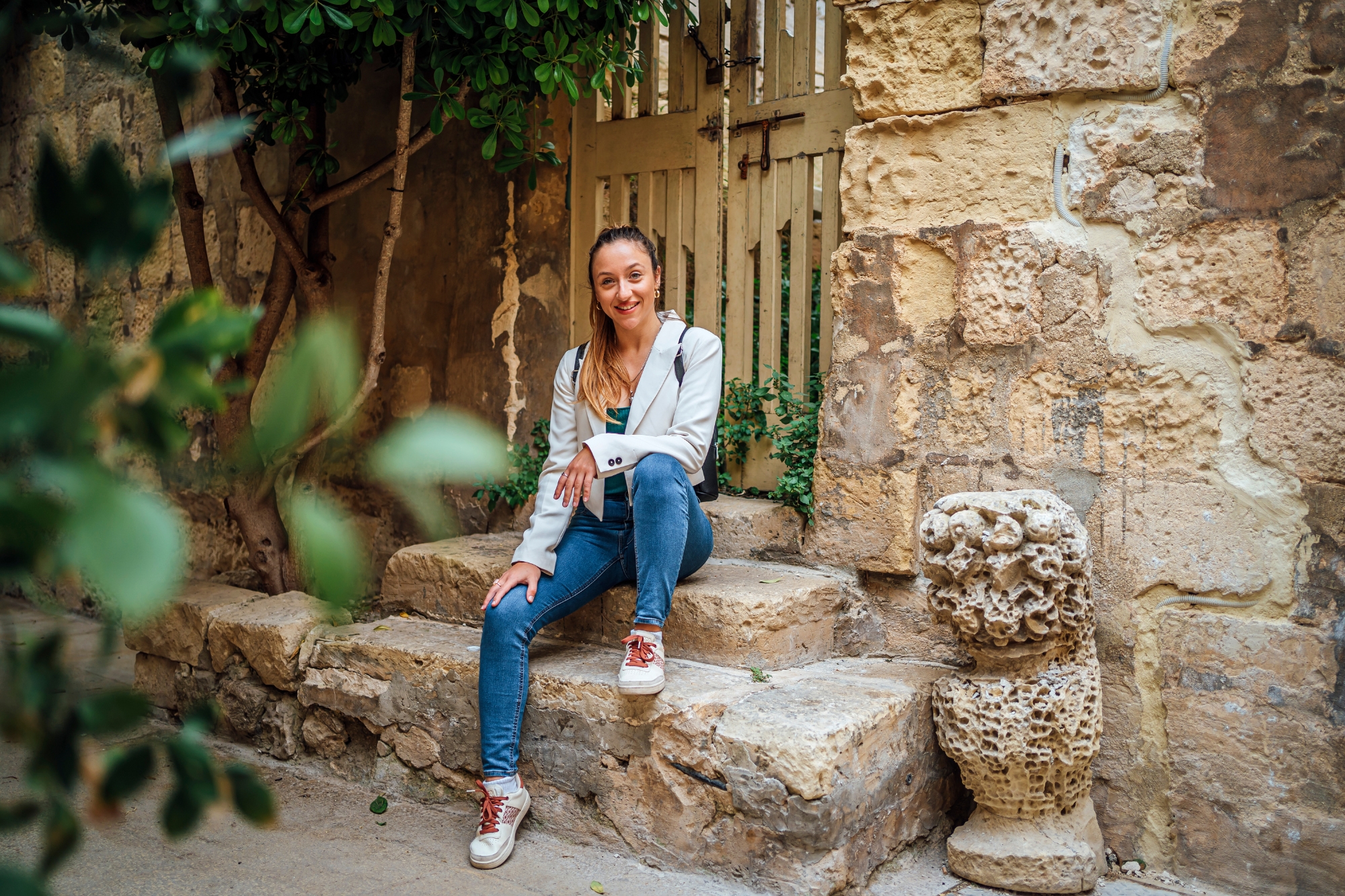 Tip #5
Visiting Malta in Winter
Visiting Malta in winter offers a unique and delightful experience that allows travelers to explore the island's hidden gems without the crowds and enjoy a mild winter climate. The winter months in Malta, from December to February, offer a break from the scorching summer heat, with temperatures ranging from 12°C to 18°C (54°F to 64°F). While it may be cooler than other seasons, the climate remains relatively mild compared to many other European destinations, making it an appealing winter escape. The pleasant weather provides an excellent opportunity to explore Malta's historical sites, charming villages, and picturesque coastlines without the hustle and bustle of peak tourist season.
One of the main advantages of visiting Malta in winter is the peaceful and relaxed ambiance. The island sees fewer tourists during this season, creating a more intimate and authentic experience for travelers. You can take leisurely strolls along the cobblestone streets of Valletta, the capital city, or explore the medieval town of Mdina without the crowds. The lack of queues at popular attractions such as the Ħaġar Qim and Mnajdra Temples allows you to fully immerse yourself in the island's rich history and cultural heritage.
Winter in Malta also offers unique cultural experiences. The holiday season brings a festive spirit, and you can witness traditional Maltese Christmas celebrations with beautifully decorated streets, markets, and nativity scenes. Local events, such as carol singing and Christmas markets, allow visitors to embrace the warmth of the Maltese community. Additionally, the winter season is perfect for indulging in hearty Maltese cuisine, including warming stews, pastries, and seasonal treats. You can savor delicious food and wine while enjoying the cozy ambiance of local restaurants and cafes.
1227
Photographers & Videographers
1077
Destinations world-wide
Photo Occasions People in Malta Love