26. 6. 2019
10 Most Romantic Summer Destinations You Need to Visit This Year
Summer is the perfect time to plan a romantic trip, love is in the air and the time has come to plan an escape. This list will help you find the most romantic summer destinations this year for your getaway.
Tip #1
Romantic Summer in Venice, Italy
Venice, Italy, is a spectacular city built on water. This destination offers beautiful picturesque views and romantic activities to enjoy together. Take a scenic Gondola ride through the endless canals with a bottle of local Veneto region wine in hand or take a stroll through the city tasting Gelato. Venice has endless opportunities for romance.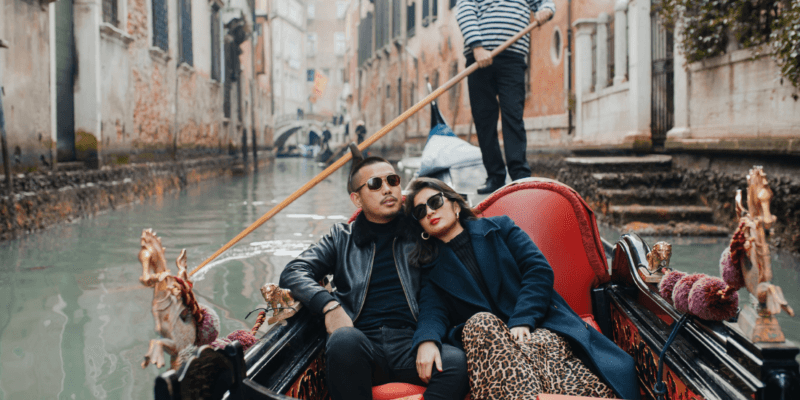 Book your Localgrapher in Venice
Tip #2
Romantic Summer in Bruges, Belgium
The Belgian town of Bruges is full of cobblestone streets, beautiful houses, picturesque parks, and stunning canals. This Romantic summer destination should be on your list for this year. Indulge in Belgian chocolate and waffles and stay refreshed with one of many beers brewed locally. Bruges truly is a dream destination for romance and with its small-town vibe, it's like taking a step back in history. Bruges contains many medieval sites like the Belfry and Rose Hat Quai. The outskirts of Bruges are full of castles and abbeys to explore.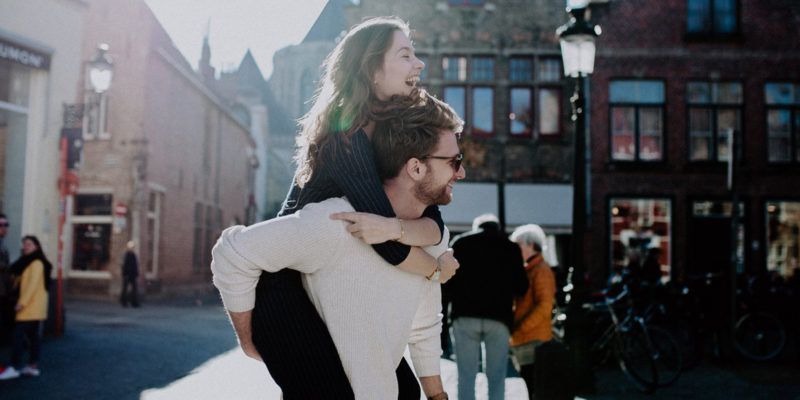 Book your Localgrapher in Bruges
Tip #3
Romantic Summer in Kyoto, Japan
The incredible city of Kyoto is located on the island of Honshu and was once the capital of Japan.  Take a romantic stroll along the canals lined with cherry blossoms on the philosopher's way or check out the Jishu Shrine, which is dedicated to love and match-making. The Shrine is found at the Kivomizu-dera temple, which is the most famous temple in Kyoto.
Book your Localgrapher in Kyoto
Tip #4
Romantic Summer in Ravello, Italy
Tucked in the hills of the Amalfi Coast, there is the stunning city of Ravello. This charming destination overlooks the small city of Minoiri.  Ravello's placement on top of a hill offers the most spectacular views of the coast and contains many lavish Cliffside gardens.
Villa Cimbrone is home to the breathtaking terrace of infinity as well as incredible gardens. Villa Cimbrone is perfect for a romantic stroll and a glass of Prosecco. Villa Rufolo offers view and music and it's the center of an annual summer concert series. They have a stage built on the cliff which creates a dramatic one-of-a-kind music experience. An elegant evening concert should be at the top of your list for this romantic summer destination.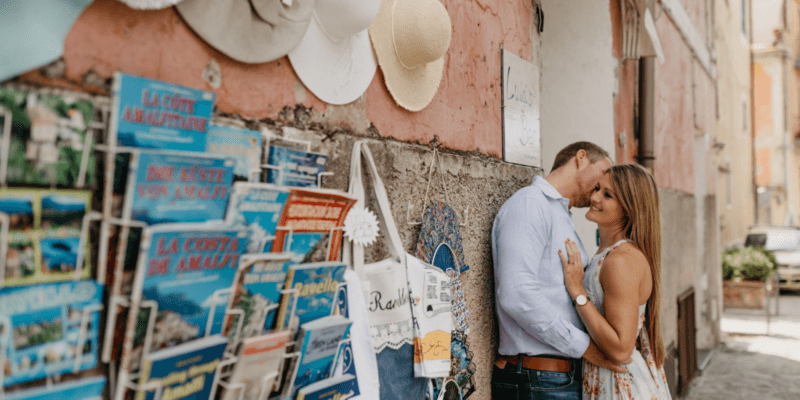 Book your Localgrapher in Ravello
Tip #5
Romantic Summer in Istanbul, Turkey
If you are looking for an exciting romantic summer destination, Istanbul offers it all. With its location spread across two continents, travelers can experience both Europe and Asia and the incredible history this city possesses. A visit to one of the oldest and largest markets, the Grand Bazaar, is an intoxicating experience and one of the many markets to explore around the city. The astonishing Hagia Sophia, which was once a church, and later turned into a Mosque and now serves as a museum where visitors can explore an exciting history of this famous architectural miracle.
Turkey is also full of flavor, as Istanbul has remained a center of the food and spice trade for thousands of years. This city is full of diverse flavors and foods from all over the world. It's every foodie's paradise with so many unique dishes to explore. Enjoy the cuisine and finish a meal with a strong Turkish coffee.
Book your Localgrapher in Istanbul
Tip #6
Romantic Summer in Annecy, France
The stunning French town of Annecy is tucked away in the southeast of France. This quaint picturesque town is located on Lake Annecy overlooking the French Alps. This beautiful town has been referred to as the Venice of the Alps. Its beautiful combination of canals, mountains and vibrant colored houses creates a fairytale type of vibe. The town even has a bridge called Lovers Bridge and the legend claims that if two lovers kiss on the bridge they will stay together forever. This destination is filled with Romance and would make the perfect summer getaway.
Book your Localgrapher in Annecy
Tip #7
Romantic Summer in Barbados
The magical eastern Caribbean island of Barbados, is a perfect summer destination if you would like to relax on the beach and enjoy fresh fruits, flavorful food, and of course, the island's famous rum. History suggests that this island is the originator of Rum. There are many opportunities around the island to visit a distillery and taste the island's treasure.  Barbados is full of romantic beaches and breathtaking spas. This relaxing beach vacation will make for the perfect escape this summer.
Book your Localgrapher in Barbados
Tip #8
Romantic Summer in Cyprus
The island country of Cyprus, in the Eastern Mediterranean, is an exciting way to spend your romantic holiday. It's the mythological birthplace of the Goddess of Love, Aphrodite.  It is told that she was born on the southwest coast of Pafos. Explore the land of the goddess of love with your special someone and you are sure to have the adventure to remember.
Hiking, rock climbing, or taking a boat out on the Mediterranean Sea are just some of the adventurous activities that the island provides. If you're up for a dive into mythology and the deep turquoise seas of the Mediterranean, Cyprus is the romantic summer destination for you this year.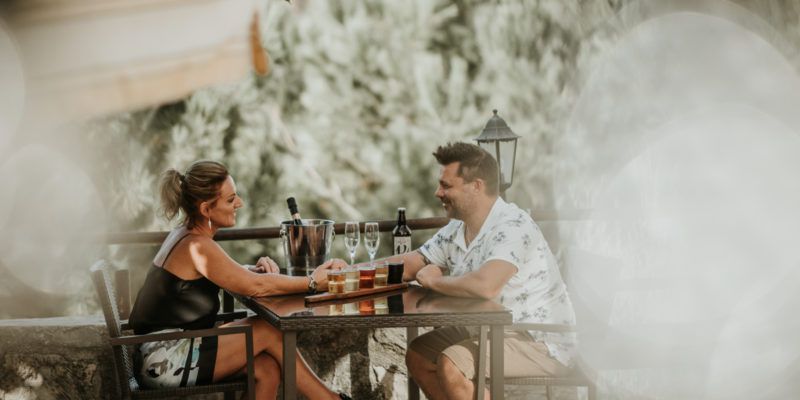 Book your Localgrapher in Cyprus
Tip #9
Romantic Summer in Banff, Canada
Banff, Canada, is located in the province of Alberta. This resort town is an ideal getaway for the active couple as it is located within Banff National Park. It is Canada's oldest national park located in the Rocky Mountains. Three miles from the town you will find the stunning Lake Louise, which is famous for its mesmerizing colors.
There are endless adventures to explore in and around Banff. You will be fully immersed in nature and you can finally enjoy some peace and quiet with your love. Climb mountains, explore glazier or hit the hot spring in this nature lovers' paradise. The lake provides many fun activities like kayaking, paddle-boarding or relaxing on its calm shores.
Book your Localgrapher in Banff
Tip #10
Romantic Summer in Marrakesh, Morocco
Marrakesh is located in the mid-South Western region of Morocco. Marrakesh offers excitement and allure. The streets are full of Bazaars and local artistry. The city is bursting with color and energy. For the couple seeking a cultural discovery, Marrakesh is the summer escape that will satisfy your deepest wishes.
With its many unique experiences, such as staying in a riad, which is a traditional Moroccan house or Palace with an interior garden, these lavish homes are decorated in a traditional Moroccan style and often feature a beautiful pool in the garden. The riad is a perfect romantic getaway from the hustle and bustle of the city.
Book your Localgrapher in Marrakesh
Summer is the time for romance and relaxing with your love. This list offers something for every type of couple. Whether you want to explore new cultures together, relax on a beautiful beach or climb some mountains. This list provides you the most romantic summer destinations to visit this year.
Buy memories, not things…
Limited time only!
SEE OUR GIFT CARDS
Great customer service and experience
Photoshoot in very short term
The most destinations on the market
Very positive customer feedback
1114
Photographers & Videographers
990
Destinations world-wide
100% Money Back Guarantee
We believe in our service and quality of our photos so much that we decided to offer a 100% money back satisfaction guarantee for your photo shoot. If you don't like your online gallery once we deliver it, you can contact us within 7 days and claim your money back. Find more details in our Terms.