15. 1. 2019
On Bended Knee: Perfect Surprise Proposal Photo Shoot in Barbados
Imagine that you're on vacation in the gorgeous island nation of Barbados. Now image that your boyfriend surprises you with a proposal, presenting you with an incredible engagement ring on the beach at sunset. And that, incredibly, a photographer is nearby to capture the entire thing and treat to you to the perfect surprise proposal photo shoot.
Why You Should Book a Proposal Photo Shoot in Barbados
Aashish planned on proposing to his girlfriend while on they were on vacation in Barbados. This small island in the Caribbean is an independent British Commonwealth nation home to around only 286,000 people. Known for its incredible white sand beaches and turquoise blue bays, Barbados also has a UNESCO World Heritage-listed capital city, Bridgetown, and gorgeous scenery wherever you look.
Bridgetown features brightly colored colonial buildings, as well as great shopping, and lots of local cultures. Barbados also had a lively polo season, which lasts from the first of January until the end of May, as well as a film festival and many other events, not to mention a vibrant nightlife and restaurant scene.
It was in this gorgeous island paradise that Aashish wanted to propose to his girlfriend. In order to capture the event as it actually unfolded, he hired Joseph, a professional photographer. Knowing that the beaches in Barbados were magnificent, Aashish figured that this would be the perfect spot for the surprise proposal photo shoot.
Perfect Surprise Proposal Photo Shoot
From a discreet distance, Joseph caught the exact moment when Aashish went down on one knee right at the edge of the beach. His girlfriend was clearly not expecting it! Joseph captured the exact moment when Aashish told her to turn around and look at him; she is obviously completely surprised!
While still allowing the couple some privacy for this very intimate moment, Joseph photographed the instant when Aashish asked that all-important question, when his girlfriend gave a very enthusiastic yes, and their subsequent immediate happiness. While they are increasingly popular, traditional engagement photoshoots do not catch a couple's first reaction at all, since the actual moment of proposal has long since passed. But with a professional surprise proposal photo shoot like this one, photographers can take excellent pictures of the precise moment when a couple becomes engaged.
Joseph then approached the couple and took many images of them on the beach just as the sun was starting to go down. It's clear from the photographs that Aashish's new fiancé is still completely surprised, and very elated. You can almost hear her cry of surprise in the initial photos, as well as her joyful laughter as reality starts to sink in.
Joseph continued taking photos of the couple, in some more "traditional" engagement poses, all the while keeping the spectacular scenery of Barbados in the shots. And since Joseph is so professional, Aashish and his new fiancé were able to feel comfortable sharing their affection in front of him. It is easy to forget that Joseph is even there, as they are living purely in the moment.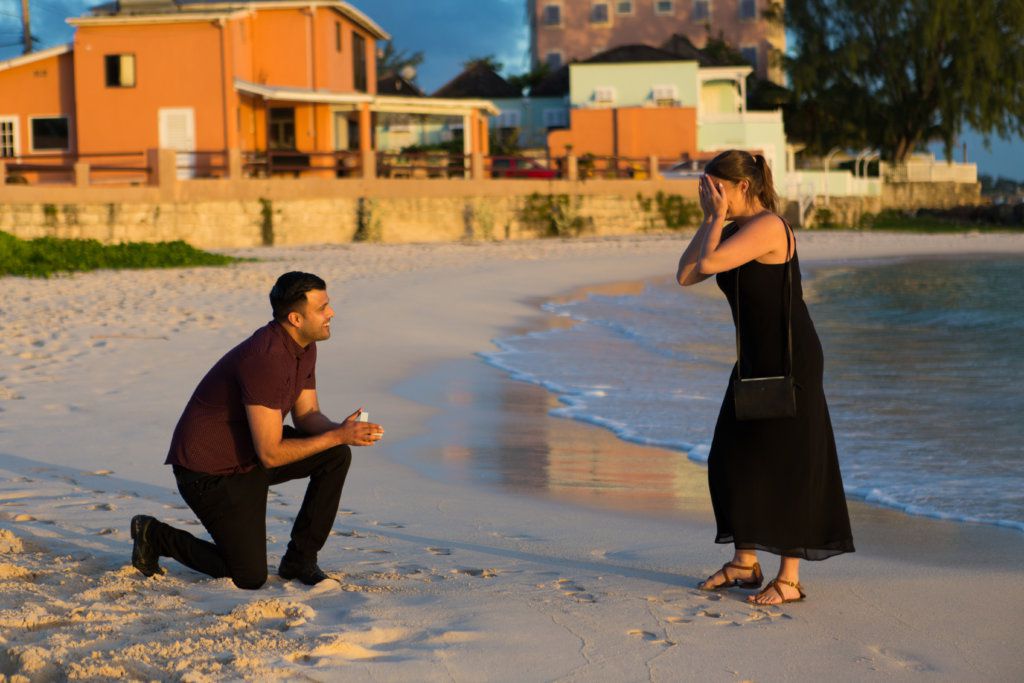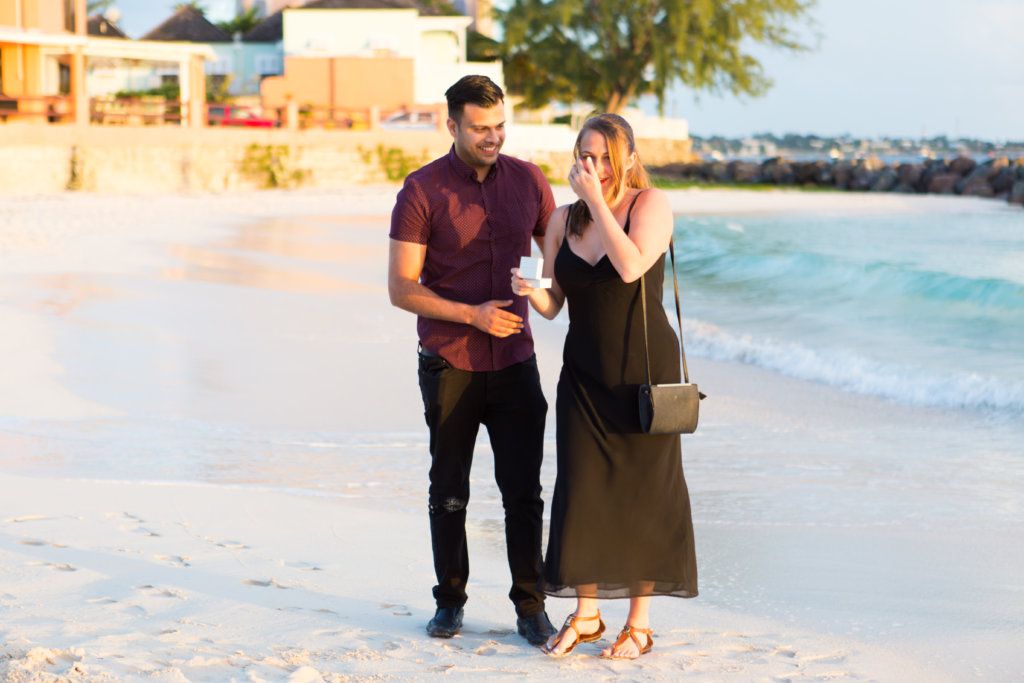 Happily Ever After
Aashish and his new fiancé can look back fondly at their special time in Barbados and this surprise proposal every time they look at these terrific photos. The images are perfect for using for upcoming wedding announcements, and can easily be shared with friends and the rest of their family, as they start their own happily ever after.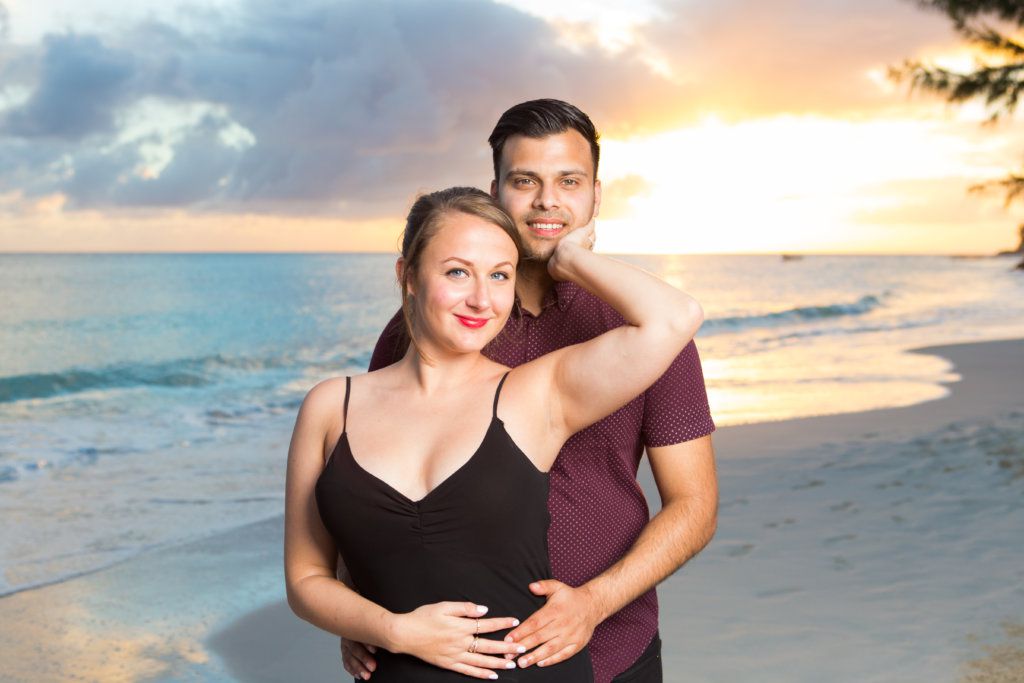 Is an ugly zit…
RUINING your perfect pics?
Get rid of it for $15 USD!
SEE PHOTOSHOP PACKAGES
Great customer service and experience
Photoshoot in very short term
The most destinations on the market
Very positive customer feedback
1225
Photographers & Videographers
1075
Destinations world-wide
100% Money Back Guarantee
We believe in our service and quality of our photos so much that we decided to offer a 100% money back satisfaction guarantee for your photo shoot. If you don't like your online gallery once we deliver it, you can contact us within 7 days and claim your money back. Find more details in our Terms.