13. 8. 2018
How to Perfect the Best Friends Portrait Photoshoot in Manizales, Colombia
Best friends should do everything together. Walk, talk, eat, travel… And try portrait photography! Why not? All the better to showcase memories to remember and show the rest of the world. Sara agreed and decided she'd bring her best friend along on a professional photoshoot. What a great idea!
Portrait Photoshoot in the Heart of Colombian Coffee Culture
If you're looking for a scenic location somewhat off the beaten tourist path in South American, then look no further than Manizales. Located in the center of Colombia, Manizales is well known for fine coffee and fine universities. The climate of the highland region is hot and rainy and the altitude suits coffee quite well. Colombian coffee is regularly rated as "mild and well balanced; one of the finest in the world!"
Manizales itself is full of glorious Spanish colonial architecture combined with post-colonial Colombian buildings in all their colorful glory. The Nevado del Ruiz Mountains form an incredible backdrop for the small city and are a great day trek into Los Nevados National Park.
Photo: Andrés, Localgrapher in Manizales
Best Friends Photos that Tell a Story of Friendship
Looking through this album a story becomes increasingly clear. Even without knowing the nature of these two women we can guess that they're best friends. Both young women are extremely comfortable with each other, as their poses show. They alternate between the foreground and background, giving each a chance to stand in the spotlight, but never being too far behind. It's as if they're sisters or were raised together.
The clothing choices are excellent as well. While family portraits usually want to use similar colors having a bit of contrast when working with a non-family member is a great creative choice. Andrés, our local photographer, clearly knows his portrait photography!
Photo: Andrés, Localgrapher in Manizales
Creativity in a Portrait Photography
One of the most intriguing images here is the silhouette image of the two young women coming together. This is the sort of spontaneity that a true artisan can come up within the moment. No doubt they were walking on towards a more traditional location when creativity came calling to Andrés. He seized the moment, gave some quick direction, and brilliance was the result.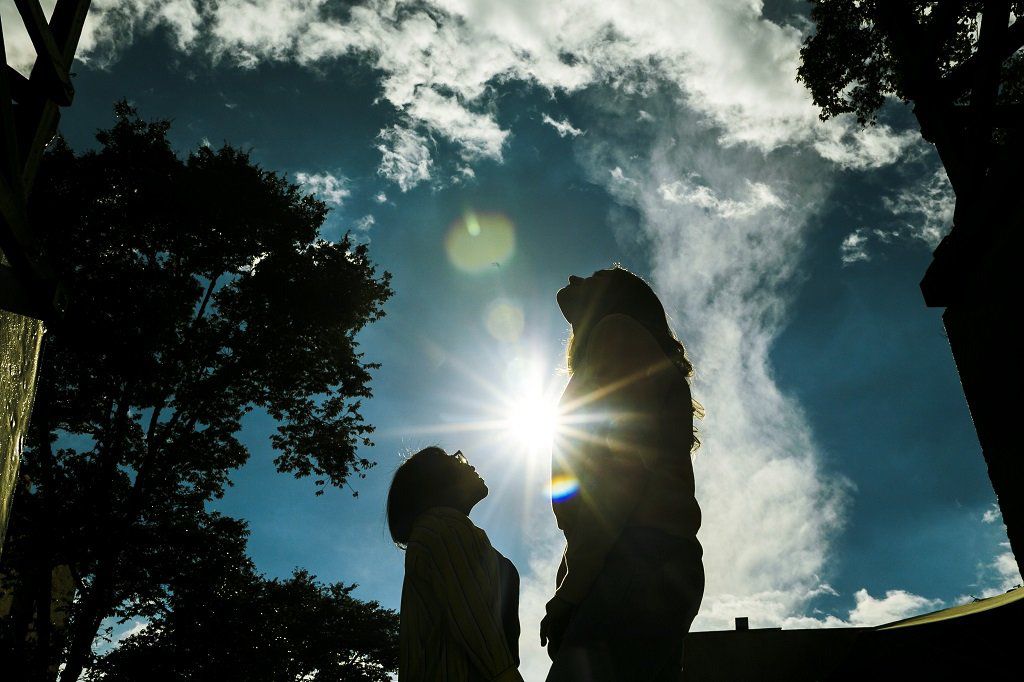 Photo: Andrés, Localgrapher in Manizales
His usage of lighting and shadow is superb, reminiscent of street portrait photography. He chooses locations ranging from parks to spray paint tagging areas and makes each of them work with his subjects. The women are classy yet urbane looking. The location would not have worked for many traditional portrait subjects but for two young women it's a fine choice!
The last few photos allow both ladies to have their moment in the sun. After discussing what they were looking for Andrés gave one a fascinatingly textured spray painted background and the other a lovely park backdrop. The pinks of the first woman's shirt work very nicely with the pinks in the spray painting. And the yellow tones mix nicely with the greens in the second photoshoot.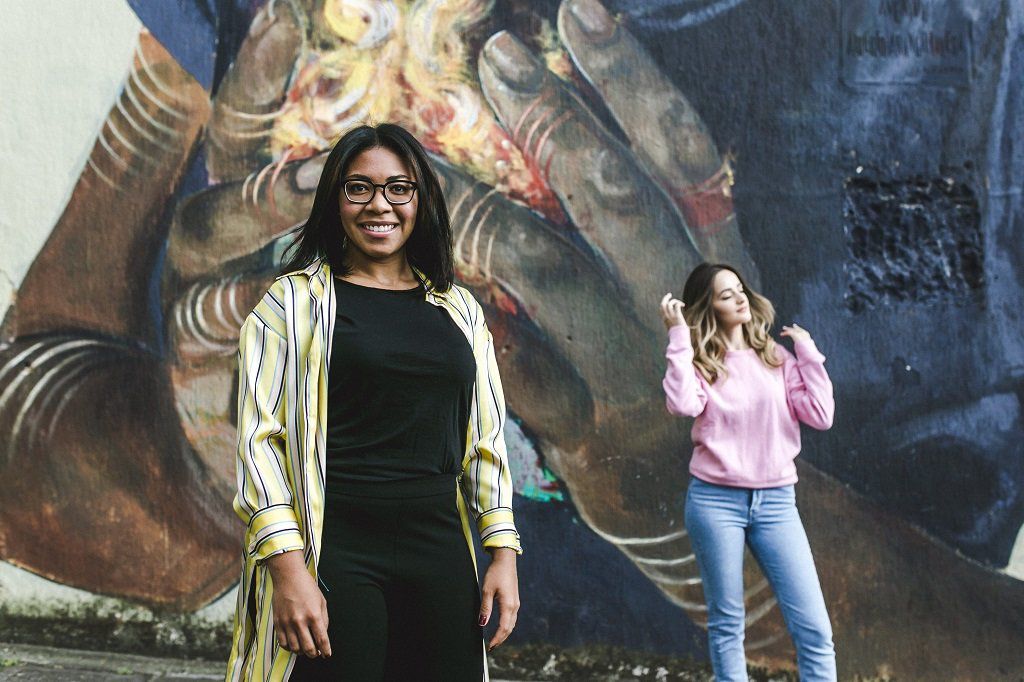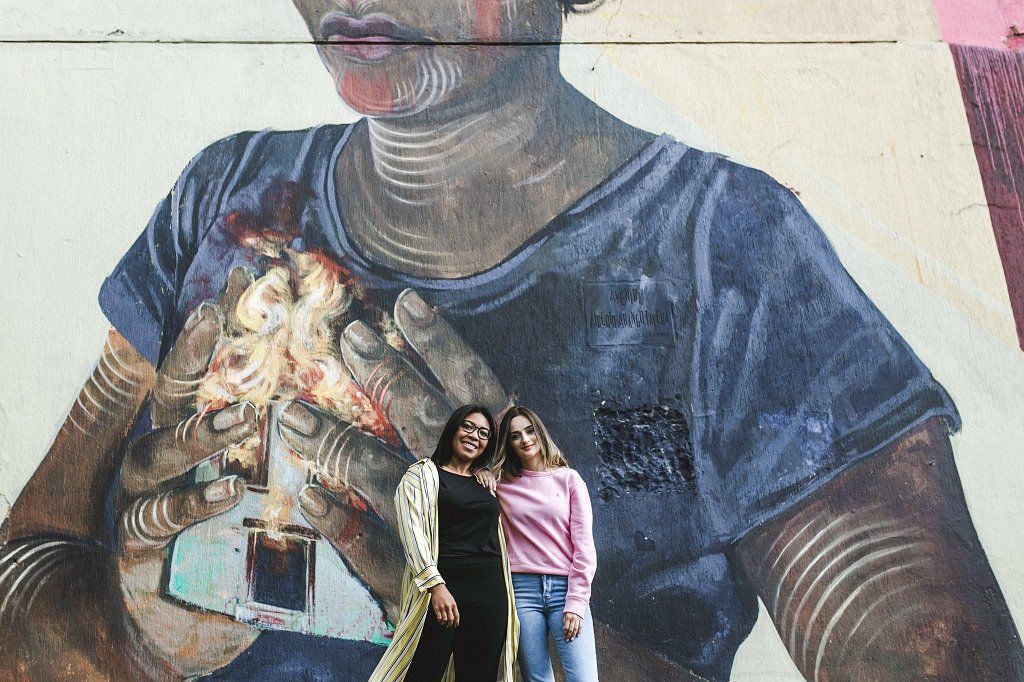 Photo: Andrés, Localgrapher in Manizales
How to Find the Perfect Portrait Photographer
Whether you're on vacation with a family, a friend, or even alone, having a portrait photographer partner with you is one of the best choices you'll ever make. Our professional photographers bring their knowledge of the area into their work. Their knowledge of when the lighting is good and where to avoid the crowds can't be beaten! Don't forget your portrait session after you book your own plane ticket to Colombia.
Is an ugly zit…
RUINING your perfect pics?
Get rid of it for $15 USD!
SEE PHOTOSHOP PACKAGES
Great customer service and experience
Photoshoot in very short term
The most destinations on the market
Very positive customer feedback
1225
Photographers & Videographers
1075
Destinations world-wide
100% Money Back Guarantee
We believe in our service and quality of our photos so much that we decided to offer a 100% money back satisfaction guarantee for your photo shoot. If you don't like your online gallery once we deliver it, you can contact us within 7 days and claim your money back. Find more details in our Terms.