Most engagement photos feature a young couple embarking on the start of their lives together. But for Jack and his fiancé, their engagement shoot in Venice, Italy was just a little bit different. Why? They're both seniors, and Jack was celebrating his 75th birthday! To commemorate this major milestone, and their love together, they enlisted the help of Silvia, a professional photographer.
La Vita è Bella in Venice, Italy!
From it's majestic Grand Canal lined with amazing palaces to the stunning Basilica di San Marco, Venice is a feast for the eyes. Venice also boasts many narrow and winding alleys, each with its own canals, bridges, and hidden treasures. Neighborhood churches hide fine art, and marvelous local restaurants are concealed behind every corner.
This fairytale city is known not only for its palaces, but also its pink sunsets, gondoliers, and incredible fashions. Creativity abounds throughout its streets, from the famous Venetian glass to its delicate and highly detailed carnival masks. But there's no better way to see Venice than from it's many canals. You can hire a gondola and cruise for an hour or a day. And you can take along your own vacation photographer like Silvia to capture every minute of your romantic excursion together.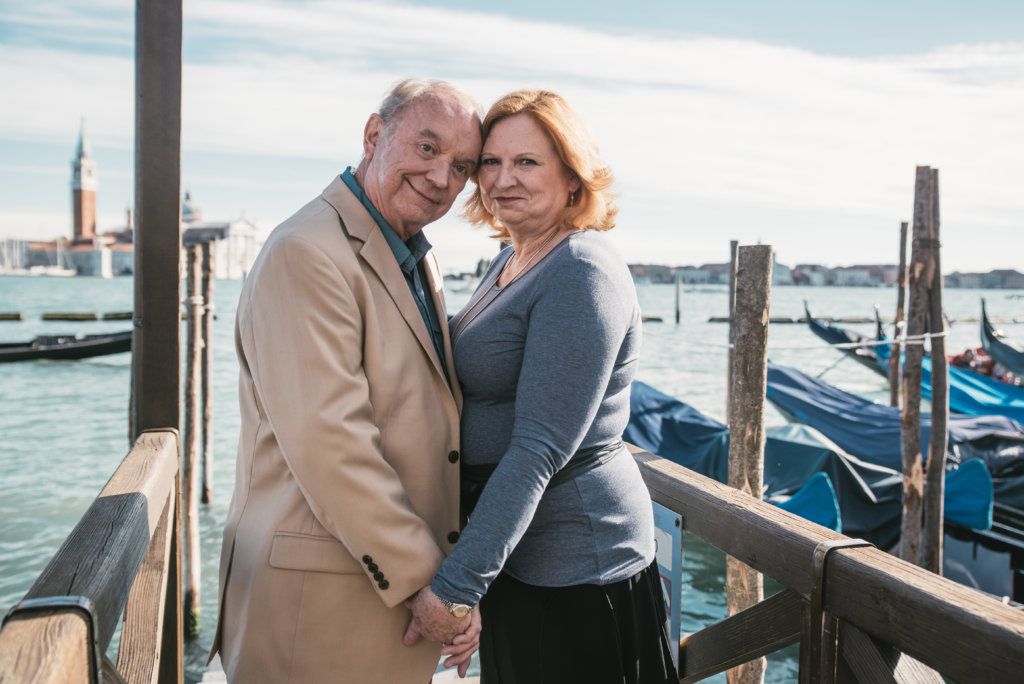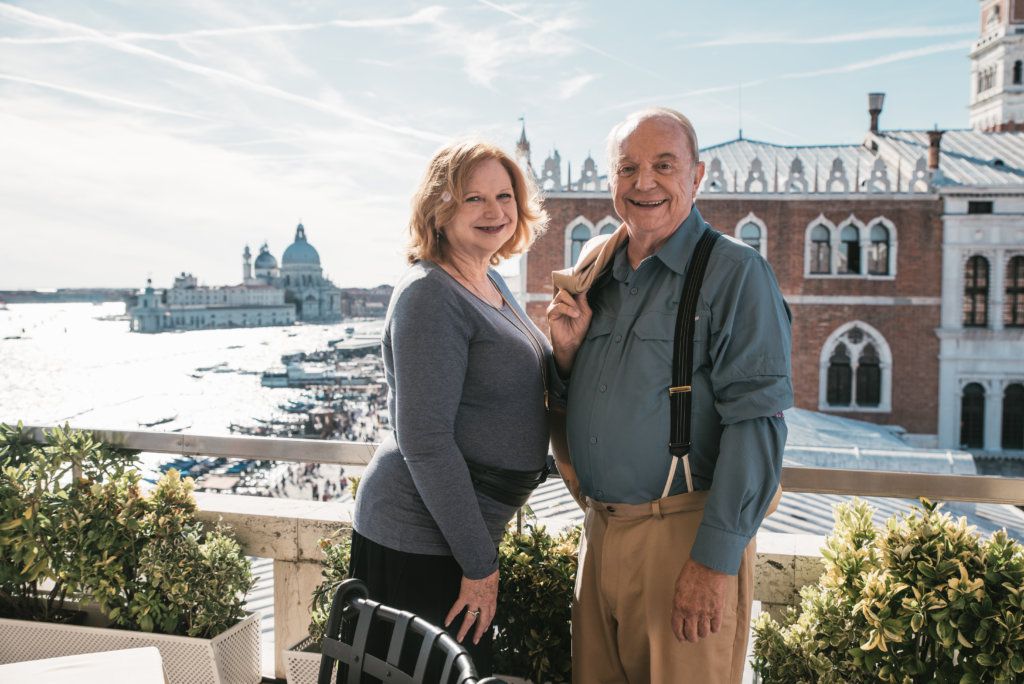 Beautiful Engagement Photo Shoot
It is so wonderful to capture an engaged couple's happy time together, but especially so when that couple happens to be a pair of energetic and outgoing seniors! Silvia beautifully captured both Venice and the couple at their best in her images.
The palazzos, canal and Piazza San Marco provide the perfect backdrop for the images that Silvia took for the happy couple. And it is very clear that they are a happy couple with a lot of personality!
Venice is a city of originality, and it suits Jack and his fiancé very well! They had their photographs taken inside an incredibly elaborate palace building, which featured beautiful architecture and stained glass, as well as a fabulous grey stone staircase, complete with pink plaster walls. Silvia also took them to a spot overlooking the Grand Canal, with many gondolas in the background, and, of course, for a ride along Venice's waterways.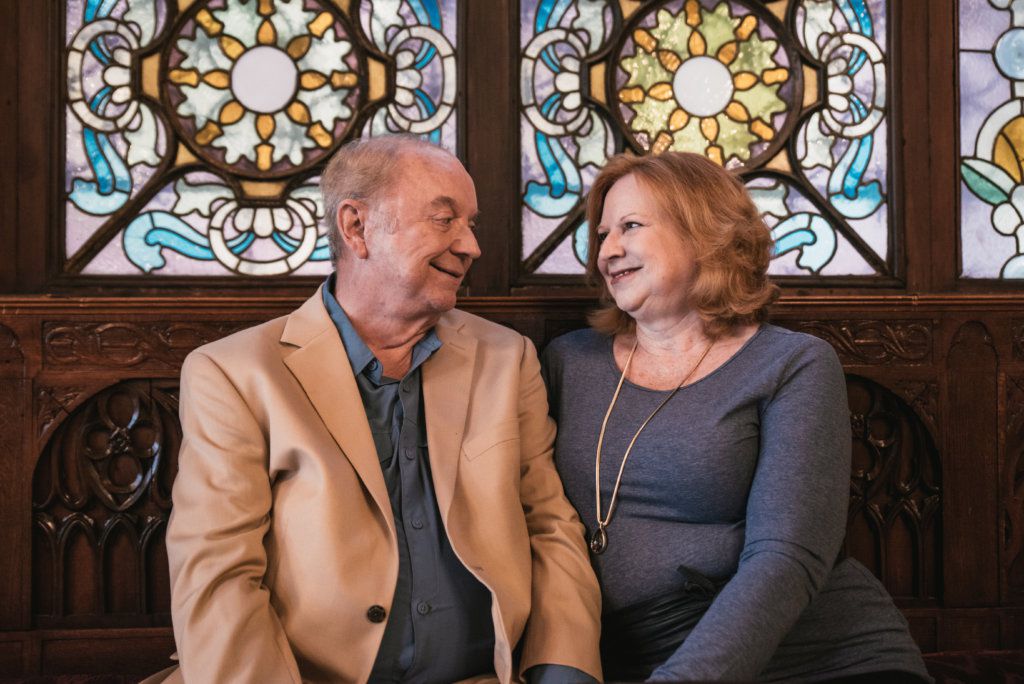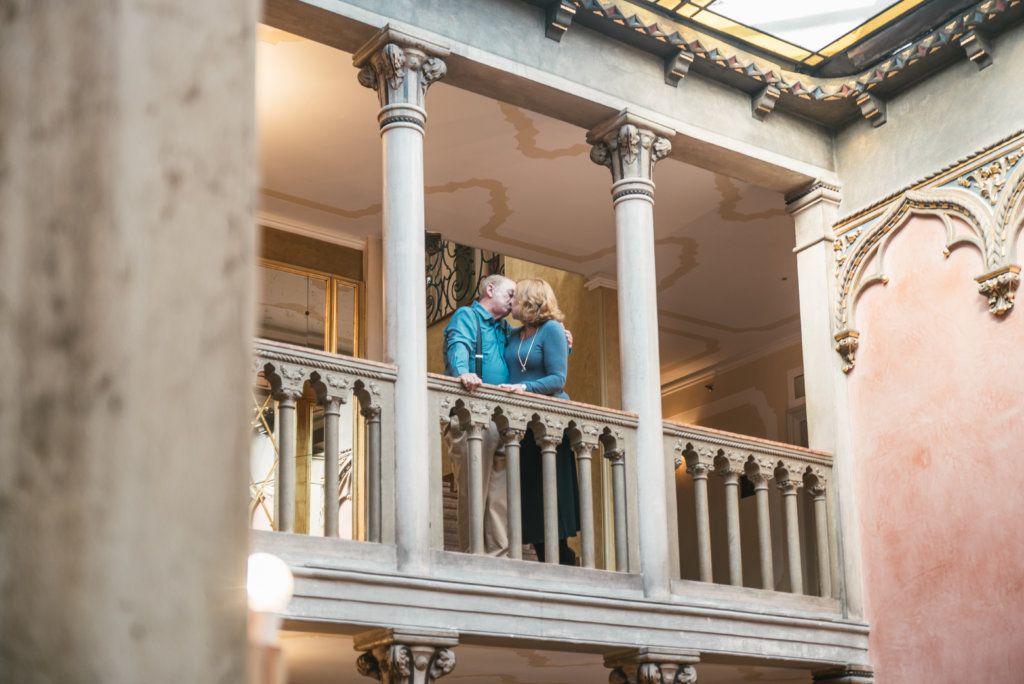 Silvia took full advantage of Venice's architectural treasures and colorful scenes. But the best pictures really capture the couple's personalities. In several images, they can be seen trying on hats from a local vendor, and even taking selfies in a gondola. They are clearly a fun-loving and joyful couple.
Silvia beautifully captured this wonderful bond between Jack and his fiancé. While some of the shots are deliberate and posed, others are more pensive, quiet and calm. The couple is just happy to be together, to be in the moment, and enjoy their time in Venice. It is as if they have forgotten that Silvia is even there.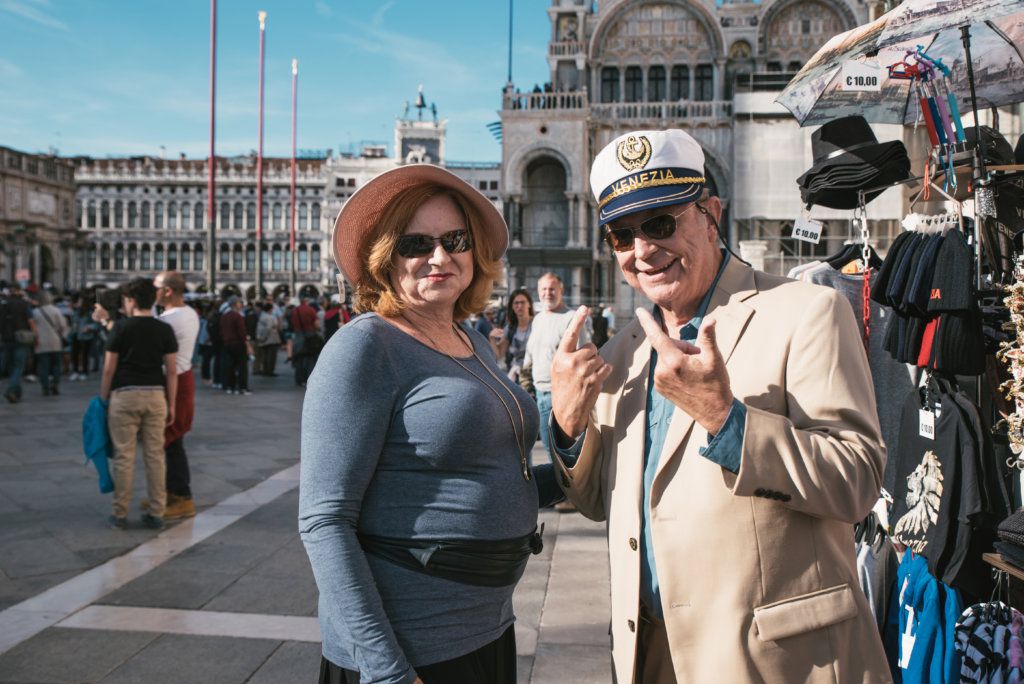 Treasured Memories that Will Last Forever
When traveling as a couple, it can be really hard to get good images of the two of you together. So it was a great idea to use a professional vacation photographer like Silvia. She was able to take photographs from multiple angles, in several locations and in many relaxed, fun poses. As a result, Jack and his lovely fiancé will have the best images to remind them of their time together in Venice.